April has to be one of my favourite months of the year.
The combo of warm days and crisp nights is such a welcome relief after the long Summer and then there's the arrival of those glorious Autumn leaves.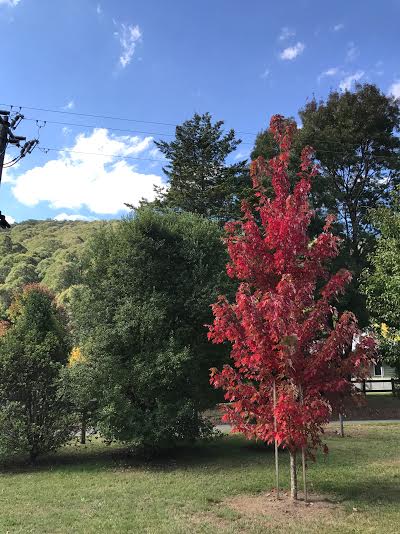 There's endless hot cross bun and chocolate consumption. How I love the aroma of toasted buns in the house.
Yes, there is so much I love about this time of year, so now the kids are back to school and I have time to catch my breath, here's what I've been loving lately.
Easter
We go away most April school holidays but I always make sure we're home for the Easter long weekend.
Easter is a very special and significant time for us and we're lucky to have many traditions that we enjoy every year.
Before kids, we'd go away every Easter with the same group of friends (now we all go to Philip Island – all 32 of us including kids – in November instead).
Since we've had our boys, we've changed things up again.
We go to Good Friday and Easter Sunday services at church, have our annual "fish dinner" with close friends on Good Friday, do an Easter Egg hunt with family or friends and have lunch with our extended family.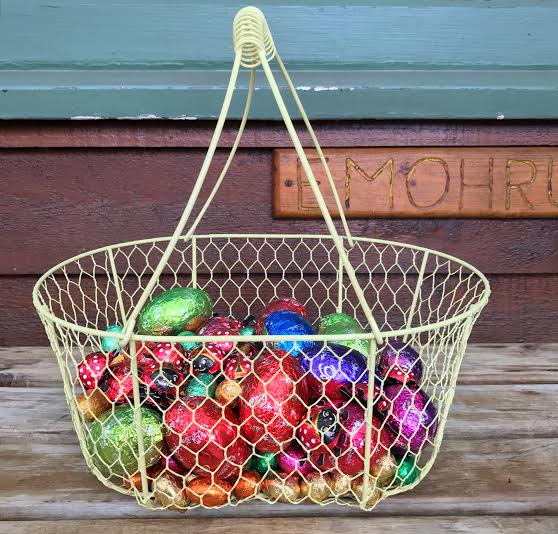 In between all this, there is endless chocolate and hot cross bun consumption of course and plenty of time to read, watch Netflix or the footy and relax.
It's one of my favourite weekends of the year.
Yahtzee
We left the iPads at home and took one board game with us to Bright: Yahtzee.
By the end of the week, we were all completely obsessed with it. The kids were waking up early to play it and insisting we go home from our adventures to go home and play it.
OBSESSED.
What I loved about it though was that it was easy, fun and although there is some strategy involved, much of it comes down to luck.
I also loved that the kids were doing simple maths (adding up scores, multiplying 3 of a kind, 4 of a kind and Yahtzee) and everyone won a game at some point (essential when you have brothers competing against each other all day everyday). If you haven't played it for a while or introduced the kids to it, you might like to revisit it. It's a ripper.
I'm adding this to my list of great present ideas stat.
There seems to be no end to the awesome collabs Gorman have up their sleeve.
I adored the Liz Payne collab recently and the latest collaboration, with artist Dana Kinter is Next Level. I'm loving these pieces featured on their website …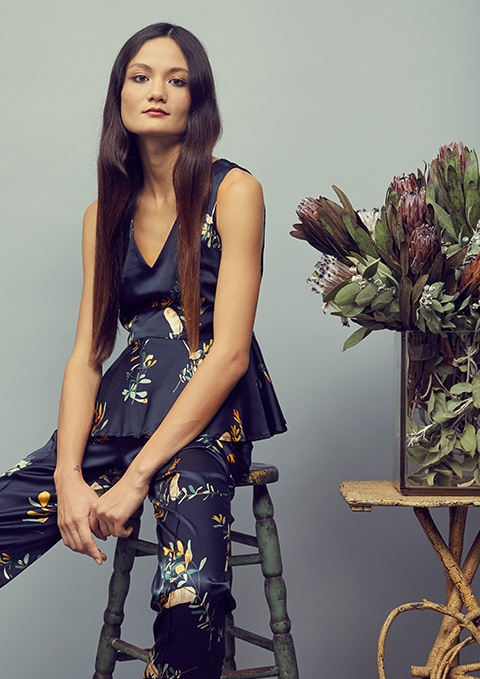 With beautiful flora and fauna imagery and prints, this stunning collection across clothing, active wear and home wares, is bound to sell out. I picked up the beautiful Protea dress (can't wait to wear it) and I'm also hankering after the beautiful A Winter Song print, pictured above. Trousers perhaps? Or maybe these ones instead …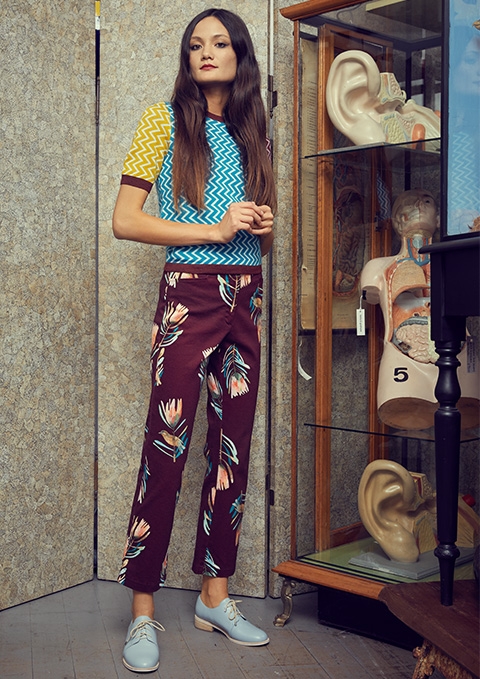 I also love a brogue and these baby blue babies, above, have certainly caught my eye.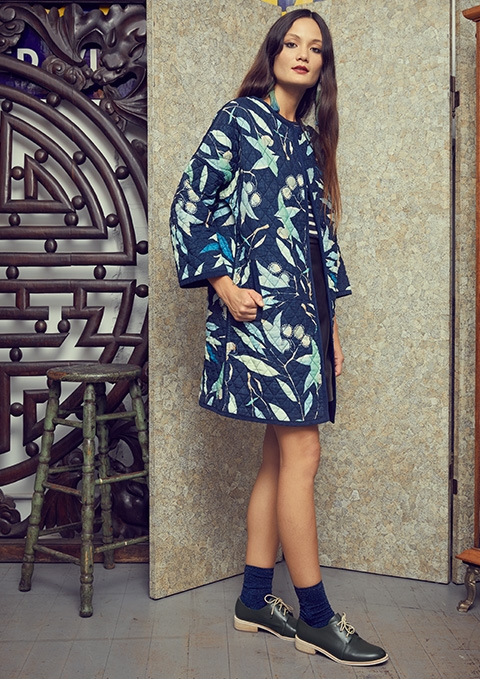 I've seen the line book too, and there are so many more beautiful pieces coming, including some in the navy Thornbill print (pictured above), so pace yourself and stay tuned!
On Easter Monday we took the boys to Heide, which is in Bulleen, just twenty minutes down the Eastern Freeway from Melbourne's CBD.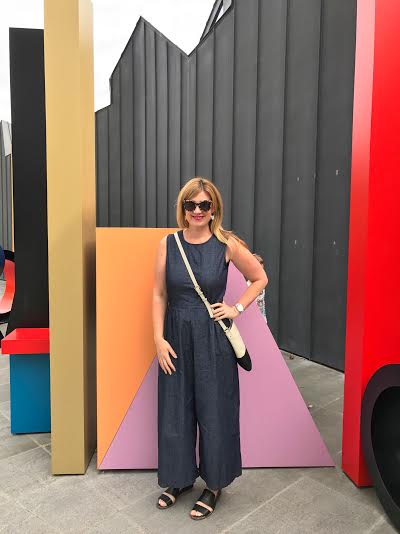 This denim jumpsuit from Elk Accessories, above, is another favourite this week too.
I haven't been to Heide for a while and was surprised to find it buzzing. The car park was overflowing and the cafe and grounds full of lunching friends and families.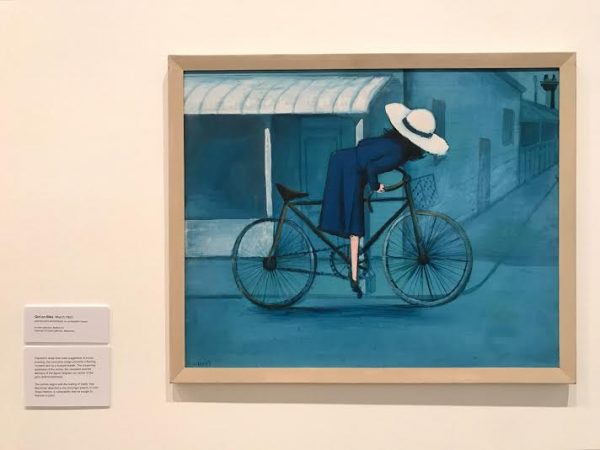 We bought tickets to the Charles Blackman exhibition, Schoolgirls ($18 per adult, kids free) and really enjoyed it. The kids weren't as excited as we were but it's only four rooms worth so not too excruciating for them and there's a Detective Worksheet they can do. They did manage to take enough notice of this painting to tell us this schoolgirl, below, is dabbing. They might be on to something …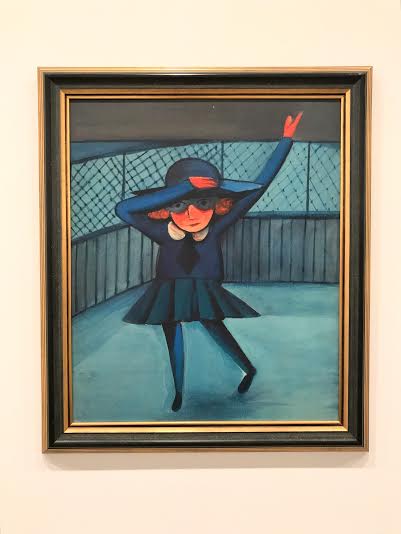 We then picked up a takeaway coffee from the cafe and wandered through the Sculpture Garden before checking out another exhibition before heading home. I do love a sculpture garden and there were plenty of interesting installations and pieces to look at and the kids could run around too, which made it easier for everyone.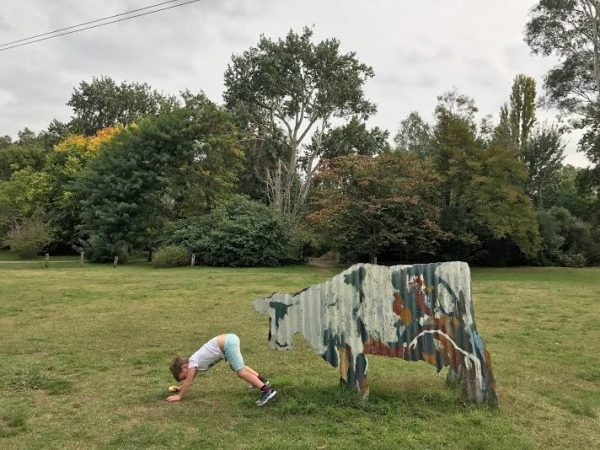 Shenanigans in action!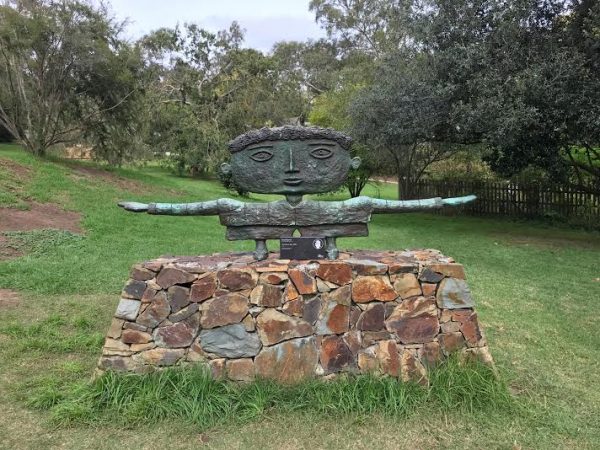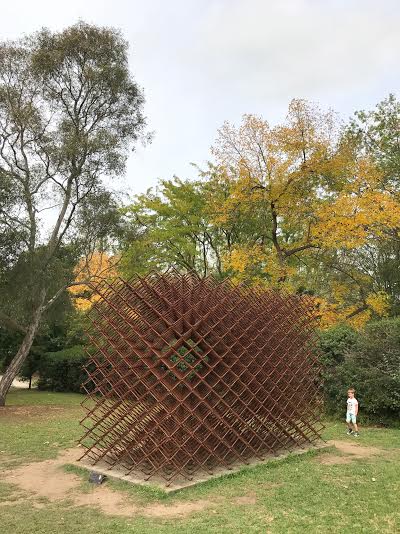 I thought to myself as I left that we really should come more often, so I'll be back soon with a friend or my Mum for lunch midweek or I'll try and get back for the next Makers Market one Saturday. If you live in Melbourne and haven't been, definitely add this great, family friendly spot to your To Visit List.
So over to you – what have you been loving lately? How did you spend Easter?