Happy Friyay and welcome to another Fabulous Fraulein inspired edition of A Few of My Favourite Things.
Well, we're in the middle of the school holidays here in Victoria – with curriculum days in the mix, it's an extra long break for us which is good because the weather is great, we're all totes exhausted from Term 1 and really need to hit the refresh button.
On the other hand, the juggle is real, trying to balance work, fun times, downtimes and endless shenanigans.
Can you relate? Or are you limping or swanning through the last weeks of term? Whatever's going on, I hope you've discovered or enjoyed some lovely things this week.
As for me, here's what I've been loving lately …
Easter 
How good is the Easter long weekend?
We usually stay at home Easter and do love to spend the long weekend catching up with friends, having some downtime, watching some footy, going on a day trip as well as church on Good Friday and Easter Sunday.
I wasn't as organised as I usually am this year but I did eventually manage to get my Bunny Game on. How cute is this bunny plate from Bed Bath n Table?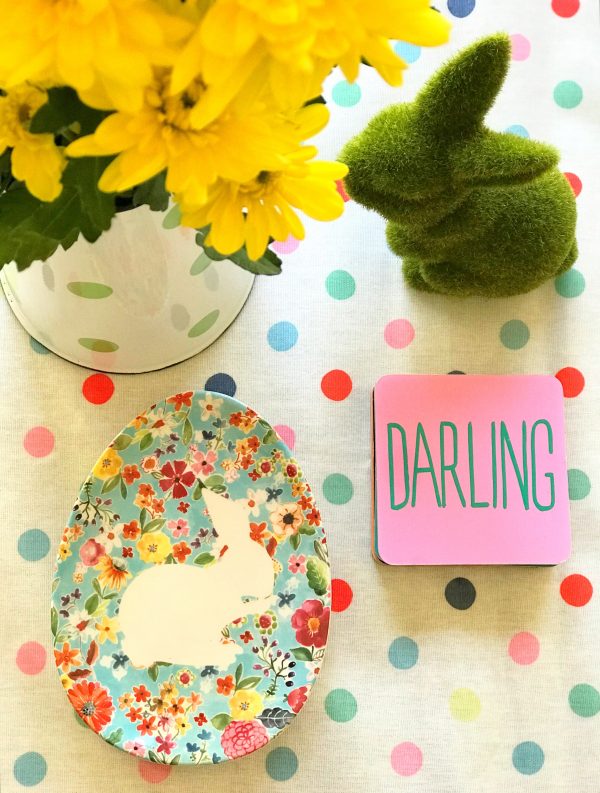 One of our Easter traditions is our Good Friday dinner with friends and this year I was hosting and on main course, so I made Jamie Oliver's Fish Tray Bake from 30 Minute Meals, which is an all in one situation that only takes 20 or so minutes to cook and packs a serious punch in the flavour department with garlic, chilli, basil, lemon and anchovies in the mix along with asparagus, prawns, pancetta and tomatoes. For the sides, I roasted up some potatoes and made a rocket, pear and parmesan salad.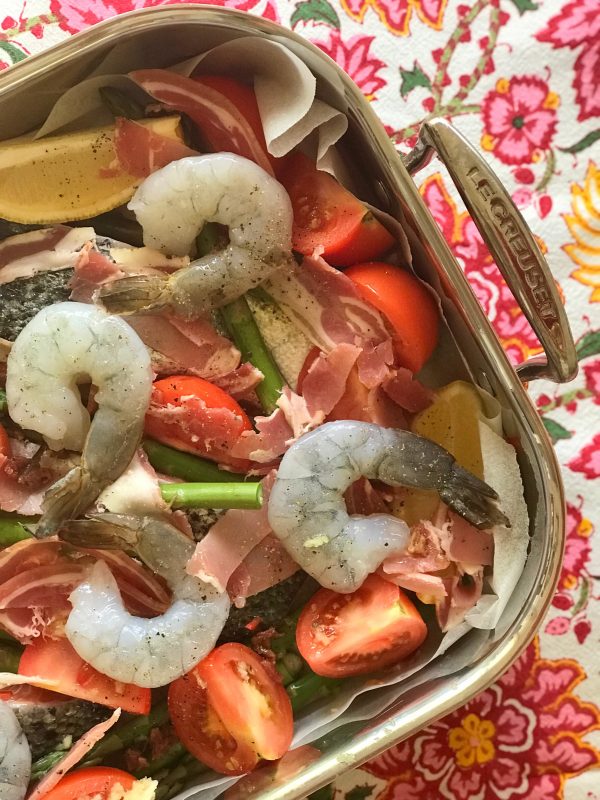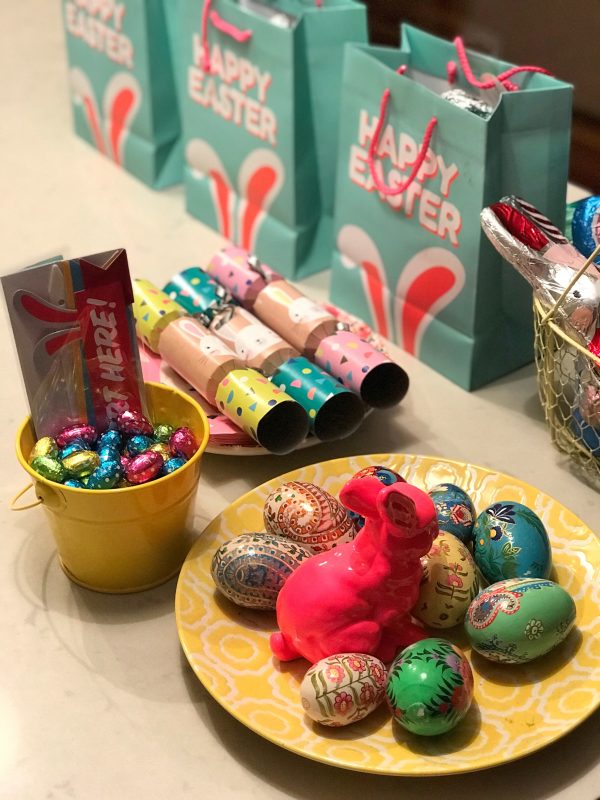 Easter Sunday involved hot cross buns for breakfast, roast lamb for lunch, an Easter Egg hunt and one too many bunnies before bed.
How long is it until the next public holiday?
On the fashion front, I was late to my local Uniqlo on the day their collab with Finnish design house Marimekko launched but I still managed to try on and nab a couple of pieces from this excellent and very well priced collection.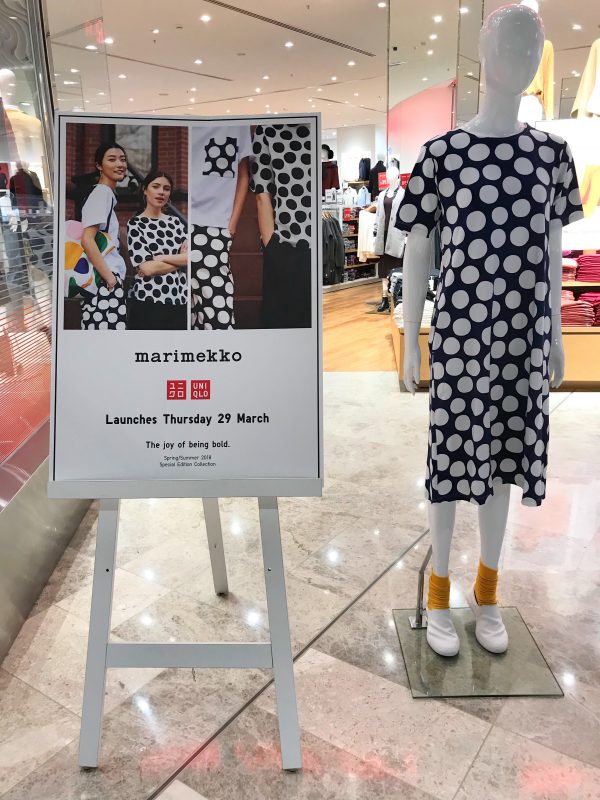 I nabbed this short sleeve t-shirt dress – an impressive $39.99 … I'm wearing a Medium.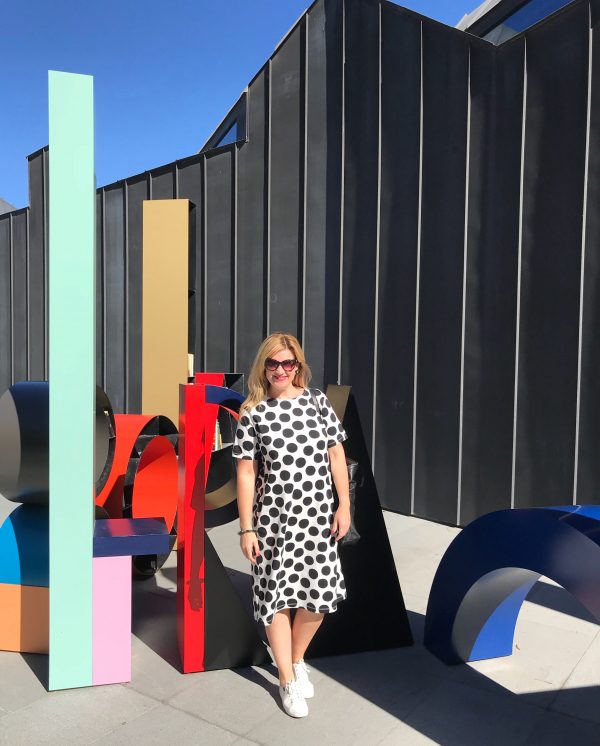 The coloured spot dress, pictured below, has no give and was smaller fit across the chest so I sized up to a Large.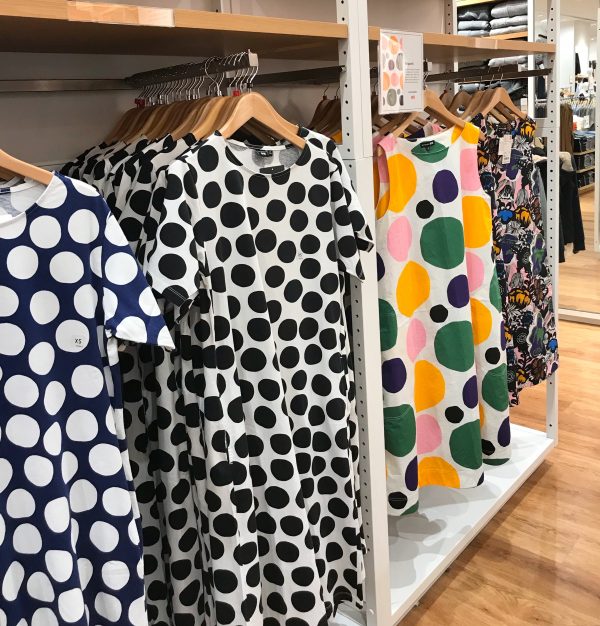 I would have loved to try one of the florals but they were all sold out. Tell me, did you score or try on anything? I heard it sold out online pretty quickly. You can see what's left here.
What's a collab you'd like to see?
Forest Hangs
On Easter Monday we decided some fresh air was in order, so we took off for the (relatively) nearby hills of Warburton, east of Melbourne. Nestled on the river, Warburton is a lovely little town with plenty to see and do in the immediate surrounds.
This time around we ventured to the Redwood Forest in East Warburton, an eerily beautiful space in which the kids enjoyed wandering and exploring, while Mr SnS went nuts with his new camera. I took these snaps on my iPhone.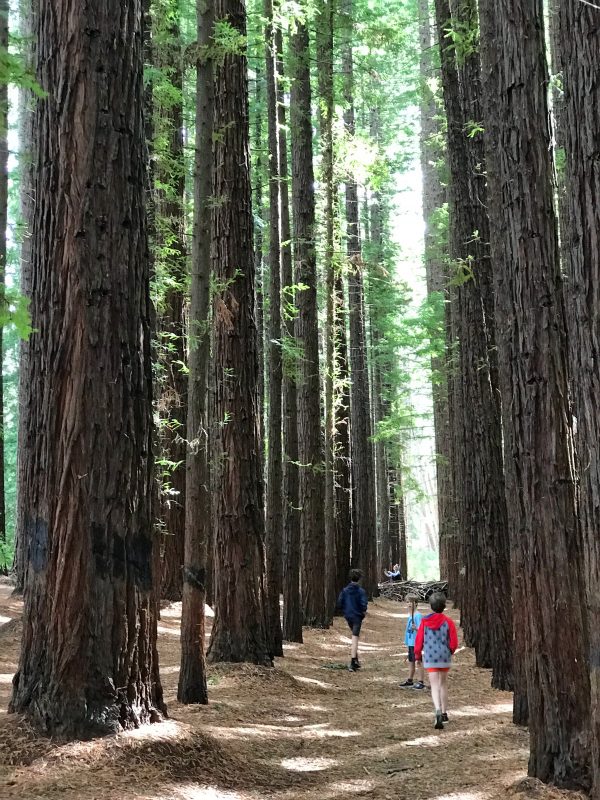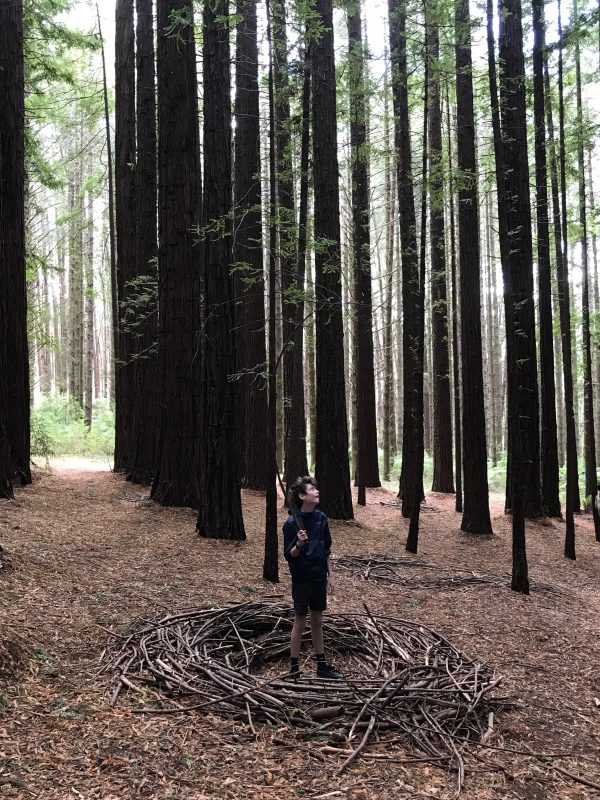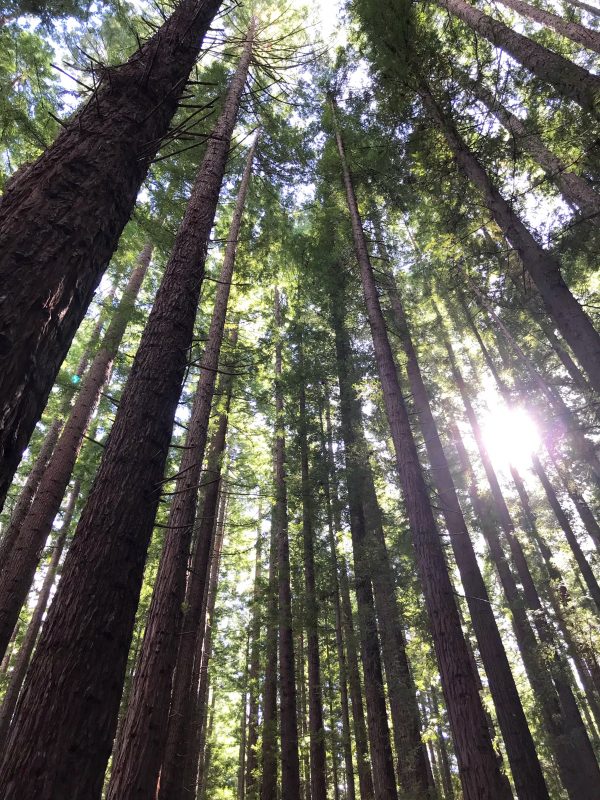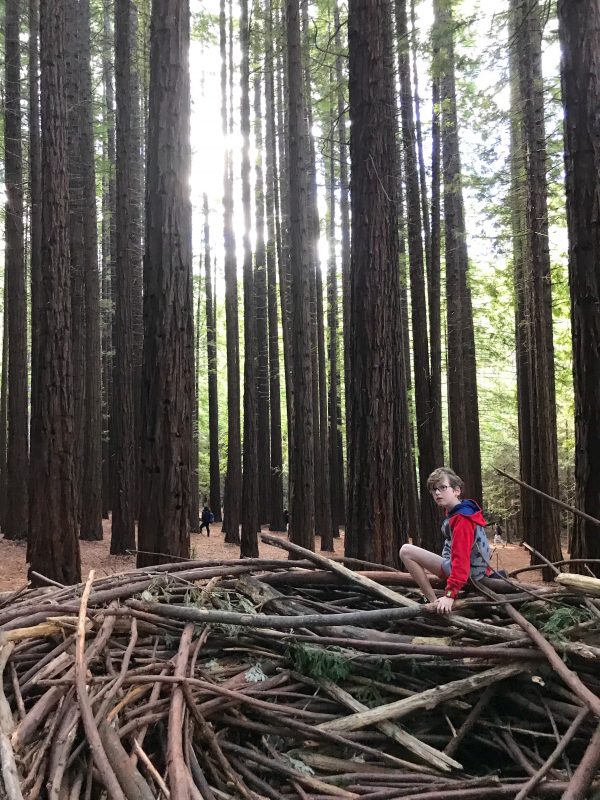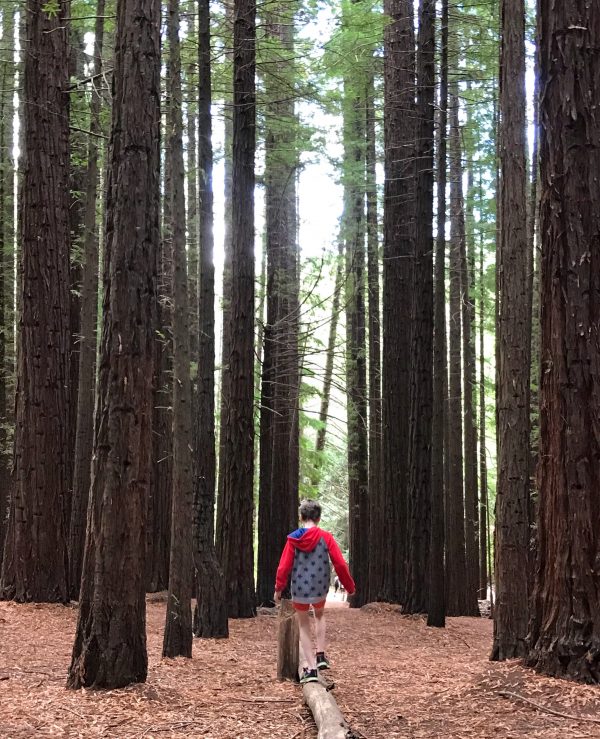 Just a word on the logistics though, there is a very narrow dirt road in to the forrest and it was total bedlam the day we visited. Cars couldn't get out or reverse and it was gridlock – a weird sight compared with the peace and tranquility of the forest just metres away. We managed to turn the car around when we arrived and parked right near the one lane bridge, so it was easy to get out. If we hadn't, I fear I might still be there right now!
On future trips, I'd love to stop and visit the many wineries, orchards and food producers in the local area. I also spotted a trout farm which would be a lot of fun.
Heide is one of the hidden treasures of the eastern 'burbs. We often forget it's here.
When I do remember I vow to return. Often.
Thankfully, a few weeks ago I was thinking about school holiday activities and came upon the school holiday programme. Seeing the "Portrait People" session, I knew my three boys would love it. They're forever drawing portraits and cartooning and I thought it would give us an opportunity to visit and even for me to wander around the gallery or or work at the cafe during their 2 hour session.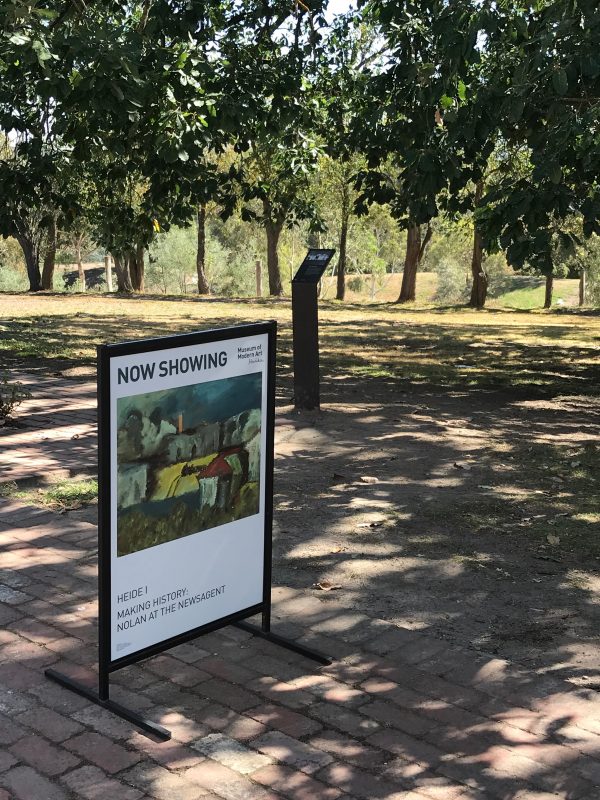 In the end, I hung at the cafe, did some work and eventually had some lunch. The freekah salad with haloumi, pomegranate and fresh fig was freaking awesome too, just quietly.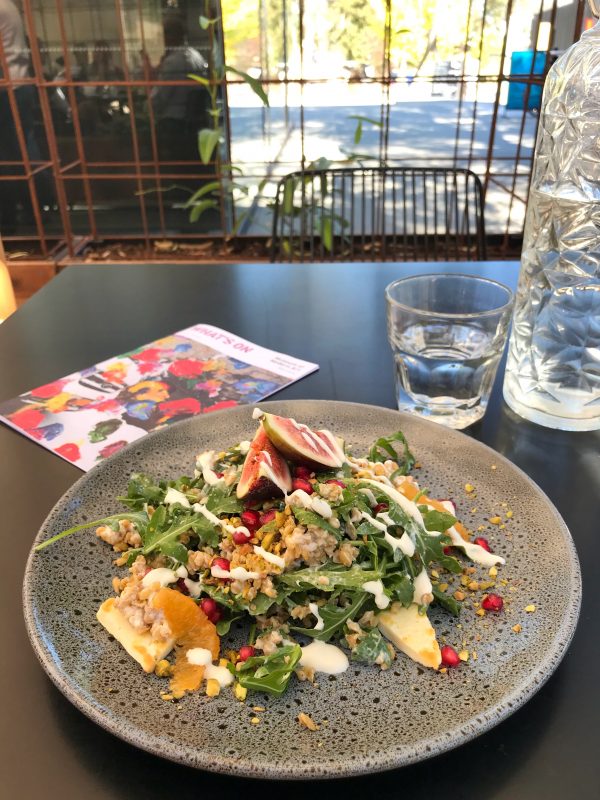 After the kids finished up their Portrait sesh, I made them accompany me to a couple of exhibitions. They complained a bit but I know they loved it 🙂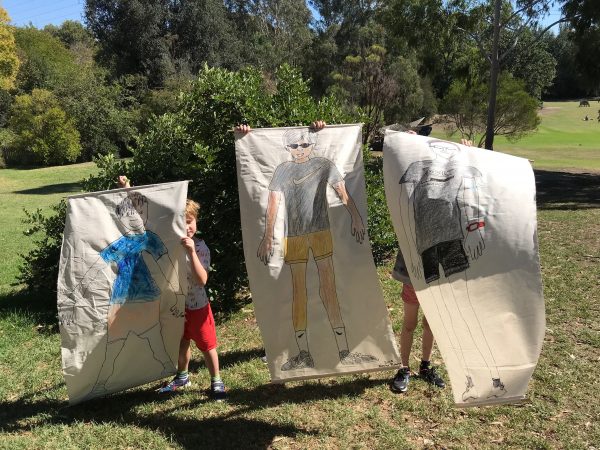 As well as the Diane Arbus: American Portraits exhibition, we walked up to Heide 1 (up the hill) to John and Sunday Reed's former farmhouse which is currently home to the exhibition: Making History: Nolan at the newsagent, which features the art works Sidney Nolan exhibited in a Heidelberg newsagent, encouraged by Sunday Reed to bring art to the people. Can you imagine popping down to the local shops to see Nolan paintings hanging in the shop window?
As well as the art itself, I loved wandering around this old house and reading about the many well known artists and bohemians who once gathered and worked here together, similar to scenes depicted in that wonderful fiction book, The Strays.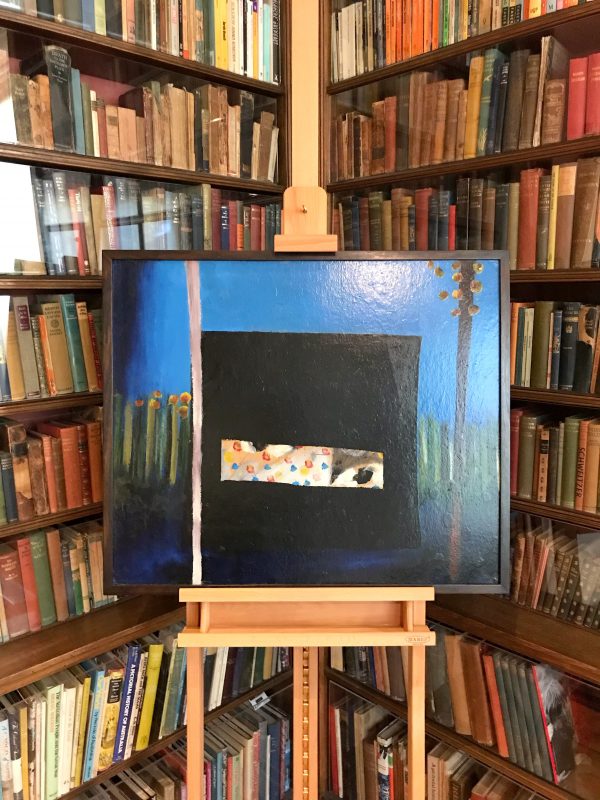 To see what's on at Heide, head here.
This post contains affiliate links. You don't pay any extra and I earn a small commission. Read more in my Disclosure Policy here. 
So over to you, what have you been loving lately?