Welcome to the latest edition of A Few of My Favourite Things.
It's been a while between instalments so this one is a bumper!
There's always so much going on – especially with end of term reports/parent/teacher interviews/shenanigans in the mix – but I've also managed to find some lovely things in amongst the endless administration of modern life.
So here's what I've been loving lately – I'd love to hear what you've been enjoying in the comments below.
1. Date Day with Mr 6
It's been a tradition around these parts that I take the boys out for a special day date to see a musical. I still have vivid memories of being taken to see The Sound of Music when I was in primary school and how we were given 20 cents to go to the milk bar on the day to get some lollies to take along. When I told the kids, they thought it was hilarious. TWENTY CENTS!
Back to more recent times.
When my eldest son was 5, I took him to out to lunch and to see "Wicked".
When my middle son was 5, I did the same, but this time around, we saw "Chitty Chitty Bang Bang".
Since then, we've seen Matilda as a family, but I still wanted to take my youngest out on his own, as I'd done with the others, even if it was a couple of years late. So on this weekend just past, Mr 6 and I went in to the city on our own for a special day together.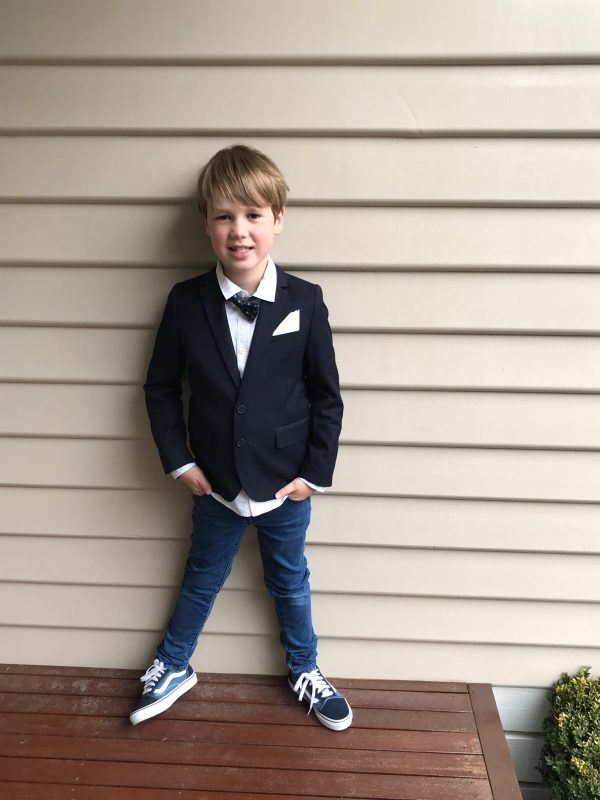 I bought him this jacket from H&M which he loved and then he added a bow tie he had lying around (he went through a formal dressing phase in kinder!) and he made his own pocket hanky with a tissue. He felt and looked fabulous and was all set for a Big Day Out.
I finally had the opportunity to wear my new leopard print skirt from Witchery …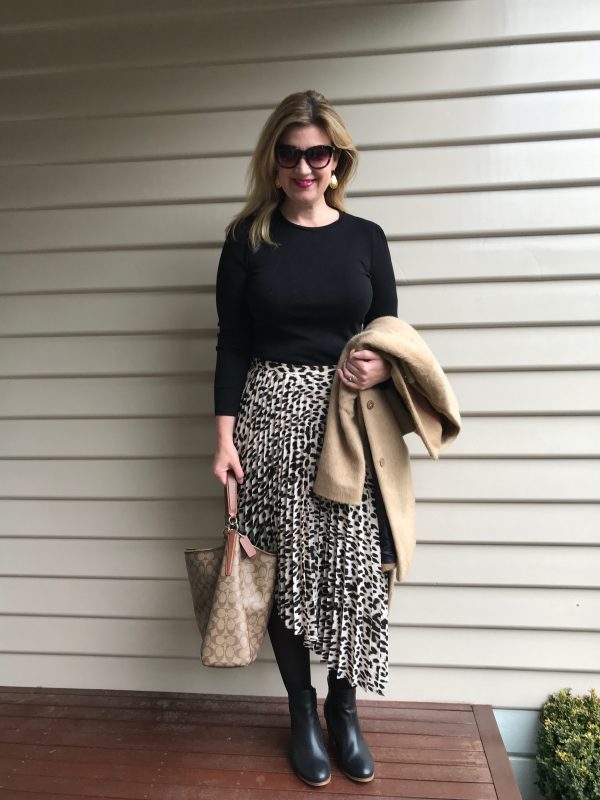 So off we went to the city where we took some snaps in Hosier Lane before having lunch at Supernormal. Got to love an 11.30am lunch booking on a Sunday before a 1pm matinee.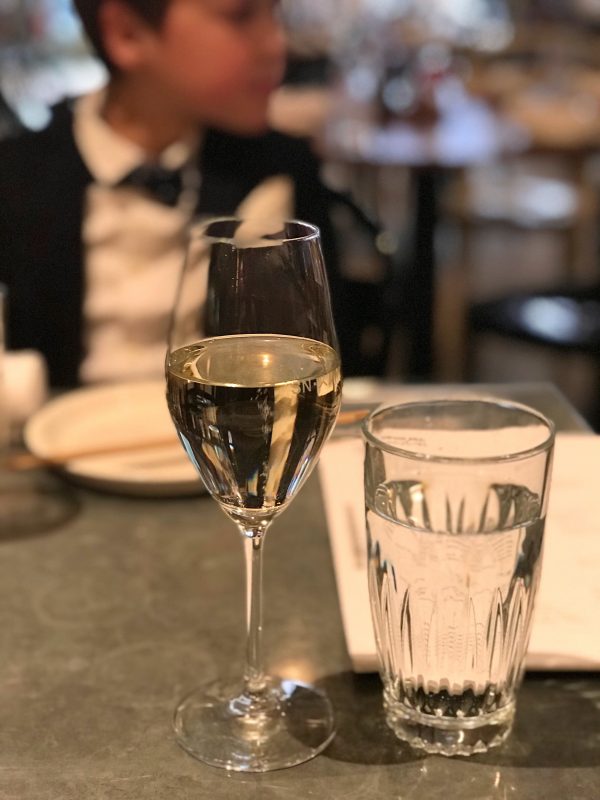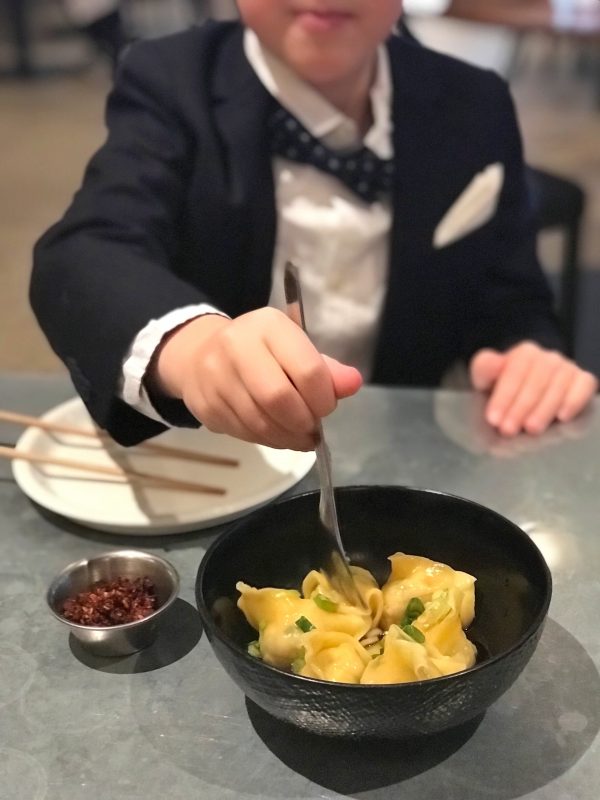 We had a delicious lunch before heading to the show. Mr 6 smashed all the dumplings and pot stickers, while I savoured the lobster roll. Heaven in a bun. We finished it off with their delicious Salted Caramel Parfait which was a very generous serve indeed.
As a throwback to my twenty cents of mixed lollies, I gave Mr 6 a chuppa chump and a Freddo frog during the show. He was thrilled and incredulous in the way children are when their parents willingly give them lollies.
As for the show, it was a great spectacle with wonderful special effects, set design and plenty of colour and great singing. The Wizard of Oz is not my favourite film but this was an excellent musical version of the movie, with all the same songs.
Mr 6 loved the Tin Man, the songs and the tornado scene but also commented on the fact there were a couple of very loud bangs.
All in all, it was a great day out, and I'm extremely grateful to have had the opportunity to do this with all three of my boys when they were little.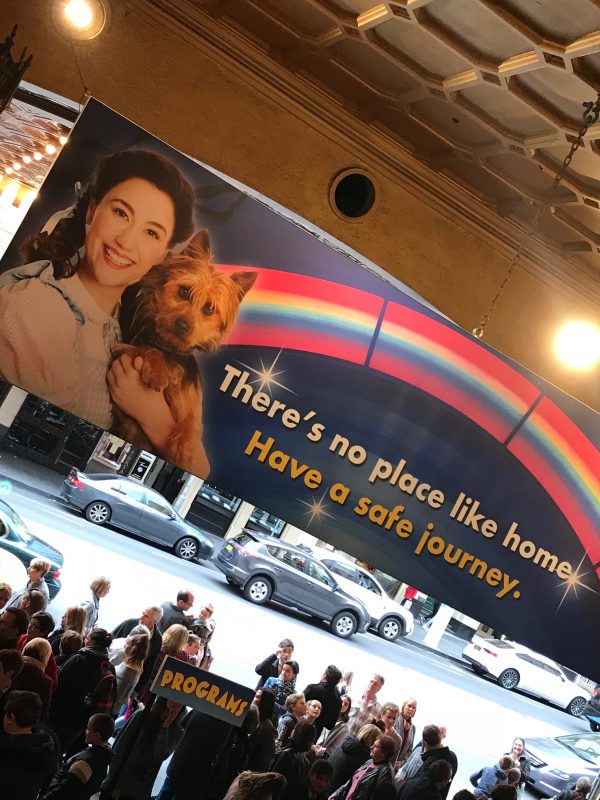 The show runs until the end of July here in Melbourne. For ticket details, head here.
2. 'Love Story' at Mister Zimi
Like many Mister Zimi fans, I was eagerly awaiting the June 18 drop of their Winter collection, Love Story. I ordered a couple of things online on the launch day but also wanted to go in store to check out the prints and try on a whole lot of styles and colourways, as I find my size varies between styles – and sometimes prints.
Gosh I love the way Mister Zimi is merch-ed. Colour and print for days. Sigh.
Here are some of the prints and styles up close …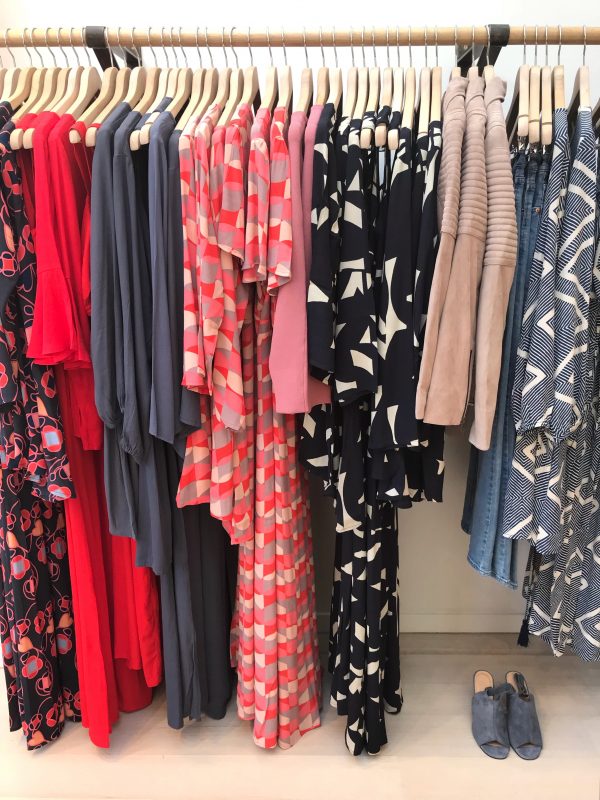 In terms of what I tried on, I opted for the tops and dresses as their jumpsuits unfortunately don't suit my shape.
I loved all the prints up close, especially the leopard (which has already proven extremely popular), the Tigmi and the Boujad which are more Winterish for me, with their navy bases.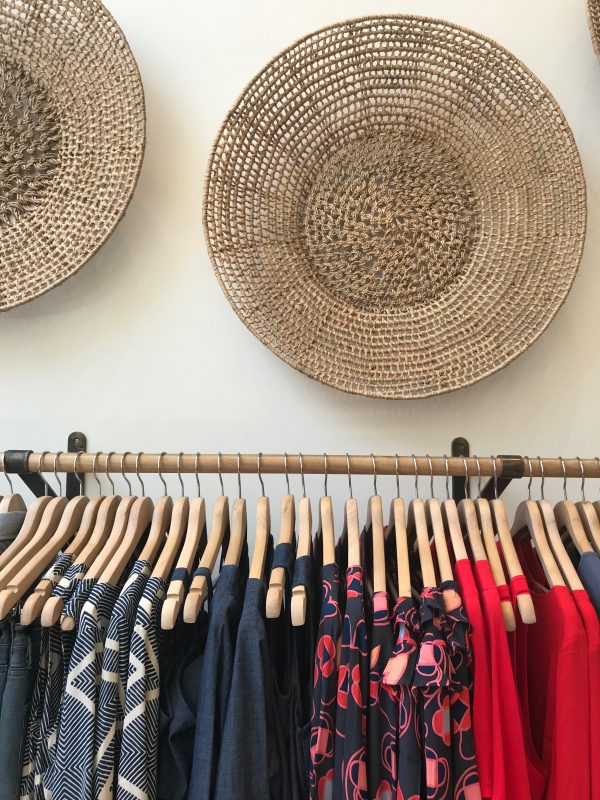 I also really liked the Berber and Sahara prints, which I think are more Spring/Summer colour ways on me and perfect for any Winter overseas travels to warm destinations.
In the end I opted for the Elsa dress in denim and the gorgeous Theodora knit in pink and am still tossing up between the leopard print dress in the Elsa or the Winter Tina styles. Any thoughts welcomed. I'm also lusting after the gorgeous OTS style, Agnes.
If you want more details about shape and fit, let me know and I'll write a post on this collection, similar to my last Mister Zimi post on the sizing and fit of their Summer 17 collection.
To shop Mister Zimi now, head here.
3. Cosy Town
Back on the home front, it's been absolutely FREEZING here in Melbourne lately with very cold nights and mornings. Like seriously digit freezing/need to buy gloves stat temps at school drop off.
After a really beautiful and mild Autumn, Winter has arrived suddenly and with serious gusto.
Usually we do the changeover to flannelette sheets on the Anzac Day weekend, but it was still mild back then so we waited until last weekend to finally get ourselves back in Cosy Town where we belong!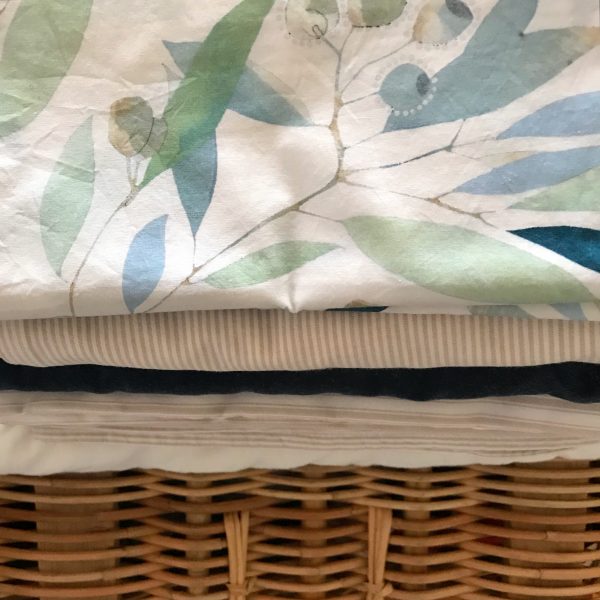 I know not everyone likes flannelette sheets which I find hard to understand in Melbourne but different strokes for different folks. Are you a flannelette fan?
For more tips on how to cosy up your home for Winter, head here.
4. End of term
This term has really whooshed by for me.
With two trips booked in – one to Honkers with Mum in May and then our week in Uluru over the Queen's birthday long weekend – before I went back to work, I have had to work extra hard before and after each break. I'm not complaining of course but if I knew I would be working as much as I would be before I booked them in, I would have approached this term much differently.
Things have slowed down this week thankfully, so I'm trying to recalibrate – this mostly involves restocking the pantry and fridge – before the school holidays start. I'm really really looking forward to the next two weeks – slow starts, staying warm, reading books and seeing lots of movies. With three family birthdays next week, there's also going to be plenty of cake and birthday shenanigans in the mix too!
So over to you, what have you been enjoying lately? Have you been to a musical lately or checked out Mister Zimi's new collection?