Well it's been a cracker of a week around these parts and I've got the bumper edition of Fave Things to prove it!
A long weekend of great weather; an arvo in the city; pottering at home; new earrings and catching up with wonderful women to talk fashion and everything else.
What's not to love about that?
Oh and after the loooong cricket season ends tomorrow and then basketball next week, I'll have two more reasons to celebrate!
New Earrings
I stumbled across Meg Makes over on Instagram and was immediately impressed by her colourful statement jewellery. Not long after, there was some Add to Cart action and voila, these babies landed in my mail box during the week.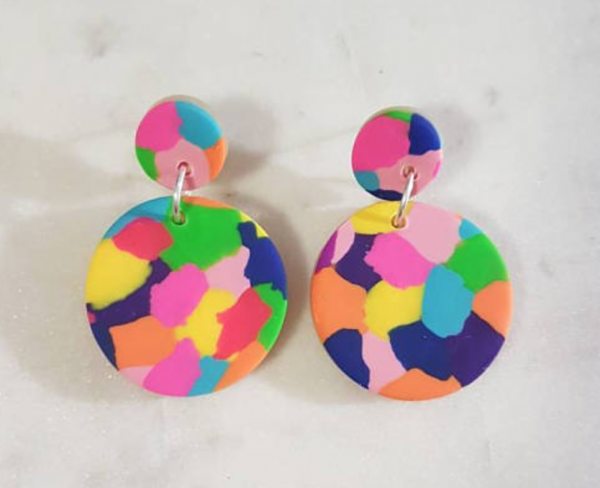 Splash Dangles, $35 from Meg Makes
Note, if you are loving these styles, note that they are on the rather BIG side. Follow me over on Insta to see me wearing them for the first time.
Triennial at The NGV
Last weekend was the Labour Day long weekend here in Melbs and the perfect opportunity to head into the city to visit Triennial at the NGV and pop in to Moomba.
In a nutshell, NGV Triennial is a free exhibition which features contemporary art and design from over 100 artists and designers from over 32 countries at the NGV International on St Kilda Rd. Aside from it's sheer size, what we loved about it was the amazing variety of the exhibitions themselves, from large scale textile installations, sculpture, futuristic fashion, interactive digital spaces through to modern expressions of art using pattern, repetition and simple household objects.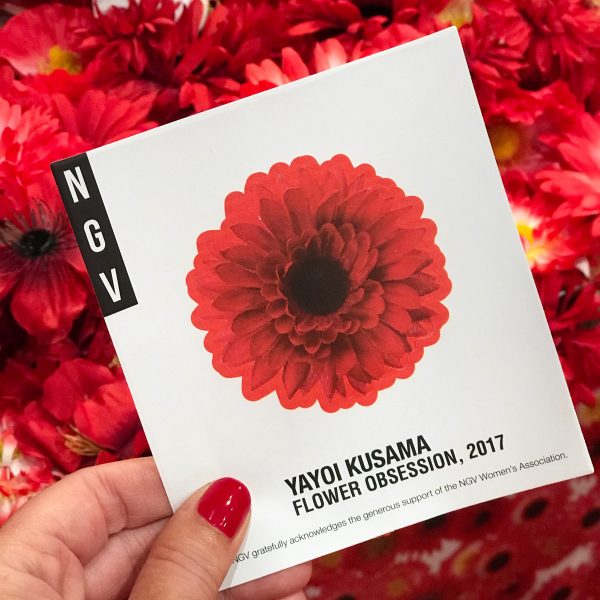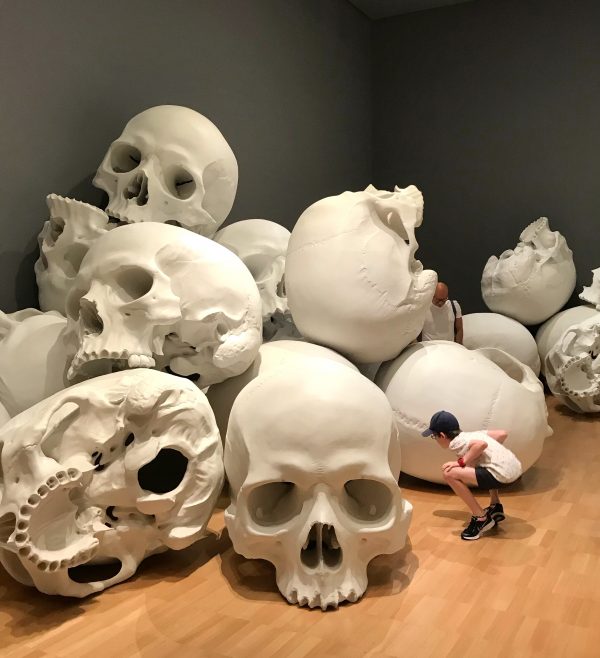 I'd highly recommend taking the kids too – there's plenty that will interest them here. Our boys' favourites were the dark, mirrored room, lying on the landscaped rug, the skull room (situated upstairs, tucked away in the permanent collection), the fabulous and interactive We Make Carpets space specifically designed for kids and of course the stunningly beautiful Flower Obsession.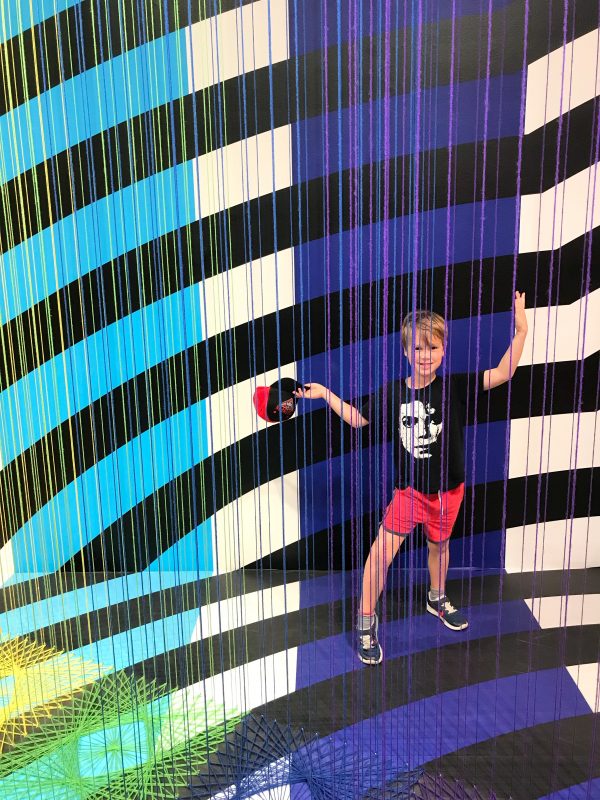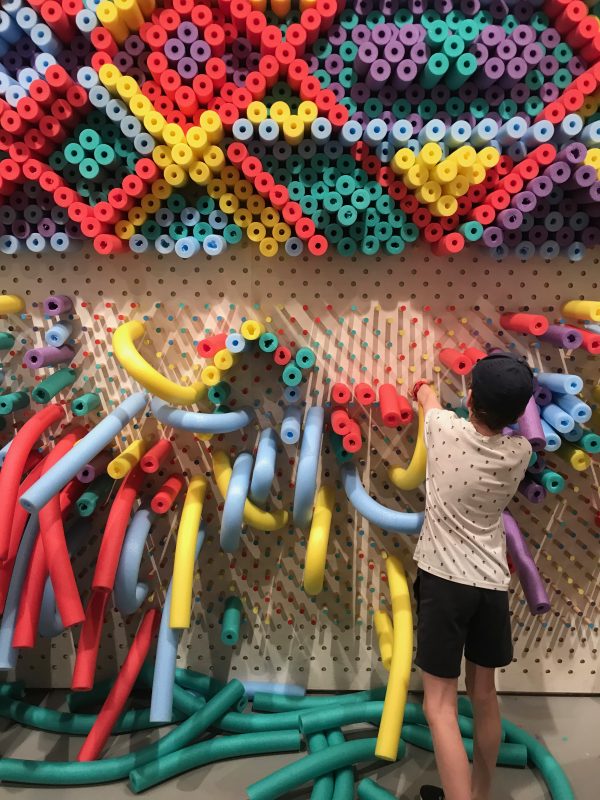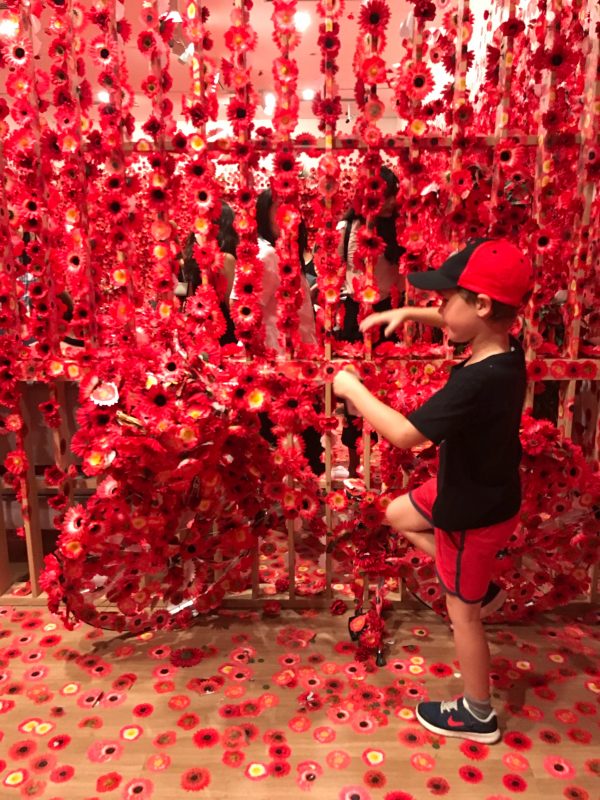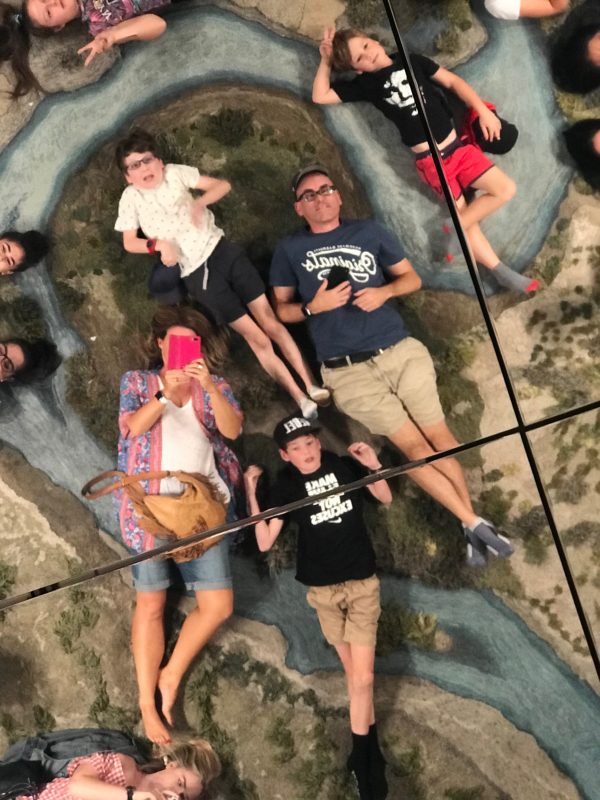 In terms of logistics and how to approach it, it's absolutely huge, and covers all levels of NGV International – the whole of downstairs and various exhibitions spaces amongst the permanent collections on the upper levels. We started on the upper levels and worked our way down.
For more info, head here. There's no need to book because it's free but it finishes up on 15 April.
Elk's New Collection & Menorca Sandals
I won't say too much about these awesome Melbourne fashion labels as I'll be featuring them shortly in more detail – stay tuned – but I was lucky enough to catch up with some of the fabulous women behind these fab brands last week.
I was also treated to a sneaky preview of what's in store for the coming seasons and let me just say this – you guys are gonna love it!
Here I am catching up with the gorgeous Silvia of Menorca Sandals at Little Henri in Thornbury which I don't just love because I have a Medium Henri – it's a great spot for lunch.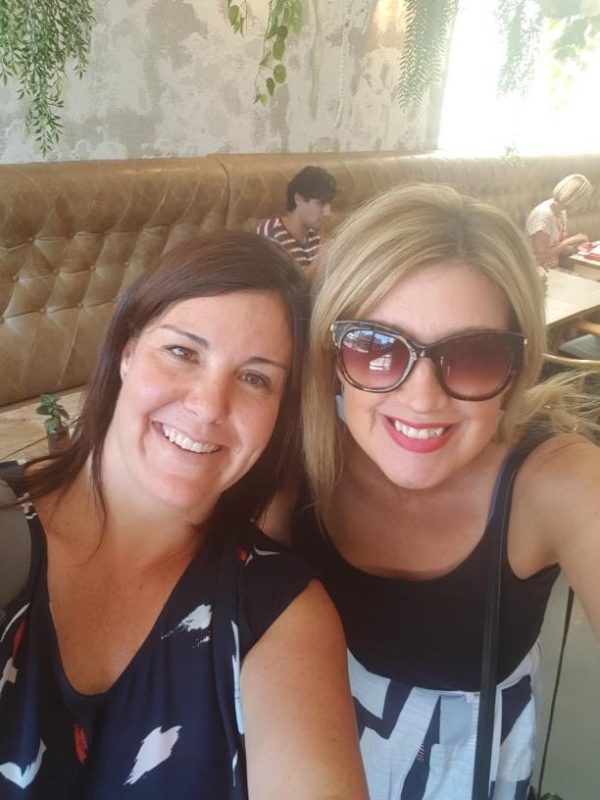 I also caught up with Emily at ELK. The store was teeming with people trying on pieces from SOLACE with many pieces literally flying out of the door. I can't wait to share with you the goodies I took home but in the meantime, how pretty is this new frock?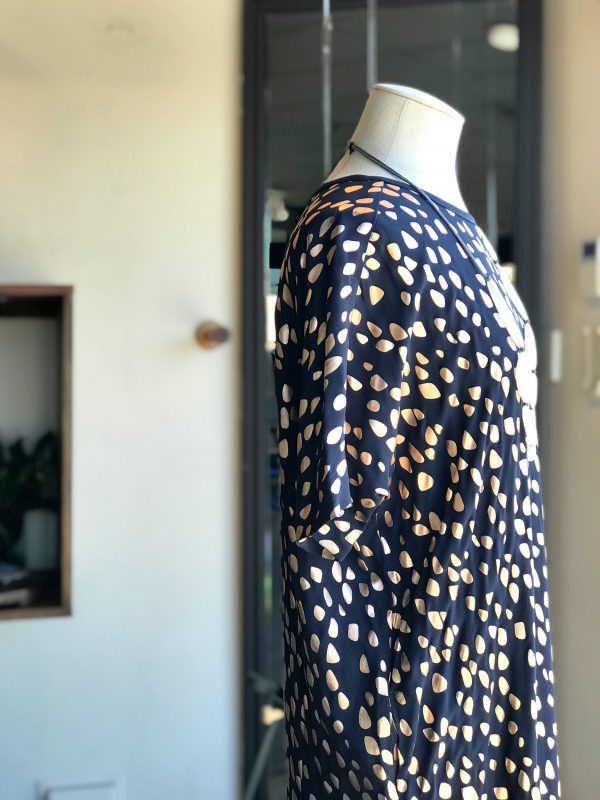 Celebrating the Holi Festival of Colour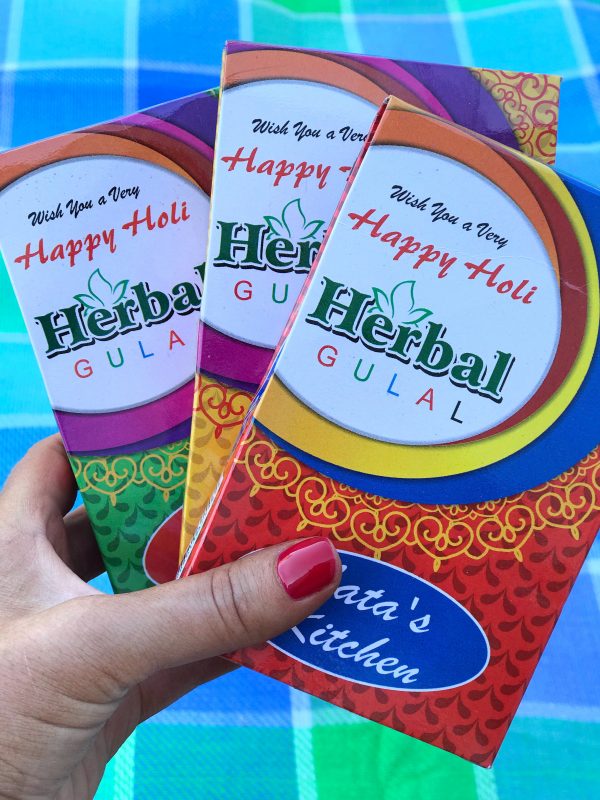 Last week, our school put on a Holi themed school picnic which was awesome fun. Thanks to our generous Indian community, there were delicious curries, Bollywood tunes from our DJ and I probably don't need to tell you how much the kids loved getting their colour on …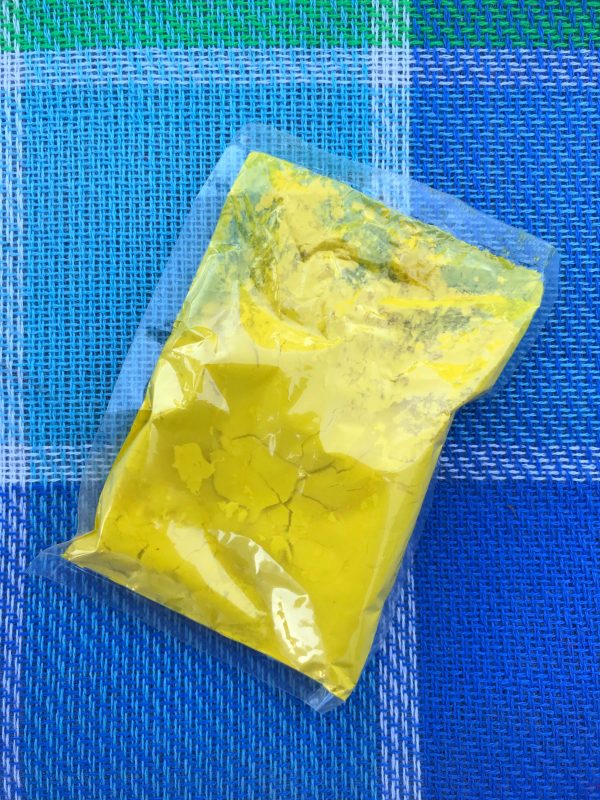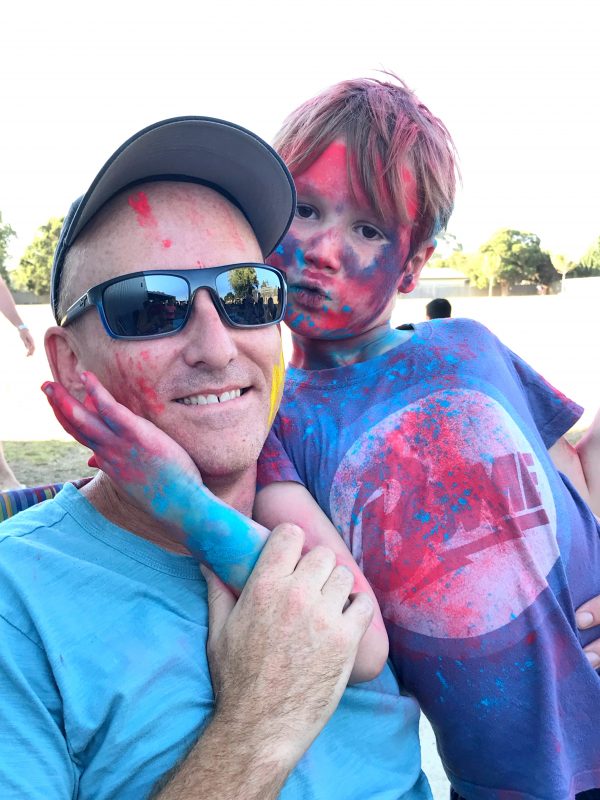 And if you're wondering – as I was – it's coloured cornflour and it all washes out no probs!
Autumn Baking
With milder temperatures lately, I've been inclined to turn the oven on and get into some Autumn baking. I haven't acquiesced to the kids' requests for a roast yet, but I have been getting My Bake On with some delicious fruity cakes.
Every year I try to make this moist, delicious and buttery Peach, Almond and Yoghurt Cake from Bill Granger. It's buttery goodness is hard to beat and it's a good way to use up any leftover stone fruit.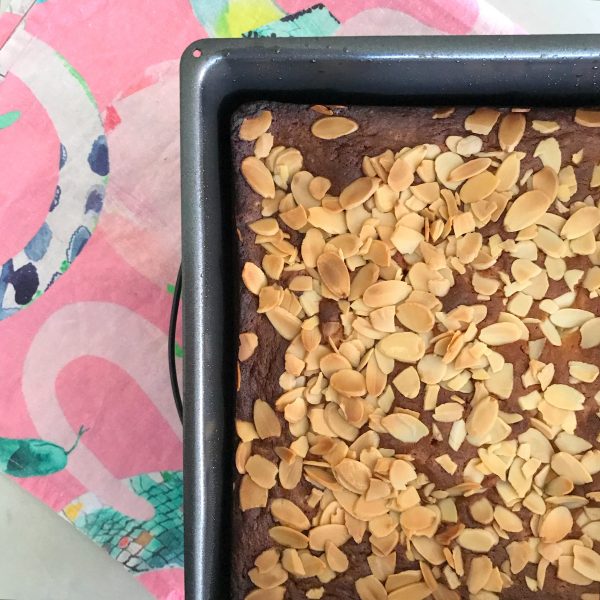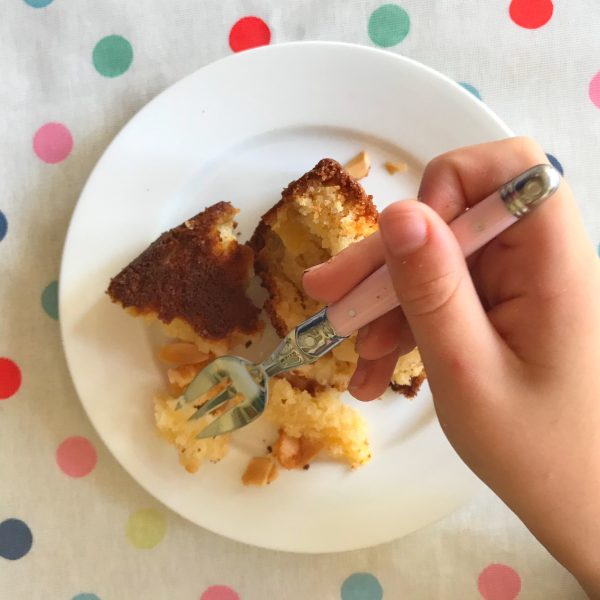 For a crowd, I also love to make this Olive Oil Raspberry Cake by Jannelle Bloom (I found the thermie recipe for it here). It's super easy to make from mostly pantry ingredients and makes loads.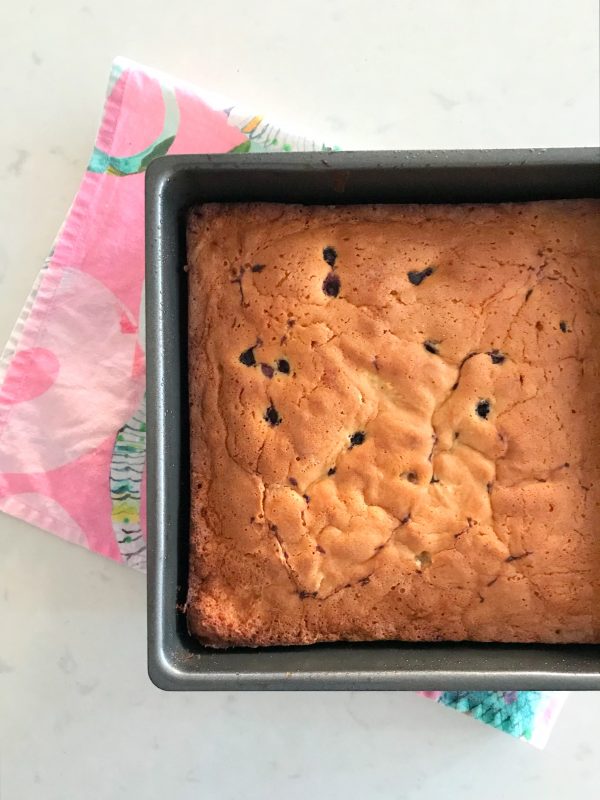 So over to you champs … what have you been loving this week? Have you checked any of the above?