For many of us, the onset of winter means the beginning of a hibernation of sorts at home.
I know that for us, with the exception of our usual weekend commitments, we like to spend as much time as we can at home.
As social people, that's definitely a switch in gears but a welcome one all the same. I definitely need a nice, quiet winter before I launch in to all the fun (and socialising) of spring and summer.
Winter also sees me turning my focus to home in the physical sense – it's where we spend a lot of time after all and I try to make it as warm and inviting as possible. Unsurprisingly, the desire has intensified since we returned from Asia last week too!
To that end, I'm sharing in this post how I cosy up our place over Winter. I'd love to hear what you do in the comments below.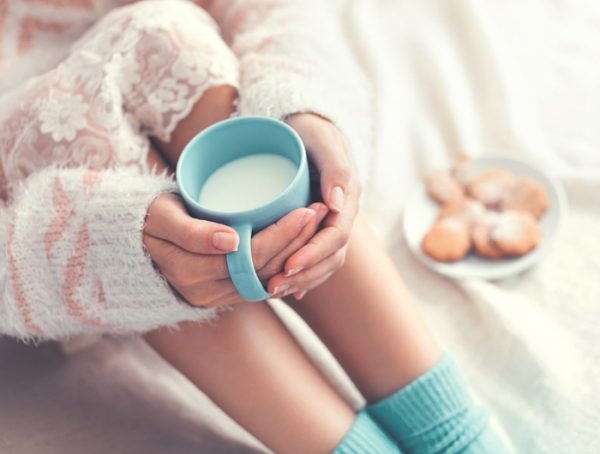 1. Put flannelette sheets on the beds – in the southern states, I think flannelette sheets are a must. I usually wack ours on the beds on the Anzac day long weekend, but this year, thanks to a mild autumn, I waited until late May.
They're great for the kids' beds too and I can almost promise you they'll keep early risers in bed longer on cold winter mornings – I reckon they gave us an extra half an hour of sleep when our kids were little anyway!
2. Get out your throws for the couch and bed – we've got a big open living area and often times, it's not the warmest room in the house. I don't want to increase the temperature of our ducted heating too much though, especially when the kids are in bed at night, not too mention the massive gas bill.
Instead, having a throw rug on the sofa or in close proximity is very handy indeed. I find snuggling under a throw with a hot cup of tea or a beautiful glass of red wine is perfect for a chilly arvo or night.
If you're looking for an excuse to buy more cushions (said no one ever), adding some knitted faux fur cushions to your sofa or bed can create some additional cosiness.
3. Close over air conditioning vents – we've got air con vents for our evaporative cooling in our roof through which any heat easily escapes, so we always try and close them as soon as we start consistently using the ducted heating.
4. Find some decent slippers, bed socks or a hot water bottle – I love my pair of Peter Alexander faux fur lined ugg boots (you can check out the full range of PA footwear here) but you might like a pair of bed socks or love cosying up to a hot water bottle.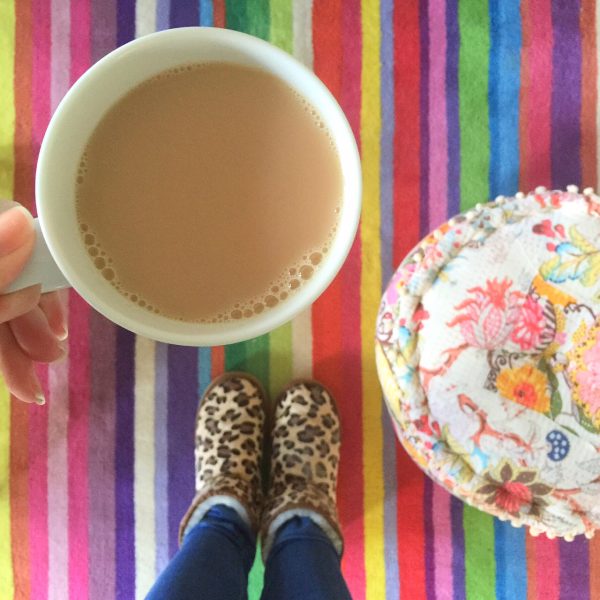 They are all practical but economical options (in the long term) to stay warm.
5. Rediscover your favourite winter cooking – is there anything more divine than a house full of the aromas of winter cooking?
From soups, slow cooked casseroles and stews, roasts to baking and stewing fruits, the scent of delicious things wafting through the house on a cold day is a lovely thing indeed.
If you're hanging at home all weekend, you might have time to get a bit creative in the kitchen too. It could be a chance to add some new dishes to your every day winter repertoire too. How about a fish pie (we love this Jamie Oliver version), an aromatic tagine or curry, a fruit crumble, steamed pudding, flourless orange cake or this delicious rhubarb cake.
That said, even a toasted sandwich, raisin toast or a bolognese sauce bubbling away on the stove smells pretty great to me.
6. Up your game in the hot drinks department – warming up from the inside is always effective and works not only for the grown ups.
Our kids will never say no to a hot chocolate after school on a cold arvo with some raisin toast or a crumpet.
For the adults, add some chilli to your hot chocolate or make it with real chocolate. And don't forget the marshmallows.
Change things up from the usual tea and coffee too to keep things interesting – home made chai cooking on the stove top smells and tastes like heaven.
Mulled wine might be an excuse to organise a Christmas in July do too.
7. Light a scented candle – Now the kids are older and haven't proven to be pyromaniacs (fingers crossed), I love to light a scented candle in the later afternoon on weekends. It creates some ambience and is a nice way to finish off the day.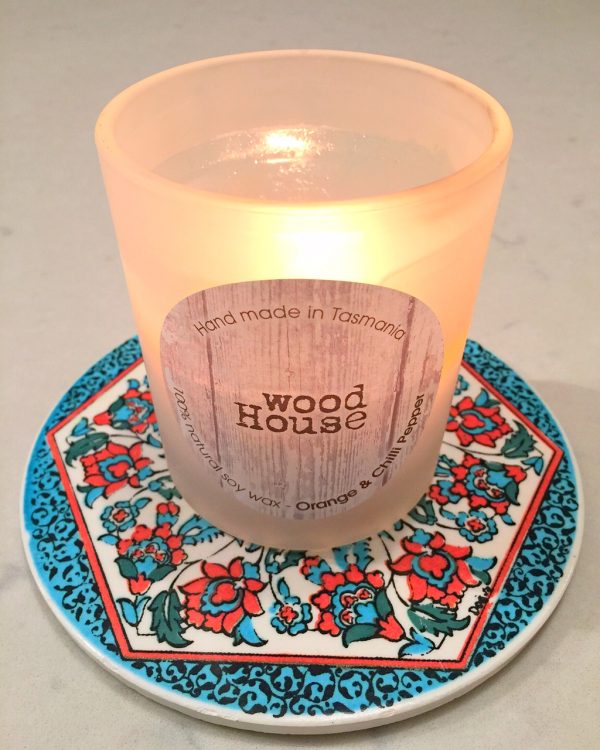 I find the combo of candles and music (we love the old school tunes of Billy Joel, The Doobie Brothers and Bruce Hornsby) actually calm our kids down a bit too.
8. Bring back the hot Sunday lunch – I find most people (myself included) prefer to stay indoors on cold, wet winter's nights.
That's where catching up with friends on a Sunday for lunch can be ideal.  From a simple meal of soup and bread through to a traditional roast or a rich curry, it's a good way to still have a social life through the long winter.
9. Pull out some board games and puzzles on a wet Sunday afternoon – those long afternoons can create boredom and tension. A game of Yahtzee, UNO or Scrabble for the big kids or Snakes and Ladders, Snap, Connect Four or a puzzle for the little ones, can keep the kids entertained and be fun as well.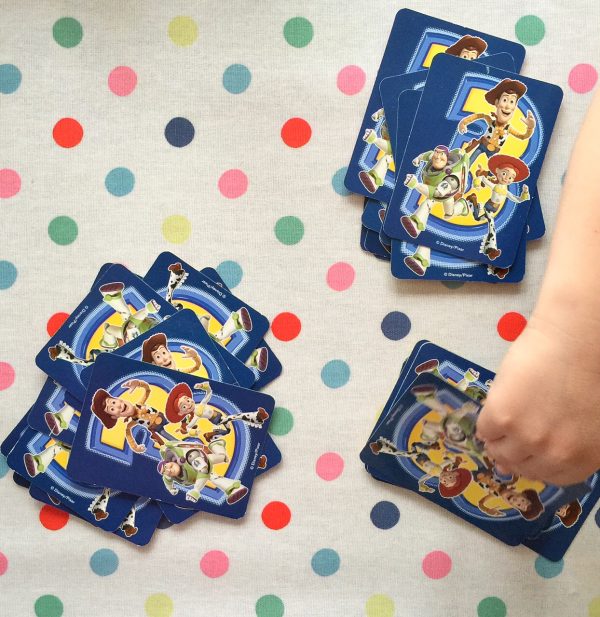 10. Find a new series to binge on – Nothing makes me more excited about being home during winter than a fab new series to watch and immerse myself in. I've managed to knock over a series on a weekend more than once (especially for short series like River and The Fall which have 6 episodes in a series or Broadchurch which has 45 minute episodes). You'll find more of my Netflix suggestions here.
This post contains some affiliate links. You don't pay any extra and I earn a small commission. Read more in my Disclosure Policy here.
How do you make your home cosy for Winter?