Last Saturday night, the second chapter of the Donna Hay Club (which featured in Wednesday's post) was born when some lovely friends and I got together to share in some great food and company.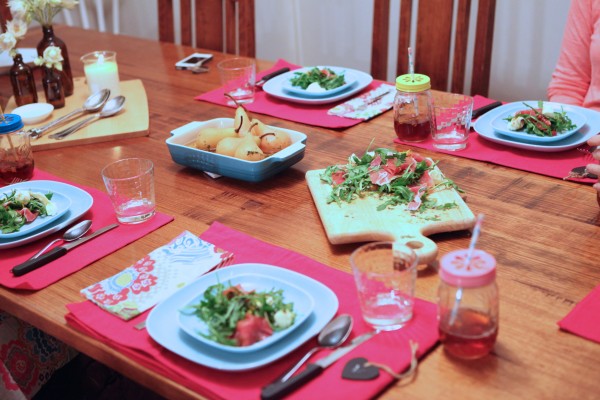 As we'd planned our dinner just after the June/July 2014 edition was published, we used recipes from both the new (current) and previous editions of Donna Hay Magazine. It was great fun to pore through Donna Hay Magazine with a fresh sense of purpose and to look at all the recipes, not just the odd main or dessert here and there. Not to mention finally making a drink!
As the host, I made the main meal (crispy pork belly with pickled pears) and a welcome drink (spiced Negroni spritzers), which was one of the easiest drinks I have ever made and also my debut into cocktail making.
The girls all bought their ready made food and their own serving dishes which suited their food perfectly, following the styling inspo from Donna Hay. I thought the presentation of the salad and tart on wooden boards looked gorgeously rustic and I'll be sure to do this myself in future.
You might also notice that some of the recipes have been adapted as some of the ingredients in the current edition were not in season and therefore unavailable (peaches in the entree salad for instance). In other instances we improvised with the ingredients. I also forgot to drizzle the pork belly with vincotto (d'oh!) which was a bit disappointing but at least the crackle was as crunchy as can be!
On the Menu
Prosciutto and Caramelised Peach Salad with Buffalo Mozzarella (Issue 76, Aug/Sept 2014 Edition, p.80)
Crispy Pork Belly with Cider Pickled Pears (Cover recipe of Issue 75, June/July 2014 Edition)
Crispy Thyme Potato Stacks (Issue 76, Aug/Sept 2014 Edition, p.87)
Beans with Cranberries, Almonds and Lemon Honey Dressing (Issue 76, Aug/Sept 2014 Edition, p. 100)
Chocolate, Pear and Whiskey Tart, (Issue 75, June/July 2014 Edition, p. 134)
Drinks
Spiced Negroni Spritzer
& Spiced Apple Martinis
(Issue 76, Aug/Sept 2014 Edition p. 120)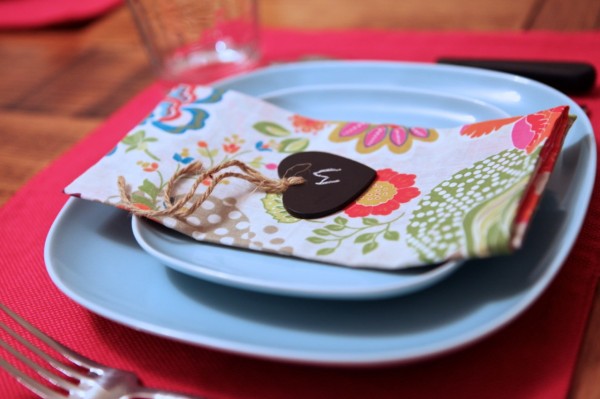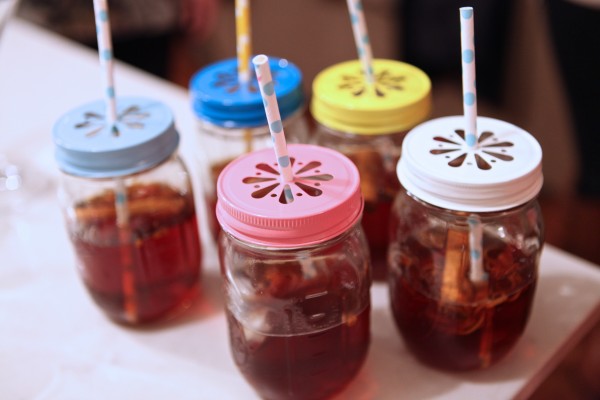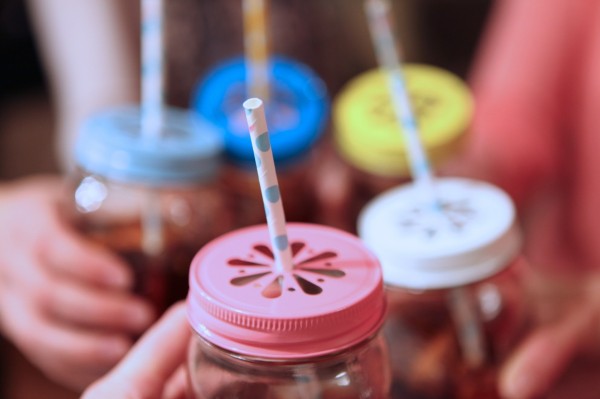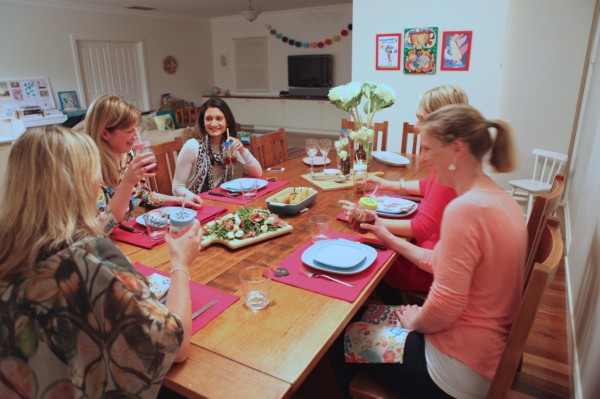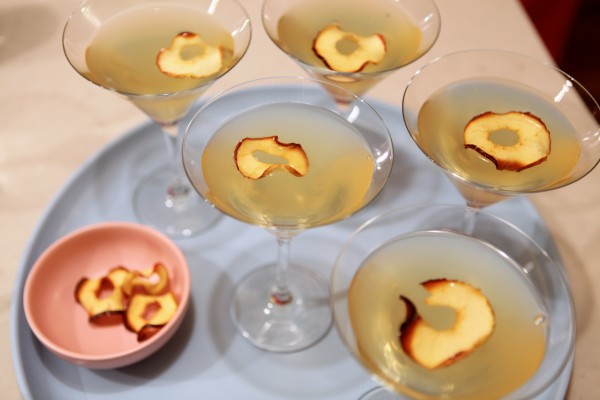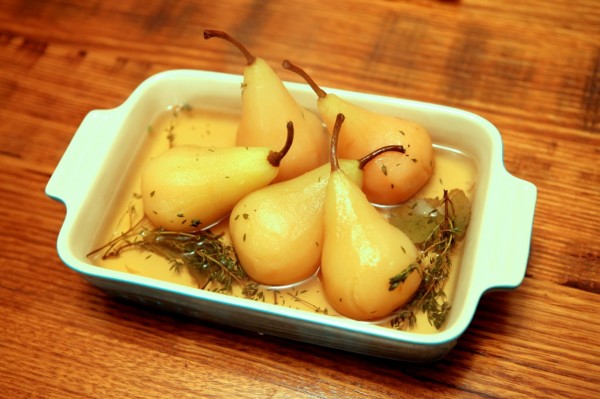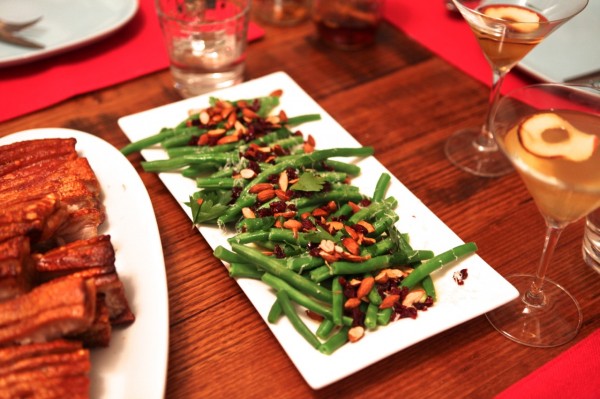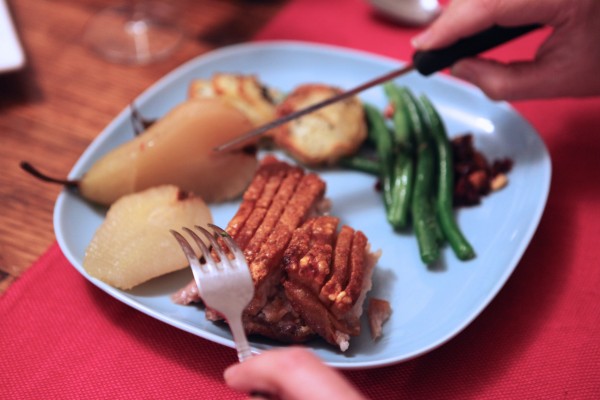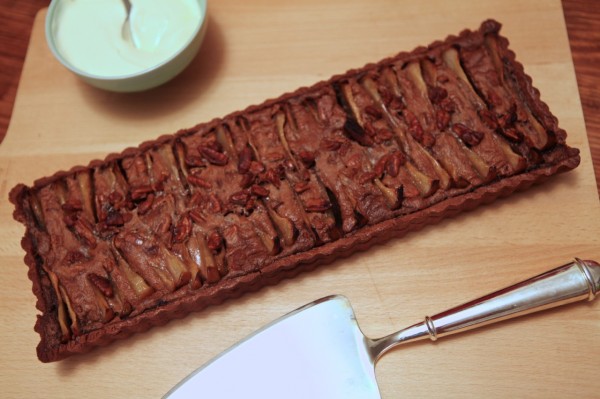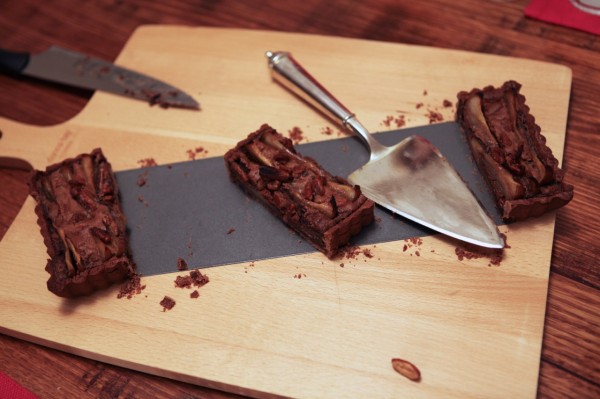 Styling Notes: I set the table using placemats picked up on sale at Freedom at the end of last summer, my favourite IKEA dining set and a few fresh flowers in some amber bottles picked up at the Melbourne International Flower Show a couple of years ago. The napkins are from Bed Bath n Table, bought recently on sale and still available online. The love heart name tags are from The Party Parlour and the gorgeous cocktail mason jars are from Rainy Sunday.
So was it easy?
We all found the dishes were relatively straightforward to prepare. They were also universally fabulous and really delicious. The pork belly in particular was an absolute cinch although I did buy over 2kgs instead of the suggested 1.5kgs because of my chronic fear of under catering and because there were five guests. Accordingly, I allowed an extra 10 minutes or so cooking time. The crunch of the crackle was perfect.
I have also never made a cocktail before and I was amazed at how easy the Spiced Negroni Spritzers were. A little too easy in fact! They took literally one minute to make and I already had all the ingredients in the pantry bar the Vermouth which was a reasonable $14 a bottle at my local grog shop. It may sound a bit silly, but I was really excited to be able to do this. I can usually cover the food aspect of entertaining happily but drinks are an after thought and usually involve a trip to Dan Murphy. It was also lovely to finally use my gorgeous mason jars which I bought nearly twelve months ago for our Studio Bambini shoot.
The tart was light and crumbly and the cook commented that she found the pastry quite short but it did not require blind baking which was a time saver.
The potato stacks can also be made ahead and simply reheated which was great in terms of prep and transporting.
The salad/entree was light, delicious and looked gorgeous and will definitely be getting a guernsey on my table this Spring and Summer.
Finally, I also added a bit of a personal touch to our new group – Mr SnS kindly picked the girls up from their places at the beginning of the evening and dropped them home at the end. A bit of chauffeur service goes a long way to make a night feel special, and given we all live very close to one another, only took ten minutes (you're a keeper Mr SnS!). It also meant we could all enjoy the cocktails without anyone walking home in the cold.
So that was the Winter instalment of our Donna Hay Food Club. What from the menu would you like to try? Have you got this month's edition of the Donna Hay magazine? What's your simple, go to recipe for entertaining?