One of my favourite things about the changing of seasons is the chance to dust off my recipe books and crack out a few perennial favourites.
Autumn, with it's bountiful produce, really inspires me in the kitchen. I love slow cooked roasts and casseroles, warm vegetable salads and curries. I also love baking with autumn fruits, especially rhubarb.
I am obsessed with rhubarb.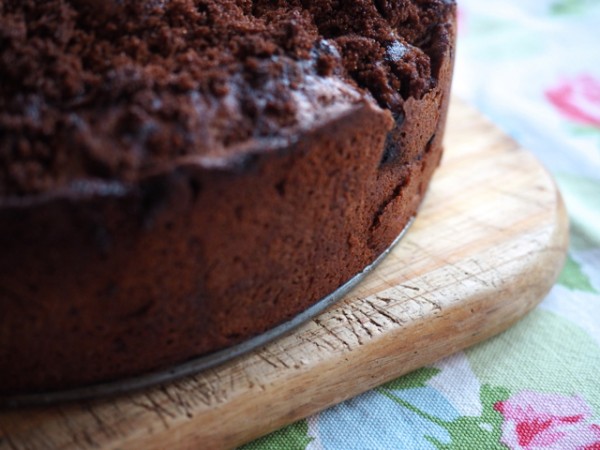 I've collected many rhubarb recipes over the years and I'm sharing my all time favourite with you today: Rhubarb and Cinnamon Cake. My friend Kate gave it to me ten years ago and I've been making it every Autumn since. She was given the recipe by her friend Gail.* I've shared the recipe with loads of people too, hoping they might make it when I come over next!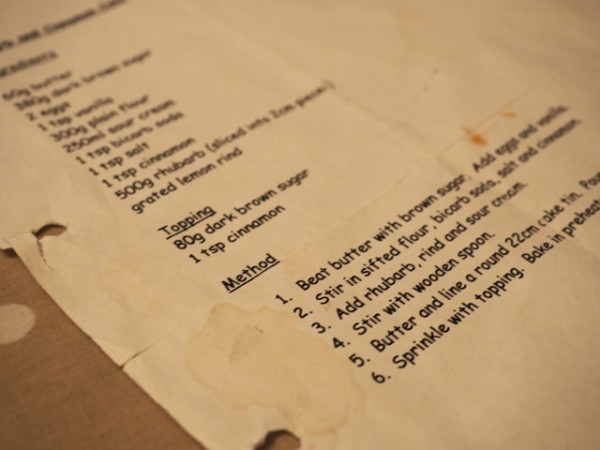 It's an absolute ripper and everyone from my kids to my friends and family absolutely love it. It's moist texture and caramel, fruity flavours make it a winner. There's no need to cook the rhubarb before either – it's added to the mixture raw and it cooks while the cake bakes to give it it's moist texture.
Not many people have a rhubarb recipe in their repertoire either so it's a little bit different, a bit unusual as Kath would say, and often met with oohs and ahs. It's a cake I often trot out for a family birthday or when we have friends for afternoon tea.
It's not, ahem, a cake for those who have quit sugar though. It uses a fair whack of dark brown sugar to balance the tartness of the rhubarb. The dark brown sugar also gives it it's delicious caramel flavours and crumbly topping. (If you've not bought it before, you can find dark brown sugar next to the brown sugar in your supermarket).
When I came to set out the recipe below, I realised it was low on details/times so I've added what works for me but feel free to adapt it as you like. It's a pretty simple cake to make too once you've washed and chopped the rhubarb.
Ingredients
60g butter
380g dark brown sugar
2 eggs
1 tsp vanilla
300g plain flour
250ml sour cream
1 tsp bicarb soda
1 tsp salt
1 tsp cinnamon
500g rhubarb, washed, ends cut off and sliced into 2cm pieces
grated  lemon rind (I use the rind of a whole lemon, but you might like to use less)
Topping
80g dark brown sugar
1 tsp cinnamon
Method
1. Preheat the oven to 180C and grease a round 22 cm cake tin. I like to use a springform tin.
2. Beat the butter with the dark brown sugar. I do this for about five minutes in my Kitchen Aid on the highest setting, stopping occasionally to scrape down the sides of the mixing bowl.
3. Add the eggs and the vanilla and beat together. I do this until it's all combined, so a couple of minutes.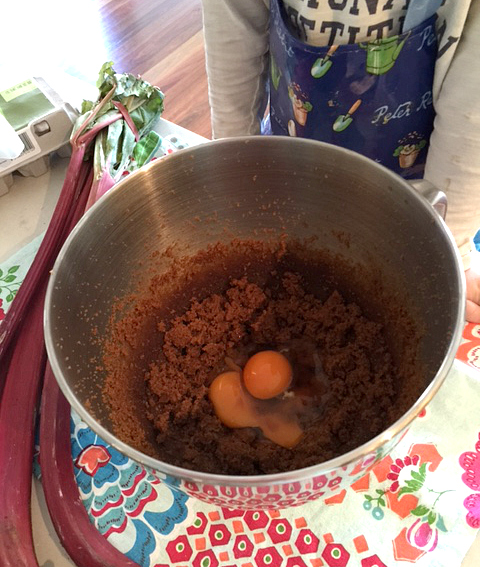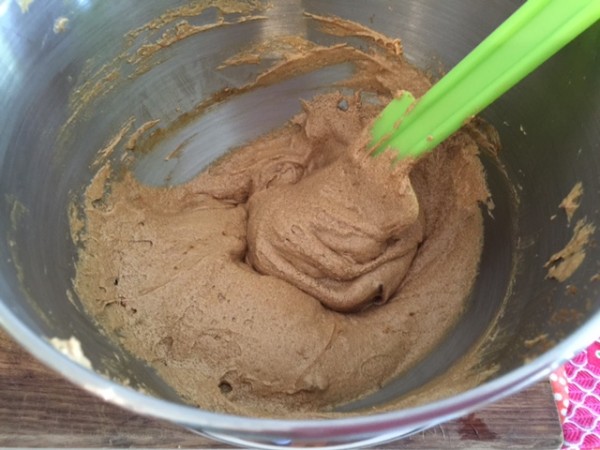 4. Stir in the sifted flour, bicarb soda, salt and cinnamon. The mixture is quite thick and dough like at this stage.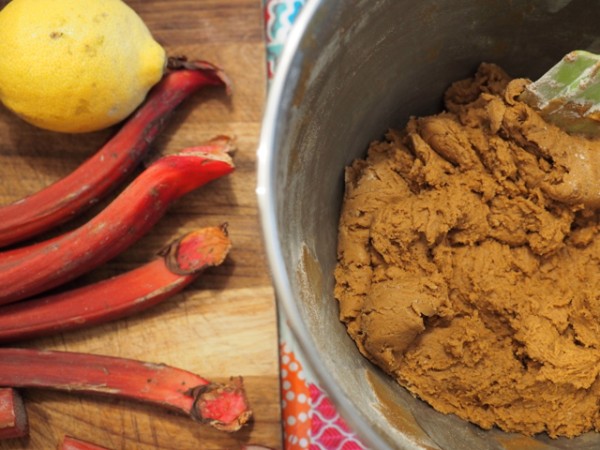 5. Add the chopped rhubarb, lemon rind and sour cream and stir to combine using a wooden spoon. It is hard yakka stirring this as the mixture is very dense and thick. It will give your arm a good workout!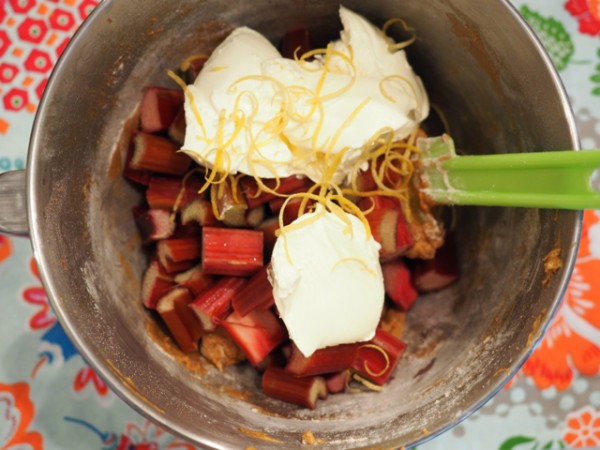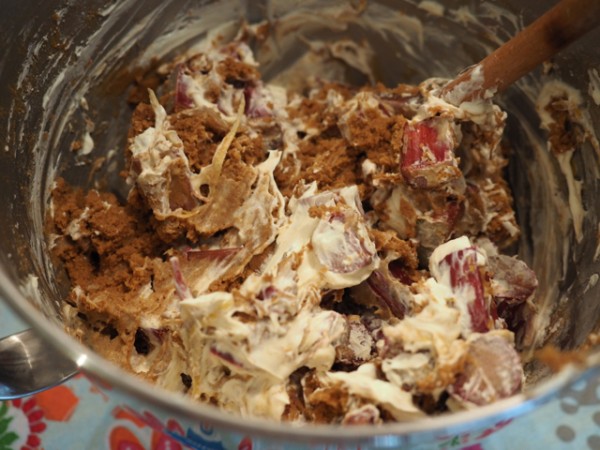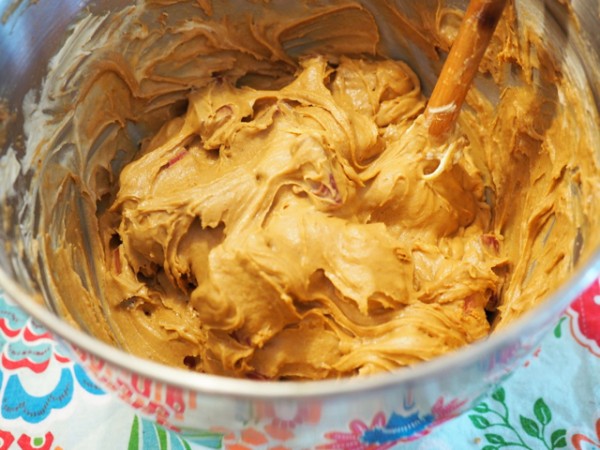 6. Pour the mixture into the tin.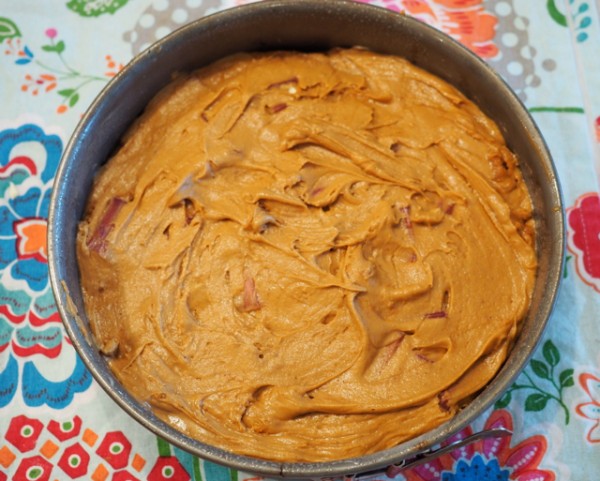 7. Combine the crumble topping ingredients together and sprinkle over the cake.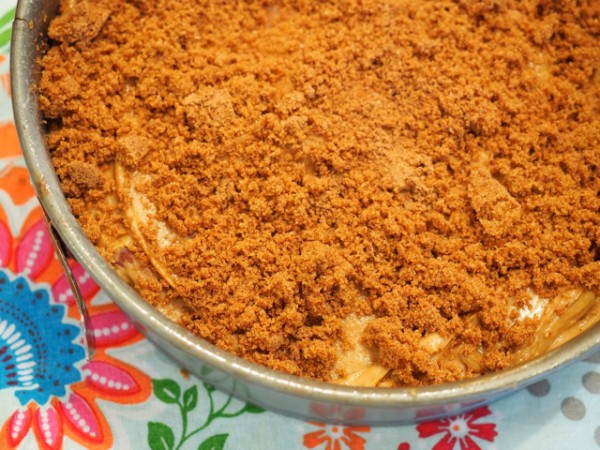 8. Bake in the preheated oven at 180C for 1 – 1/4 hours. My oven is quite hot and I find it takes a little over an hour to cook but I test it with a skewer to make sure.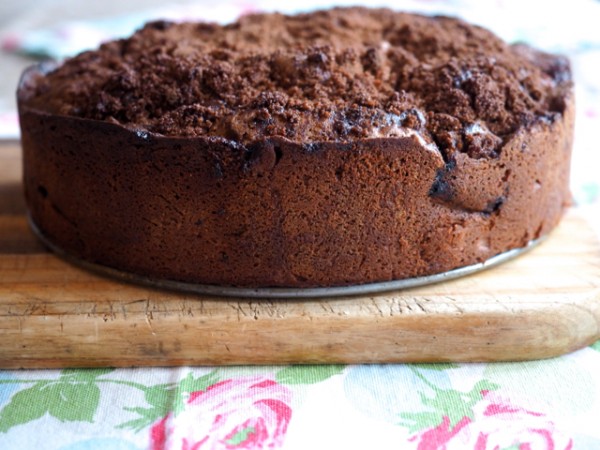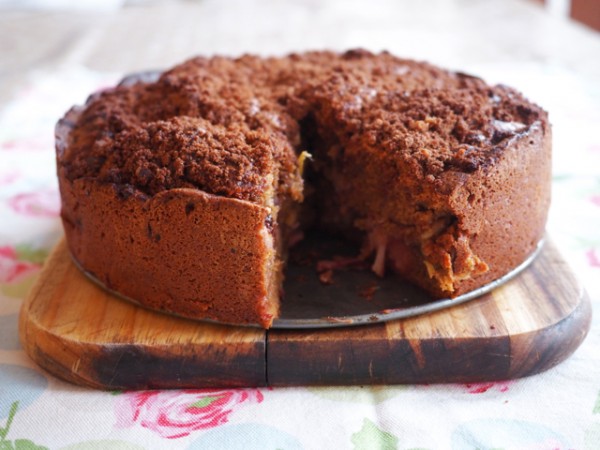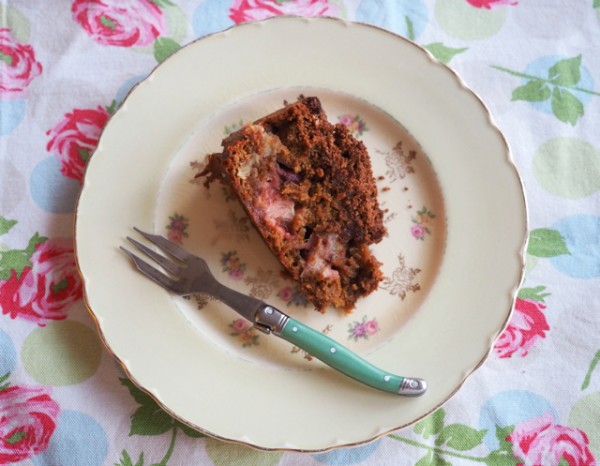 And voila, serve with a pot of tea, family or special friends and you've got yourself an occasion right there. Bon Appetit!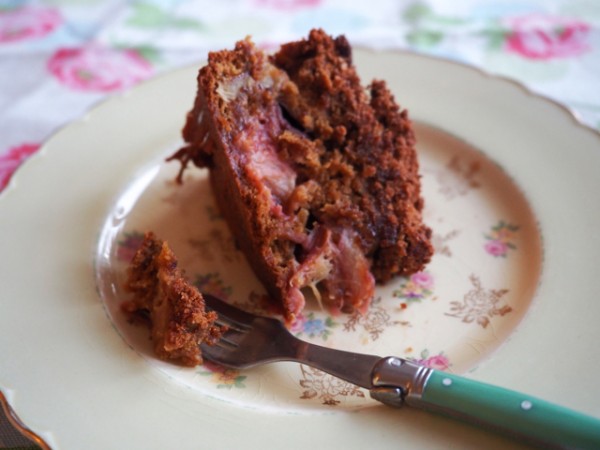 * If you know the original pre Gail source of this recipe, please let me know as I'd love to credit the original source.
Do you love cooking in Autumn too? Are you a fan of rhubarb? What's your favourite rhubarb recipe? Links are welcome.