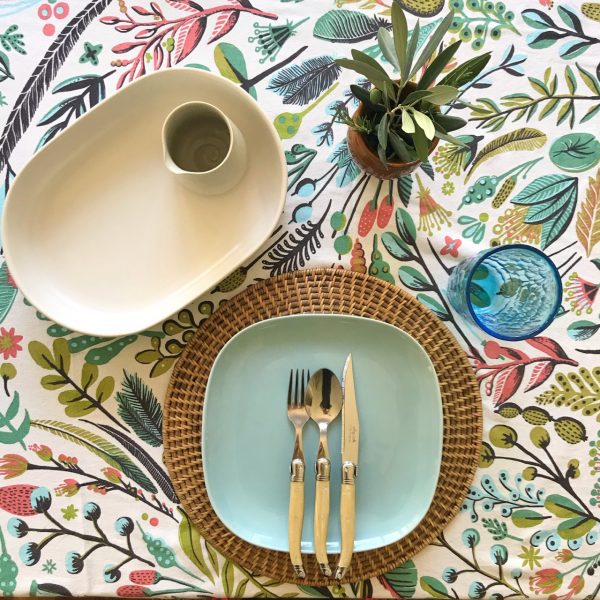 A BBQ is one of my favourite things about our long hot Australian summer.
The no dishes factor; the simple grilled meat and salad situation and the generally relaxed vibes that a BBQ evokes in me – and many of us – are hard to resist.
Especially on the weekend and when good friends are involved.
This weekend just gone, we caught up with friends at our place. With all six of our kids getting older – they're aged 6 – 13 now – we're able to invite friends for dinner and everyone – including the kids – can manage with a later bedtime. (When our kids were little, we were big fans of catching up over breakfast and lunch to work in with the kids' sleeps and routines). We kick off at 5pm these days and it's everyone copes until around 10.30pm.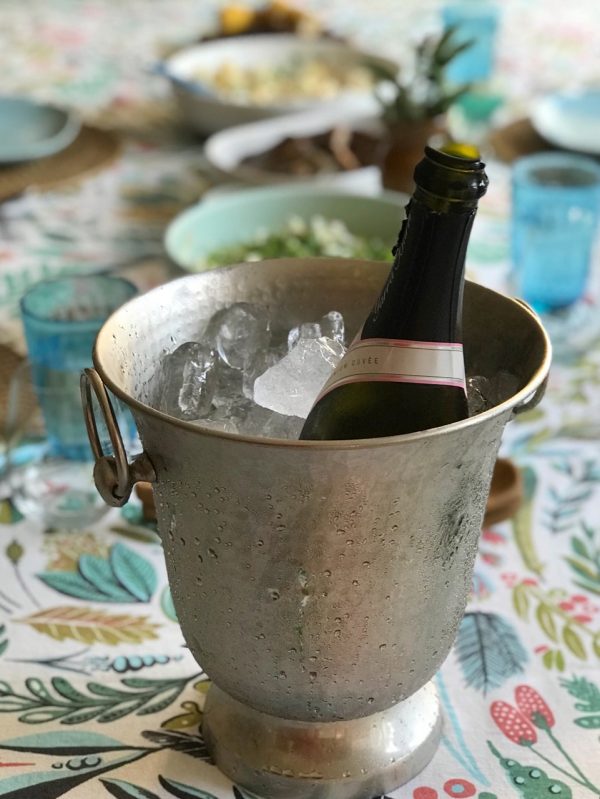 If you're looking for family friendly menu ideas for your next summer BBQ, in today's post, I'm sharing what we ate with links to the recipes (or similar versions). You'll also find some more ideas for summer breakfasts and brunches at the end of the post.
Just before I launch in, I've found that the following things really help me when I'm entertaining with kids.
Firstly, I set the table and aim to do as much food prep as I can beforehand so I'm not distracted when the guests arrive (I can't talk and prepare food simultaneously!).
I always accept offers to help and am happy to delegate so the load is shared.
Lastly and importantly, I try to keep the menu simple so I'm not stressing about whether things will "work". At the end of the day, entertaining is about old school hospitality and sharing time and food with people you love.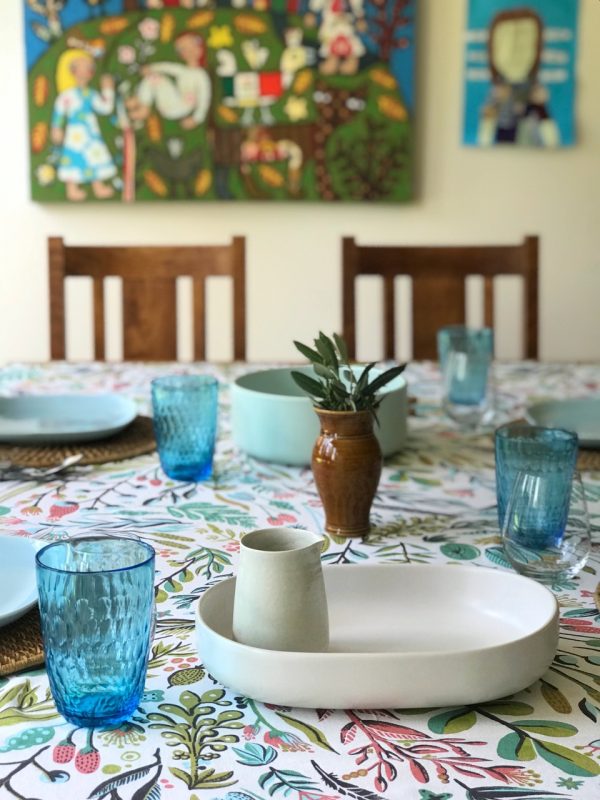 Adults Menu 
Nibbles Platter – I generally include a couple of dips, cheeses, quince paste, olives, seasonal fruit, nuts, a variety of crackers and serve with a cocktail or a nice bottle of bubbles;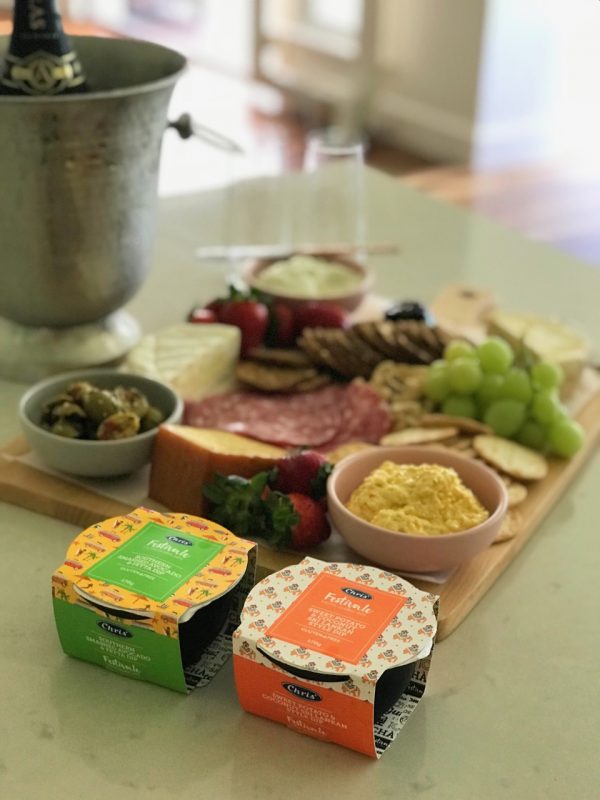 The Main Game – T-Bone steaks with chimichurri sauce (I followed a 28 with Sam Wood recipe but this recipe is very similar) served with Apple and Sesame Slaw (I made the version from the January/February 2018 Donna Hay magazine but here are some similar versions); and Fossie's Charred Corn and Potato Salad by Melbourne chef Matt Wilkinson. I loved the zingy flavours of the chimichurri sauce with the smokey heat of the potato salad and the crunchy freshness of the slaw. It was a delicious combo.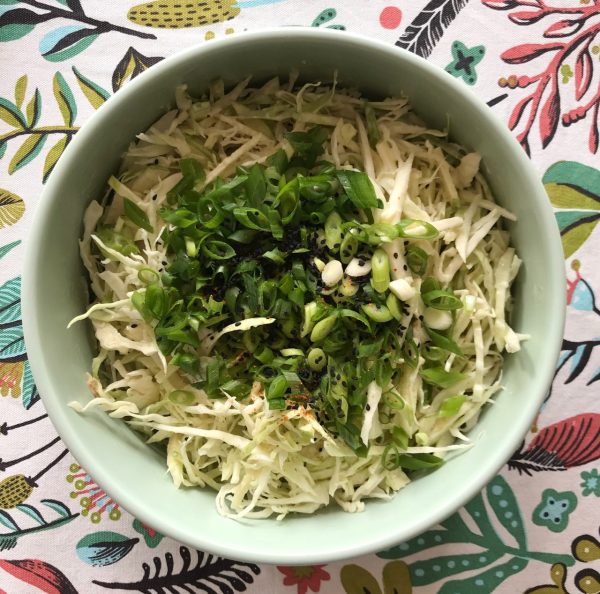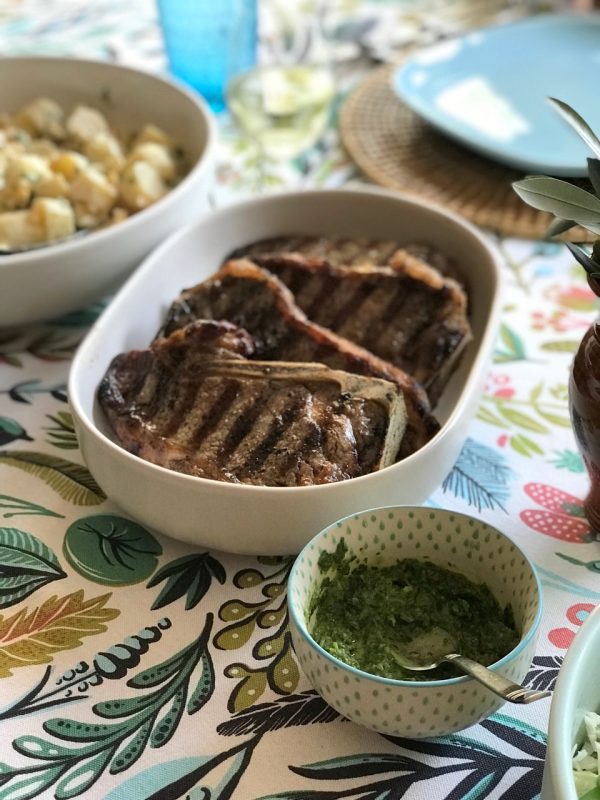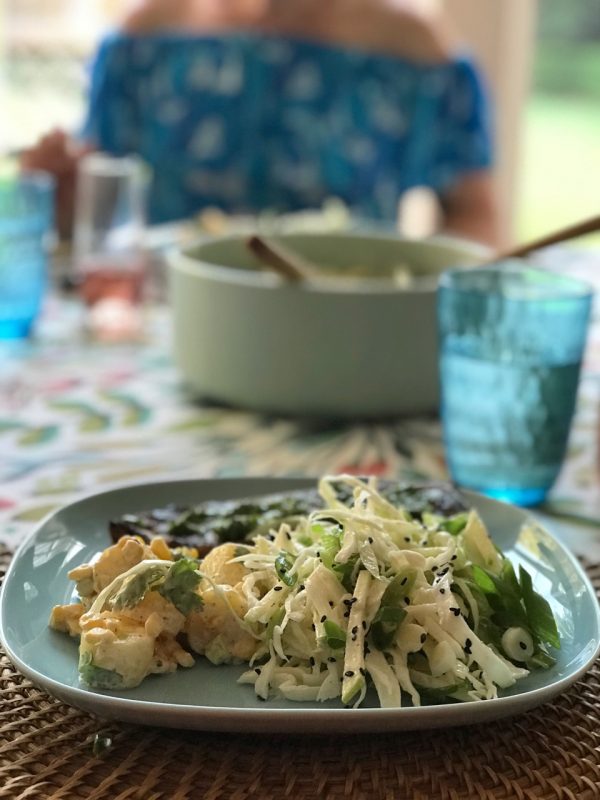 Dessert – Red fruit salad with mint syrup and a chocolate platter including salted dark chocolate; chocolate coated licorice and Lindt balls. I've been making this delicious fruit salad for years and it's deliciously refreshing on a hot night. This time I added some blueberries, blackberries and red grapes.
Kids Menu
For dinner – homemade burgers in dinner rolls, snags in bread, BBQ-ed corn on the cob and 'stick salad' – cut up cherry tomatoes, carrots, cucumber and capsicum for a DIY salad;
Fruit Platter & Old School Sundaes – vanilla ice cream served with Ice Magic, Salted Caramel sauce and Hundreds and Thousands.
Other Family Friendly BBQ Ideas
Grill lamb strips or chicken for homemade souvlakis;
Do an American style burger night – serve with fries/salad – or, for a modern take, make your own sliders;
Our kids will eat anything on a stick – skewers, koftas and shashlicks all go down a treat around here;
Marinated lamb shoulder or a seasoned butterflied chicken are great options and can be budget friendly too. Add some gourmet snags or regular beef snags to feed a crowd. If people offer, ask guests to bring a salad.
For dessert, homemade or store bought sorbets and granitas can be made/purchased ahead and are great for hot nights and an alternative to ice cream. I also can't say no to a pavlova too which I always make the day before;
A simple fruit platter with delicious, seasonal fruit is always a winner – add some chocolate as I've done above if you want to cover the dessert "food groups" for the sweet tooths.
Having drinks ready on ice and accessible to guests frees you up and allows your guests to help themselves – ideal when there are lots of guests or kids around too.
Styling notes: Blue crockery set from IKEA; blue and mint serving bowls from Mint homewares; small bowls from Freedom, pink and cream bowls from Country Road; tablecloth from MOZI; blue glasses from ARRO Home; small jug from Robert Gordon; vase from Bendigo Pottery. 
What's your go to menu for a relaxed BBQ with friends?