So, welcome to Winter!
Are you a fan? Do you love snow, skiing, open fires, being cosy, closed footwear and avoiding sunburn?
I must confess that Winter is not my favourite season.
In fact, until my internal thermostat went AWOL following my first pregnancy, I used to dread it. Now, that I don't feel the cold so much (bonus) and have ducted heating (thankfully, as I haven't always), I can find the good in it.
For me, besides winter fashion of course, my favourite things about Winter revolve around food and being at home.
So, now that June has officially ticked over, I am officially embracing Winter. Here are a few things I've been doing this week to get into the Winter mindset:
A Cushion Shooj: This week, I did a little cushion shooj as part of my low key winter-ifying of the house. My house colour palette sits firmly at the spring/summer end of the spectrum. Bright and fun it may be, cosy and wintery it is not.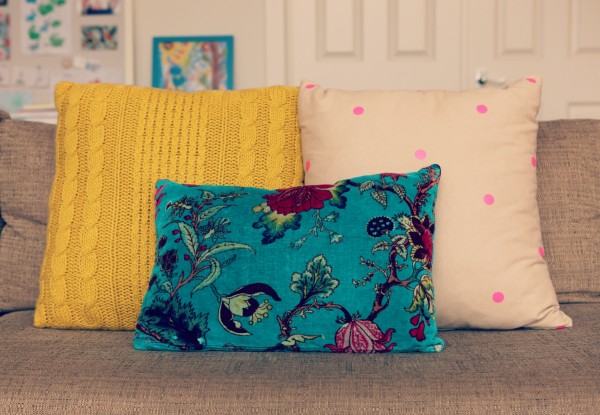 To add some cosiness, I moved some cushions from our bedroom into the lounge room and took out a few striped IKEA summery ones out of circulation. They'll be washed and packed away for a few months.
I then added a couple of new block colour knit style cushions from Adairs (below – they were 30% off – you can shop them here), which are in keeping with my general colour scheme and complement my existing cushions.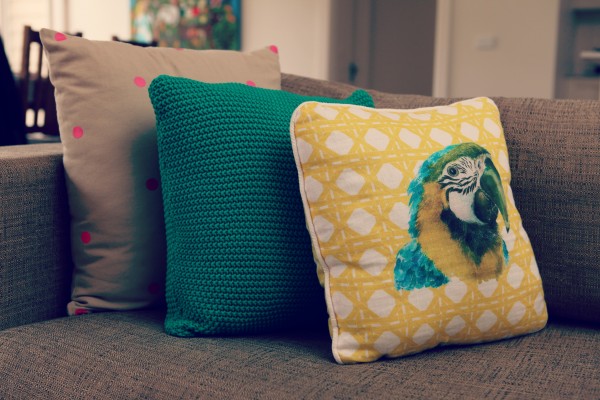 Finally, I added a recycled check blanket cushion picked up at the Bangalow market and a recent purchase from Freedom (the yellow knit cushion featured in the collage below).  I've managed to create a variety of texture – linen, knit, velvet and cotton – and a good mix of prints, styles and shapes too. All of which are machine washable and should hopefully withstand our kids! Now can someone pour me a glass of red wine and pop on a roast?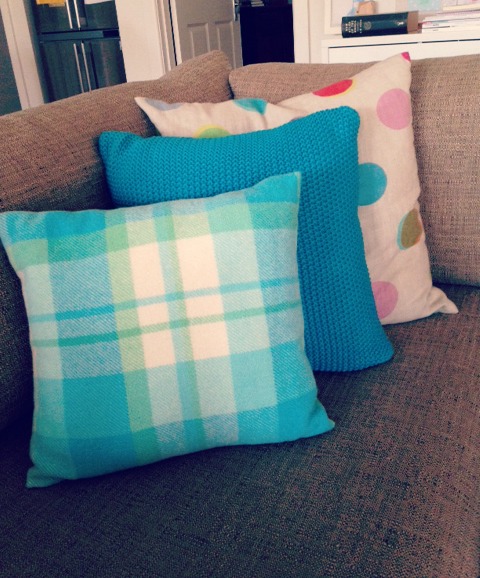 Hello Slow Cooker/Cooking This week I've been flicking through recipe books and becoming re-acquainted with my favourite winter recipes. I love cooking my favourite soups (such as the Moorish Chicken and Lentil Soup below) and popping the slow cooker on early in the day. I've even defrosted the last sausages (leftover from summer BBQs) and made bangers and mash. I'm loving the heartiness and nourishment from eating winter staples.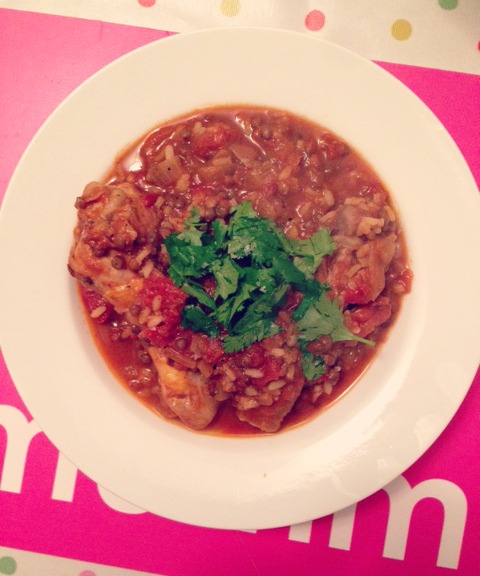 So long summer clothes: It's time to say goodbye to summer clothes and hello tights, boots and layers. If you don't have the wardrobe space for both, say sayonara to the summer numbers and start wearing your winter lovelies or at least incorporate some winter layers if the weather is not co-operating!
Don't stop entertaining (sung to Journey's Don't Stop Believing!): Like many people, I do the bulk of my yearly quota of entertaining during summer. However, winter is a great time to have friends and family over. There's nothing lovelier than popping a roast in the oven and the lovely aroma of it cooking away all afternoon. Add a crumble or a self saucing pudding and everyone's happy. We've had friends over for Christmas in July too which is a fun way to celebrate Christmas without the shenanigans.
If you're looking for ways to winter-ify your place, check out these lovely, snuggly, cosy and warm ways to bring a little winter warmth to your abode: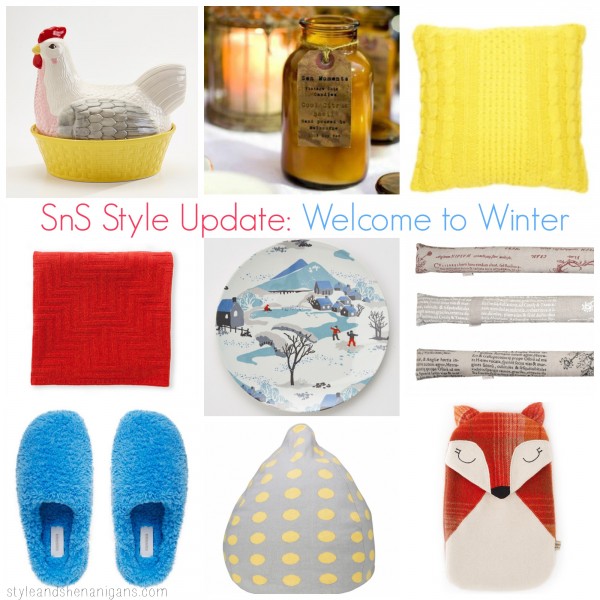 Top Row from Left to Right: Ceramic Chicken Casserole dish, $69.95 from Mozi; Vintage Large Amber Bottle Candle, $39.95 from Down That Little Lane; Quinn Cushion in Citrine, $29.95 (on sale) from Freedom; Middle Row, L – R: Benedict Throw Rug, $99.95 (on sale) from Country Road; Winter Meadows Melamine Plate, $16.95 from Mozi; Draft Stopper, $49.95 from Hard to Find; Bottom Row, L – R: Fluffy Clog Slippers, $19.95 from Sussan; Knitted Grey and Yellow beanbag, $120 from Hard to Find; Bright Fox Hottie Cover by Zippity Doodah, $42 from Down That Little Lane.
What do you love about Winter? How do you stay cosy and warm at your place? What, of the above, would suit your place?