Welcome to the latest edition of A Few of My Favourite Things here at Shenanigans HQ.
Well, it's been a while since I last wrote one of these posts but I can sum up my favourite things have been in the meantime – pretty much everything about Bali which I covered in detail in this post.
I've been back a week now though and I'm slowly, verrrry slowly, getting back into the swing of things.
It's been a bit cray cray though – there's been the usual post holiday laundry/groceries/domestic admin flurry – as well as the continuation of my boys' birthday festival – three in three weeks – as well as school holidays in the mix. We've had busy days and slow days; caught up with friends and family and thrown a disco party for Mr 6. Yesterday I even went bowling as part of Mr 11's birthday celebrations – so fun!
In amongst all the usual – and extra – shenanigans, there have been a few things that caught my fancy this week …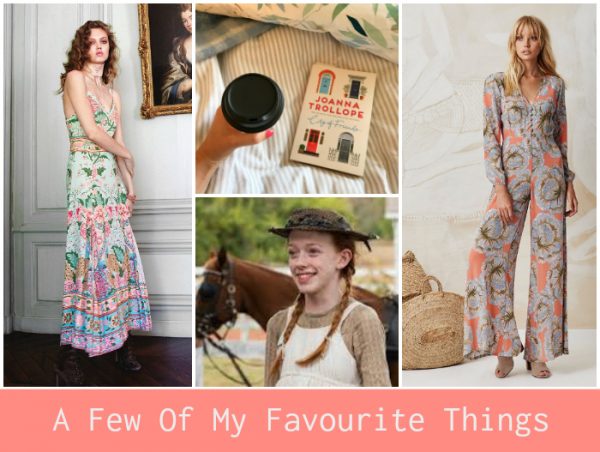 1. Coffee
We had some decent coffee while we were away, but nothing, NOTHING, compares to the comforting and superior aroma of your favourite brew from your favourite barista.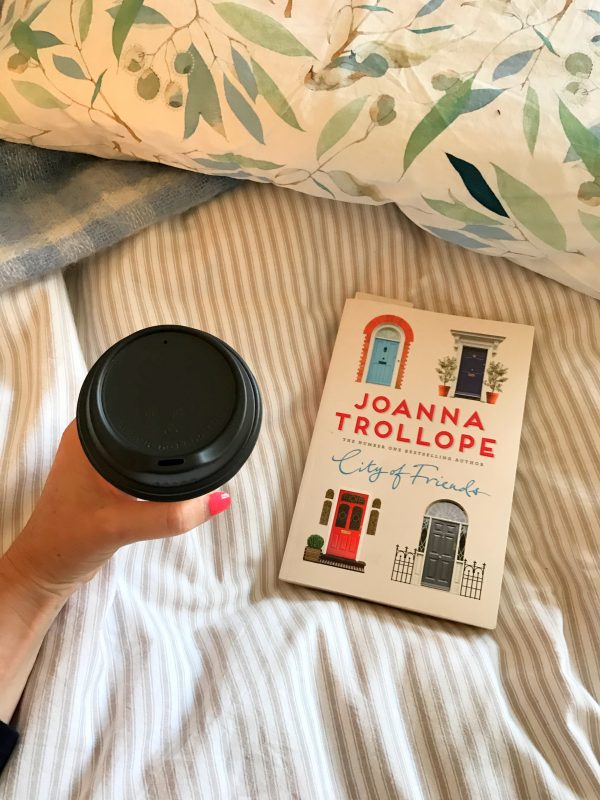 As I've told Mr SnS often, one of favourite things on the holidays is that fabulous moment when he hands me a hot takeaway coffee, while I'm sitting in bed, book or iPhone in hand, slowly easing into the day ahead.
DAY MADE.
2. New Winter Collections from Mister Zimi  & Spell Designs
You've got to love it when two of your fave Aussie labels release collections in the middle of Winter. Normally, it can be a pretty lean time on the fashion front between now and the end of August when all the Spring ranges are released.
Last week, Mister Zimi released their latest collection – Island House – full of new, beautiful prints and a couple of new styles across clothing and swimwear.
I love it all and, despite Melbourne's weather not really being conducive to wearing any of these anytime soon, here are some of my picks …
How stunning is this new print? I'd love an extra 5 inches on the hem but still …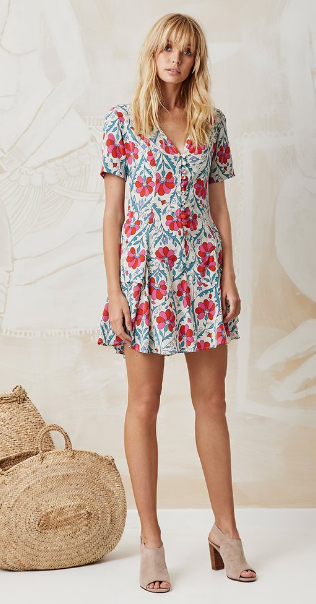 ABOVE: Suzani Ava Dress, $160
This pretty peach oversized floral really caught my eye too and comes in a cami, skirt and swimwear too. I just love this print!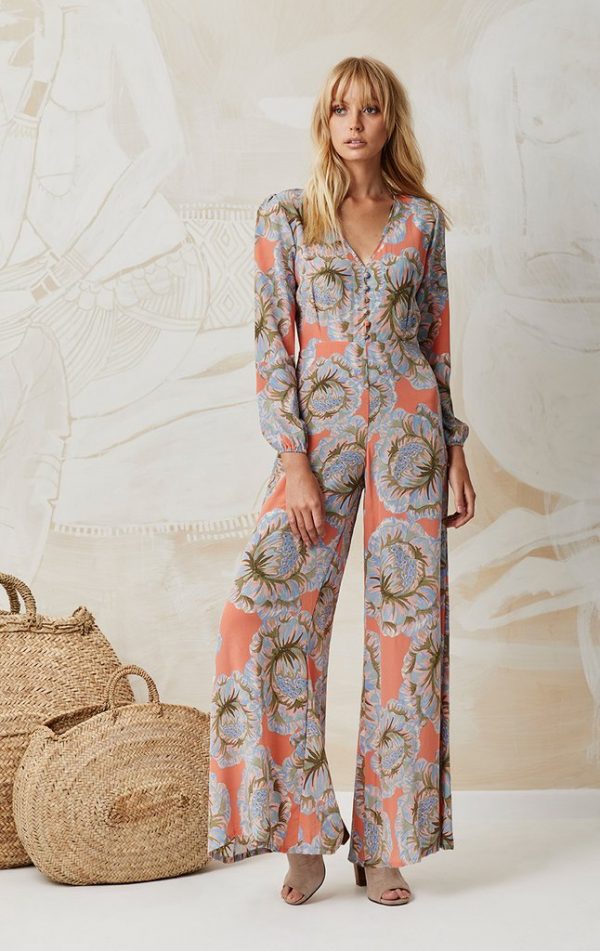 ABOVE, Dahlia Indiana Jumpsuit, $180
Another fave, Byron Bay label Spell & The Gypsy Collective has also just launched their new Lotus range too and it's absolutely stunning. It's a boho dream, full of drapy maxi dresses, skirts and blouses with lace detailing, side splits and beautiful prints. Get me a ticket to Byron pronto!
Here's one of my faves …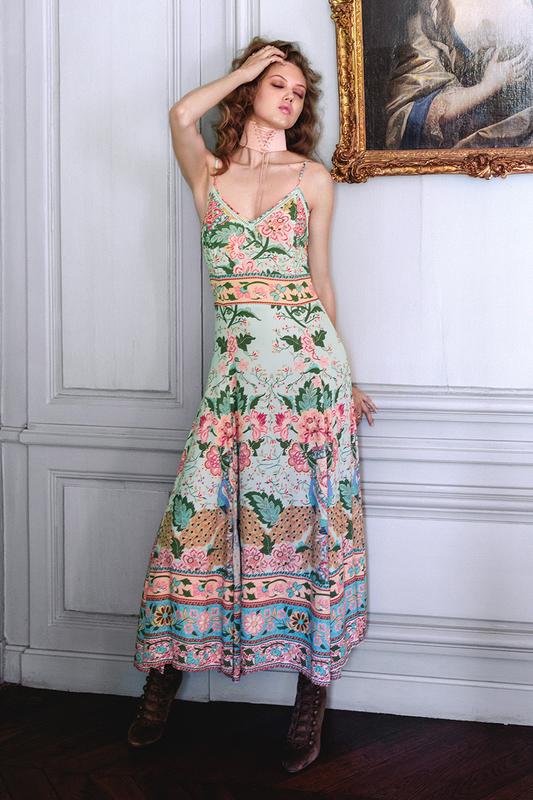 ABOVE, Lotus Strappy Dress, $279 (available in two other prints).
If you live in the northern states, this would possibly be wearable now with a denim jacket and boots.
I'm also loving this cooler weather maxi … the Etienne Maxi, $299. Love Heart Eyes.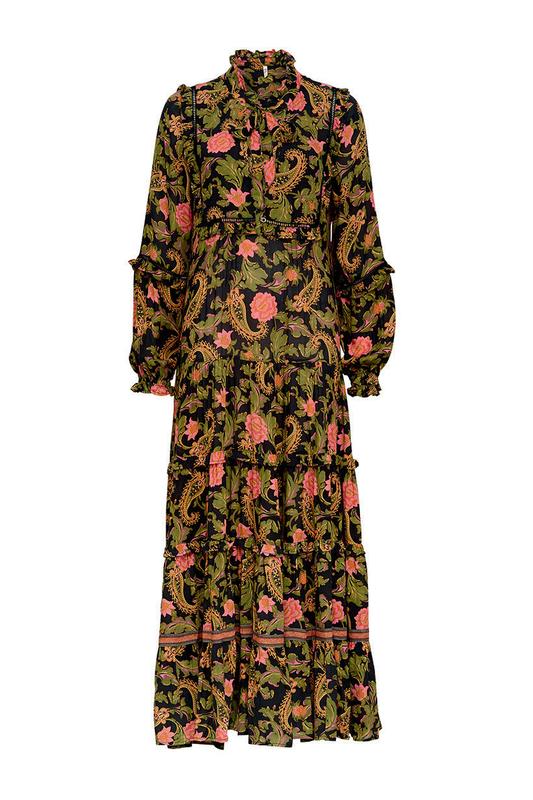 If you're wondering about sizing, I usually take a Large at Spell Designs – they're on the neat side through the bust and torso – and I'm between a 12-14 at Mister Zimi, depending on the cut and style.
3. Anne with an E
As I mentioned earlier this week, I've been looking for a new TV series before GoT and SUITS return with new seasons.
I watched the first episode of the new Netflix series Anne with an E (based on the beloved children's book series Anne of Green Gables) on Wednesday and I am totally and utterly hooked. I adored the earlier TV series version with Megan Follows – it was seriously one of the highlights of my early adolescence – so I was a little sceptical before I began.
But wow – WOW – this is a completely different – and a much more realistic – version of Anne, which does not shy away one iota from the harsh life Anne faced before she arrived on Prince Edward Island. Put bluntly, she escaped an abusive childhood and from what I've seen so far in the first three episodes, despite her wonderful, verbose ways and extraordinary imagination, Anne has PTSD – like symptoms.
It's not going to be appropriate for everyone but I am watching this with my boys too – I figure if my older boys have watched/ read all the Harry Potters – another orphan who was nearly murdered by Voldermort,  the Star Wars movies and read the young readers' edition of Lion, they can cope with this – so far anyway. They loved the scene when Anne gives Rachel Lynd a serve in particular.
There are also some echoes of the book Wonder in the treatment of Anne by her peers – powerful scenes involving bullying, snobbery, the salvation and importance of friendship and the loneliness and isolation Anne experiences. It's been a tear jerker for me too – I haven't cried so much watching a movie in a long time. Oh and the young actress playing Anne is absolutely extraordinary.
That said, there is a lot that is going over their heads and I've been warned it gets darker with a plot line that's not in the earlier series or the book, so I'm waiting for that and will make a call if they'll continue to watch. I might even watch a few episodes ahead to see what's next. As for now though, I'm thrilled my boys are experiencing Anne for the first time. Life goals right there.
More details here.
This post contains some affiliate links. You don't pay any extra and I earn a small commission. Read more in my Disclosure Policy here.
So over to you, what have you been loving lately? Any Anne fans out there?