Welcome to the first edition of A Few of My Favourite Things for 2017!
It's good to be back and talking about all the fab things ringing my bell lately. I do love summer holidays – they are a lot easier to manage now the kids are older too – and there's been lots to love lately, so much so that this is a bumper edition!
I hope you're enjoying and discovering new things lately too – I'd love to hear about them in the comments below.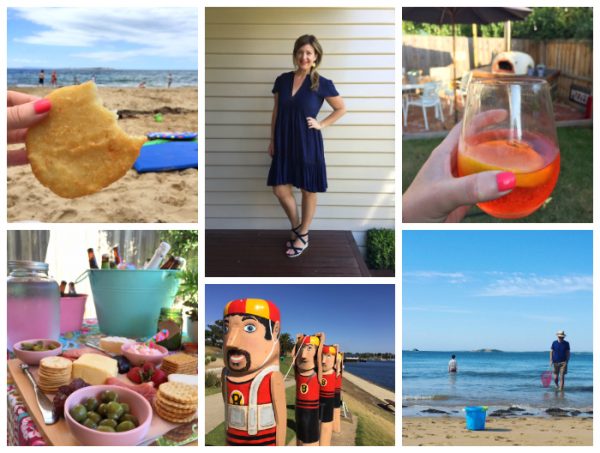 1. New Year's Everything
A few years ago, I decided that I would embrace all things New Year.
I'd start regularly hosting a NYE do, I'd make changes, set goals, try new things and above all, really celebrate the arrival of another year on this wonderful and weird planet.
So each year, Mr SnS and I like to round up some kindred spirits and see the New Year in together.
Here are some pics from this year's NYE BBQ, which we celebrated with three families – 11 kids and 8 adults in total. I'm so glad it was a mild night here in Melbs and we could hang outside for much of it.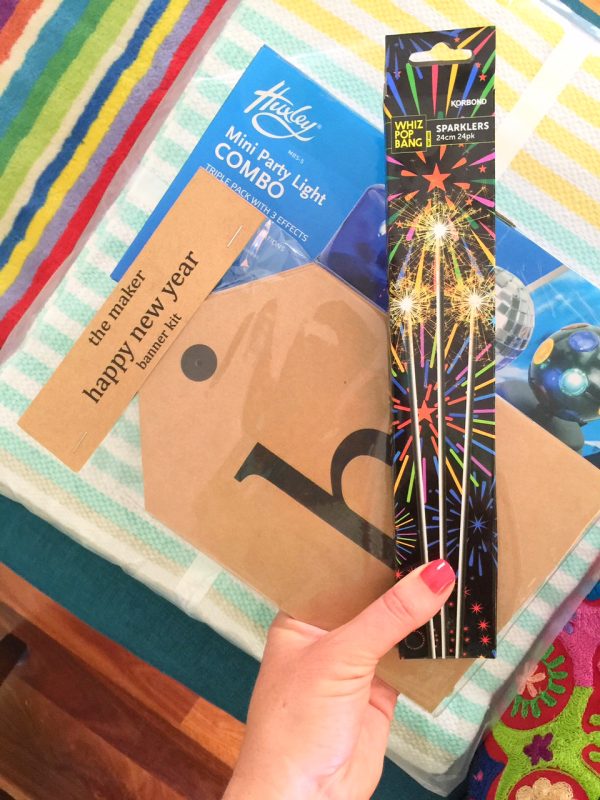 I picked up this banner kit, above, from The Maker in Hobart back in August, then I added some fairy lights from Bunnings, sparklers from the supermarket and a disco ball set from Aldi to up the festive vibes. The disco balls were a hit!
I also re-purposed some of the metal tubs I bought from Freedom a few months ago for Ladies Race Day and then found this awesome drink dispenser from Target for the princely sum of $10 – I decided to buy two at that price – one for the adults and one for the kids (I can't find them online but do check in store – my local store had several).  A grazing platter, pictured below, and a jug of Pimms rounding out the appetizers.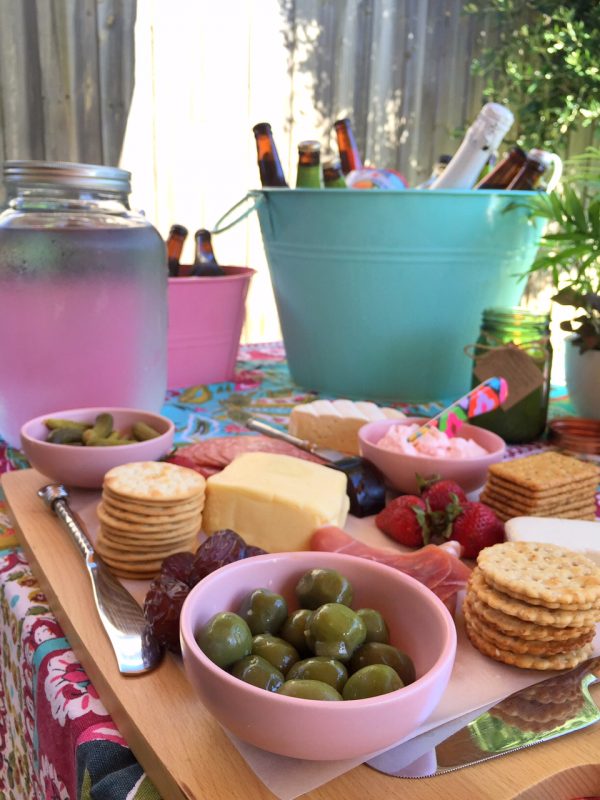 The kids were all awesome and played cricket for ages, before settling on the trampoline to eat their dinner.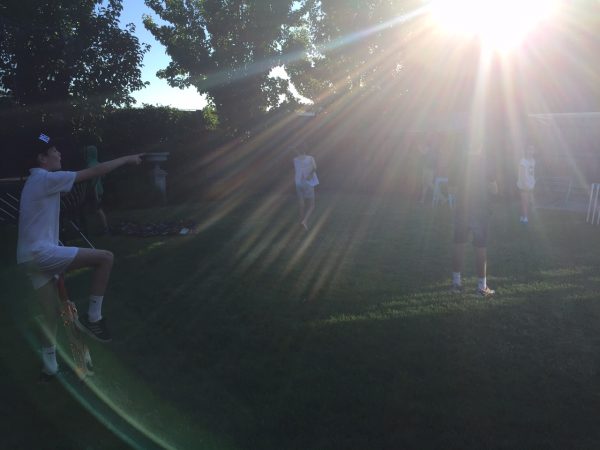 All in all, it was a very fun NYE and I'm already looking forward to NYE 2017!
2. Aperol Spritz
I have my lovely G-Town pals Colour Me Anna and The Baker to thank for introducing me to The Beverage of the Summer: The Aperol Spritz.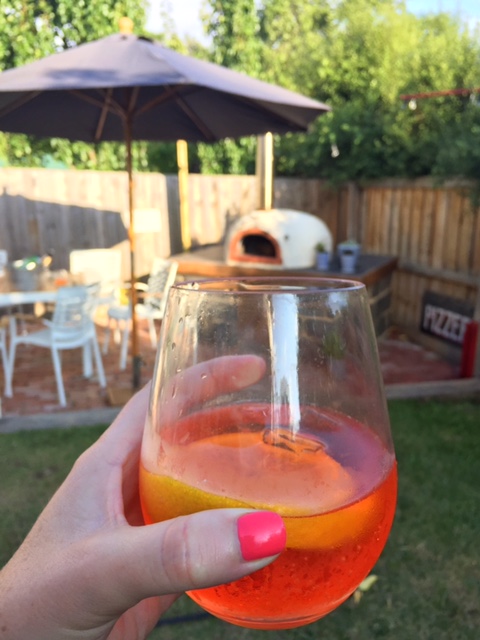 Since our very happy introduction, I've had them in more locations than I care to count and have been mastering the DIY at home.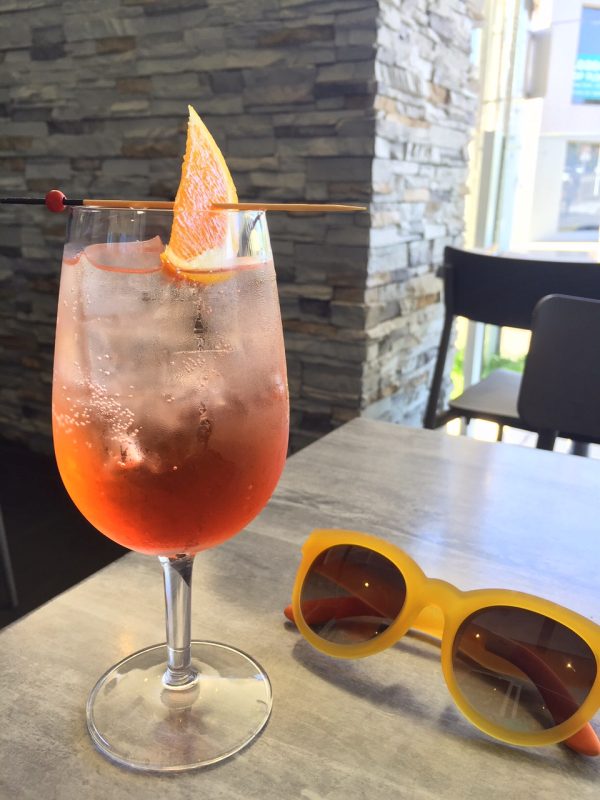 This very easy drinking aperitif has a lovely citrus tang without the bitterness of Campari. To make one, the recipe I googled said to use 3 parts Prosecco; 2 parts Aperol and 1 part or a dash of soda. Throw in some ice blocks and a thin slice of orange and Hello Summer. *clink*
3. The Beach, The Pool & The Bay
Despite the very high levels of administration involved in preparing for a trip to any form of water for a family of 5, we've managed some great trips to the bay and coast this summer.
From G-Town, below, through to the seaside village of Point Lonsdale, a long day spent at our local pool, the bay at Williamstown after lunch at The Hellenic Hotel, busy but beautiful Safety Beach on the Mornington Peninsula and now this week, Phillip Island, we've managed to spend some lovely days by the water.
Despite the tedium of applying sunscreen en masse, packing food and All The Sand, it really has been good for my soul.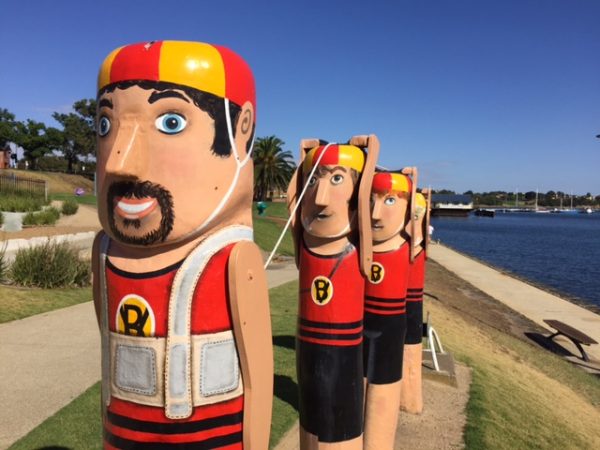 G-Town (aka Geelong), above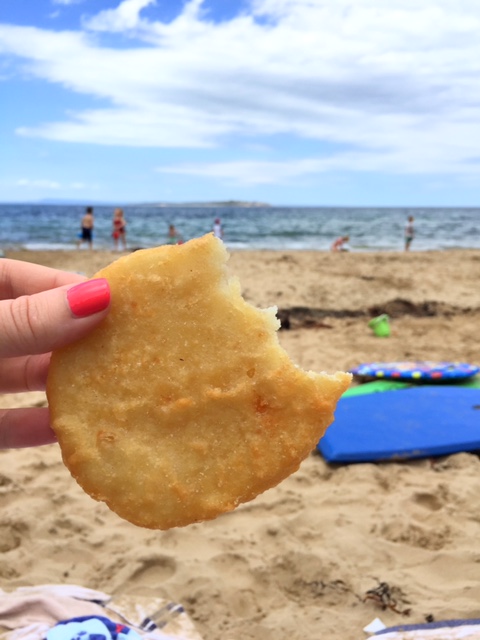 Point Lonsdale, above with it's superior potato cakes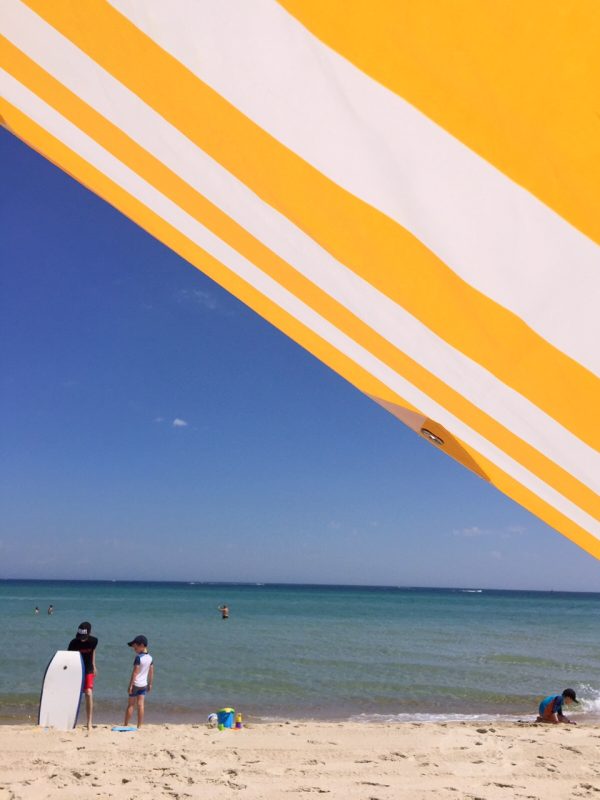 Safety Beach, above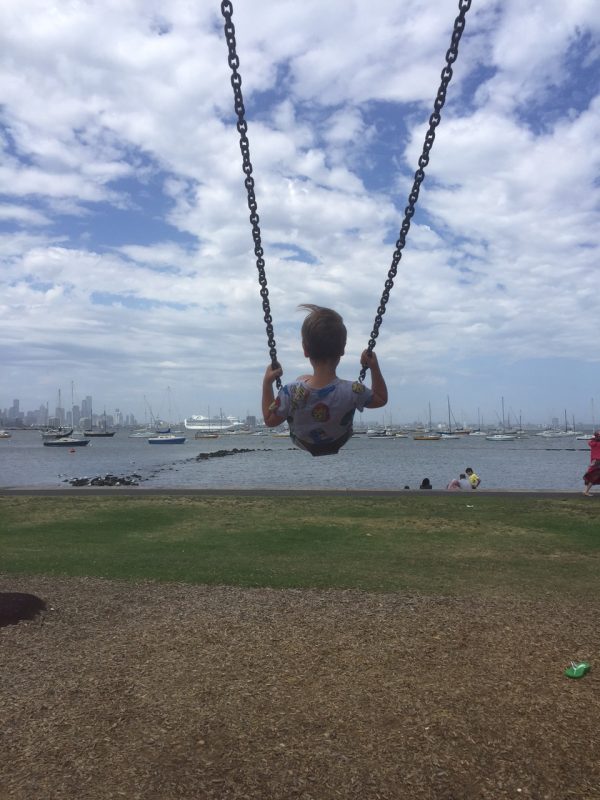 Williamstown, above, after the cool change hit Melbs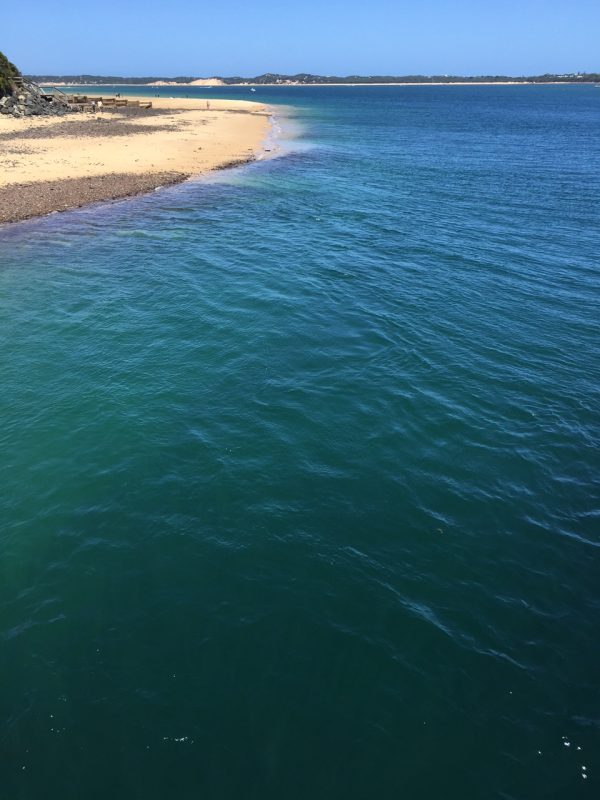 San Remo, above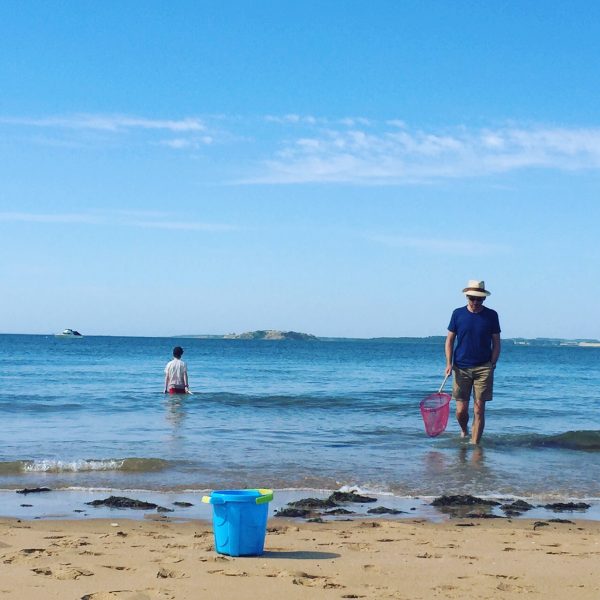 Silverleaves, Phillip Island, above
4. Navy Frockery
I'm about to place a self imposed embargo on buying any more navy dresses. I'm glad this one was bought before I did! It's the Poet Dress in Navy from Bohemian Traders and it's a great all round frock for mild summer soirees – I wore mine on NYE, below.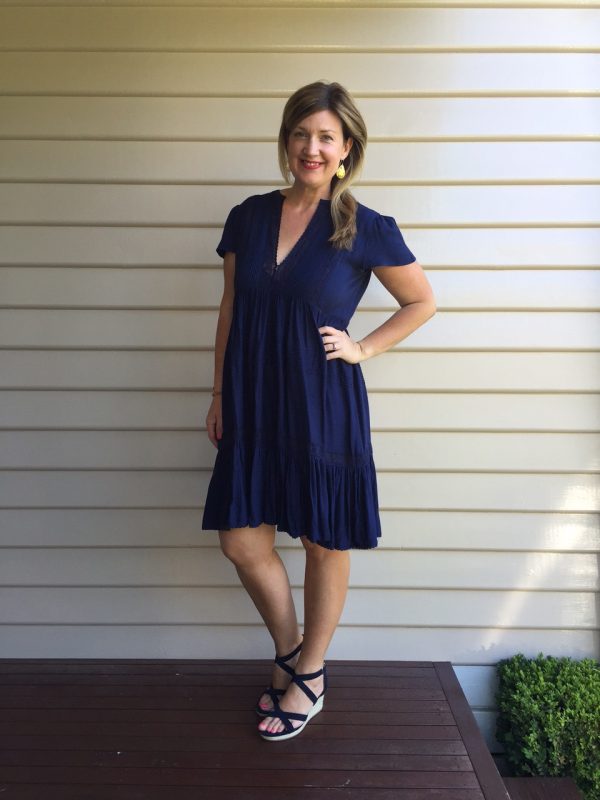 Poet Dress in Navy from Bohemian Traders
I also bought this mighty fine number from Decjuba (not online anymore sadly but it's worth checking in store) which marries two of my favourite summer trends – navy and OTS.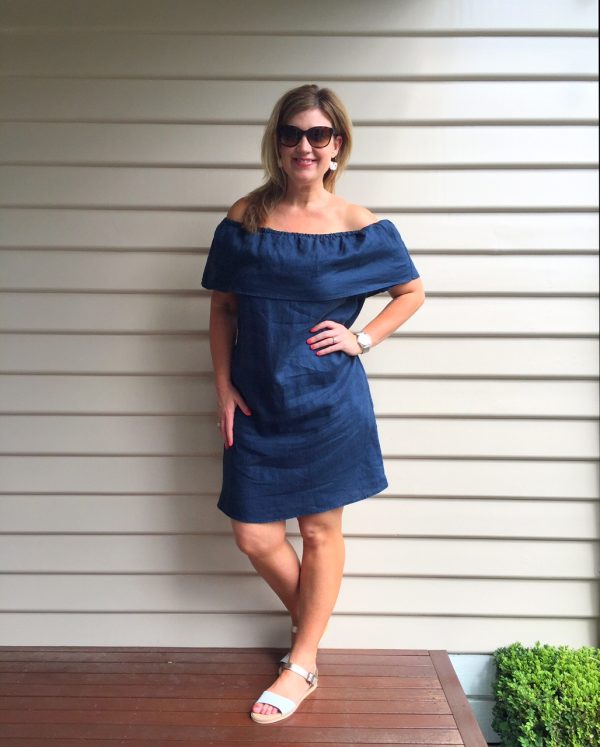 5. Holiday reading
I absolutely love having the time to read every day on holidays – on the beach, in the arvo while the kids watch a DVD, at the pool or at night, when we're away and there's nothing but cricket on TV!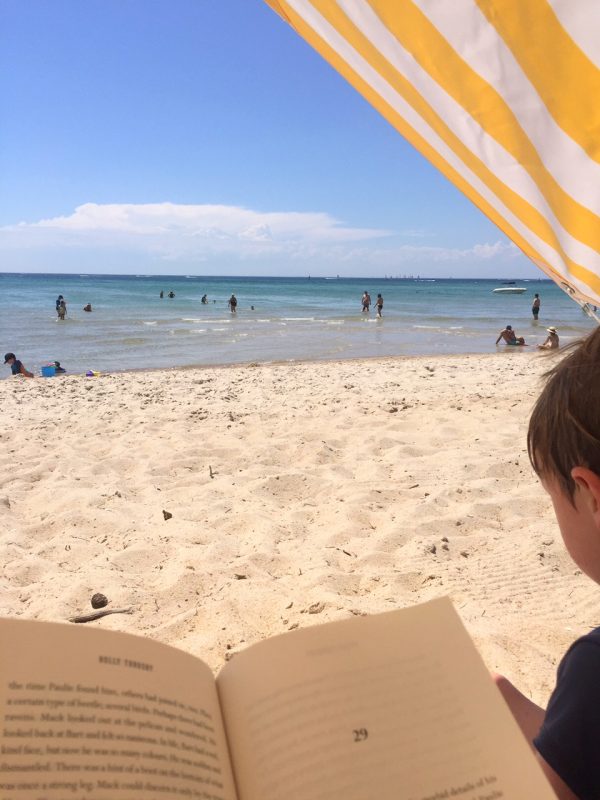 I've already knocked over 8 books and there are plenty more in my reading pile and loaded on my Kindle.
If you'd like to catch up with my holiday reading, you can check out my latest reviews here.
This post contains some affiliate links. You don't pay any extra and I earn a small commission. Read more in my Disclosure Policy here.
So over to you – what have you been loving of late? What's been your favourite thing?