Well hello and happy Friyay to you!
I hope it's been a good week in your neck o' the woods.
Around these parts, there's been plenty going on amongst the usual shenanigans.
Term 2 always seems to be the busiest time of year on the school front. Is that how it's shaping up for you?
In the last little while we've had school cross country, school fete preps and then there's all the Naplan testing next week too. I have boys in Grades 3 and 5 so it's a big week for them next week. They're not overly fussed about it but it's another thing. Life sure is busy for our little people. And the big people who care for them.
In amongst all the busy-ness business, there's been plenty of awesome, so boil the kettle, take a seat and let me fill you in.
1. New Season Knitwear
I'm currently obsessed with knitwear. I've been trying on loads of different styles across a range of retailers – all in the name of research of course!
As I mentioned in this post, I'm a big fan of the Glassons' merino range and have been in store recently to check it out. In addition to the styles online (which you can check out here), the old school favourite scoop neck, pictured below, is in store now too. I hope it makes it to the online store soon and more colours follow.
My local store had this style in three colours: navy, khaki and black. I wear a size 12 in these styles.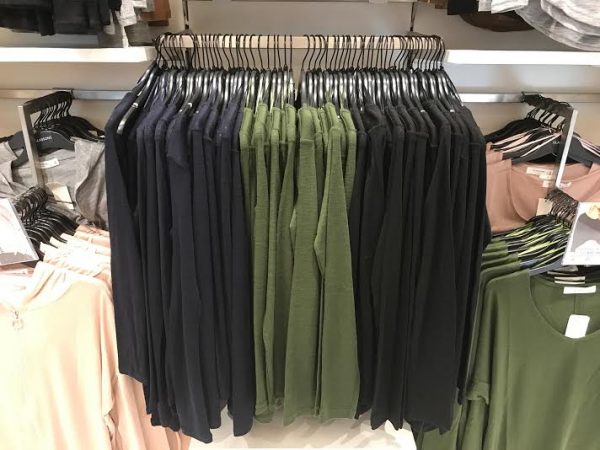 In this picture below, I'm wearing the new season crew neck in grey …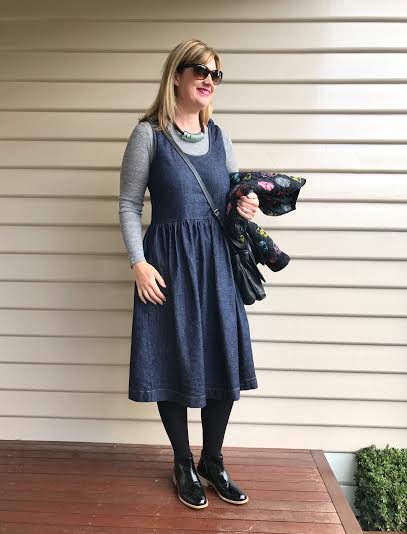 I'm also loving the Curved Hem Longline Pullover from Sussan which have been reduced by twenty bucks to $59.95. They're made from a cotton/viscose blend so they are perfect for this time of year and milder Winter climates. Size wise, I wear a Medium.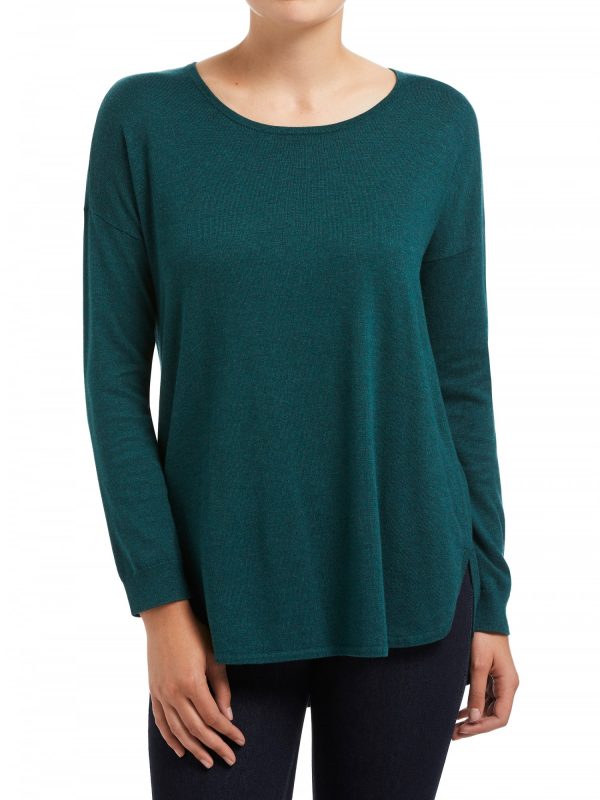 These are such a great every day knit to wear with jeans and a scarf and there are a great range of colours – 12 in fact – to choose from. I bought a couple of these a couple of weeks ago and went back again this week for more.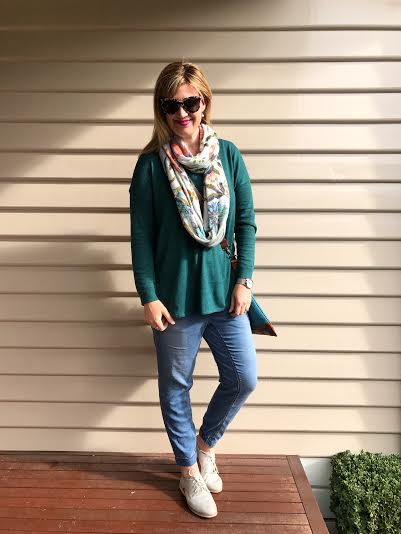 I'm also loving the pretty Victoriana knit from Portmans, $69.95, pictured below. This pretty 100% merino wool knit has a puff sleeve – Anne of Green Gables would approve – and looks the biz tucked in to a pencil, pleated or leather skirt or printed pants.  It comes in this lovely light pink and also in versatile black. I wear a Medium in this style for a more fitted look.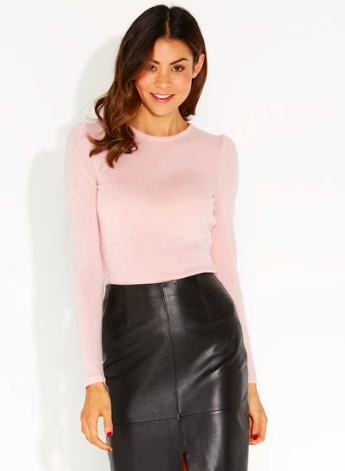 2. AFL
It's hard to escape the footy when you live in Victoria – not that I'd want to. It's a big part of my family too.
My Mum is a 100% die hard, one eyed Essendon supporter and rarely misses a game. She has an encyclopaedic knowledge of all things footy and loves a natter with the players, coaches and anyone else who loves to talk footy. I've never met anyone who loves footy more than my Mum.
I'm not quite on that level but I do love going to watch the Bombers play too and was very happy to see them play last weekend against the Dees.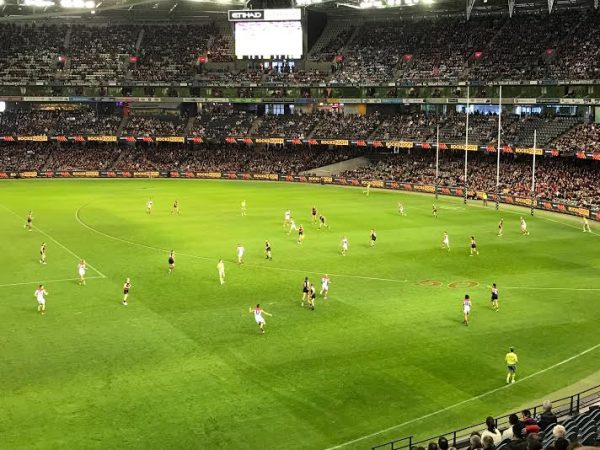 We missed our opportunities in the second quarter unfortunately but until then, it was a competitive match, albeit not a high scoring one.
I hope to go again soon – hopefully we'll win next time!
3. Autumn blooms
I tend to think of Spring when it comes to flowers but I love how our camellias flower at this time of year. Everything else is dying off but these glorious pops of colours just keep coming.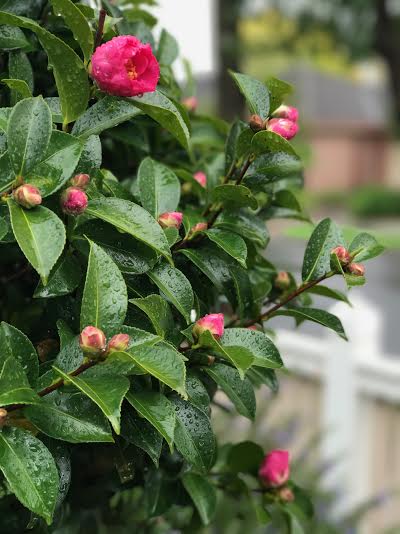 4. The Killing
We watched all of Season 4 of The Killing this week and on Wednesday night we watched the final episode – ever actually, as there are only 4 seasons in this gritty Seattle based crime series. I'll write more in my next Books, Flicks and TV Series review post, but let me just say here that Detectives Linden and Holder were definitely two of my favourite things this week. Hashtag Bereft. Hashtag Holder.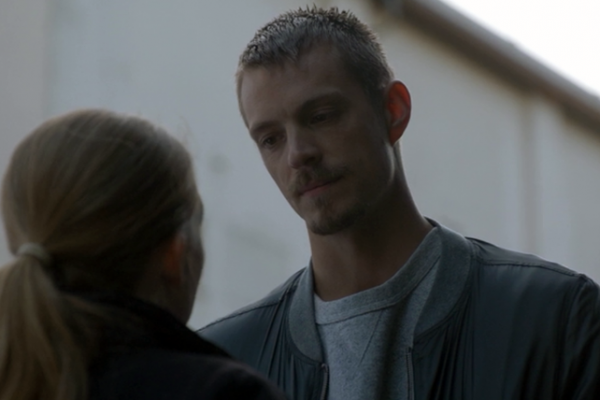 This post contains some affiliate links. You don't pay any extra and I earn a small commission. Read more in my Disclosure Policy here.
So over to you … what have been your favourite things this week? Are you a Bombers fan too? Found some great knitwear we need to know about?