Happy Friyay folks and welcome to this week's edition of A Few of My Favourite Things.
There's been a lot to love about this week – not just our cracker of a long weekend celebrating the Festival of 15 with Mr SnS in Bondi (more about that here), but so many other lovely things including new season launches from some of my favourite Australian brands.
Meanwhile, on the home front, we're midway through Term 1, with Easter on the horizon. It's also my favourite time of year weather wise. Aren't those fresh mornings and glorious Autumn days something? Melbourne can certainly be a bit hit and miss in the weather department but we sure know all about Autumn.
So what's ringing my bell this week? I'm glad you asked …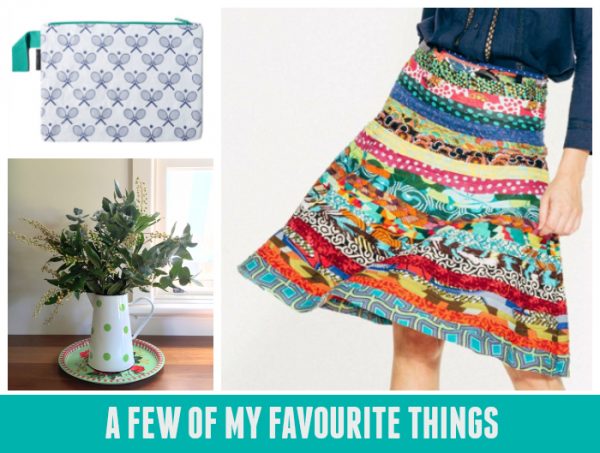 As many of you know, I'm a big fan of Project Ten's range of shopping totes, oversized bags, pouches and insulated carry bags.
Not only are they right on the money from a design and price point perspective, they are super functional and make fab gifts.

Earlier this week, Project Ten released their Autumn 17 range with a gorgeous blue/green colour palette, fabulous retro stripes and an awesome tennis racquet print. I'm not surprised this range has been selling like hotcakes – some styles are already sold out.
Meanwhile, I'm trying to work out who I can buy some of this for, as I'm so well stocked already. I'm even considering adult tennis lessons to justify the purchase of this fab tennis print!

If you're wondering about sizes, I use the Oversized Tote for swimming lessons and the beach (we use the co-ordinating pouches are perfect for stowing goggles and in another, things we want to keep dry such as iPhones and books). I use the shopping totes for things like library books, returning things to friends and so on. I use an insulated tote for my shopping each week for cold grocery items.
My picks? The Tennis Pouch, $9.95 and this Retro Stripe Medium Tote, $18.95. Check out the full range here.
I'm also a big fan of Queensland fashion label Boom Shankar – especially their Cleo Skirts.
You may have seen me wearing them from time to time as I may have, ahem, a few. Below I'm wearing the red colourway from  AW16.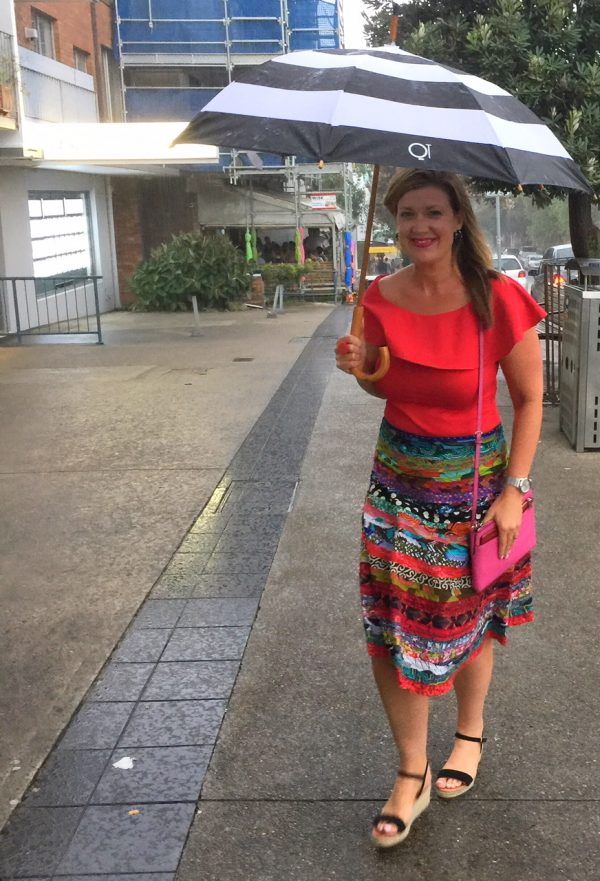 I wear these skirts with tights and boots in the cooler months and with sandals or espadrilles in the summer. With different layers of fabrics, there are always plenty of colours to work with too.
Here's me wearing it last Winter …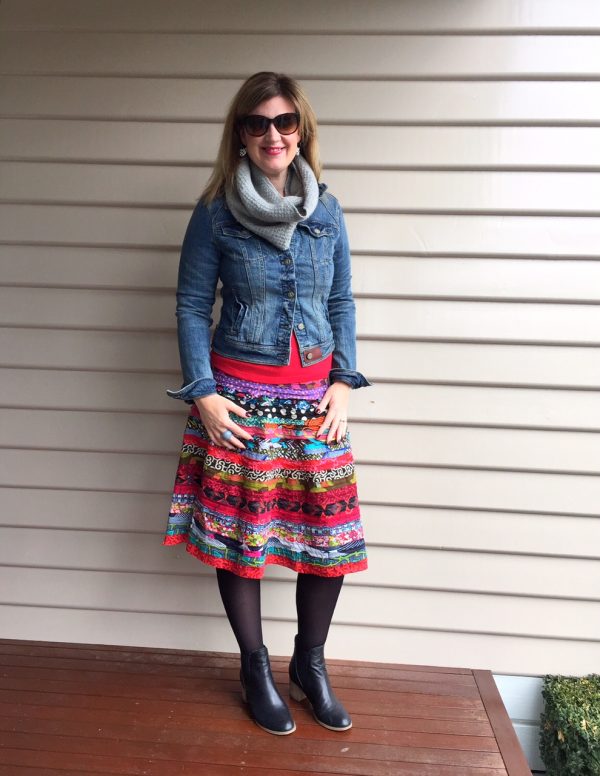 Anyhoo,  this week I was delighted to see that Birdsnest have three new season styles now available online – black, khaki and a new multi, which is pictured below. How gorgeous is this new style? You can check them all out here.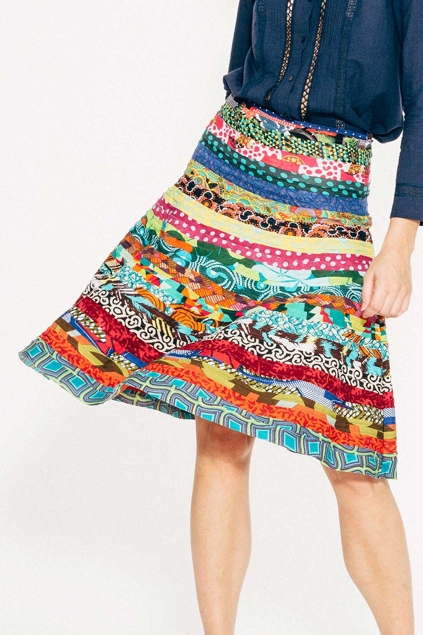 3. Traditional Hot Cross Buns
While I don't love seeing Hot Cross Buns in supermarkets in January – I'm still getting over Christmas – come March, I'm a regular at the bakery where I'm picking up my six pack.
They're great for arvo tea for the kids and I'm often turning up to school these days with them ready to hand out to the boys to counter any hangry shenanigans.
While I actually don't eat them myself (I cannot abide the sultanas and fruit peel – eek), I absolutely love the smell of them, particularly the aroma of a toasted HCB wafting through the house on a cool day.
I have tried non traditional versions, some of which I like too much, so I'm sticking to buying the traditional styles for now.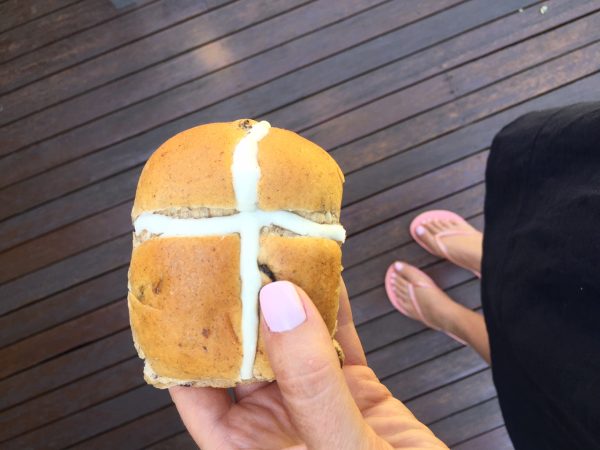 4. Coming Home
While it was wonderful to have last weekend off from our usual responsibilities and routine, there really is nothing like coming home.
We missed the boys of course although I'm not sure they had time to miss us – they had a ball with their grandparents, aunt and uncles and cousins in our absence. I think their staycay was as fun as our mini vacay!
Coming home to your own space, your own pillow and bed really is a wonderful thing indeed. Rarely for us, the weather upon our return has been spectacular too.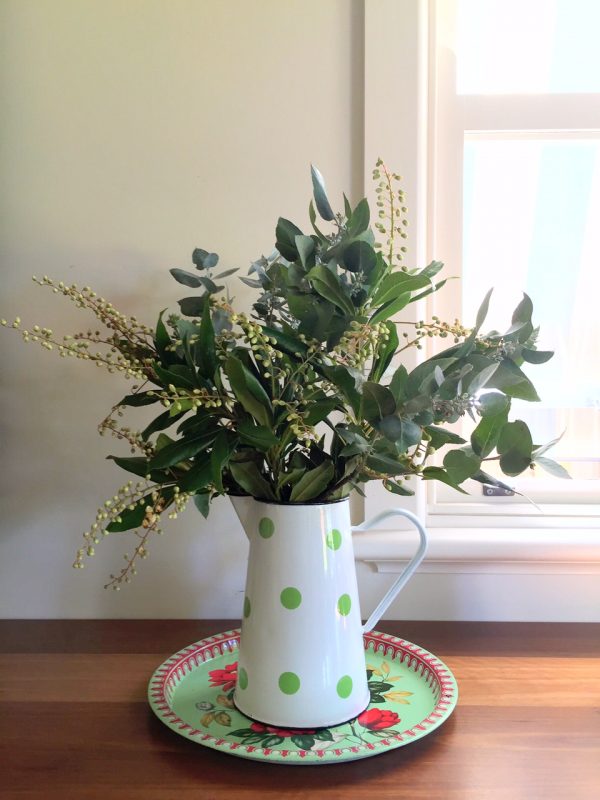 This post contains some affiliate links. You don't pay any extra and I earn a small commission. Read more in my Disclosure Policy here.
So over to you – what's been ringing your bell this week? Anyone excited about all the new AW17 launches too?