Hello and Happy Friyay!
I hope you've had a good week wherever you've been and whatever you've been up to.
I know there's been some extreme crazytown-esque weather happening this week around the country, so here's hoping you've survived that and managed a decent night's sleep in amongst all the shenanigans!
Things have calmed down a bit here this week thankfully and, despite a couple of information nights at school, I think I've been able to have a glimpse of the 2017 version of 'Business As Usual'.
I've also managed to tick off a few boxes and even try some new fun things – more on that below – but as always, I've been keeping an eye out for what's new and fab in fashion this week …
1. TapFit
Just before Christmas, a gorgeous local friend was telling me how she'd started a new biz called TapFitMelbourne – a cardio tap dancing workout, a concept created by four tap dancing sisters in Queensland. I thought it sounded like a fun thing to do so I filed it away in the Things I'd Like to Do in 2017 file.
Fast forward to earlier this week, when I mentioned it to a couple of girlfriends who were up to the challenge. So off we went in our fitness gear to our first ever TapFit class …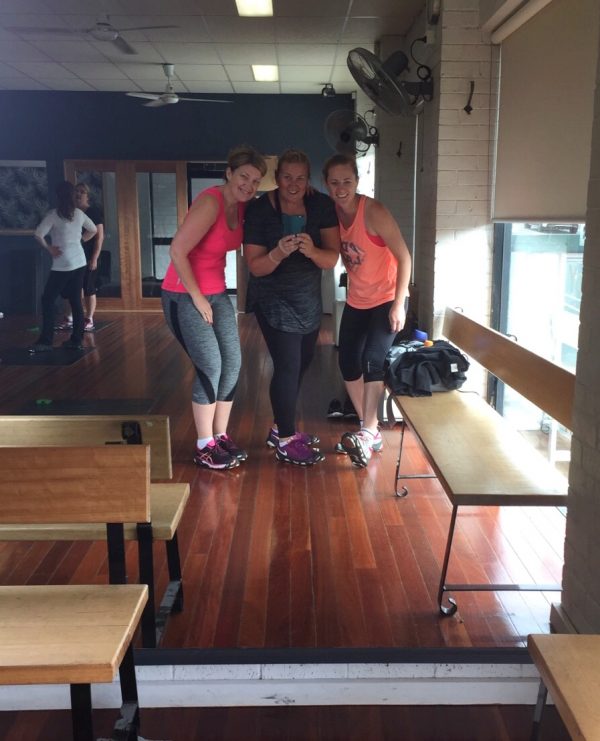 So what was it like?
First and foremost, it was so much fun. Dancing is one of my most favourite things ever, so a workout to fab Broadway tunes with some friends was always going to be Fun Times Central for me.
It was a good workout too – I was sweating and my glutes were sore the next day – that's enough evidence for me that I worked hard enough.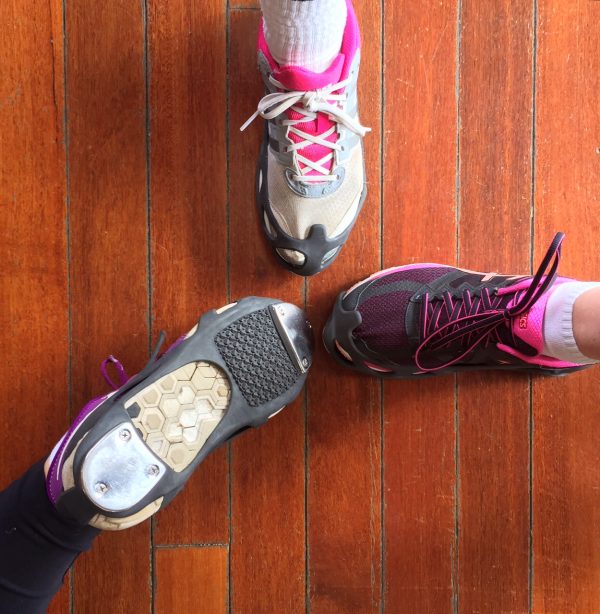 Above – the wrap around 'tap attachments'  that wrap over your runners to make them into tap shoes – how cool is this?
Finally, as someone who exercises because she knows she should – not because she actually enjoys it – having fun while exercising is something of a Holy Grail for me. I really wanted to break up the personal training and 28 by Sam Wood workouts and I think I've found the perfect thing.
For more info about TapFit, head here.
2. More Options in Activewear
Following on from the above, I've been on the look out for more activewear lately.
Since I wrote this post on Where to Shop for Activewear last year, several retailers have introduced Activewear ranges including Seed Heritage (check out their Sport range here) and now, this week, Forever New with their new Active range.
There's a lot to love but these fancy pants caught me eye this week …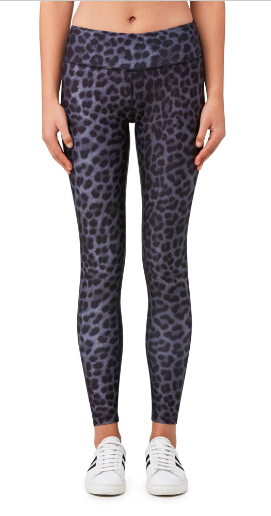 Ocelot Legging, $89.95 from Seed Heritage.
I love that they are fashion forward and not just your standard trackies and singlet.
The Forever New Active range – 'where performance meets beauty'- also boasts not only tops and leggings but everything you need in the accessories department – hats; armbands, bags and drink bottles. Check it out here.
3. Metallic Pleated Skirts
When I'm not wearing active wear, I like to pick out a few great pieces for the coming season.
And as a fashion lover, my favourite time of year is when the new season looks officially drop into store – now for Autumn/Winter and in August for Spring/Summer. Seeing new trends and colours en masse is exciting for someone like me.
As I shopped did my reconnaissance this week, I came across these gorgeous metallic pleated skirts at Portmans. How fab do they look?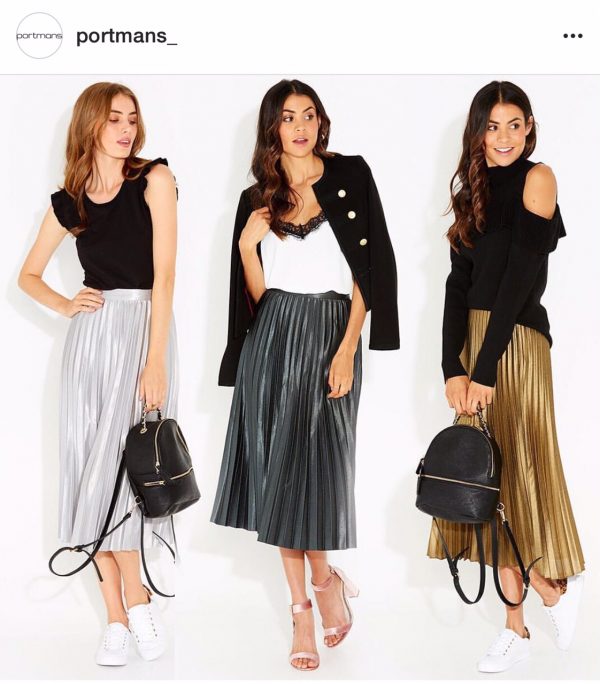 ABOVE, L-R: Liquid Pleated Skirt in silver, emerald and the Metallic Pleated Skirt in gold, all $99.95 from Portmans.
There's also a gorgeous metallic pink version here.
I love this shot as it shows the different ways this skirt can be styled too. I'd add tights and boots and a fine merino knit for a cooler weather look here too.
4. New Season Scarves
We've been having some funny old weather here in Melbs – boiling hot one day and 19 and showers the next. It's just another day at the office around these parts but it does make thinking about autumn/winter fashion that much more tempting.
This week, I've found myself eyeing off new season scarves and this pretty one, with it's pink, blue and gold tones and tassels (big tick) from Sussan particularly caught my attention …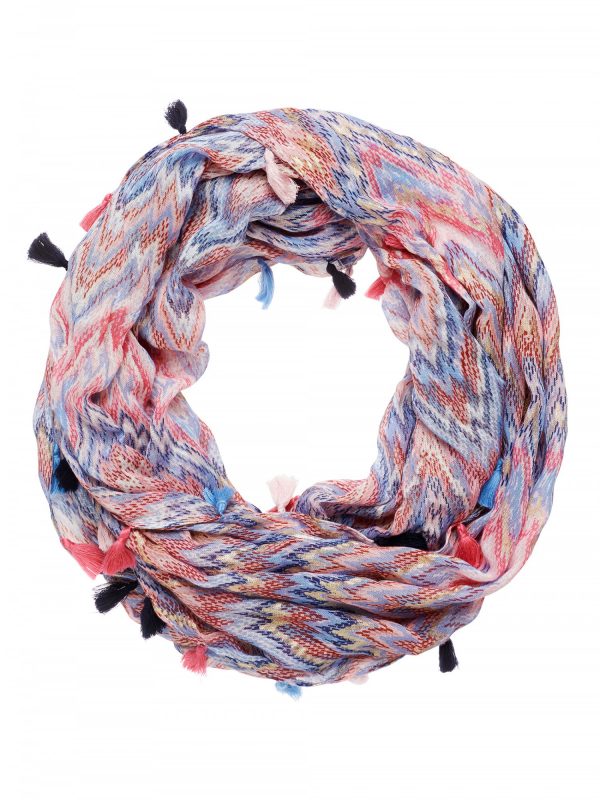 Zig Zag Foil Loop Scarf, $39.95 from Sussan
I'm also rather fancying these new Layered Dot Scarves, $99.95 at Country Road. There's also a grey/silver version.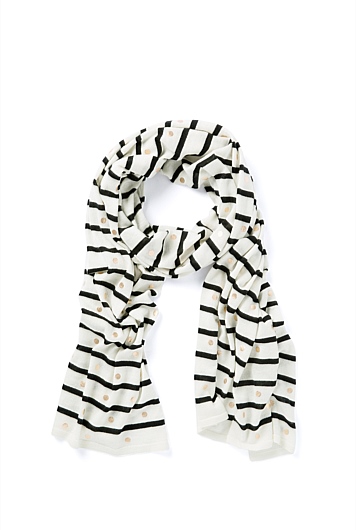 Have you found any fab new season scarves in your travels?
This post contains some affiliate links. You don't pay any extra and I earn a small commission. Read more in my Disclosure Policy here.
So over to you – what have you been enjoying or loving this week? Anyone else tried any form of dancing?