Welcome to this school holiday edition of A Few of My Favourite Things.
I'm currently writing this post while my three boys and their 7 year old cousin play Monopoly in the next room. They've already watched cartoons and put in a solid session of back yard cricket and it's just gone 10.30am. In other words, just the usual school holiday bizzo here at Shenanigans HQ – the unstructured, open ended-ness of holidays on the one hand, and then the busy work from home juggle on the other.
Besides some time at home, we've also had a couple of extended family celebrations plus more footy than you could poke a half time hot dog at.
Slow mornings are always a good thing to balance out all the activity of the term and holiday catch ups, but even when I don't make plans to do anything before 11am – a big change from my desperation to get out of the house early when they were little – it seems I'm always late, trying to madly factor in a coffee slash bakery run en route.
I suspect it's all a sign of things to come in Term 4. With seven family birthdays in November/December (WHAT WERE OUR PARENTS THINKING?), plus the usual end of year and Christmas soirees, and always, ever demanding work and domestic life in the mix, it's bound to be a big end to the year.
That said, there's plenty of great things happening and it was a breeze to come up with my favourite things this week. I'd love to hear yours in the comments below!
1. Daylight Savings
The beginning of daylight savings crept up on me this year, but I'm Oh So Glad to have more sunlight in the evenings which around here usually means a game of cricket, footy or soccer that extends to before and after dinner. It's lovely to be outside late in the day, even it's simply to take down the line dried washing and it's no hardship whatsoever to gaze upon our glorious Ornamental Pear trees too. Mother Nature, you're mighty fine. That little guy in the cricket helmet is all sorts of awesome too.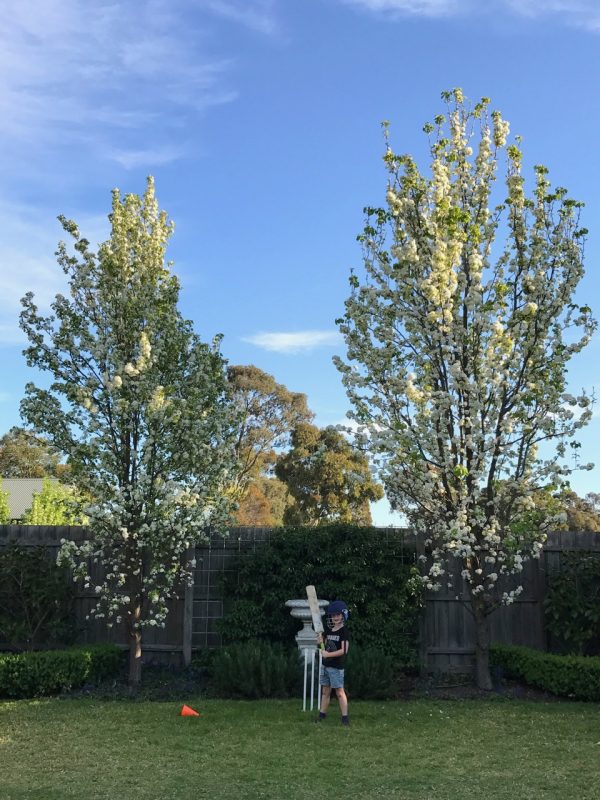 As soon as things settle down when school resumes next week, I'm looking to capitalise on these balmy nights with a walk after dinner, fish and chips in the park on a Friday night and alfresco birthday do's. Bring it on.
2. La Dolce Vita
Like many of you, I've been eagerly awaiting the launch of Mister Zimi's latest range, La Dolce Vita. Not only are the prints in this range as fabulous as you'd expect, but there are loads more styles – many of which are longer for us taller gals – to choose from. I'm rather partial to the new OTS Frankie style, below, the casual beach dress and the relaxed Polly Style, also pictured below.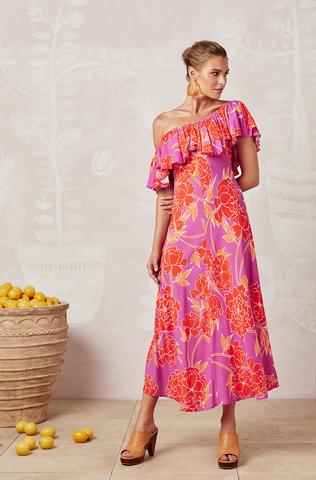 Palma Frankie Dress, $150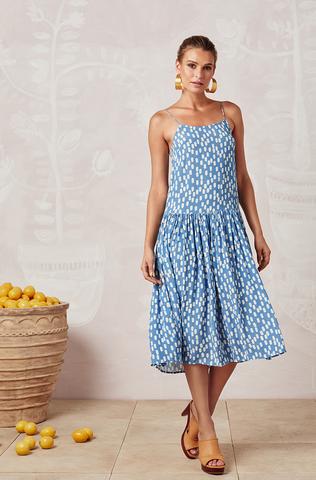 Cyprus Polly Dress, $150
The jumpsuit range is awesome too, and I'll be featuring more on this in later posts, so stay tuned.
3. Colour Crush
Have you been in to your local Witchery store lately? How fabulous is all that colour? It's no surprise of course that I am LOVING the latest drop with it's bold hues of pink and red, especially when worn together.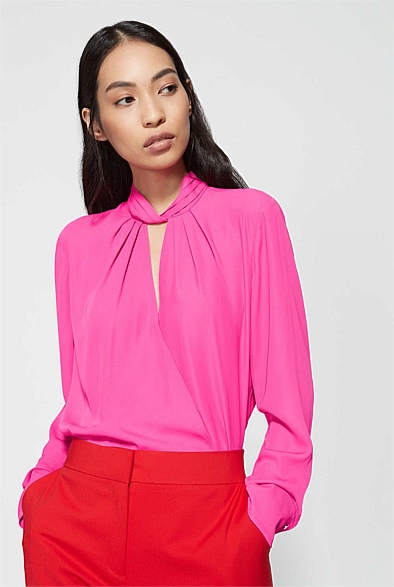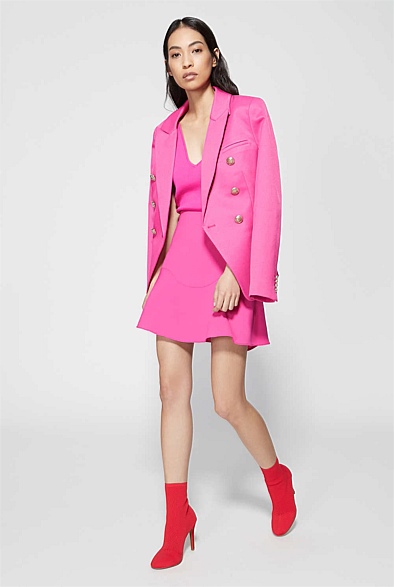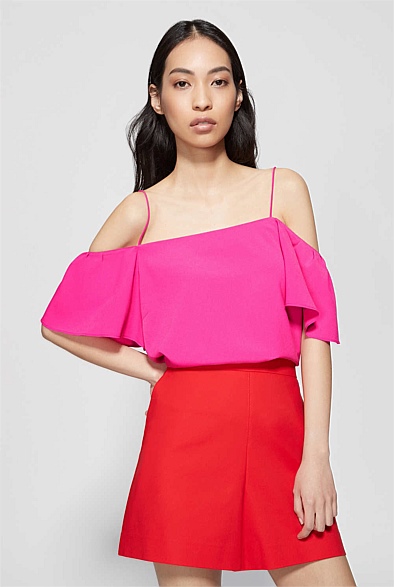 Check out the full range here.
If you prefer a more muted interpretation of pinks and red, Seed Heritage's most recent story is full of blush pinks, tomato and washed reds against white.
This pretty print is my pick so far.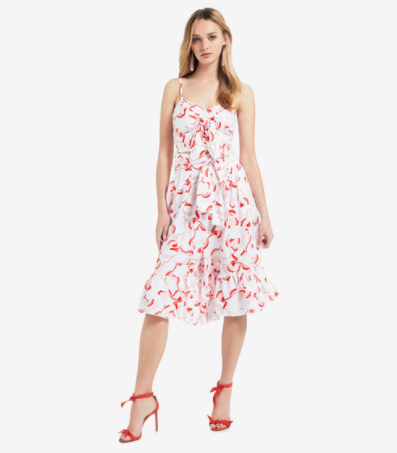 This is a top and short combo – details here.
4. Grand Final Week
It's hard to convey to people who don't follow the AFL or live in Melbourne just how big Grand Final week is around here. From footy clinics through to the Grand Final parade on the Day Before Grand Final Day public holiday to the social nature of the pre and post match events and watching the game itself, it's just a massive week in Melbourne, regardless of who you barrack for.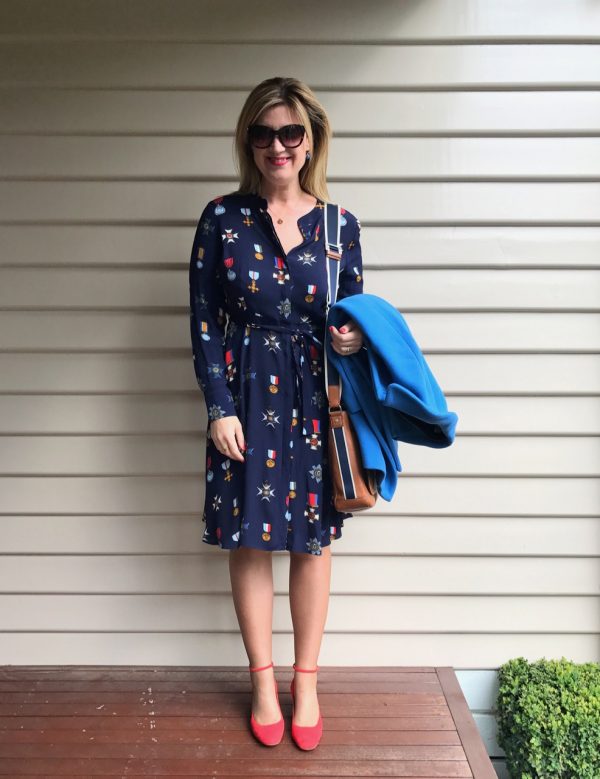 I went along with Mum to the Essendon Women's Network Lunch on Thursday at Crown Palladium – wearing a dress/Mary Jane combo from Boden's SS17 above – while Mr SnS took the boys to the 'G for a player Meet and Greet.
On Friday night we watched The Front Bar and then on Game Day, Mr SnS went off to the 'G to watch the game while I watched it with friends. Dusty aside, how good were The Killers?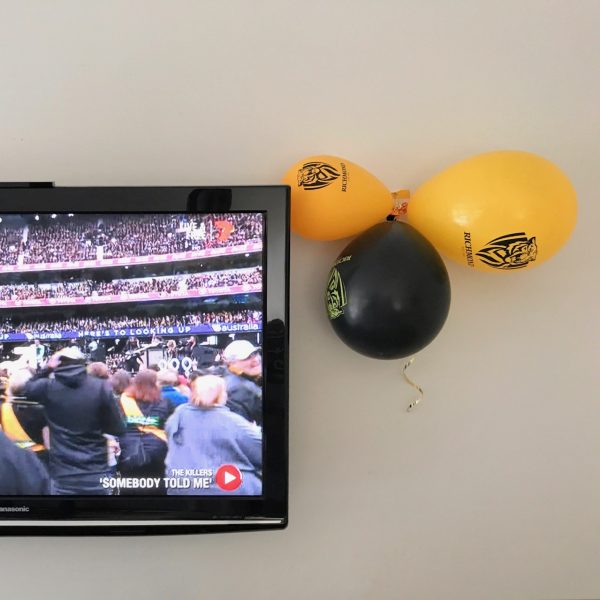 All in all, it was a cracker of a game and congrats to all the Tigers fans who broke a 35 year drought. Commiserations to the Crows supporters too – the were certainly the team to beat and an impressive unit. Let's hope I'm celebrating a Bombers victory this time next year!
This post contains some affiliate links. You don't pay any extra and I earn a small commission. Read more in my Disclosure Policy here.
So what have you been loving this week? How are you enjoying the school holidays?