Welcome to this week's edition of A Few of My Favourite Things.
It's been a good week around these parts – milder weather makes everything easier – and I think we're finding our Term 1 groove.
I'm slowly getting the house back in order after the long holidays and trying to locate my work mojo again. The going back to school admin has temporarily distracted me!
Still, there's been plenty of the good stuff around the place this week.
So what have I been loving this week?
The 'New' Valentine's Day
Once upon a time, V Day was the sole domain of loved up couples to the exclusion of pretty much everyone else. I remember when I was younger, it was a bit of a big deal and once the day even produced a previously anonymous admirer!
Gosh it feels like an eternity ago.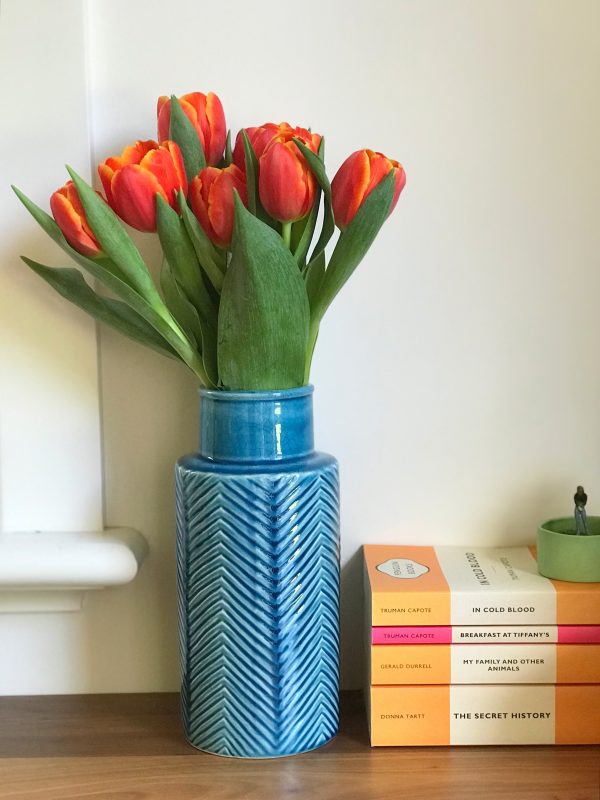 Fast forward twenty years and Valentine's Day is not a big event on our social calendar at all. This year was a bit unusual – I scored a pretty bunch of tulips from the thoughtful Mr SnS and we ducked out spontaneously for a mid week lunch date on the day itself. BONUS.
Overall though, I love that now V Day feels less cheesey and is more like a General Festival of Love and Appreciation – from the reclaiming of the day to 'Gal-entine's Day' through to the gorgeous homemade cards our kids made for us and their friends.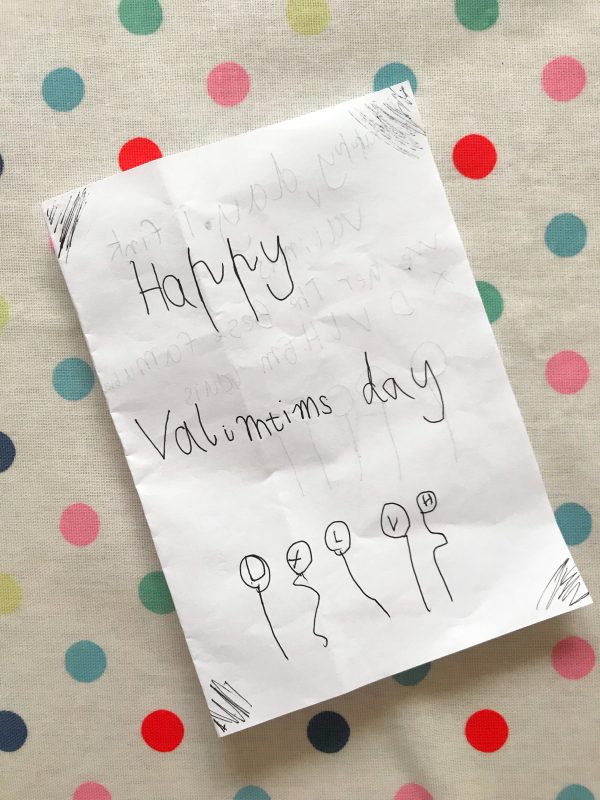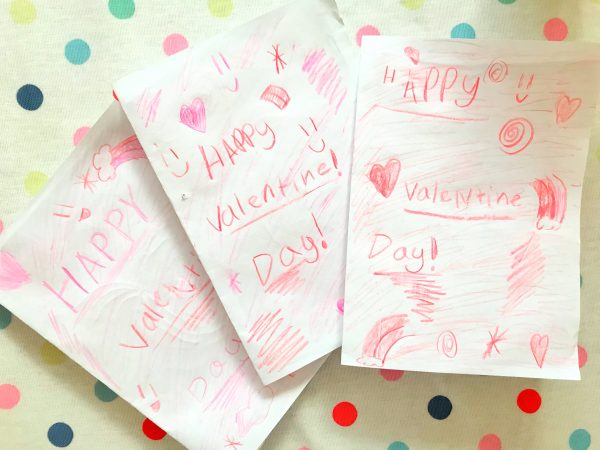 We saw more evidence of this on social media too with friends' kids making cards for their folks too. I'm SO glad to see V Day is not just a commercial vehicle for florists, card, producers of giant soft toys – EEK – and chocolatiers.
Spell Designs
Over the last 6 months I've fallen in love with Byron Bay based boho lifestyle label, Spell and the Gypsy Collective. Their beautiful, floaty frocks are DIVINE and I await each new drop with great anticipation. Plenty of other people do too – this brand has a very full on cult following evidenced by the numerous Facebook groups, the volume of people searching high and low for their Spell 'unicorn' and the fact that so many pieces sell out literally within minutes of being released.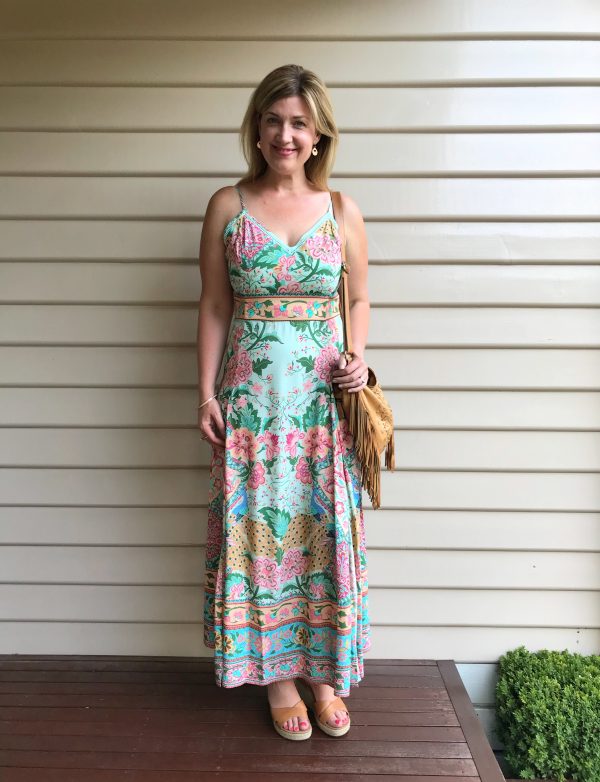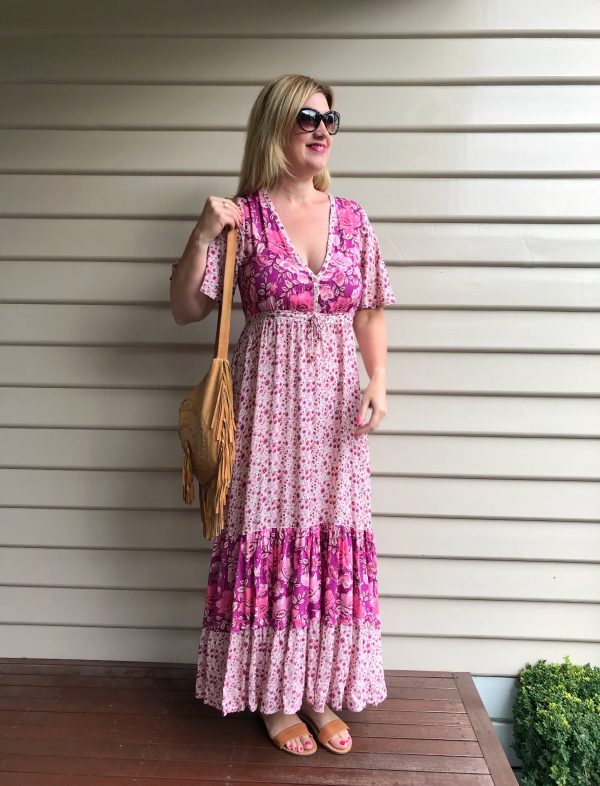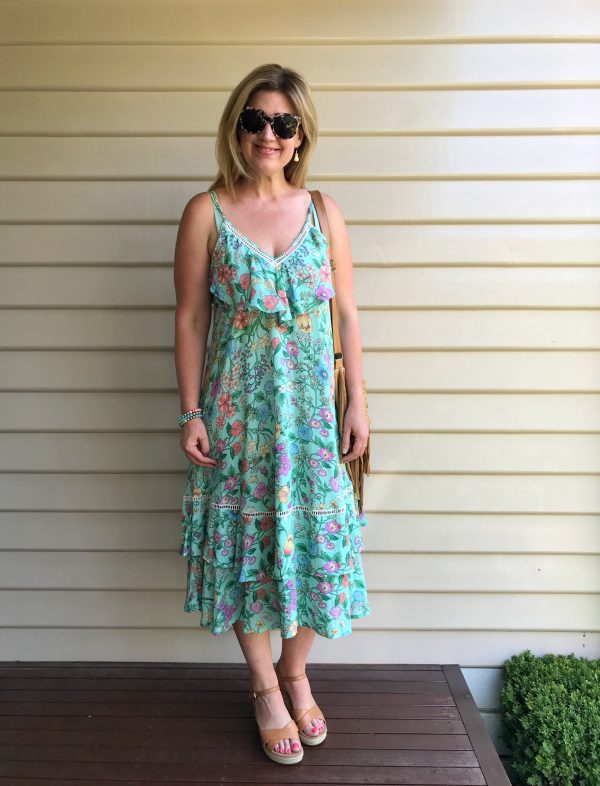 AboveI'm wearing a few frocks I've bought over the last little while. The only one still available – albeit in limited sizes – is the Winona Maxi (the pink one). I love the beautiful prints, flattering cuts of Spell designs although they do present some challenges for us curvy girls. Lots of the dresses are beautiful but aren't conducive to wearing more than a bralette and have a fair amount of sideboob, so I opt for dresses with adjustable straps, length and back coverage so I can wear my normal bra.
The Mighty Bombers
I had a major flashback this week when my nine year old son returned from a sleepover at my Mum's wearing my brother's footy jumper circa 1985. From the pilling on the top through to the old logo, it had me reminiscing of the old days at Windy Hill and VFL Park and feeling all those nostalgic mid eighties feels. I can almost see Paul Van Der Haar on the wing …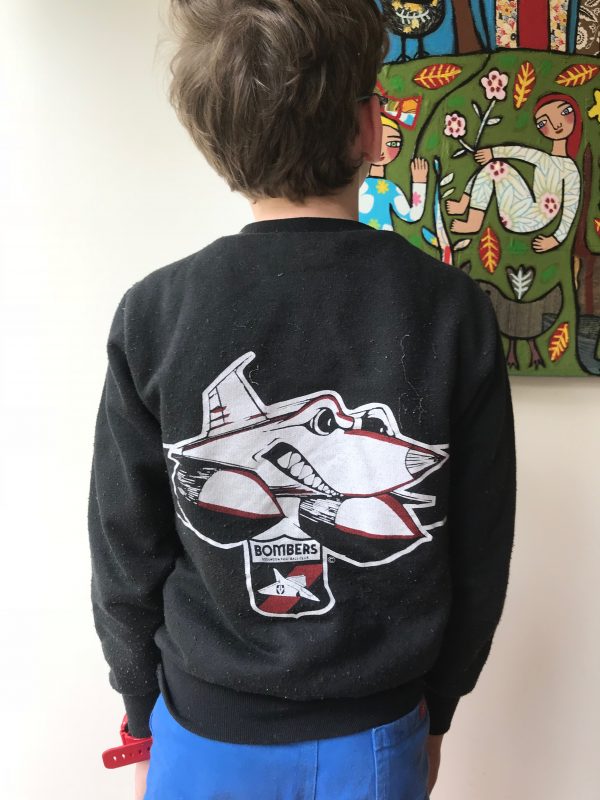 Footy has changed so much in the last thirty or so years – it's almost unrecognisable in some respects – but I love that my family – especially my Mum, brother and sister – are still all big footy heads and that we go to the footy together regularly. I look forward to doing the same with my boys as they get older and maybe, just maybe, their kids too. It'd be great if we could arrange a premiership sooner rather than later too!
Mini Bedroom Makeover
I picked up some new bedlinen for the boys in Kip and Co.'s summer sale but it's taken me a while to get them actually on the kids' beds.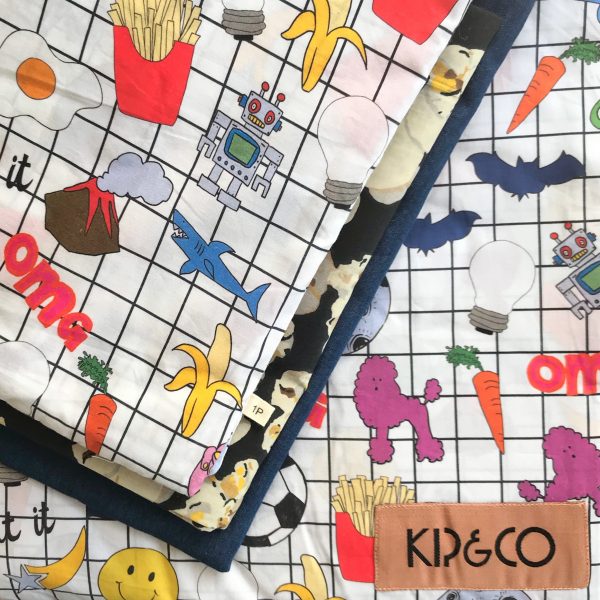 I finally got Mr 11's bed sorted this week. The boys love it, especially the popcorn pillowcase!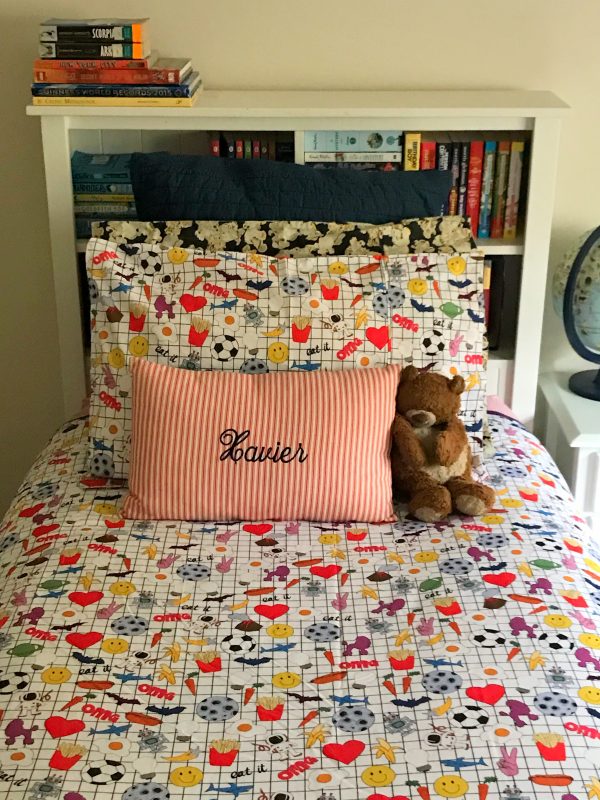 Above is the Grid Critters Quilt Cover with the Popcorn Pillowcase. The Euro Denim pillowcase is also from a previous collection of Kip & Co.
This post contains affiliate links. You don't pay any extra and I earn a small commission. Read more in my Disclosure Policy here. 
So over to you, what have you been loving this week?