If there's ever a time to hunker down and find reasons to stay in bed, on the sofa or just horizontal in a general cosy town situation, it has to be Winter.
And it might not surprise you to hear that I take my Winter hibernation situation pretty seriously, with catching up on the latest seasons of my favourite TV series and working my way through the pile of books on my bedside table high on my long list of priorities.
So if you too are looking for any excuse to stay home, rest and lose yourself in another world, here are my latest reviews. I'd love to hear what you've been reading, watching and listening to in the comments below too.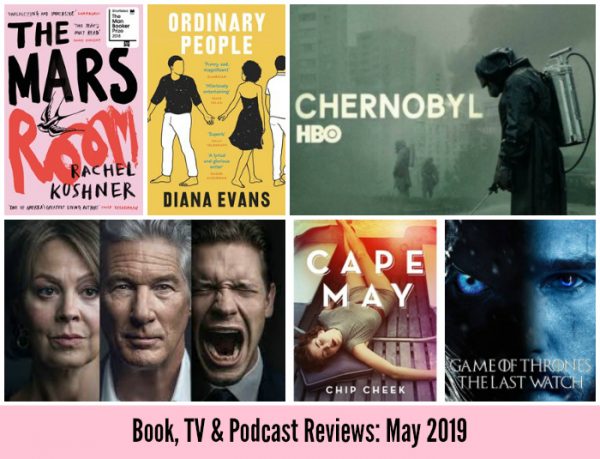 1. Books
The Mars Room by Rachel Kushner
Is it just me or does anyone else find that award winning/shortlisted books aren't always the easiest books to read? There are obvious exceptions – Pulitzer Prize fiction winners Less by Andrew Sean Greer and The Goldfinch by Donna Tartt spring to mind – but others can be a total slog.
The Mars Room by Rachel Kushner by falls somewhere in between.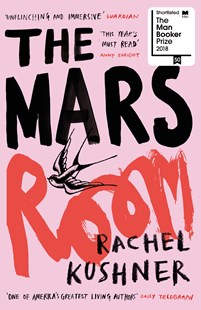 Shortlisted for the Man Booker prize last year, The Mars Room follows the life and trials of a young woman imprisoned for killing her stalker. This is a gritty contemporary novel that explores life inside, when there's no prospect of parole and every day is a fight for survival. As you'd expect, there's the usual cast of intriguing and terrifying cell mates, most of whom have sad or abusive back stories.
While it was obviously a very carefully and thoroughly researched work of fiction, I confess that I didn't find this the easiest and most joyful of books to read.
Though I am curious about life inside, it's a different beast knowing there is no chance or parole or any kind of respite from the outset. For me, this made for a pretty depressing, although realistic account. That said, the writing is very good and it often feels more like a doco than a work of fiction.
When it comes to stories set in prison, I think I'll stick to the excellent podcast Ear Hustle instead.
VERDICT: ***
With comparisons to fabulous The Great Gatsby, I had reasonably high expectations of the Hamptons romp, Cape May.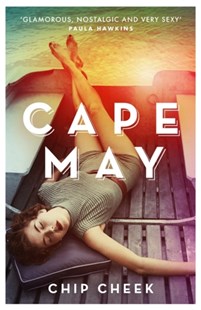 The story begins with newlyweds Henry and Effie, who become caught up in the lives of a mysterious and seductive trio midway through their honeymoon in the coastal hamlet of Cape May. I won't say too much more for fear of ruining the plot but I will say that plenty of sex and intrigue ensues, very much written from the prospective of one of the male characters. (The same material handled by a female writer would have been immeasurably more interesting). I did find this somewhat tedious and was hoping for a major plot twist or development to give meaning or another perspective to the aforementioned romping, but came away somewhat disappointed, even if the way things eventually panned out had the ring of truth about it.
This definitely isn't the most intellectual book going around but if you're up for some light, raunchy holiday reading, Cape May may appeal to you.
VERDICT: ***
Ordinary People by Diana Evans
Speaking of married couples – I'm sensing a theme here – I just finished Ordinary People by Diana Evans.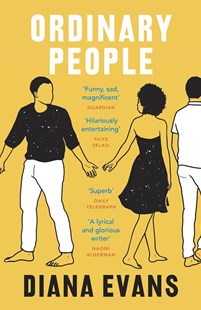 Middle age malaise and unresolved grief seem to be the themes of this contemporary fiction novel set in London. The four main characters – two married couples – are all generally dissatisfied with their spouses, and yearning for other things and people.
I initially found the chapters excessively long and with too much unnecessary, superfluous detail and back stories, but as I've continued reading, I began to enjoy these longer form, meandering chapters which did in fact help to build the overall story. (I'm clearly too impatient!).
The ending went a bit weird but other than that, I eventually enjoyed Ordinary People.
VERDICT: ***
2. TV Series
It was with much sadness that I watched the final episodes of Season 8 of Game of Thrones (Foxtel). While there were elements of the way things finished up that made a lot of sense, I was also full of sadness for Jon Snow. I won't say anything more here and maybe it's just me mourning the end of an incredible show.
Needless to say I've got major GoT sadness slash depression going on here which I'm hoping will abate when Season 3 of The Handmaid's Tale begins on SBS tonight (hooray!). Likewise, Season 5 of the excellent Line of Duty, also due to be released later this month, should also help.
This month I also watched and thoroughly enjoyed the doco The Last Watch (also Foxtel) which followed the cast and crew over the filming of the final season of GoT. While I loved seeing sneaky behind the scenes shots of my favourites – did I mention I miss you already Jon Snow? – it was the lesser or unknown people such as one of the extras, the producer and the couple who created the amazing prosthetics who were genuinely interesting and moving. It was a great doco but also a great way to say goodbye to a show that so many have invested so much time and energy into.
Also on Foxtel, we've watched the five episode series Chernobyl and are up to date with BBC First series MotherFatherSon which stars Richard Gere.
As you'd expect Chernobyl is pretty shocking and disturbing, as the events following the devastating nuclear explosion in 1986 in the Ukraine are examined in detail in this dramatic retelling. It is a serious case of real life ScaryTown.
Emily Watson is fab as a nuclear physicist and a welcome distraction from all the gas suits, grey buildings and general Soviet bleakness.
MotherFatherSon is a totally different beast, focussing on a media baron, his determined ex-wife and their dysfunctional adult son.
While this is a compelling and unpredictable show and Richard Gere is absolutely fabulous, I've got to warn potential viewers that there was a scene in each of the first three episodes that was seriously disturbing and/or graphic. I'd also say they were unnecessary and gratuitous.
In between times I've also loved catching up with Anh Do's Brush with Fame on Channel 2. It's such a great show and one to watch in between series or when you can only stay awake for another half an hour.
3. Podcasts
My latest podcast obsession is the 6 part series The Shrink Next Door (Wondery). Like Who the Hell is Hamish, this story beggars belief and makes for compelling listening.
I also really enjoyed and wanted to give a big shout out to my fabulous friends Mandy and Kate who have just launched their podcast Too Peas in a Podcast (Podbean). They describe their podcast as "Kate & Mandy are mums who will never be soccer mums! Navigating life rather badly through tears & laughter as they parent twins with multiple disabilities/special needs." Mandy and Kate are both truth tellers who tell it like it is but they also happen to be hilarious. As Molly would say, do yourself a favour and check them out!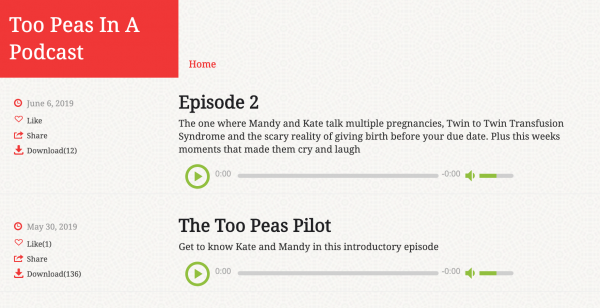 I also binged on Believed (NPR/Michigan Radio) which delves into the shocking abuse perpetrated on girls by a US doctor. It was upsetting and infuriating but offers some sobering insight on how abuse can happen in your own home or even in a parent's presence.
On No Filter, I really enjoyed and would highly recommend Mia Freedman's interviews with both Angela Bishop and Andrew Denton.
I did listen to the Andrew Denton podcast, Interview too, but I missed the visual aspect so I'll try to catch up on tenplay instead.
I've also kept up to date with weekly instalments of The Lady Vanishes (Seven News) as well as all the most recent eps of Chat 10 Looks 3 and Conversations on ABC.
This post contains affiliate links. You don't pay any extra and I earn a small commission. Read more in my Disclosure Policy here. 
So over to you, what have you been reading, watching and listening to lately?