I've had a $50 Sussan voucher (a perk of their VIP rewards programme) burning a hole in my wallet for the last few weeks.
Have you ever had one of those?
This is somewhat unusual for me and frankly, I can't believe I had it sitting there for so long. Normally, I can't get into my local store quickly enough.
This time, I'm thinking that perhaps the reason I delayed is because I haven't been quite sure what to spend it on.
And that's because early Spring in Melbourne is a tricky time fashion wise.
On the one hand, as we are so desperate for Spring, we want to buy up all the floaty, thin, pretty things.
On the other, we are well aware that it might be some time until we can wear them, unless we add several layers. I'm just not sure I'm ready for a floaty maxi plus snood scenario.
With this in mind, I approached my voucher spending excursion with the intention to buy a couple of every day pieces, one of which I could wear now and the other, to wear later when it's warmer. How's that for a compromise?
The first, which I can wear now, is this gorgeous statement Animal Confetti scarf, $39.95.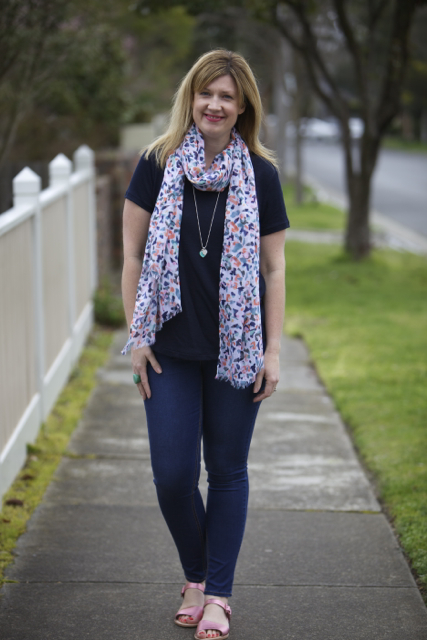 Above, I've paired my new scarf with a Linen tee from Trenery picked up in their recent Spend and Save, my Mid Rise Crop Jeggings from Country Road and my Arizona Sandals from Gorman, all of which are current season.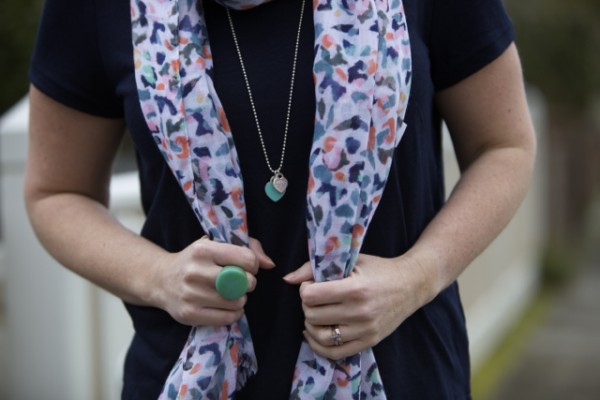 How fab is this exclusive Sussan print? It's a kind of floral take on leopard print with lots of great colours to work back with – navy, mint green, pink and coral and a stormy blue.
If you're a fan, this print is also available in a woven tee and a shirt.
For me, a scarf is a great piece for my trans-seasonal wardrobe. I can wear it with all my knits now so I can dip my toe into Spring fashion while the weather plays catch up.
The second piece I bought is an easy, every day, long line tank – the Curved Hem Tank in soft khaki, $29.95.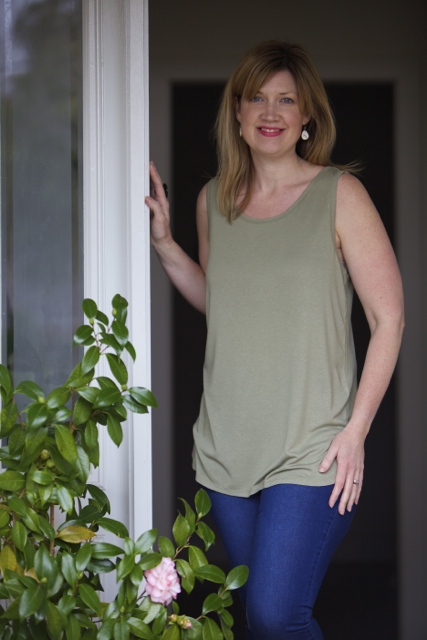 This soft, drapy top is made from 90% vicscose, 10% polyester, so it's a bit dressier than your usual cotton tank but can be worn in much the same way.
I love that it's a bit longer than your usual tank, as I love an extra bit of coverage when I'm wearing skinny jeans.
I'm planning to wear mine with jeans, as below, or tucked into harem pants and joggers. Hopefully, as we reach the high teens temp wise, I'll be able to pair it with a cardy and ballet flats.
If you live in warmer climes, you could probably get some serious mileage from this top even now.
Also available in grey, navy and white, this is a great every day basic. It would also work back nicely as a block colour top with printed pants.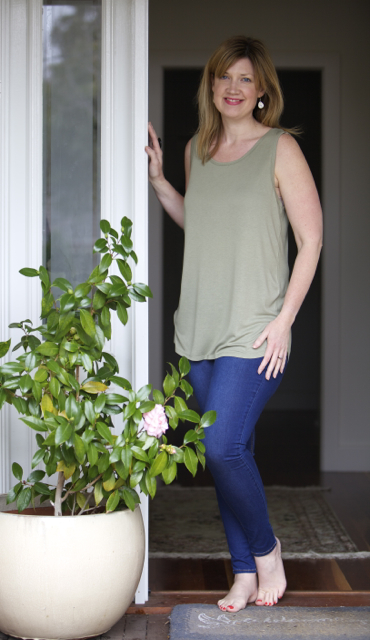 Both of these added up to nearly $70 so I was pretty pleased that with my $50 voucher, I only paid $20 for these great basics. That's winning right there!
Is the weather matching the fashion at your place? Have you been in to Sussan lately? How good is their rewards program?