Eating out is one of my favourite Things To Do.
After the weekly routine of menu planning, supermarket shopping and endless meal preparation, I love to find somewhere new and fabulous for a weekend brunch with the fam, a cheeky midweek lunch with the girls or a "working" lunch on my own.
In my travels lately, I've discovered five fab new places that I'd definitely recommend. Three are great new local options in the eastern suburbs, with the other two still in the eastern 'burbs, but closer to the city.
Located in a non-descript strip of shops at the Canterbury Road end of semi industrial Rooks Rd, Little Hugh is a great little find.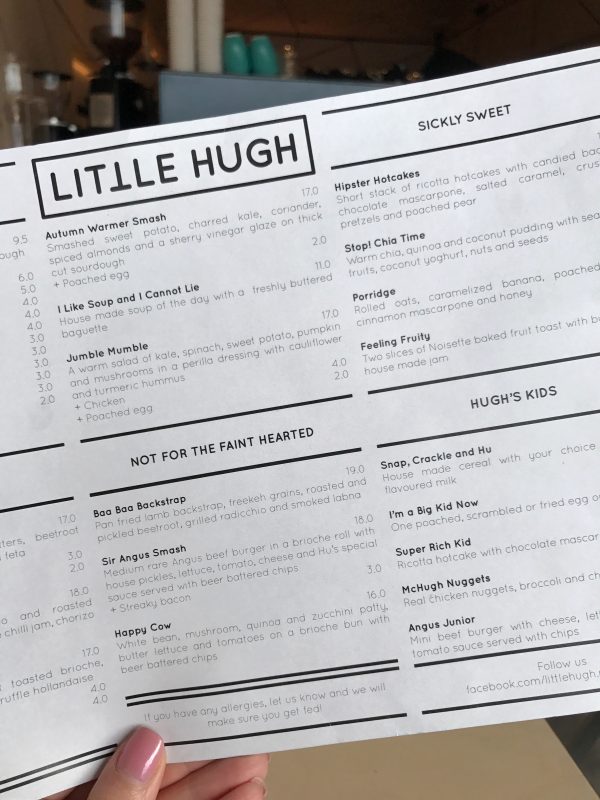 With it's slick, modern fit out and more-ish all day menu, this is an ideal spot for coffee, breakfast, brunch or lunch. There are loads of tasty seasonal options and four options on the kids menu which should cover most inclinations.
I visited one midweek day and treated myself to the delicious crispy fritters – zucchini, dill, Persian fetta with beetroot hummus, zucchini pickle and crumbled feta – which were absolutely YUM.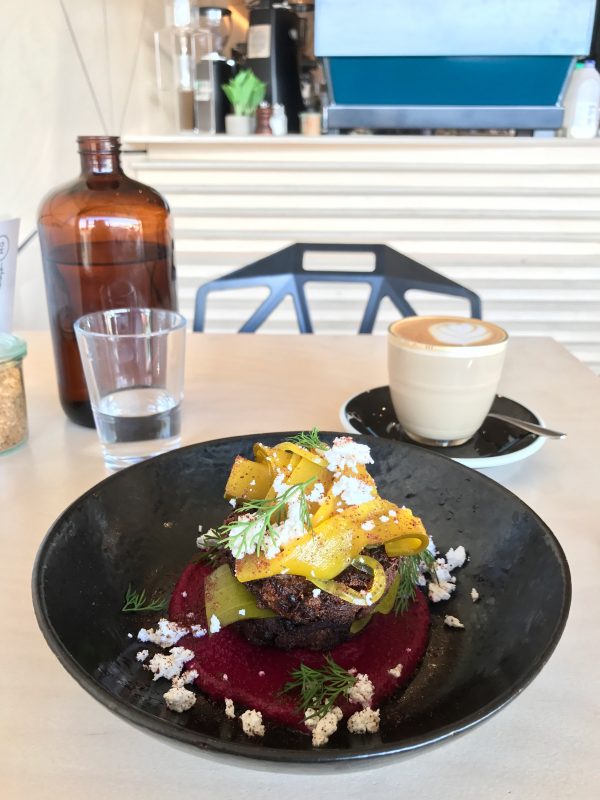 I'll definitely be back soon and can't wait to sample more of the menu.
Situated on busy Maroondah Highway next door to Godfrey's, it's easy to miss Fingers Crossed but once you've visited, I'm sure you'll be back with your local crew.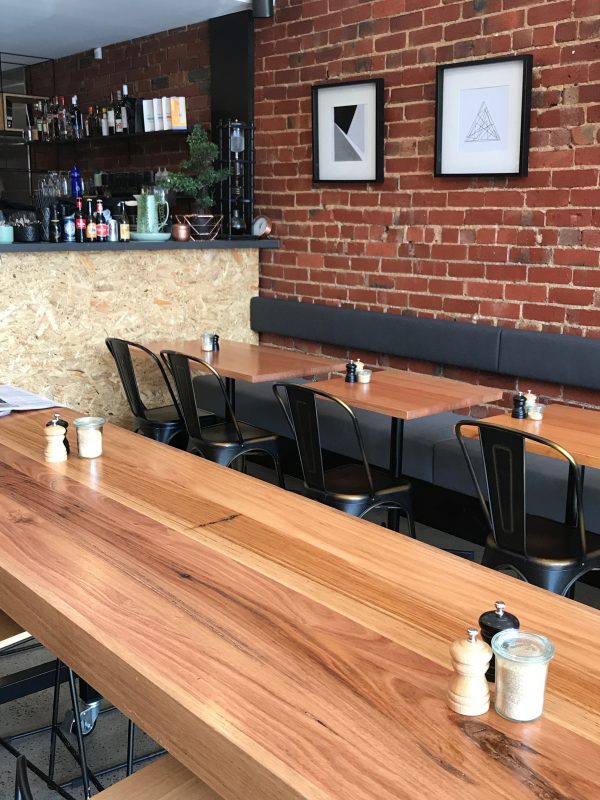 With it's exposed brick walls, banquette seating and industrial accents, this is a very happy addition – and alternative – to the neighbourhood, particularly if you usually opt for one of the cafes at Eastland's newish Town Square.
I visited one Friday brunch with girlfriends and was impressed to find it had not only a great menu but was licensed, making it a great option for a celebratory gathering. The girls couldn't go past the smashed avo with haloumi, but it was all about the fritters for me – this time of the corn and zucchini variety, served with corn foam, beet and snow pea tendrils and freeze dried corn. Delish.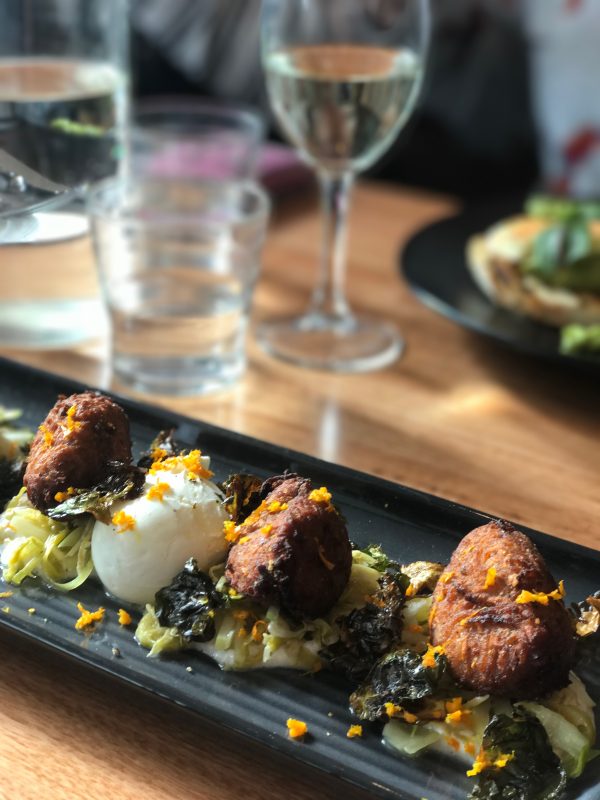 Next time, it might be the waygu burger or the smoked Buxton Trout salad washed down with  a glass of rose.
3. Down the Rabbit Hole, Templestowe
Templestowe has always been a bit light on in the serious cafe department, with the exception of Shannon Bennett's upmarket cafe at nearby Heide.
So it was with great interest and delight I took a drive down Blackburn Road, further than I've ever driven down it before in fact. Eventually, I came upon Down the Rabbit Hole, which is situated on the corner in a strip of shops on Newmans Road, not far from Aumann's nursery.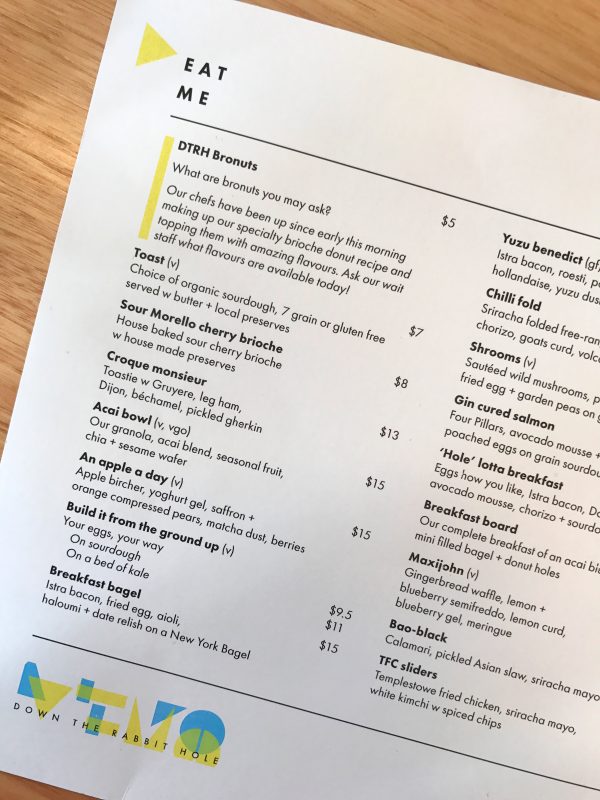 Aside from it's lovely modern fitout with it's bright turquoise coffee machine, timber battens and quirky accents of all things Alice and Wonderland, including a large terrarium on the communal table where I sat, the first thing I noticed was the impressive selection of Bronuts. The DTR folks take their baked goods very seriously. I wholeheartedly approve.
I was hankering for lunch though, so I decided to try the raw veggie salad with slow cooked roast lamb. It was delicious but a very generous serve – I ended up bringing some of it home with me. I can't remember a salad of such generous proportions in recent memory.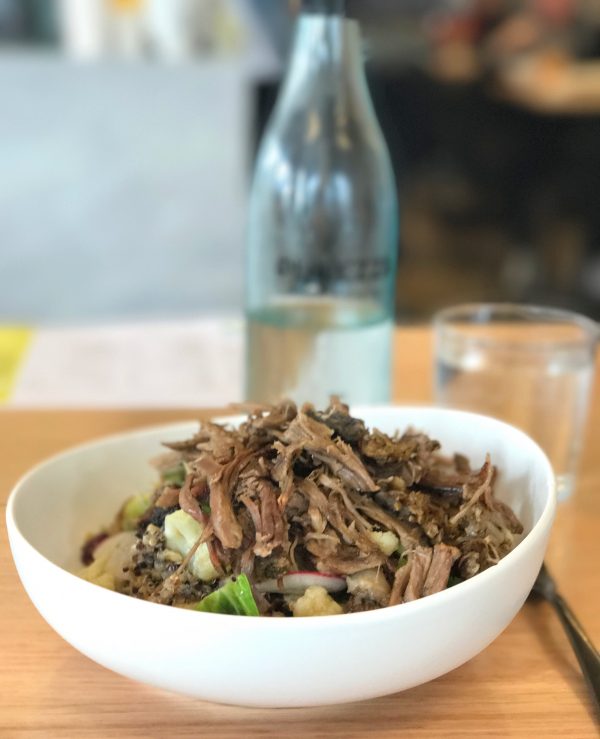 If you're looking for a new local coffee haunt, do download their coffee app, so you can order your coffee ahead. Just remember to save room for a bronut.
Located on a street corner in Madden Grove opposite the rail line in inner city Burnley, Seratonin is the kind of place you'd cross town for. It's designed to be a sanctuary, offering an eatery, education and exercise, with the overall goal to increase health and happiness.
Which it does in spades.
With it's luxe fit out which include sunken tables with cushions, a magnificent flower arrangement, thriving greenery and swings for seats – four inside and more outside on the deck – this really is a spot that makes you feel good.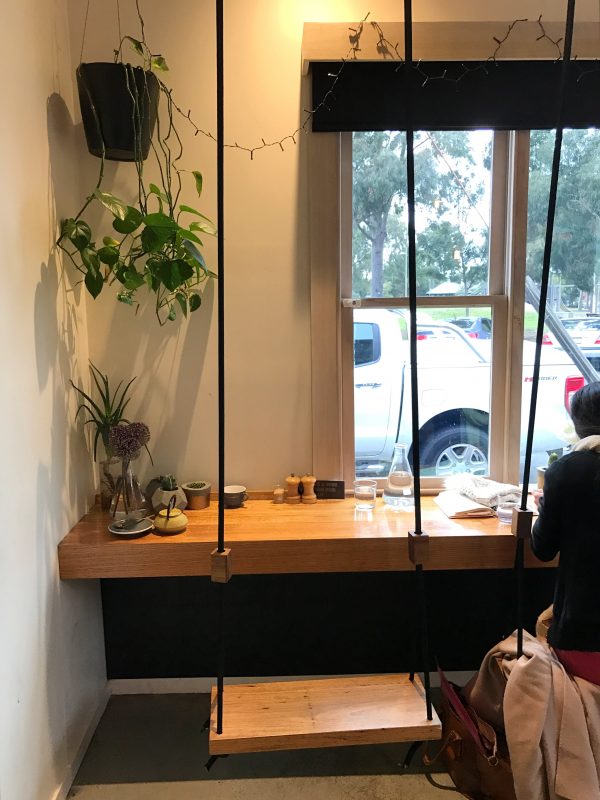 Then of course there is the food.
There was much that appealed but in the end I chose the Nutrition Bowl, pictured below, which is a big rainbow bowl of deliciousness comprising a poached egg, broccoli, cherry tomatoes, kale, house-made hummus, roasted pumpkin and sweet potato, nuts, seeds and pickled sauerkraut. Yes, it was totes delicious.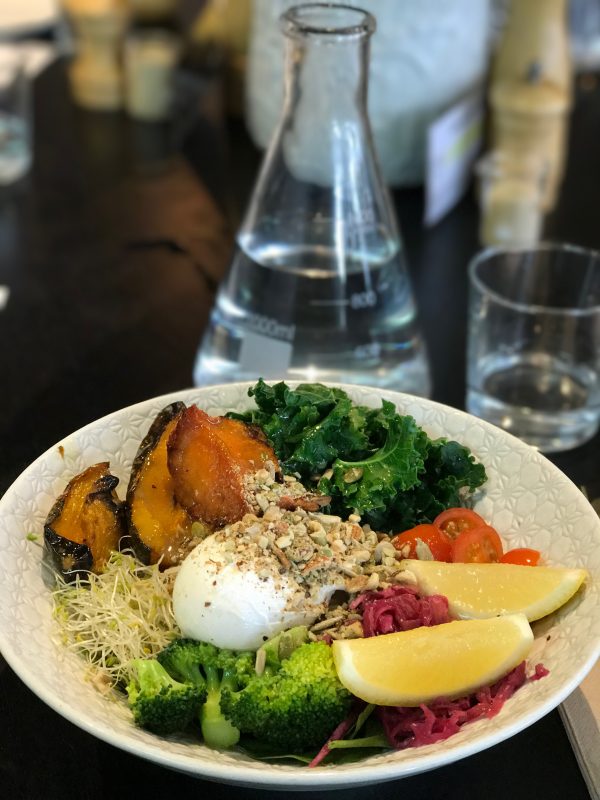 I'd highly recommend Seratonin and look forward to returning for a swing on the deck sometime soon.
5. The Girl and The Goat, Surrey Hills
Many moons ago, we were regulars at Watts Cooking in Union Road, Surrey Hills. That space has since been taken over and is where you'll now find The Girl and the Goat.
Despite it offering an appealing all day breakfast menu, when I walked in, it seemed to be a slightly more formal, bistro style space with it's exposed brick walls, fully stocked bar and wine glasses on the tables at lunch time. It said long Friday lunch to me.
While many of the lunch time options looked delicious – including hand cut parpadelle with slow braised goat and baked snapper fillet – with Mr 6 in tow, Mr SnS and I opted for brunch options instead.
Mr SnS opted for – and rated – his breakfast salad – kale, chunky avocado, ruby red grapefruit, heirloom beetroots, fennel, puffed wild rice, lemon & thyme ricotta, roast almonds and mint vinaigrette –  while I opted for the smashed avo on sourdough with Meredith goat's feta, fennel, mint, radish and chilli salad and a poached egg with a side of chorizo. It was YUM.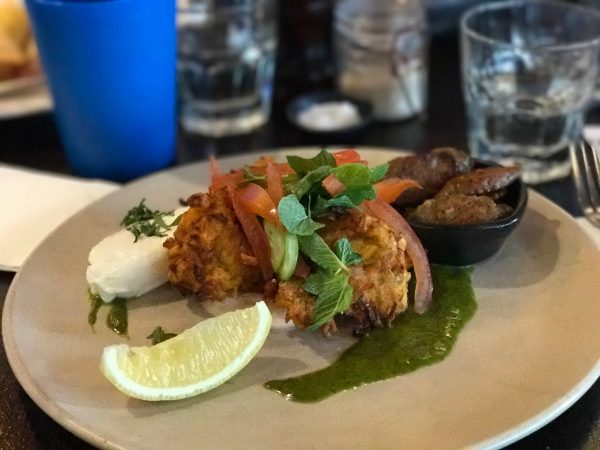 Mr 6 was taken care of with a very generous serve of scrambled eggs and bacon.
I'd love to return for a nice long lunch another day. There's also a bar menu available from 4pm, making this a great local option for Friday night drinks.
Looking for more great places in Melbourne's east?
Check out this post on Where to Eat in Melbourne's Eastern Suburbs.
And in breaking news …
My friends Mary and Scott are about to open their brand new cafe, Hellenika Cafe in Whitehorse Rd, Surrey Hills. Follow them on Facebook here to stay up to date.
Have you been to any of these places? Have you discovered somewhere fabulous we should know about?