Whether you're into fine dining, exotic cuisine, great coffee, a relaxed beer garden situation or hip bar for cocktails, Melbourne always comes up with the goods.
So wherever you happen to be living or visiting, you can be pretty much guaranteed that there will always be some new fab place popping up in the neighbourhood or a short tram/train/car ride away.
While I do love returning time and again to some of my tried and true favourites – check them out here – it's fun to break things up with some newbies every now and then. Who knows, they may even become future faves.
In today's post, I'm sharing some of my recent discoveries – all of which are quite different but reflect the diversity of great food and hospitality we're lucky enough to have here in Melbs. We've taken the kids to some, had date nights or I've caught up with a friend at others. Whichever way you roll, I'm sure you'll find something of interest.
If you've chanced upon a great new place too, please share your find in the comments below.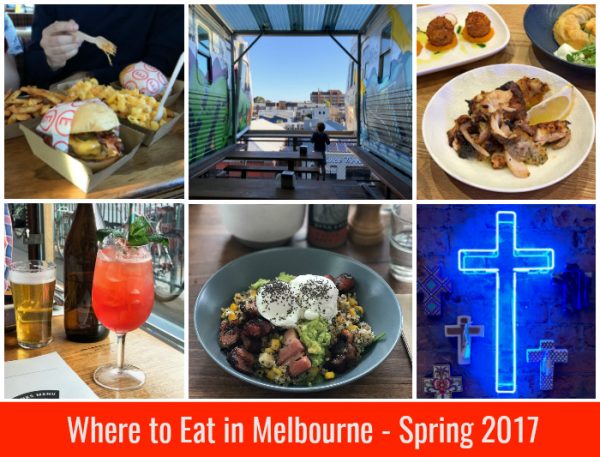 CBD and Inner Northern 'Burbs
I love zipping up the eastern freeway or jumping on the train to check out a newbie in the city or northern 'burbs and here are three very different but fab places I've discovered lately.
If you love a burger with a view or you're looking for a place with WOW factor to take your interstate or overseas mates, you can't go past Easey's.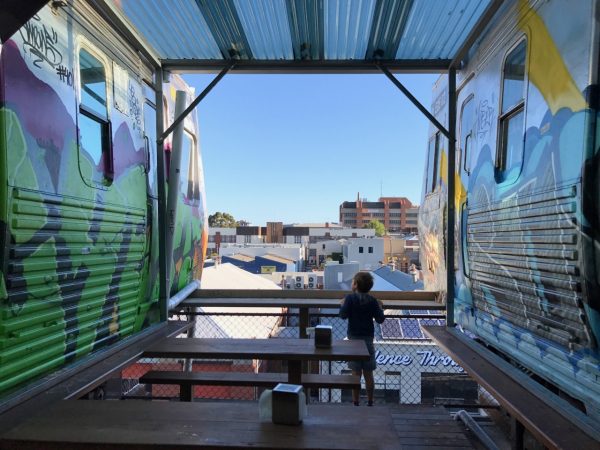 With three old trains fitted out and hoisted up onto a Collingwood rooftop, this is a unique and fun place to visit.
The food's a bit of alright too, albeit not the lightest of options. In fact, with potato cakes in burgers and mac and cheese loaded fries, it's the perfect place to visit after a big night. Or if you just really love potato cakes like moi.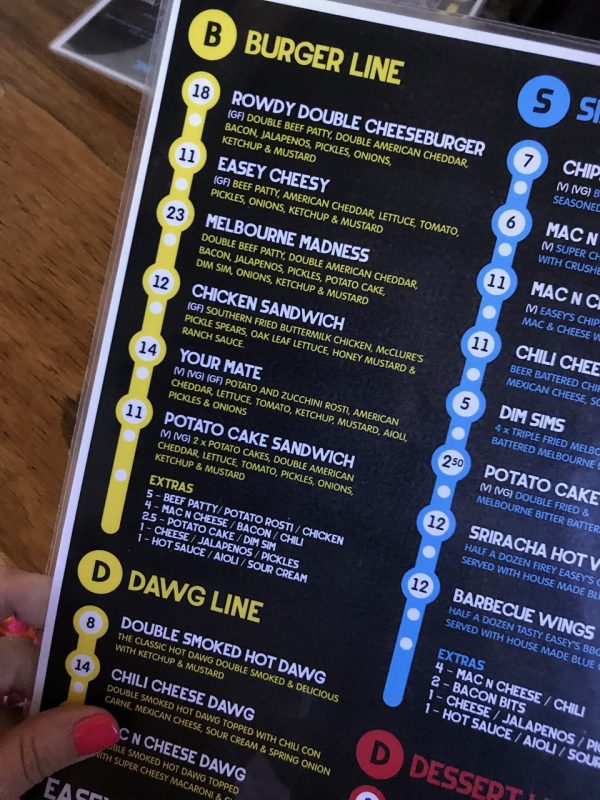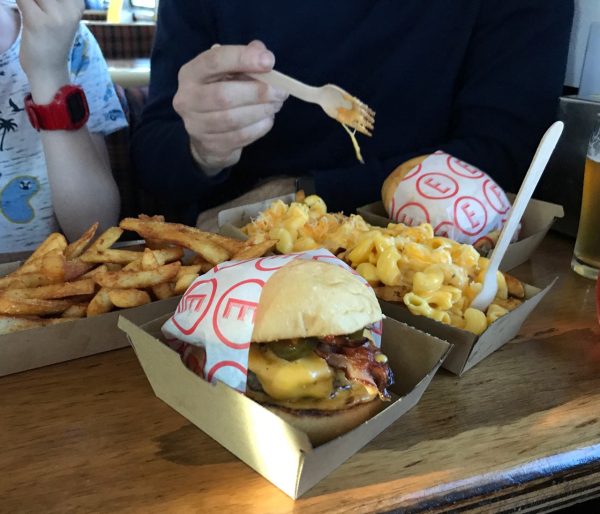 We took our kids with us when we visited early one Sunday evening and they loved it – sitting in the driver's seat was a highlight – but we did have to have a convo about what "explicit lyrics" mean. Easey's is definitely designed to be an adult space and there are a few signs up warning about the content of the loud-ish tunes. Awks. Lucky the kids were mostly too busy to notice …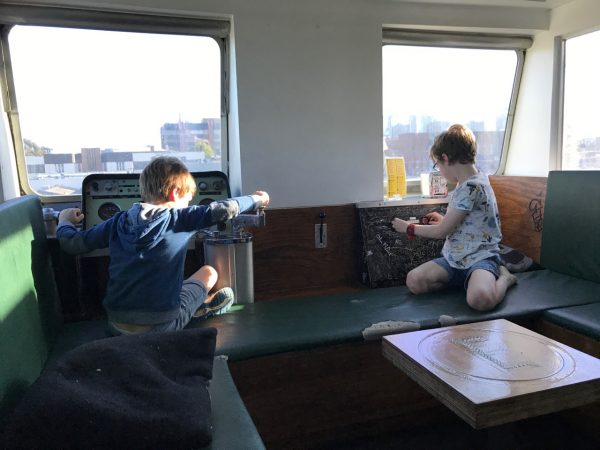 I'd love to return sans kids for a cocktail and a view …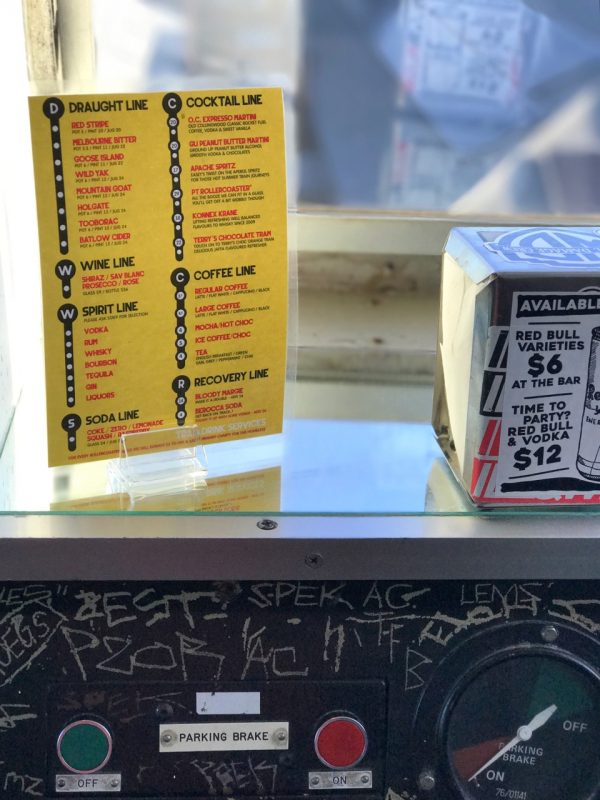 For more info and to make a reservation, head here.
3. Dr Morse Eatery and Bar, Abbotsford
For our last date night, I decided a pub with a beer garden was a must as it was a balmy night. Relaxed vibes and great food were also high on our agenda. After a bit of googling, I found the fabulous Dr Morse which more than covered the brief.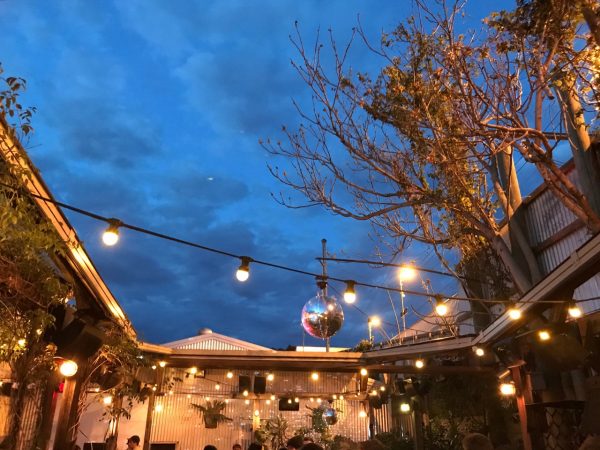 Inside, we found plenty we liked on the Asian inspired small/large plates sharing menu and this Judge Judy cocktail caught my eye …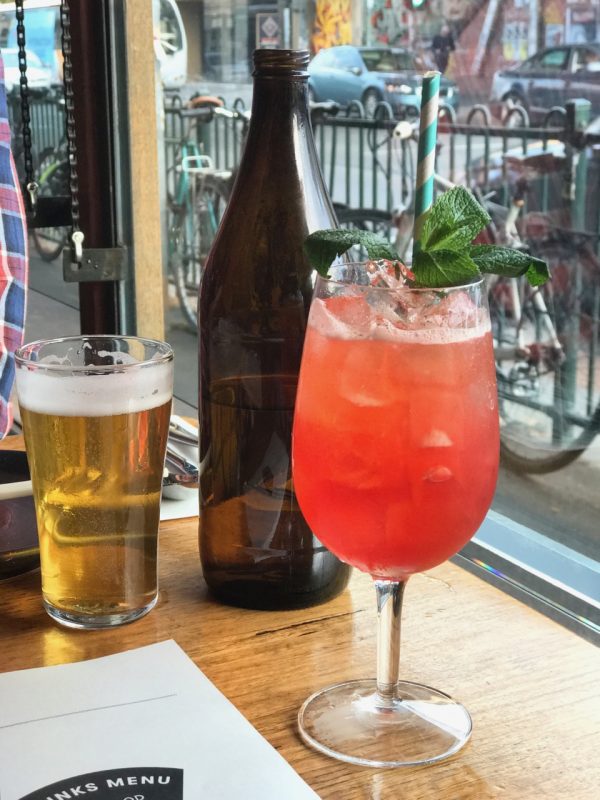 All our food was spot on and we found that two small plates and two large plates covered us. I can never go past dumplings and these were YUM.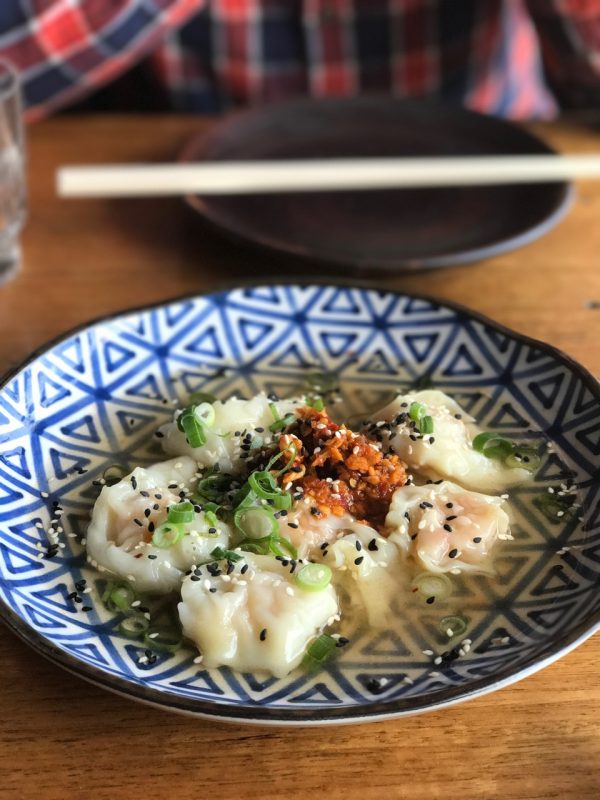 We loved the relaxed and friendly service here too. There were plenty of people coming and going and all in all, we loved this busy but relaxed little pocket around Victoria Park station. We also spied some neighbouring joints we'd like to check out, so we'll definitely be back. I reckon the kids would like this place too, although we'd make an early dinner booking. It's also a place I'd suggest for an adults birthday gathering too, especially in the warmer months.
For more info and to book, head here.
Located in Bligh Place, just off Flinders Lane, this hip middle eastern restaurant slash cocktail bar is a great little find.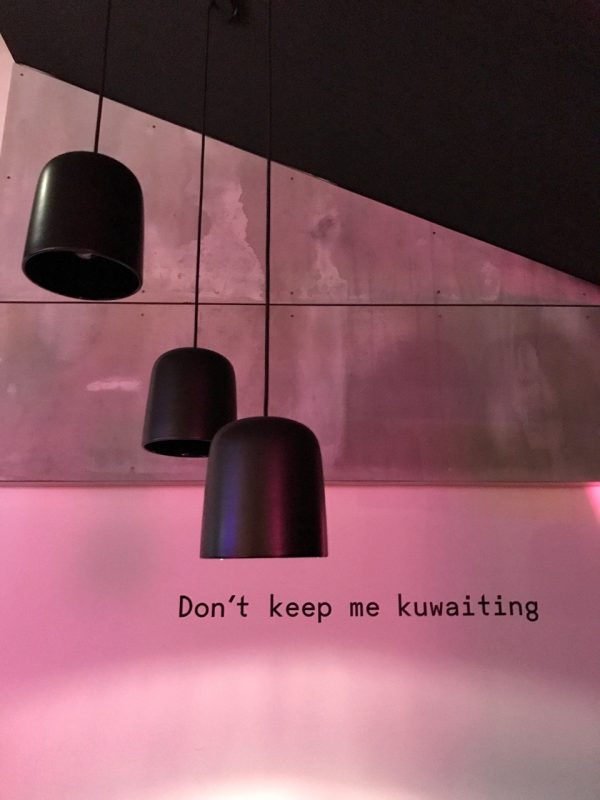 I visited with a girlfriend one Friday night for her birthday and we had a great night – delicious and moorish food (think Middle Eastern tapas) and interesting cocktails. There are several, well priced banquets to choose from which offer a choice of smaller and larger plates, but whatever you do, definitely include the Turkish dumplings. We loved the roasted half chicken too. You can check out the full menu here.
The fit out is modern, dark and punctuated with neon signage. It was too dark to photograph any food but the ambience was spot on.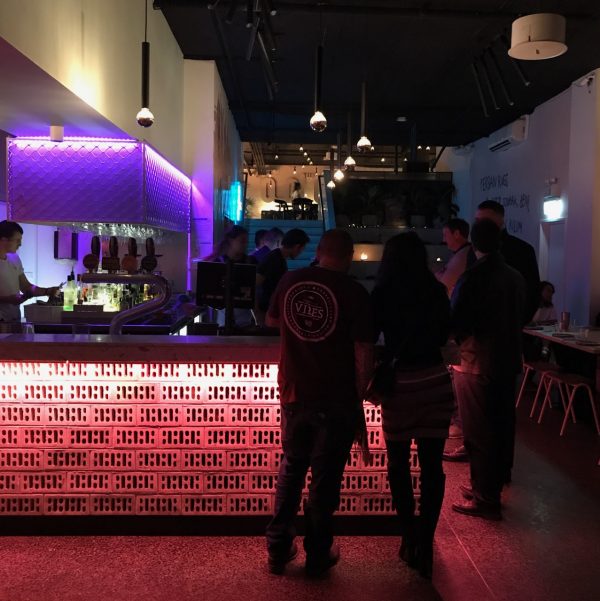 The night we visited there were a couple of birthday groups and the feeling was certainly festive. You can also pop in to the bar – pictured above and below – if you're after a more casual affair.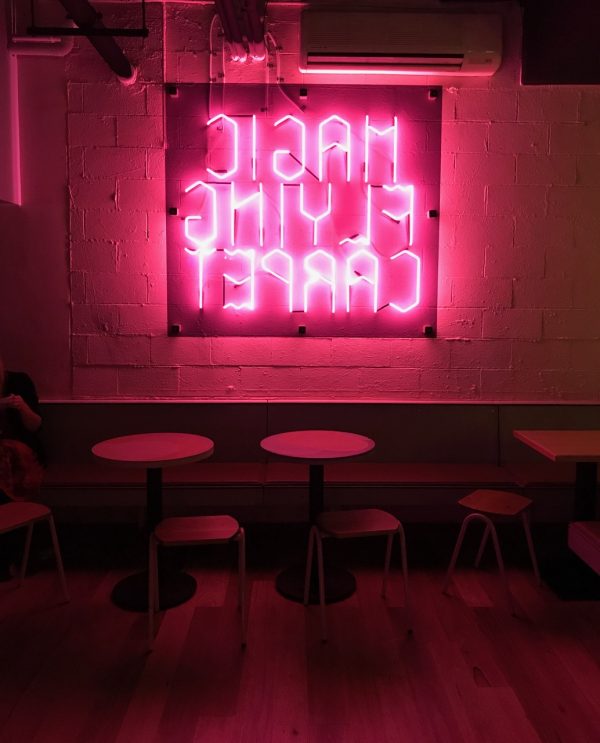 Overall, this is a great place for a group dinner, date night or a cheeky after work cocktail.
Book online here.
In the Eastern 'burbs …
For me the label "eastern 'burbs" basically covers the area from Richmond through to Belgrave and I'm happy to travel in either direction for a great spot. After reading the reviews below, you might be convinced to do likewise.
4. Hellenis Cafe, Surrey Hills
I'll tell you straight up that my great friends Mary and Scott own and run Hellenis Cafe but even if I didn't know them, I'd still be totally flogging their awesome new cafe here on the blog. It's not just an excellent addition to Surrey Hills and Melbourne's eastern 'burbs, it's a great place period.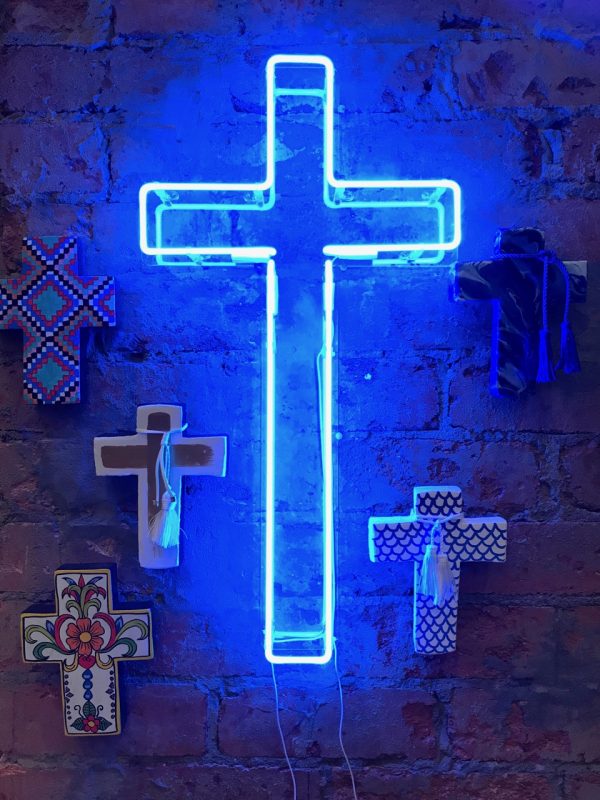 With their gorgeous modern El Greco fit out and superb food, Hellenis is high on ambience and a great place for dinner or lunch with the family, the girls or a group and on a nice day, you can also dine in the courtyard.
Their separate private dining space accommodates a group of 25 for dinner or a stand up affair for 50 peeps too.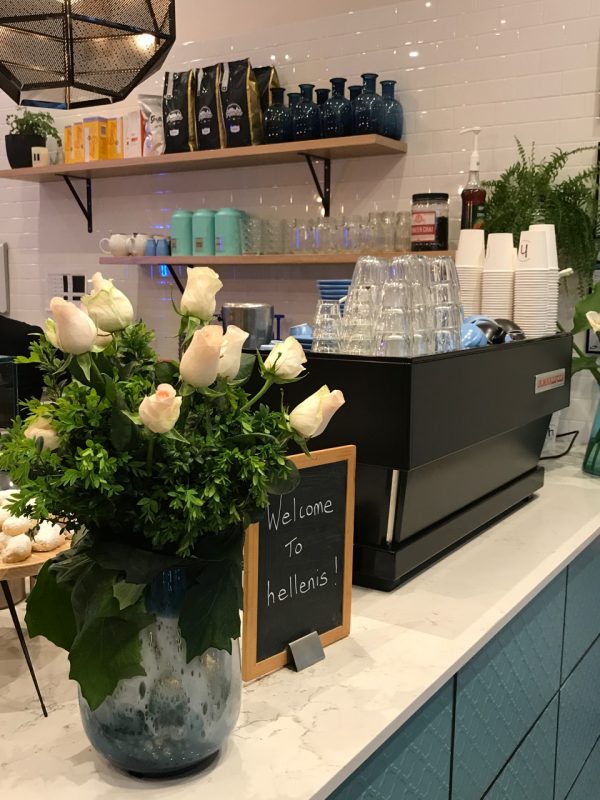 When we visited, we ordered two of the $38 banquets for Mr SnS and I, and topped it up with three other dishes as we had the kids with us. We shared everything and were all completely stuffed at the end. Everything we ate was excellent but the standouts for me were the croquettes – pictured below – the calamari and the zucchini fritters. Absolutely Next Level.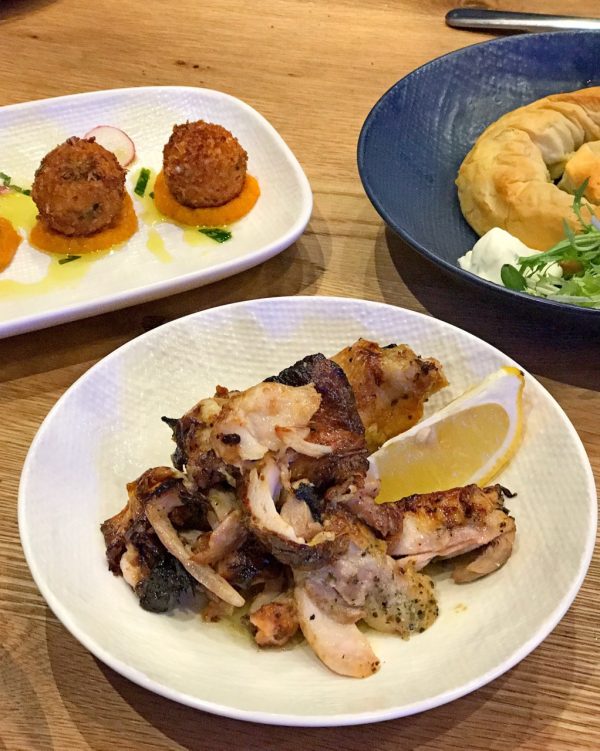 While you can order from the menu, I think the $38 banquet is the way to go, especially if you LOVE Greek food like I do and can't decide what not to have. It includes mixed dips and pita brad, fried saganaki, eggplant chips with honey, zucchini fritters, calamari, chicken gyros, a choice of salad and baklava with ice cream and, I think, represents excellent value. The $6 per bottle and $2 per beer corkage is a winner too, especially at this time of year.
Do yourself a favour and visit my mates Mary and Scott and tell them I said hi.
For more info, head to their Facebook page here or call 9830 2604 to make a booking. They're open 8am – 4pm Monday-Saturday and Friday nights for dinner.
5. Mister Fox, Ringwood
I've been desperate to visit Mister Fox for yonks and was devo to miss a close girlfriend's 40th here last year. The day we did visit though, we were lucky enough to score a sunny Spring day.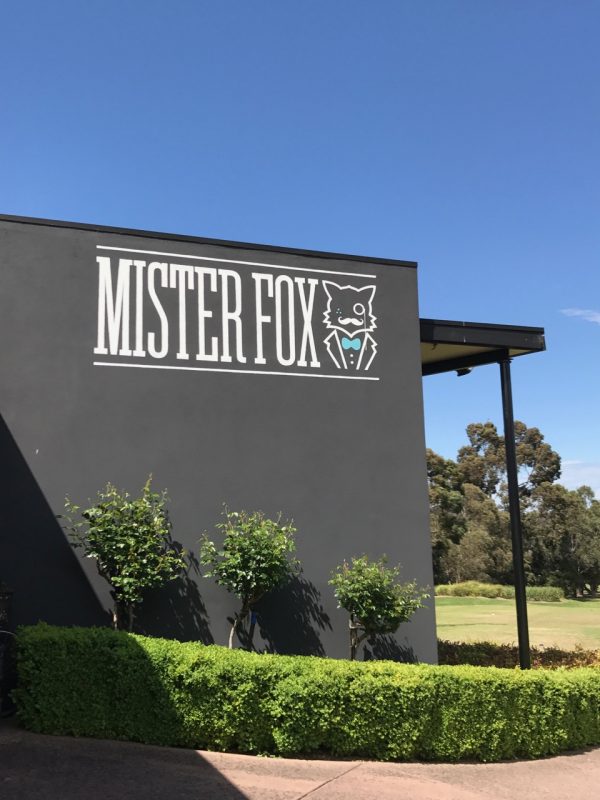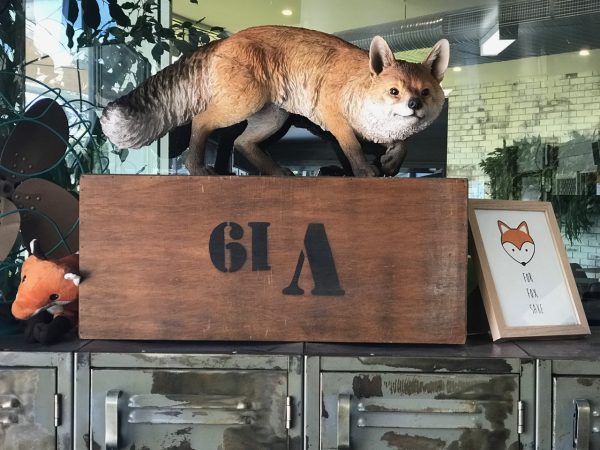 We initially sat outside to look over the golf course but it got a bit windy so we went back inside to eat. On a glorious, still day though, this is a great spot for brunch or lunch and there's plenty of space for the kids to play too. Winning.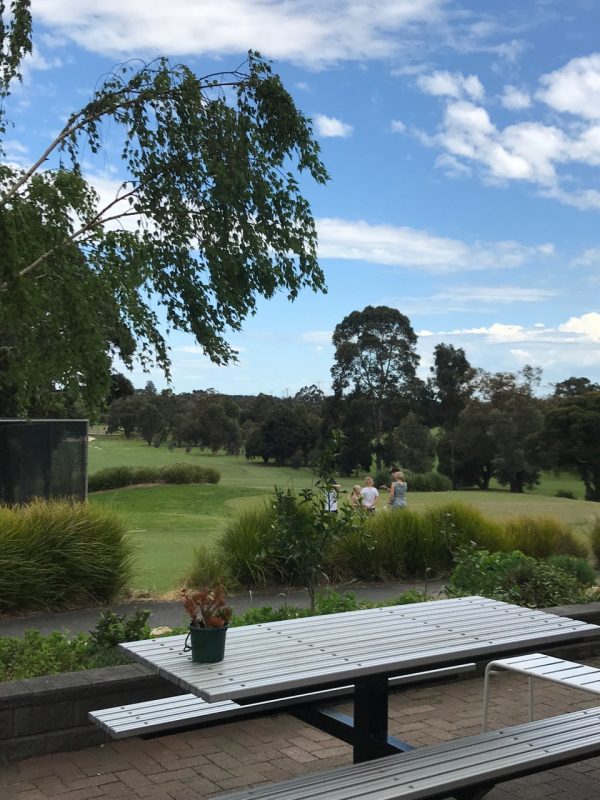 The food's not too shabby either. My breakfast salad for fox sake – pictured below – was substantial and ticked all the boxes and then some and is up there with my favourite breakfast dishes of the year.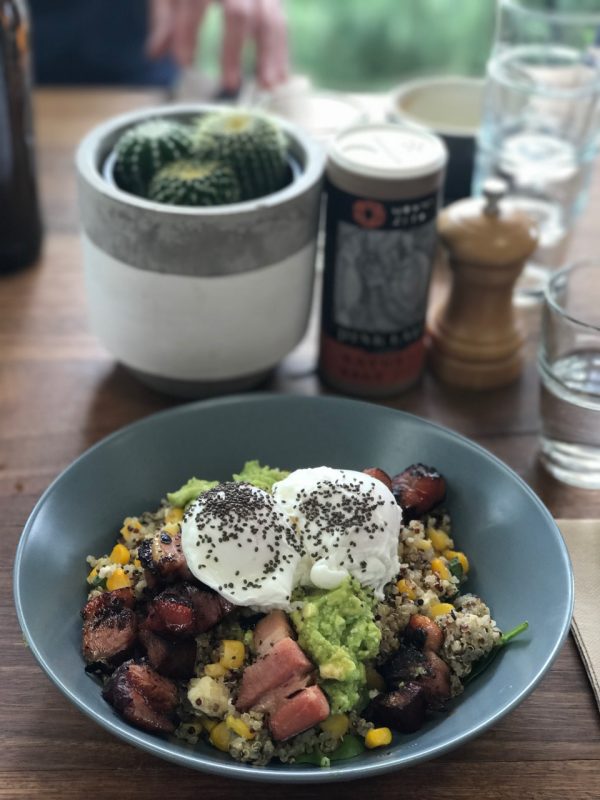 We'll definitely be back to Mister Fox and can't wait for our next gathering or function here. Anyone?
To book and check out the menu, head here.
Looking for more reviews?
Here are some of my recent reviews …
– Ten Awesome Banquets in Melbourne
– Five Fab Cafes in Melbourne's Eastern Suburbs
– Where to Eat in Melbourne's Eastern Suburbs
So over to you – have you been to any of these spots or have you discovered somewhere new and fabulous in your neighbourhood we need to know about?