Today's post is in response to a reader request:
Dear Vanessa
I would love your ideas on what to do in Melbourne for a couples weekend. My hubby works in Melbourne Mon-Fri (we live in Sydney) and I'm joining him in Melbourne in early August for a child-free, grown ups weekend. We've already booked our accommodation but places to eat, visit, shop etc…I'd love to hear your thoughts.
Michelle x
Well, firstly, thank you Michelle for your great question. A cheeky weekend in Melbourne is always a good thing, even when you live here.
In fact, I love a stay-cation in Melbs with or without the kids and have done several over the years.
So while this post will no doubt be of interest to people living outside Melbourne, if you do live in Melbourne, hopefully this post will give you some ideas for your next weekend or stay-cation.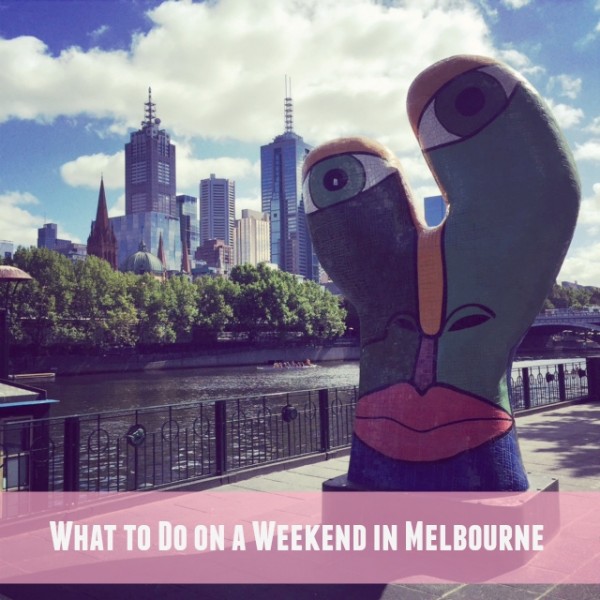 So with accommodation sorted, let's turn to food first.
Where to Eat
Melbourne is a foodie's paradise. There are always fab new places to check out as well as plenty of tried and true favourites that have well and truly stood the test of time.
But before I launch in, let me give you the Larry Lowdown on dinner out in Melbourne.
I'm not sure if it's the same in other capital cities, but most places in Melbourne (particularly new, hip places) run at least two sittings for dinner if they accept bookings at all.
Accordingly, it's not easy to nab a 7.30pm booking in most places as the usual sittings are 6 – 8pm or thereabouts and then 8.30pm onwards. The upside of this is that the service is super efficient. The downside is eating at a time that may not suit you.
So if you're after a lingering dinner, either book in at the late sitting (perhaps hit a nearby bar beforehand) or take the fine dining route (try Bistro Guillaume or Rosetta at Crown for that) where you're less likely to be rushed through. If you're not sure if they are running sittings, be sure to ask when you book/arrive.
All of the places below are places I've either visited and would recommend or places on my "must go list".
One of my favourite places in Melbourne is Shane Delia's Maha. Newly refurbished, Maha is located in a basement in Bond Street and is more of a fine dining option.
We have been going to Maha for years, usually for Mr SnS's birthday, our wedding anniversary or a special night out with friends. Shane's modern Middle Eastern food is delicious, beautifully presented and always interesting. Unlike a lot of other fine dining establishments, there is plenty of it too. The service is excellent too.
We've done both the more rustic Soufra degustation (4 courses) and the fine dining option (6 smaller courses) and both are excellent. The wine matching option is also well worth doing if that appeals.
For beautiful Spanish cuisine, it's hard to go past Mo Vida. There are three Mo Vidas in the CBD although my favourite is the original in Hosier Lane, pictured below. The tomato and anchovy sorbet tapa and the poor man's potatoes are must haves as is a big glass of Sangiovese to wash them down. Churros for dessert of course. We've been going to Mo Vida consistently for over ten years and have never been disappointed.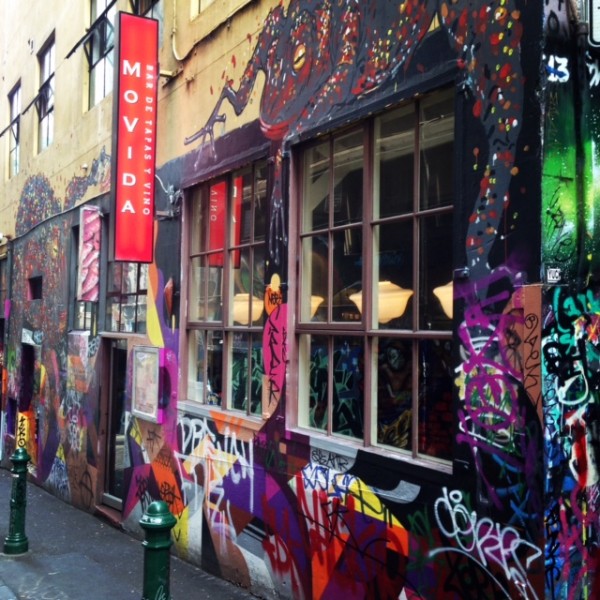 You'll definitely need to book ahead for Mo Vida and Mo Vida Aqui but Mo Vida Next Door (next door to Mo Vida funnily enough) is walk ins only. Bar Lourinha, in Little Collins St up the Spring Street end of town, also do sublime Spanish tapas on a walk in only basis.
For a slightly more casual option, (and if you love modern Asian cuisine), I would highly recommend Supernormal (Japanese), Lucy Liu (multicultural Asian) and Coda (French-Vietnamese). All have great fit outs too.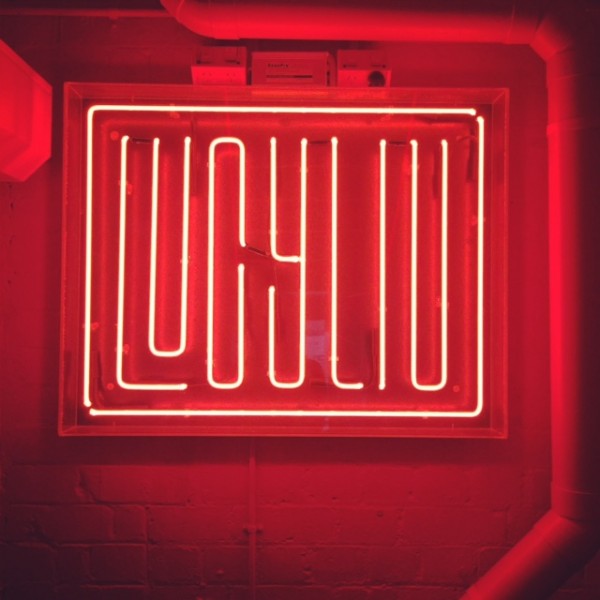 They all take bookings except Supernormal where there is a walk in policy for parties under 6 for dinner (you can book for lunch though). All are in or off Flinders Lane between Swanston and Exhibition Streets, so they are nice and central.
I've heard great things about Longrain (in Little Bourke Street) and Red Spice Road (in the QV building or McKillop St) too.
You can try your luck at Chin Chin and Meatballs and Wine Bar in Flinders Lane as they only take walk ins but be prepared to wait and hour or two at peak times.
If you love Mexican food, you are spoilt for choice in Melbourne. Check out the super cool Fonda in Flinders Lane and Mamasita in Collins St, although neither take bookings so you'll need to wait at their bar, leave your name at the door or go early.
George Calombaris' Gazi is more casual but still does great food (and takes bookings) if you have a craving for Greek food.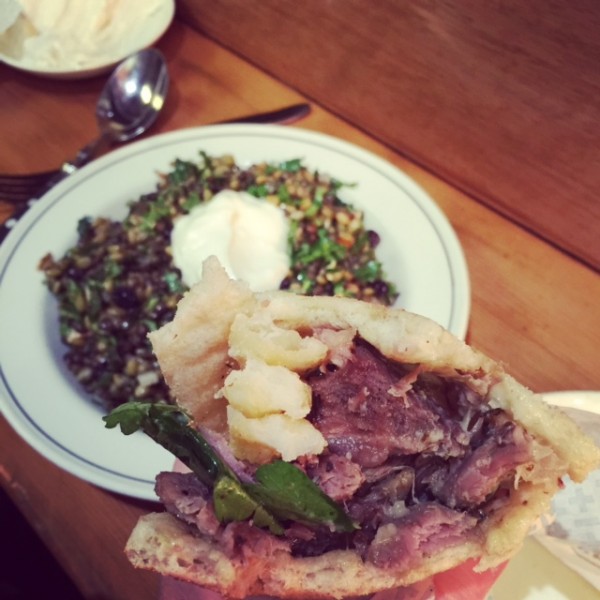 For lunch while you are shopping and sight seeing, head to Jimmy Grants at The Emporium for excellent souvlakis (pictured above), chips and salads.
Coffee is consistently fabulous generally speaking but one of my favourites is Sensory Lab at the front of the David Jones entrance on Little Collins St.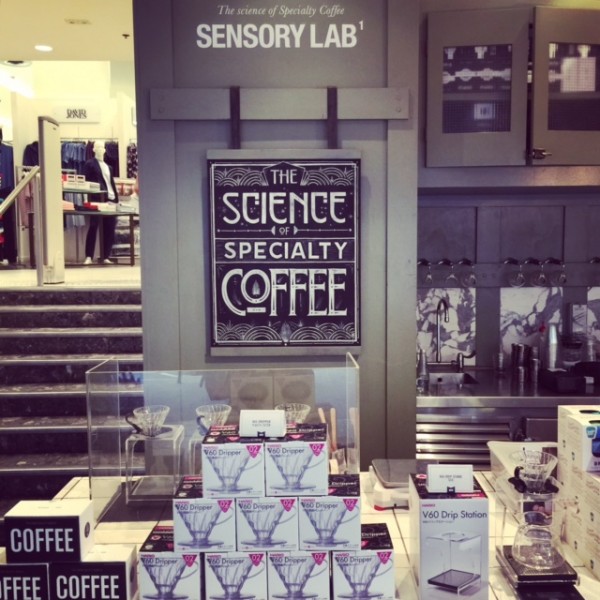 I also love the many cafes in Degraves St (Journal Cafe) and Centre Place (Issus) if you'd like a side of people watching.
For a drink, Transport is hard to beat with views over the Yarra or try Goldilocks (warning, there is a Noodie Kingdom downstairs) for rooftop views of Emporium and beyond (pictured below).
Also check out my bloggy pal The Gin Queen who is all over the bar scene in Melbourne.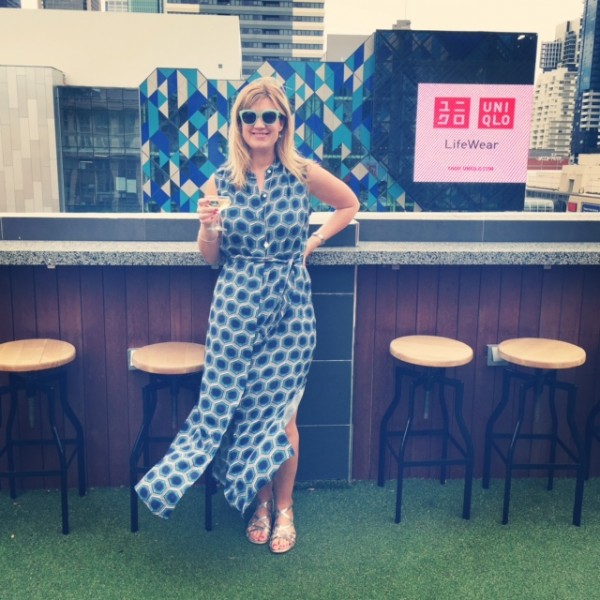 Where to Shop
I love the arcades and lane ways that run from Flinders Street right through several blocks to The Emporium on Lonsdale Street.
If you walk from one end to the other, as well as showcasing some great shopping, you'll also get to see some magnificent period architecture including the new H&M in the iconic GPO building, the Royal and Block Arcades, both part of Melbourne's Golden Mile.
You will also find everything from interesting one off shops  and local fashion brands (like Kinki Gerlinki in Centre Place) through to the well known Australian and international brands over at Emporium.
There's a lot to see so here is a suggested route.
Beginning at the corner of Flinders St and Degraves St, wander down Degraves St.
In Degraves St, I adore Clementine's (which only sells Victorian made wares and produce) – look for the orange bicycle.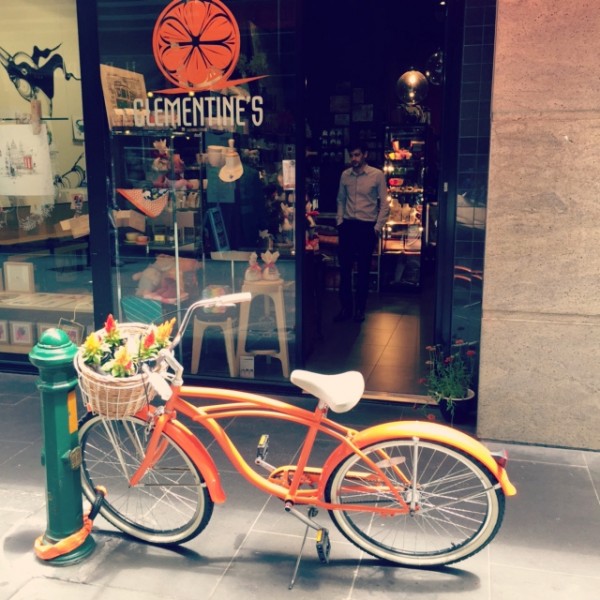 Next door, The Little Book Room sells the most exquisite children's books. Opposite is a beautiful stationery store that would not be out of place in Venice or Florence. I've also been known to grab a cheeky waffle at the entrance to the subway.
Then cross Flinders Lane through to Centre Place. Here you'll find gorgeous boutiques, hip cafes and lots of interesting people. There's great food and coffee to be had at Journal, Degraves Expresso Bar and Issus in this vicinity.
Once you've walked through Centre Place, being sure to stop in the little boutiques (like Kinki Gerlinki), cross Collins St and dog leg to your left through the Block Arcade to Little Collins St.
In Block Arcade you'll find the famous Hopetoun Tea Rooms and the top shelf Haigh's Chocolates. As you walk through Block Place, you'll find more cafes and boutiques until you get to Little Collins St.
At Little Collins St, either veer right for a coffee at Sensory Lab at David Jones, or cross through to the Royal Arcade, through which you'll arrive in the Bourke St Mall. The Royal Arcade is one of my favourites, with Hill & Dale (great clothing and accessories), Jasper Junior (for toys) and the quirky Babushka shop.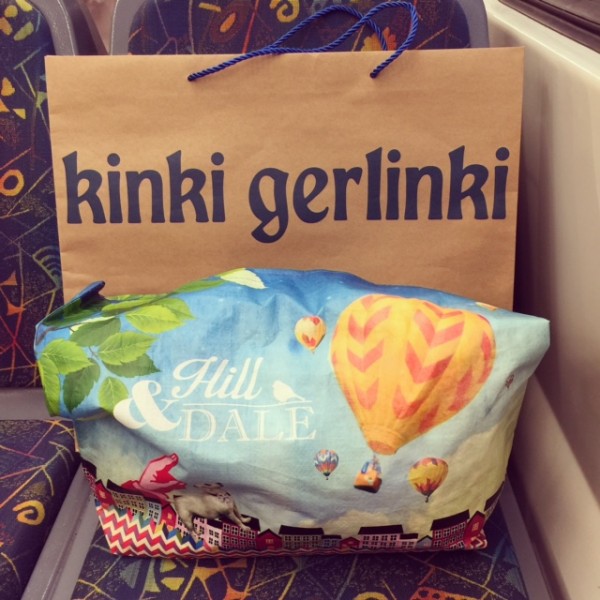 It's all happening shopping wise in Bourke St mall. You'll find H&M in the renovated GPO, a huge Zara and the newly renovated David Jones and Myer flagship stores as well as many of the usual suspects.
There are walkways on upper levels from both department stores across to The Emporium or you can stay on ground level, walk through H&M through to The Strand to check out Gorman's Home store and then walk the short distance along Little Bourke St to The Emporium.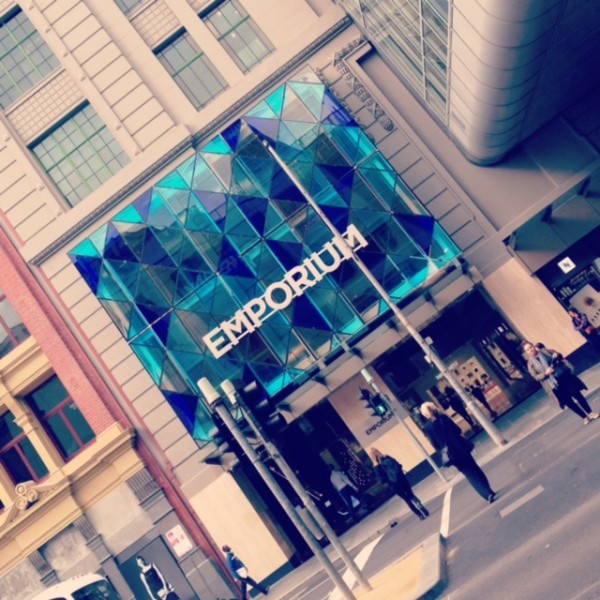 At the Emporium Melbourne you'll find the largest designer precinct in the country featuring international brands such as Top Shop, Uniqlo, Muji and Kate Spade not to mention all the usual Australian suspects (except for Country Road which is next door at Melbourne Central).
There are thirty food outlets too including the gorgeous Tea Salon, below.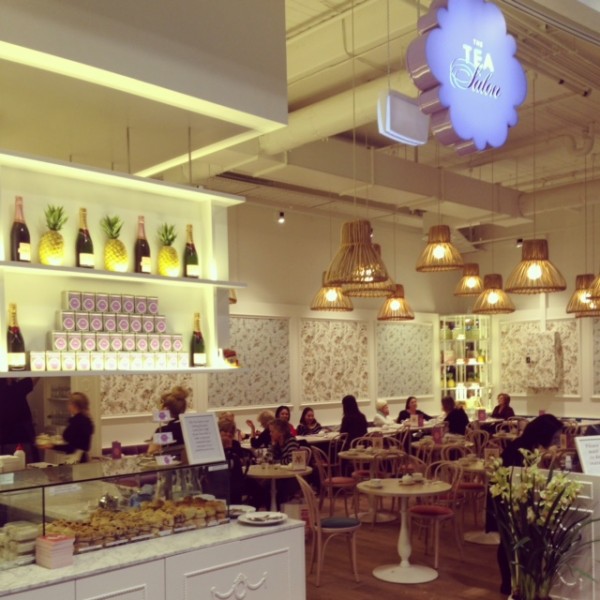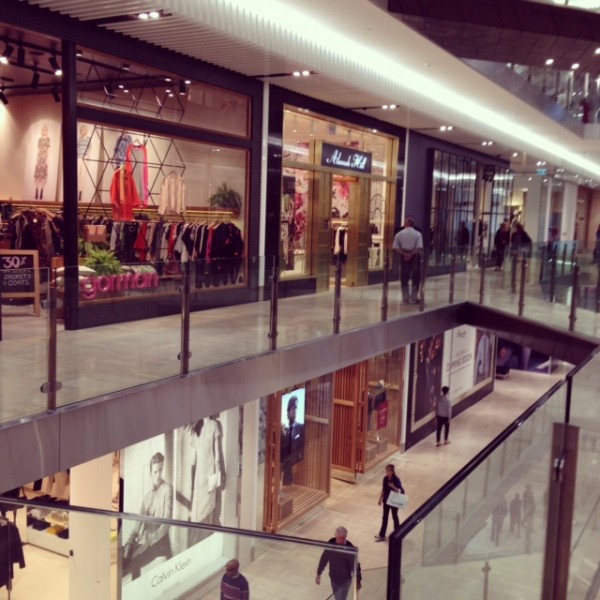 You could very easily spend half a day in Emporium alone. For a full list of the stores, head here. The nearest train station is Melbourne Central which is accessible if you cross Lonsdale St and walk through Melbourne Central shopping centre.
What to do
If you love sport, a trip to the MCG, below, is a must.
In Winter, there are AFL games on Friday nights, some of which are at the 'G. It's chilly but you'll generally find a great atmosphere.
In the summer months, catching a game of cricket is always fun. With Test matches, day/night games, 20/20 and Sheffield Shield games, there's always something on.
There's also the National Sports Museum at the MCG which is open during the day.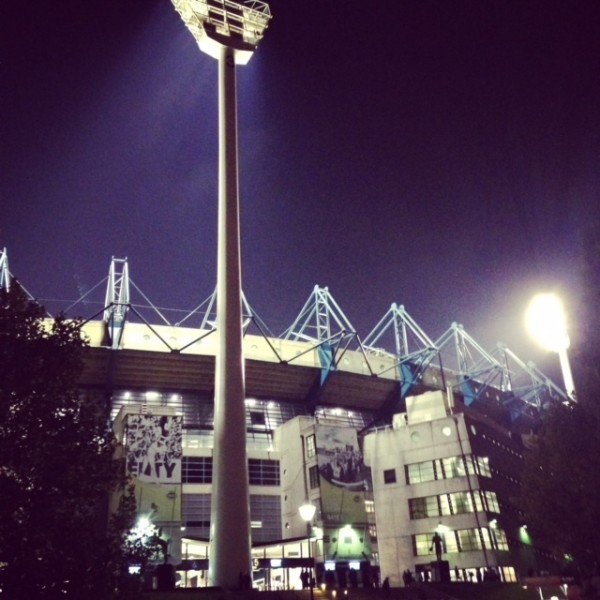 For art lovers, the National Gallery of Victoria (NGV), situated across two sites, is a great way to spend an afternoon. The Australian collection is housed at Federation Square and the international works are at St Kilda Rd.
Also check out Hosier Lane and surrounds opposite Federation Square (around Mo Vida) for some excellent street art.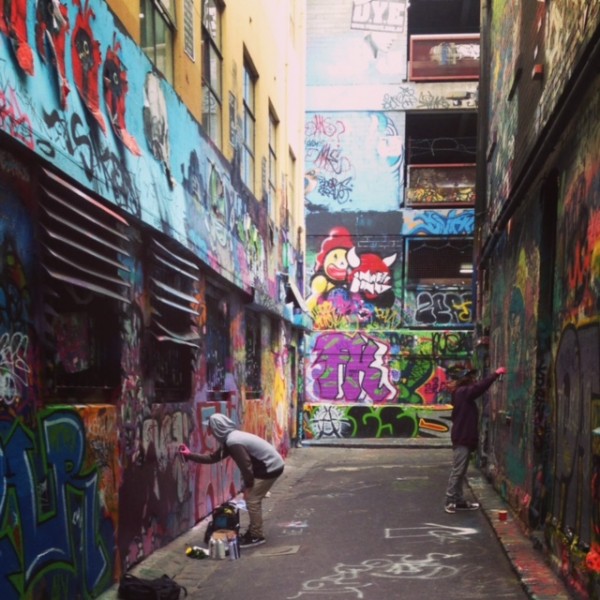 If you are a David Bowie fan, don't miss the current exhibition at The Australian Centre for the Moving Image (ACMI),  David Bowie Is. The exhibition is open until 10pm on Thursday and Friday nights with a DJ or live entertainment. For tickets and more information, head here.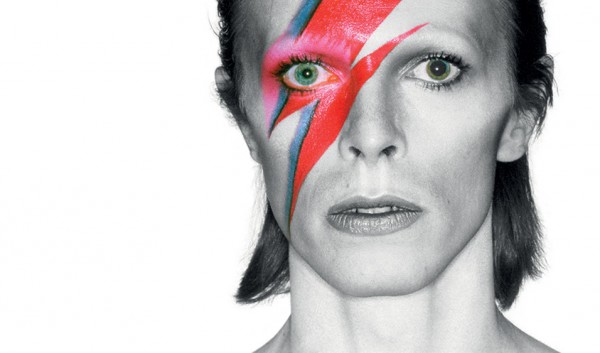 Image credit – ACMI
The Immigration Museum on Flinders Street is well worth a visit too.
There are a few markets around town as well – the MarkIt market at Federation Square is well worth a visit when it happens twice a year and there is the Arts Centre Sunday Market at Southbank every Sunday.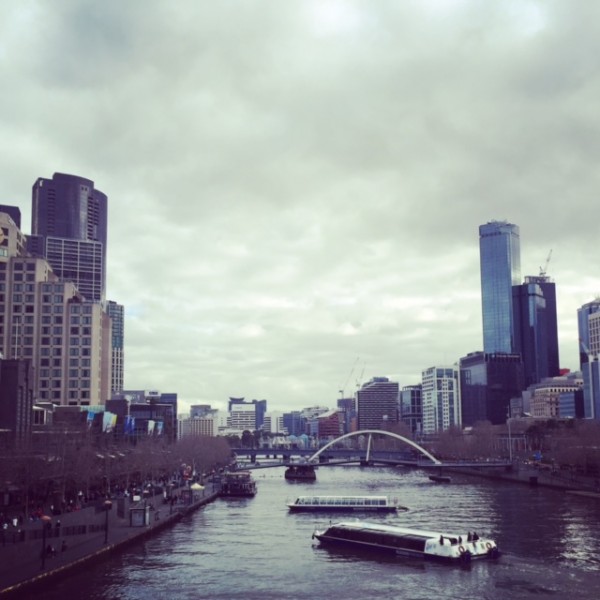 A wander along the banks of the Yarra is always fun too – there are places to grab a drink and people watch on either side.
Melbourne is full of beautiful historic buildings – Flinders Street Station, the State Library, the Manchester Unity Building, the old Treasury building and so on. For more information and ideas for walking tours and places to visit, head here.
You'll also find a list of free things to do here.
For more info, the following posts may also be of interest:
– What to do in a 24 hour Melbourne getaway when Mr SnS and I had a night in the city without the kids. It includes a review of where we stayed, ate and what we did;
– Five Great Places to Eat in and Around Melbourne for more eating options in the city and further afield.
What are your favourite things to do in Melbourne? How would you spend your weekend in Melbourne?