While Melbourne's food scene has always been top notch, CBD standards have not always rippled out to the 'burbs.
In the last decade we've lived in the eastern suburbs though, we've seen an exponential improvement in not only the number, but choice and standard of offerings around these parts.
Every six months or so, as I put together these posts, I scroll through my Instagram and am amazed by the depth and variety of local places.
While many of my favourites – such as Aunt Billies in Blackburn and Mister & Miss in Mont Albert – go from strength to strength, there are always new places to check out and fall in love with.
Today's round up certainly reflects this.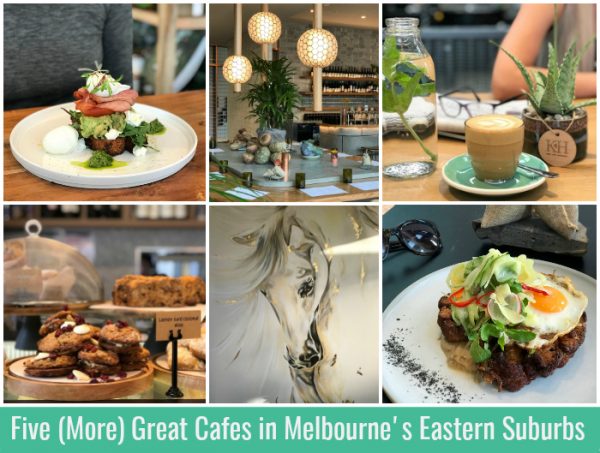 1. The Hatter & The Hare – Bayswater
I chanced upon The Hatter & The Hare last week while my son did a school holiday workshop across the road at the Knox Community Arts Centre.
What a fantastic place, which was unsurprisingly heaving on an afternoon in the school holidays.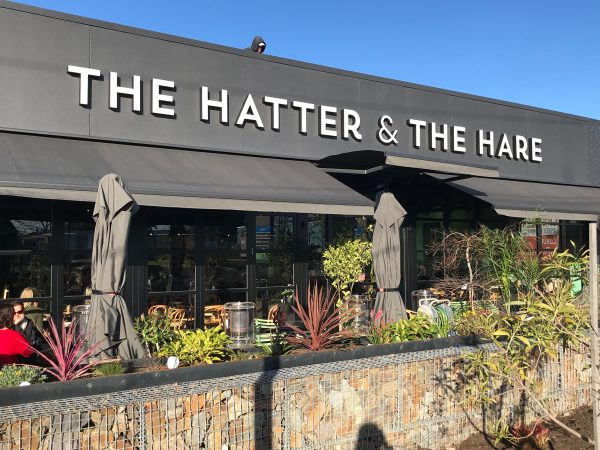 Located in a huge warehouse space with green painted exposed brick, this 160 seat food emporium is a magical place to step into …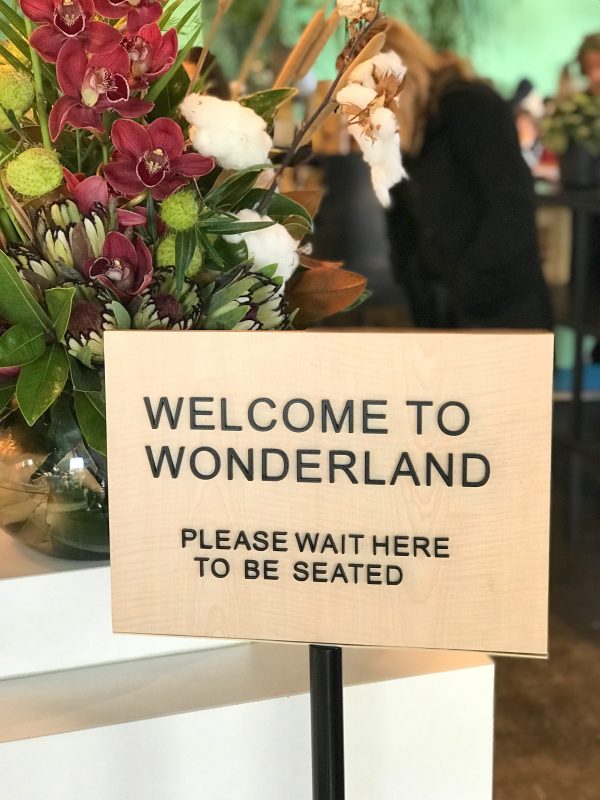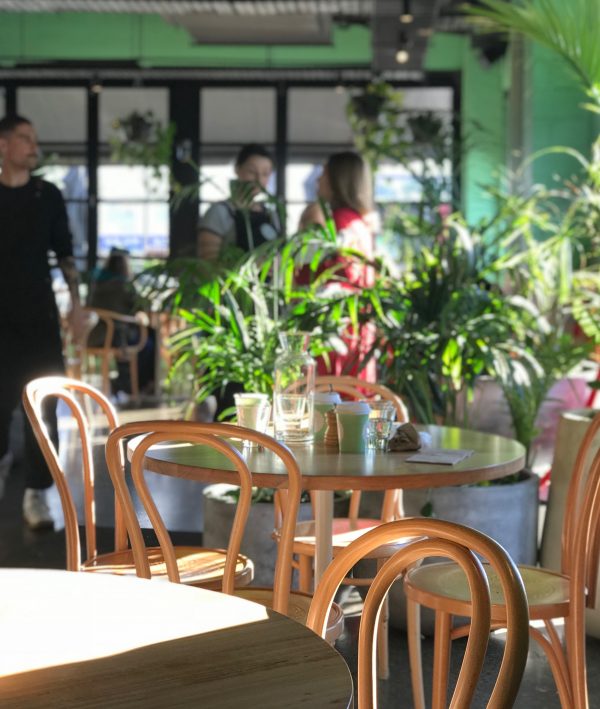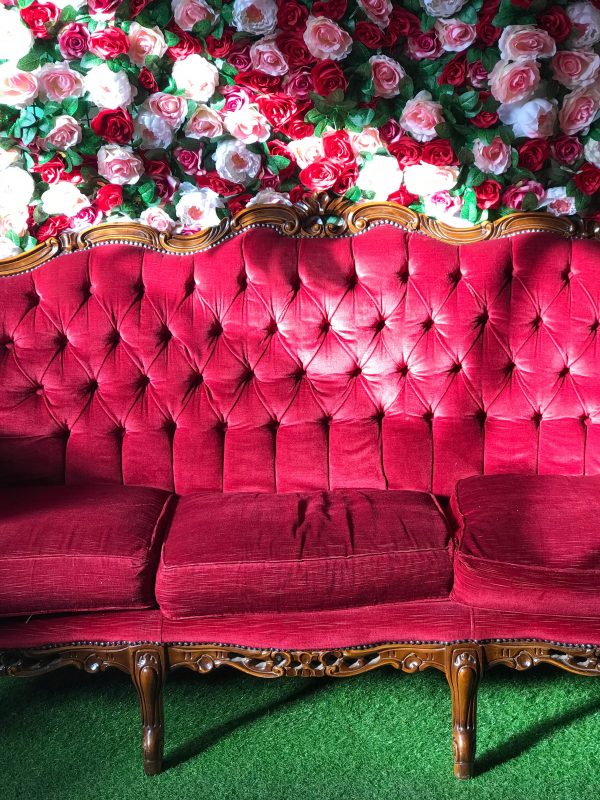 With exquisite and colourful baked goods and their renowned high tea experiences – currently on a sabbatical but back in Spring – The Hatter and The Hare is a special spot for all day dining but especially morning and afternoon tea.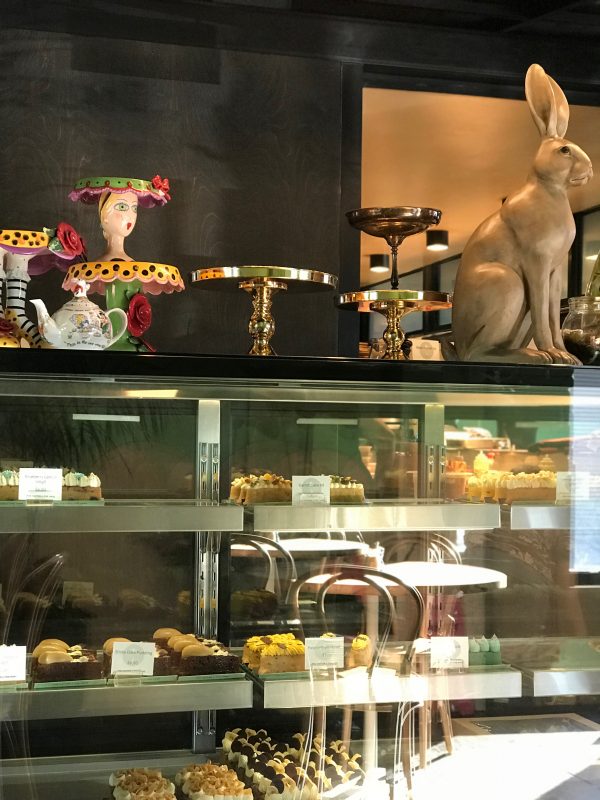 I was very impressed with their breakfast/brunch menu, but having already eaten lunch, I opted for slice of sticky date pudding. YUM.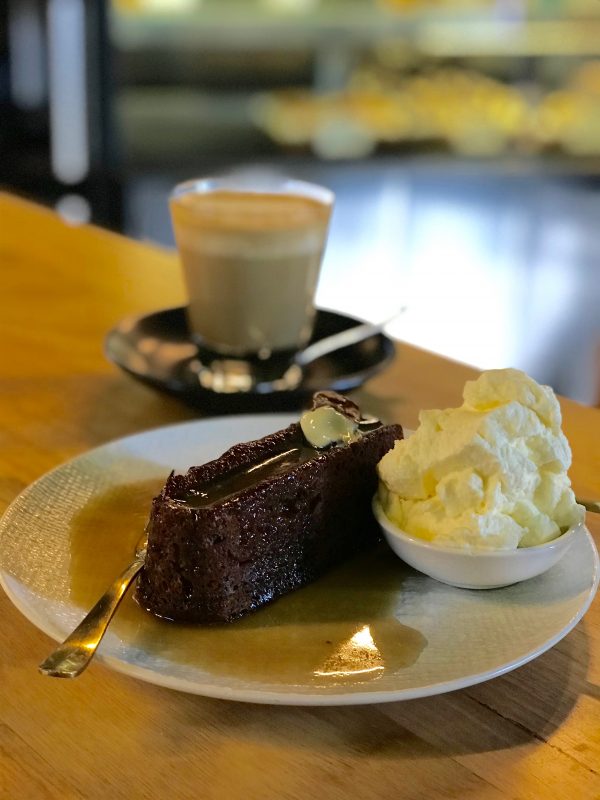 I will definitely bring the kids back here and I reckon Mr SnS would love it too.
They don't take bookings on weekends but you can try your luck on weekdays.
For more details, head here.
2. The Joy Parade – Laburnum
Located on the corner of the leafy Laburnum shopping village, The Joy Parade is a very welcome addition to the neighbourhood, offering both a lovely, light cafe and a well stocked gift shop.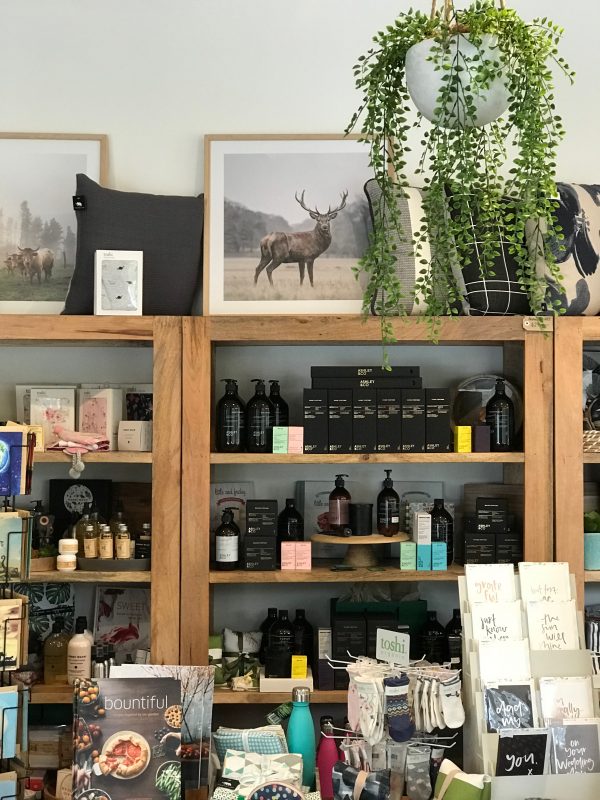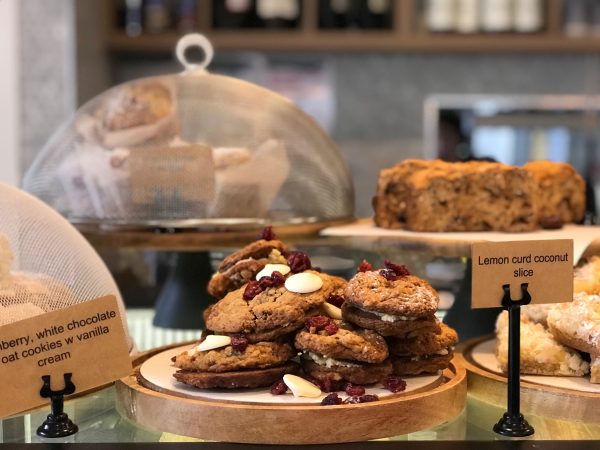 With it's light and plant filled interiors, this is a very pleasant spot for coffee or something more substantial. While the kids would no doubt opt for the delicious baked goods, I went straight for the mushroom bruschetta.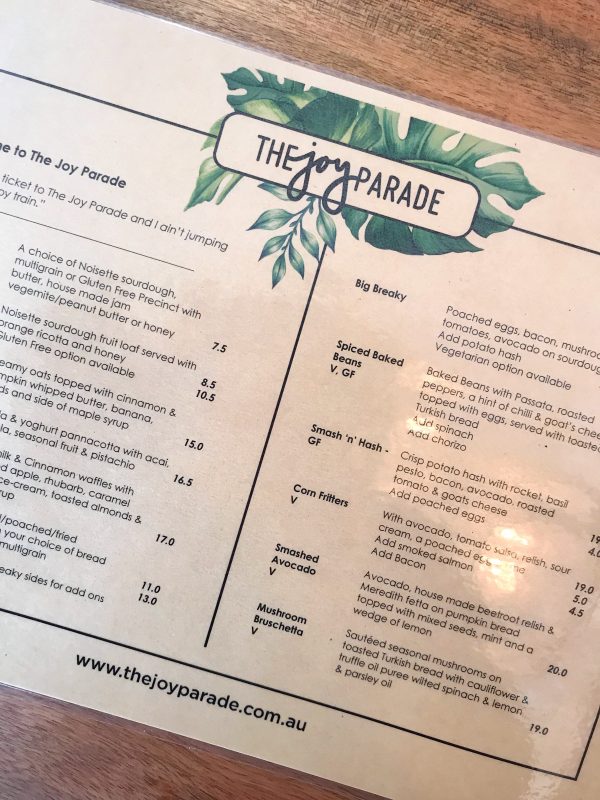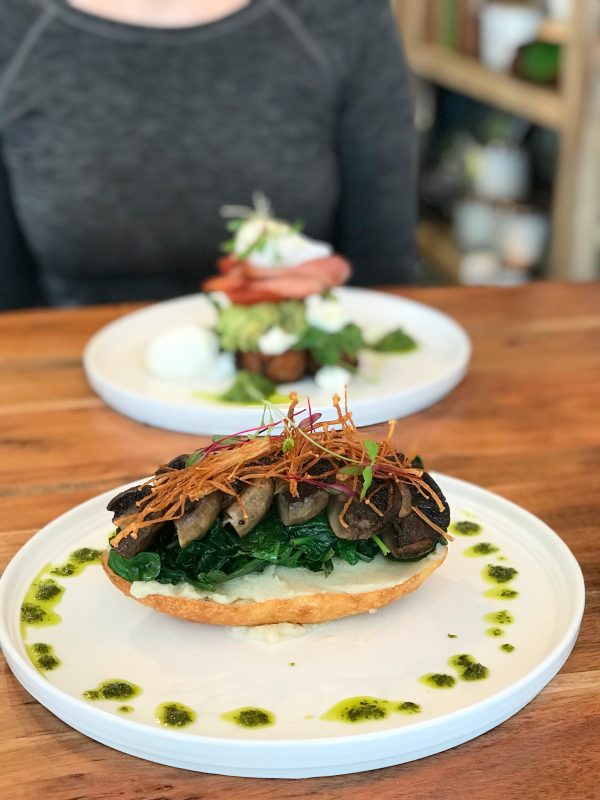 Meanwhile, my friend Amelia rated the Smash and Hash …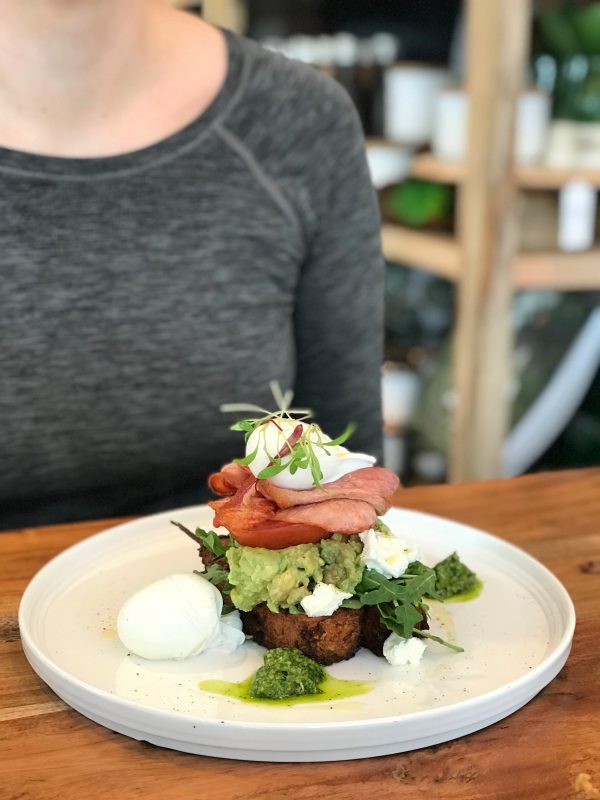 This is a great spot to meet a girlfriend or to take one of the kids for some special one on one time. Even better that you can pick up a gift or card as you leave and kill two birds!
For more details, head here.
3. Whitehorse Chloe at The Chen Art Series Hotel – Box Hill
If you've been driving up and down Whitehorse Road over the last couple of years, you would have seen the gradual building of the latest Art Series hotel – The Chen – going up on the corner of Nelson and Whitehorse Roads.
The Chen is now open for business and Whitehorse Chloe has opened at street level, just off the lobby. I couldn't wait to check it out.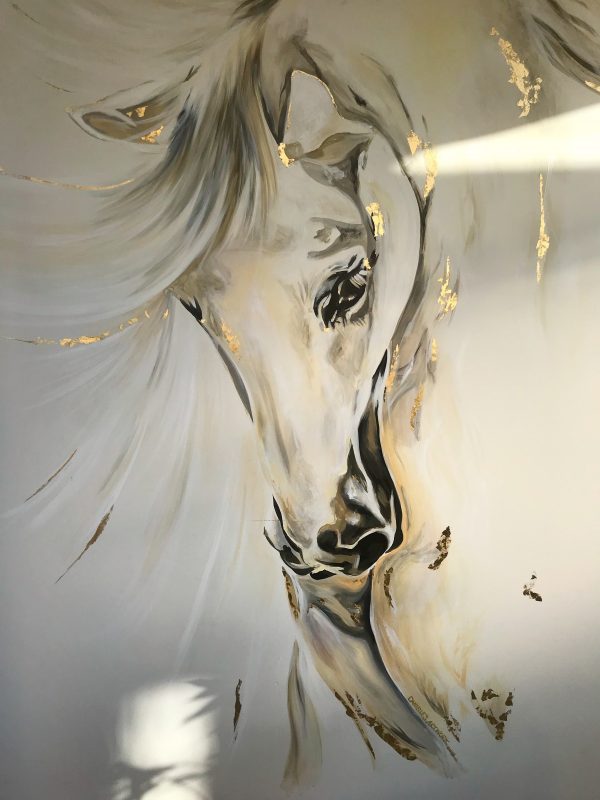 Over two levels, this is a clean, white, modern fit out, punctuated by contrasting inside greenery and gold serving ware.
With a menu spanning all day, there's plenty to like here from breakfast through to dinner.
I opted for a lunch option – the Black Quinoa and Rice Bowl – with a side of thick cut bacon. It was delicious, but unfortunately served with only a spoon and fork – I definitely needed a knife for my bacon chop. The crispy egg on top was absolutely perfect though.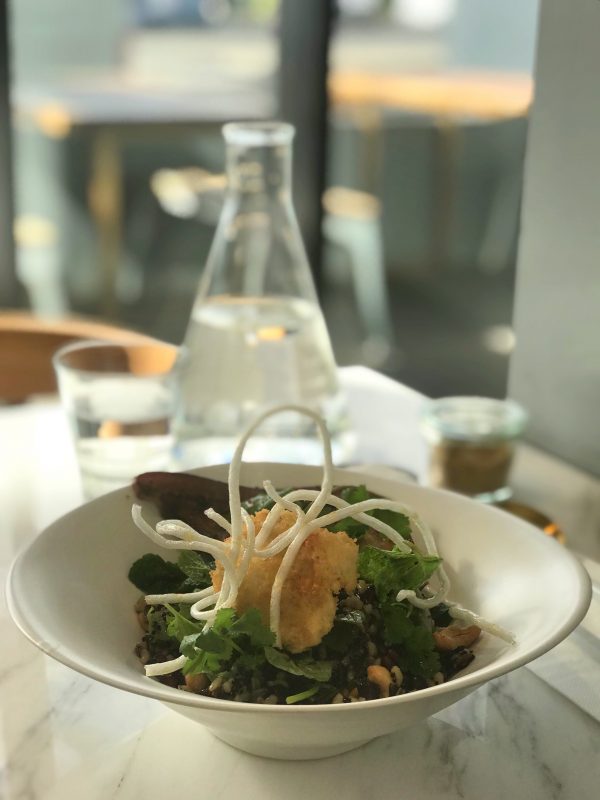 Overall, the service was slow and inattentive the day I visited, but once early service issues are sorted, I'm sure there will be plenty to like about Whitehorse Chloe.
For more details, head here.
4. Little Things Coffee –  Blackburn
Situated in the semi industrial and commercial end of Railway Rd, Little Things Coffee is not just your average cafe.
As a social enterprise, with all profits donated exclusively to World Vision, Little Things Coffee funds community development and emergency relief work to 100 million people, in more than 90 countries.
If that's not a great reason to meet a friend for coffee or lunch, I don't know what is.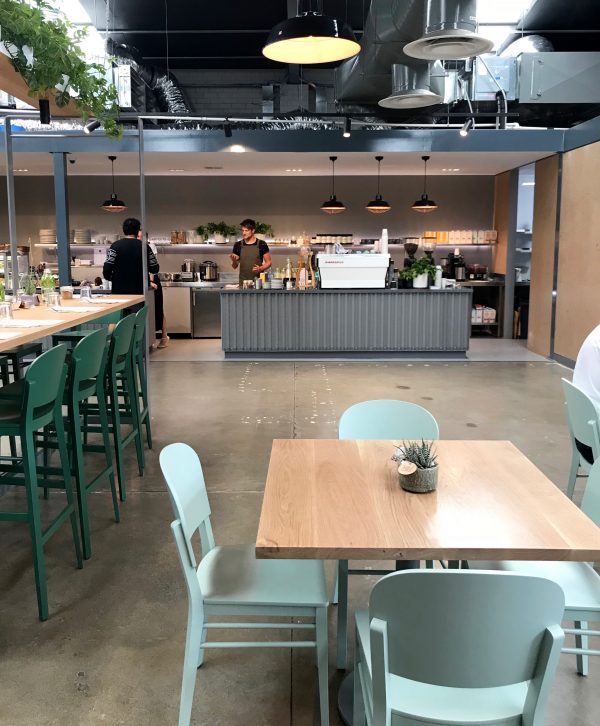 I'm also a big fan of it's Scandi slash industrial fit out, with it's concrete floors, mint timber chairs and plenty of indoor greenery.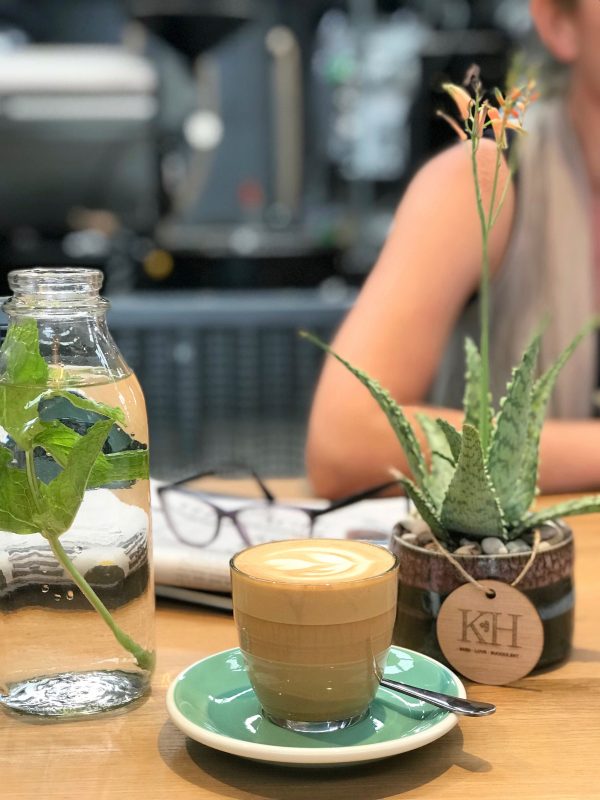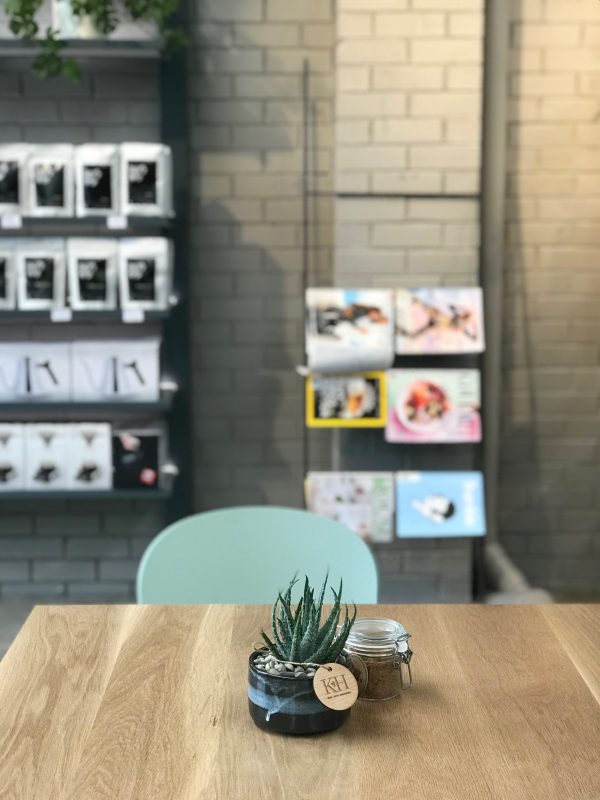 With ethically sourced coffee roasted on site, the brews are excellent and while the menu is limited – they don't have a full kitchen – what is on offer is excellent. The zoodle salad I had here – pictured below – was Next Level delicious.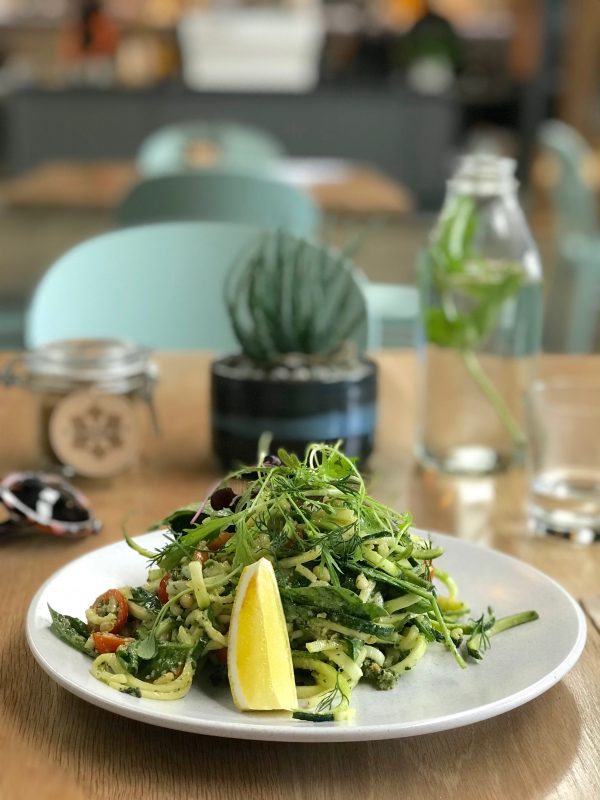 With plenty of space – great for prams – and super friendly service, this is a great place to meet a friend, work for the morning or stop by for a takeaway. Even more so if you like to support businesses that give back to the community.
I'd love to see some food trucks outside or extended opening hours but for the moment, Little Things is open weekdays and Saturdays until 3pm but closed Sundays.
For more info, head here.
5. Abacus All Day – Eastland/Ringwood
I'm a regular at Eastland and am always looking for new places to eat so I can rest my retail weary bones. My latest fave is Abacus All Day, located in the Town Square.
With a superior fit out, seasonal decor and statement lights, I'd come here regardless of the food situation, which incidentally, is pretty great too.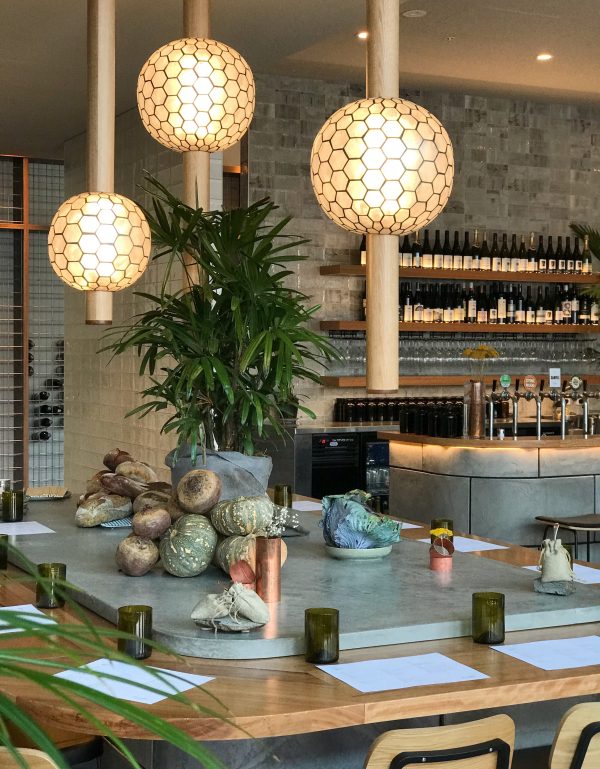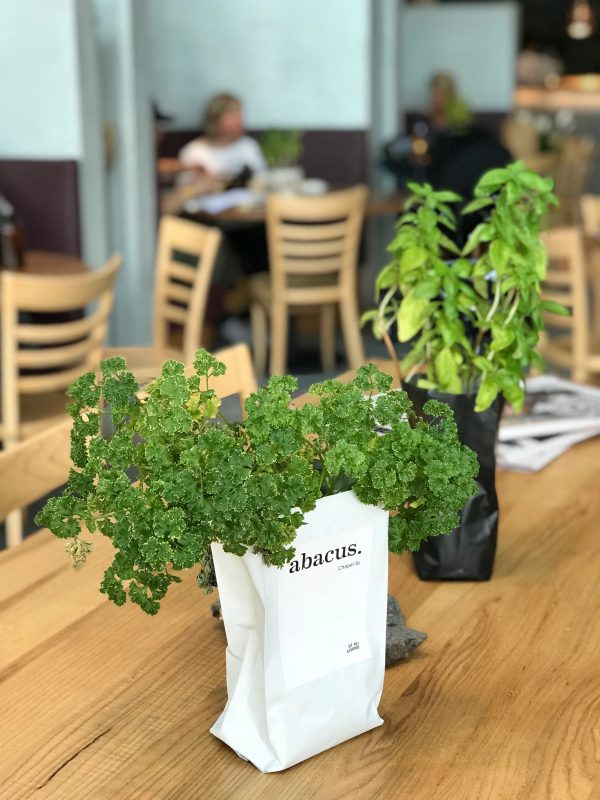 I've eaten here a few times since it opened earlier this year and I've been impressed every time.
The first time I visited, I had the cauliflower dish below which was on their Autumn menu – YUM.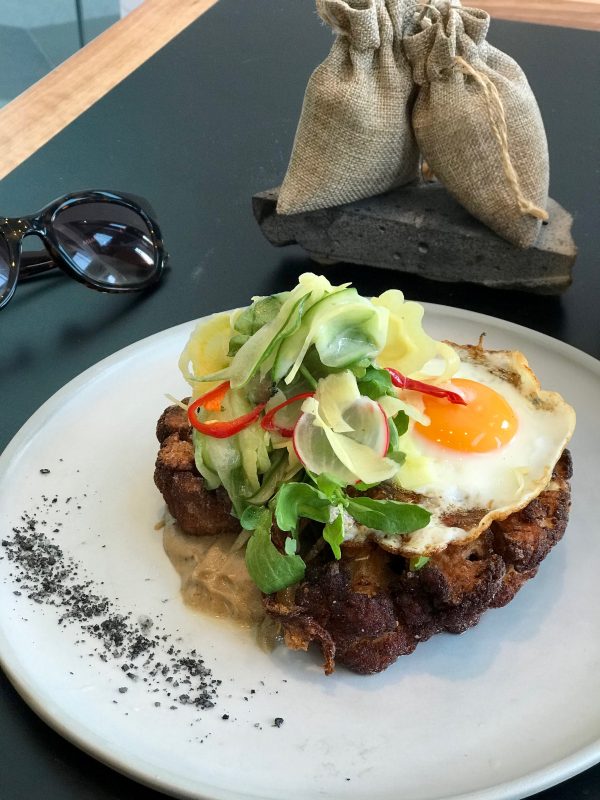 More recently, I enjoyed this Avocado & Pumpkin dish which involved pillowly pumpkin fritters. HELLO.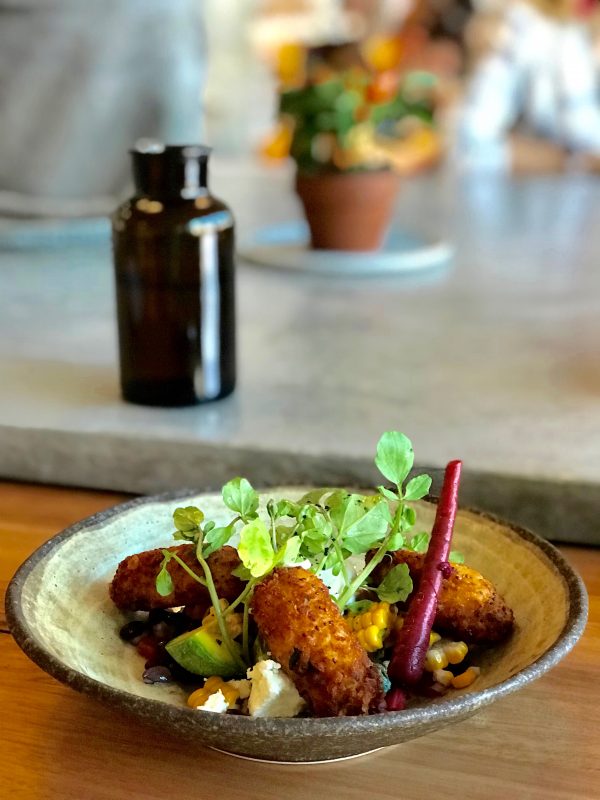 With everything from pastries and coffee through to it's day and evening menus and full bar, this really is a great spot. All day.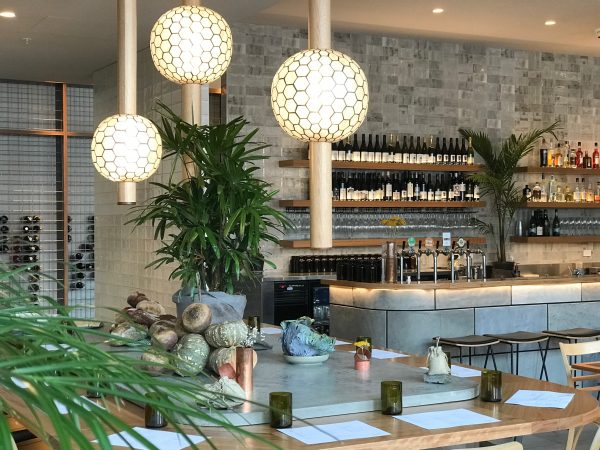 For more details, head here.
6. Property of Little One – East Doncaster
It's always a pleasure to discover a local treasure tucked away from the main road.
Property of Little One, in Rosella Street East Doncaster, is one such discovery, although the locals and families at Beverley Hills Primary School, located opposite, are no doubt well and truly on to this One.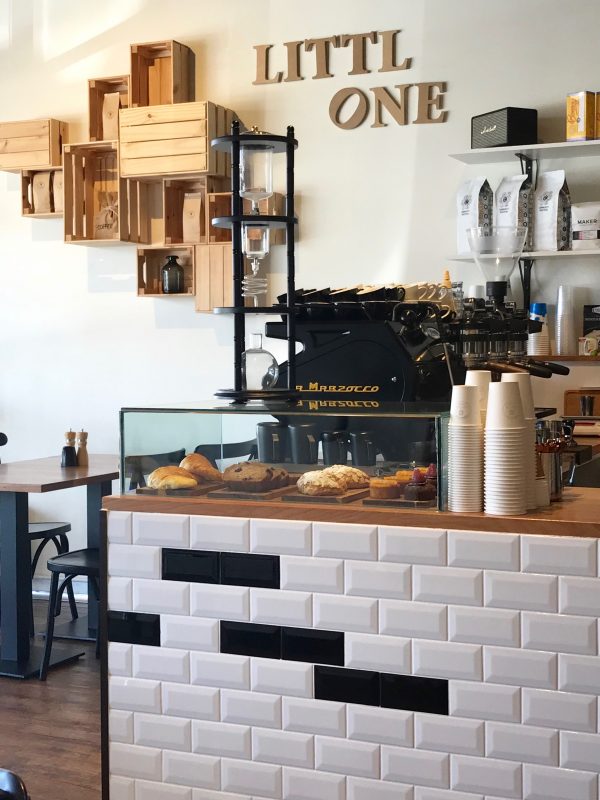 With it's modern monochrome fit out, warmed up with light timbers, Little One is a great spot for a post drop off catch up or brunch or lunch on the weekend. Just don't come on Wednesdays when it's closed.
I was in Brunch Land when I visited and thoroughly enjoyed this smashed avo and bacon dish.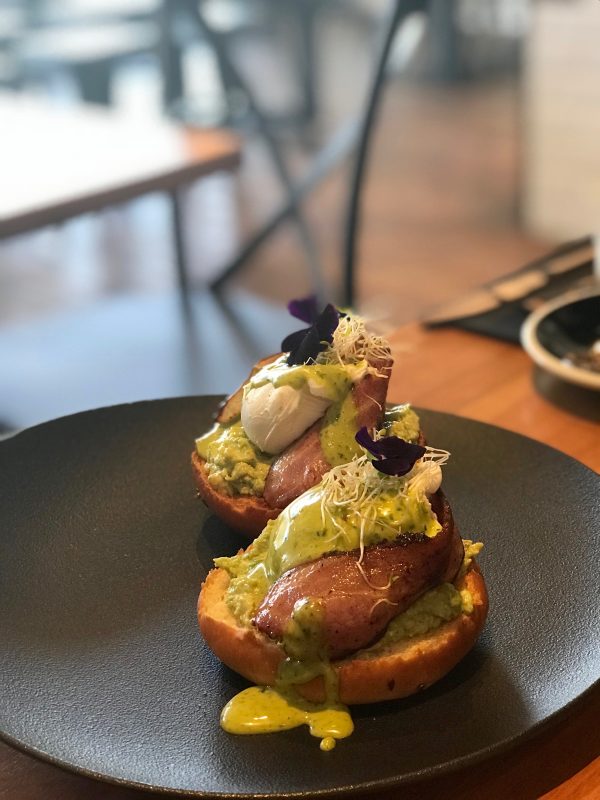 Lunch offerings have an Asian inclination. Next time I visit, I'll be making a bee-line for the Crispy Duck Bao.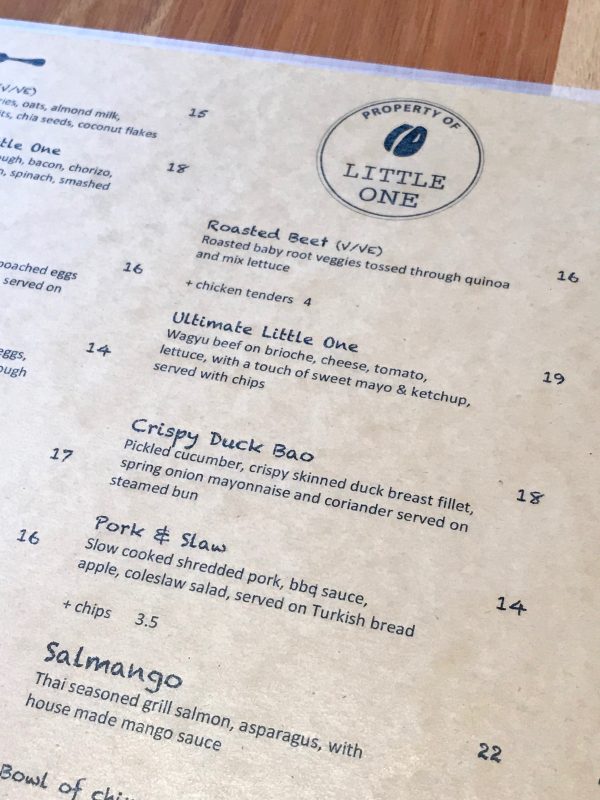 For more info, head here.
Also check out …
Another couple of (relative) newbies include Fat Cup in South Parade, Blackburn and Battle in Diana Drive, Blackburn North – who when I visited, had just opened and were serving coffee and excellent Le Madre pastries. An extended menu will follow.
You'll find more ideas here …
So over to you, have you discovered a great local place? Do tell?