Once upon a time, you had to head down the Eastern Freeway to get a decent coffee or cafe experience if you lived in the eastern suburbs.
I'll give you a case in point.
Nearly nine years ago, when Mr SnS and I were looking at houses to buy in our now much loved neighbourhood, we popped in to a local cafe for lunch. (To give you some context, we'd been living in the inner northern 'burbs for some time where we were spoilt for choice in the seriously cutting edge cafe department).
But back to the 'burbs.
I ordered a vegetarian focaccia – it was 2007, OK, don't judge me – and when it arrived, it was the dodgiest focaccia going 'round. The oily filling included TINNED ASPARAGUS.
Yep.
While Mr SnS nearly called off the proposed move then and there, I assured him that things could only get better.
As Yazz once sagely observed, The Only Way is Up.
Sure enough, it's taken several years, but now we are actually spoilt for choice in the middle to outer eastern 'burbs.
We can barely believe it.
So in this post, I'm included some of my new fave cafes – not all are super brand new but they are still recent and very welcome additions.
What would you add to this list?
1. Mister + Miss – Mont Albert
Located on busy Whitehorse Rd between Union and Elgar Roads, Mister and Miss is an unlikely spot in a strip of shops that also houses serviced apartments, a gun shop and mechanic.
With it's barn like proportions and excellent food, though, you'd think you were in Brunswick, not up the road from Boccas*.
The fit out is modern, clean and spacious with concrete floors, exposed brick walls and banquette seating.
There's also a nook with a fireplace on the right side as you enter which is perfect for a large group of friends or an extended family.
Every time I've visited, I've had different dishes, all of which have been excellent.
Below is the quinoa salad which was excellent and super filling. You can order additional protein but this generous serve was enough for me.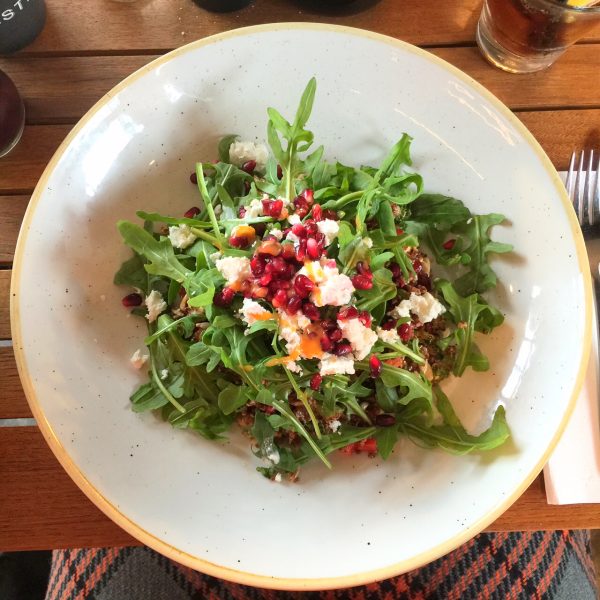 The next time I visited I had this smashed avo, below, which came with radicchio, asparagus and a balsamic glaze – a different but delicious take on this ubiquitous Melbourne fave.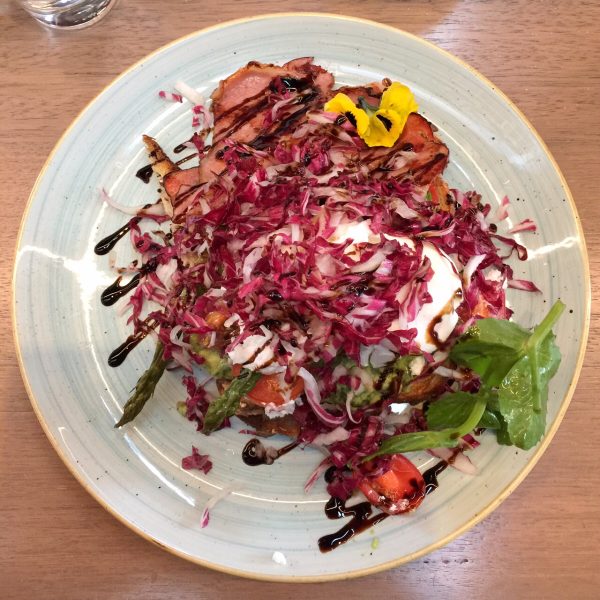 Mister + Miss is a great spot for lunch with a girlfriend or brunch to celebrate a family birthday as they take bookings.
2. The Mabel – Mitcham
Tucked into a side street in an innocuous group of shops just off Quarry Rd, Mabel is a very happy discovery indeed.
With it's excellent food – from simple poached eggs for breaky through to their outstanding lamb ragu with semolina gnocchi for lunch – and baked goods, this small but cosy cafe ticks all the boxes for me.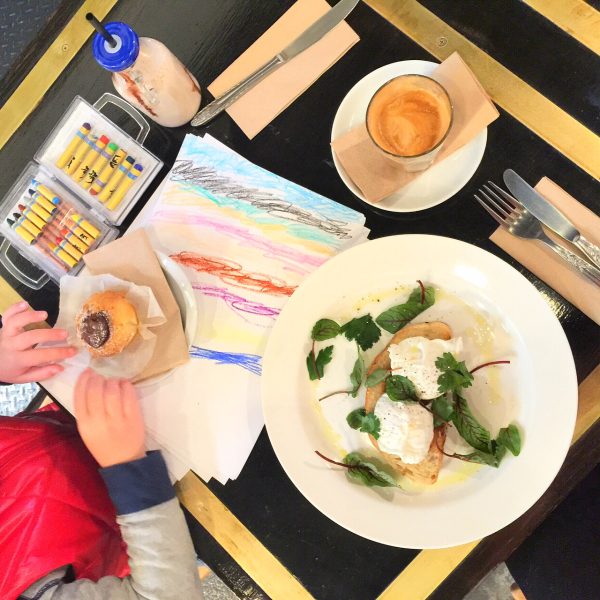 It's not a big place though, so best for a small group or a special someone. I recently went with a girlfriend to celebrate her birthday and both our meals were absolutely delicious.
The service is super friendly too.
You can't book and it's a day only affair, but if you can manage a visit mid week when it's not as busy, you won't be disappointed.
3. Leaf & Vine – Ringwood 
At the end of a strip of shops in a suburban street in Ringwood, you'll find the understated but excellent Leaf and Vine.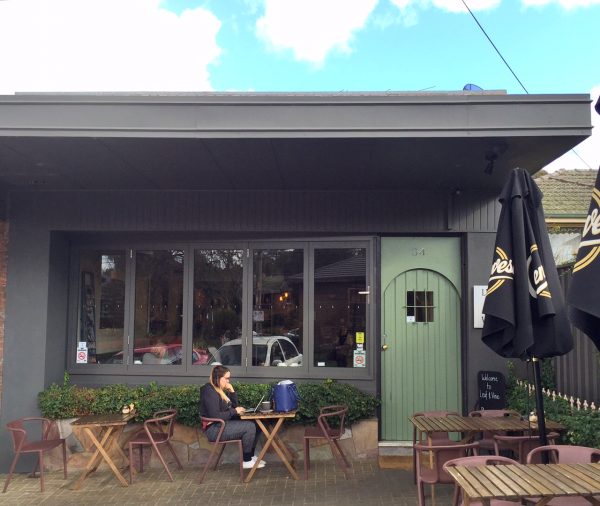 You'll receive a warm welcome here as you're shown to your table but then the dilemma begins – what to order?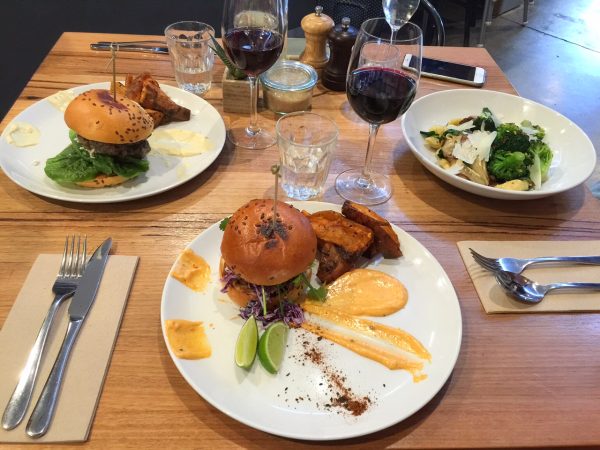 The first time I visited, I ordered the pulled pork burger with apple slaw, chipotle aioli and sweet potato, coriander and lime, above, which was great but I had serious food envy when my friend ordered this Broccoli Orchiette, pictured below, – she said it was The Business.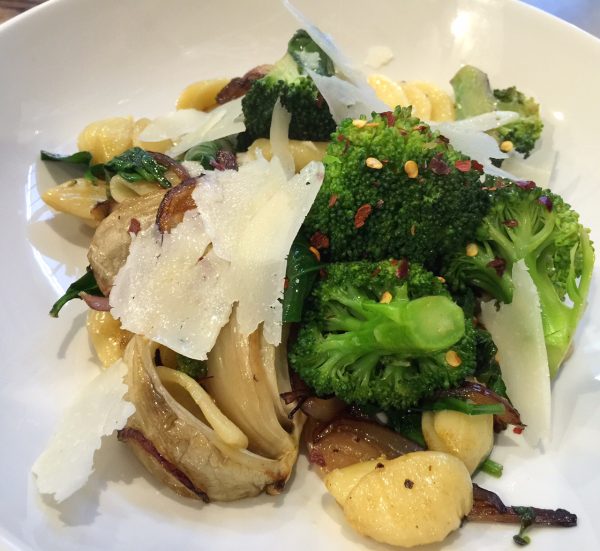 As well as having an interesting menu and taking bookings (tick), this place is licensed, which is great if you're in the mood for a cheeky Prosecco or having a celebratory lunch with the girls.
It's also a great place for brunch or lunch with the family. When we visited on Father's Day, we were happy to find a reasonably priced kids' menu and an activity sheet for the kids.
4. The Little Woodpecker – Blackburn North
The cafe scene in Blackburn North has never actually been a thing, so when the Little Woodpecker opened it's doors in Katrina St, the locals stood up and took note.
With an emphasis on seasonal whole foods, you can tell that a whole lot of care and thought has been put in to this place.
My go to is the Get Your Freak On salad, below, a grain salad which consists of freekah, lentils, almonds, pomegranate seeds, cauliflower, currants, mint, coriander, parsley and red onion with an organic yoghurt and honey dressing. Home made felafel sealed the deal.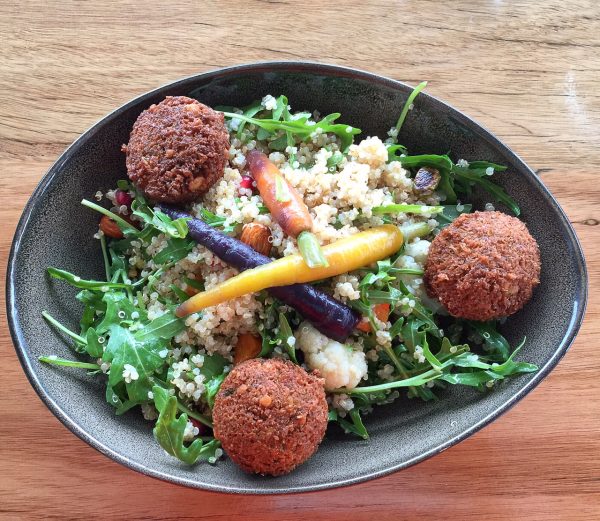 I did have one of their paleo-esque smoothies with peanuts and dates one time too, which was amazing but so rich and filling I'd call it a meal replacement.
The food here is great but it's up there price wise. I've also had varied experiences when it comes to service, although in fairness, that was in their early days.
This isn't a big place so probably not a place you'd head with a crowd but it's perfect for a mid week lunch or morning coffee and you can be sure the food is fresh and carefully prepared.
5. The Penny Drop – Box Hill
Located on the ground level of the newly built suburban sky scraper ATO, this smartly designed space is a very welcome addition to Box Hill.
While we love Box Hill for dumplings, Vietnamese and more dumplings, it's good to know there's a great all day spot for whatever you have on – post drop off coffee with a girlfriend; brunch on the weekend with the kids; or a parents' dinner for school or kinder in the evening.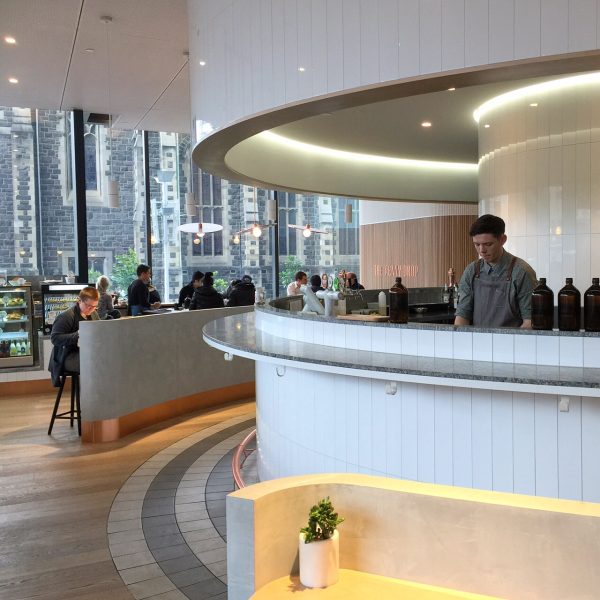 With it's small plates and bar, it's sure to draw the after work drinks crowds in too. Having worked in Box Hill many moons ago where there were no such options, this is a very happy development indeed.
With 100 seats and bookings accepted, it's a great spot for a group get together. I'm a fan of anywhere that let's you book these days. Sigh.
While the food is very good, the designer fit out is the main attraction for me.
We visited for an early lunch one Friday and it was hard to know whether to go brunch or lunch. In the end, I had the wild mushrooms, which came with poached eggs, kale, crispy polenta and salted ricotta. YUM. Mr SnS had a burger which he said was great.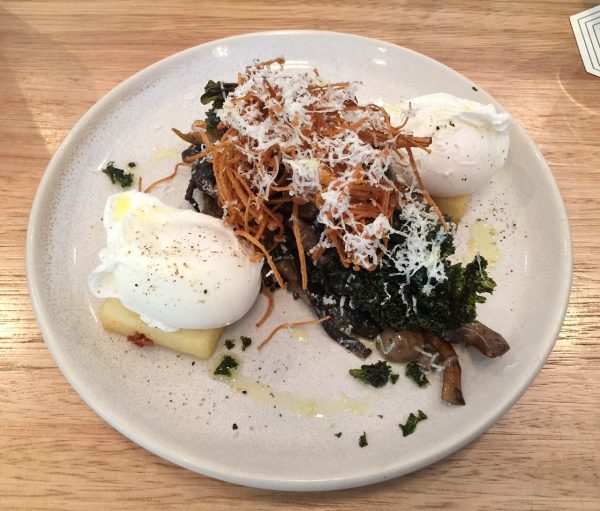 Looking for more options?
As well as the newbies I've listed above, I've also heard great things about Mister Fox in Ringwood, which is an event space as well as a cafe/bar.
And don't forget some of the oldies but goodies that consistently serve up great food – the small but excellent The Honey Thief Bakery in Blackburn South (a must visit if you're slightly obsessed with baked goods), The Peddler in Nunawading (great food and friendly service), Aunt Billies (friendly service and delicious food) and Lily Loves George (cute spot, great food), both in Blackburn.
The Food Republic, also in Blackburn, is hopefully re-opening soon too.
* Box Hill
Have you discovered any great spots in the eastern 'burbs of Melbourne? Have you been to any of the places listed above?