Welcome to the latest wrap of my latest foodie finds.
Once again, I'm amazed at the variety and breadth of great brunch options around town.
For me, this is even more reason to go somewhere fabulous instead of ho-hum when I get the chance.
Have you discovered somewhere fabulous lately? We'd love to hear about it in the comments below.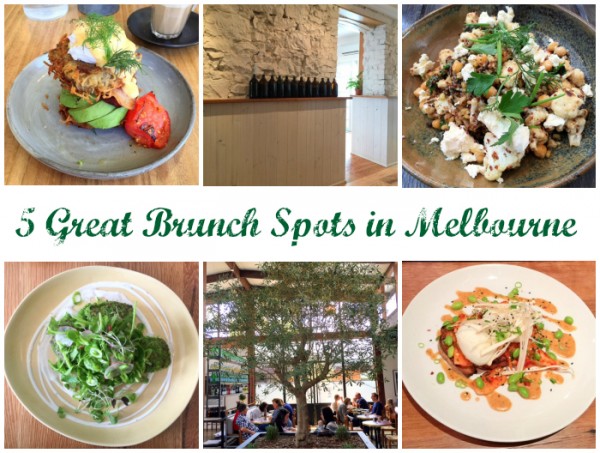 1. Blood Orange Food Store – Burwood Rd, East Hawthorn
We chanced upon this deli slash food store slash cafe one January morning as we picked up our car (which was being serviced) at the Volkswagen dealership next door.
Initially, we were thinking we'd take the kids in for a quick coffee.
When Mr SnS and I spied the menu though, we decided brunch was in order.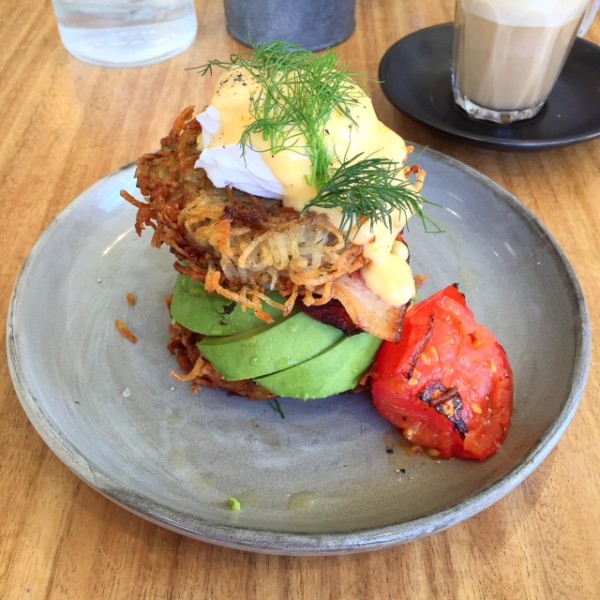 I ordered the potato rosti stack which was absolutely spot on dot com. Delicious, crispy and served with quality sides including Istra bacon, it was all sorts of delicious. Highly recommended.
The coffee was great too and the airy, light cafe space welcoming but informal. I love that you can also pick up some fresh food or a pre prepared meal (which all looked amazing) on your way out too.
As Arnie said, I'll be back.
2. Reunion & Co. – Bridge Rd, Richmond
This is such a cool spot with a really lovely muted, on trend fit out. I've since learned that the owners have professional backgrounds in design and architecture and it definitely shows.
But this place doesn't just look and feel good.
The food was so attractively presented here that my 4 year old commented that the food looked too good to eat. That's not a notion that even occurred to be before I became an adult, so that's saying something. I explained that this is why I liked to take photos of my food. #instagramexplained
Case in point – these sublime pea and mint fritters with snow peas, radish and spiced yoghurt. I felt healthier just looking at this dish.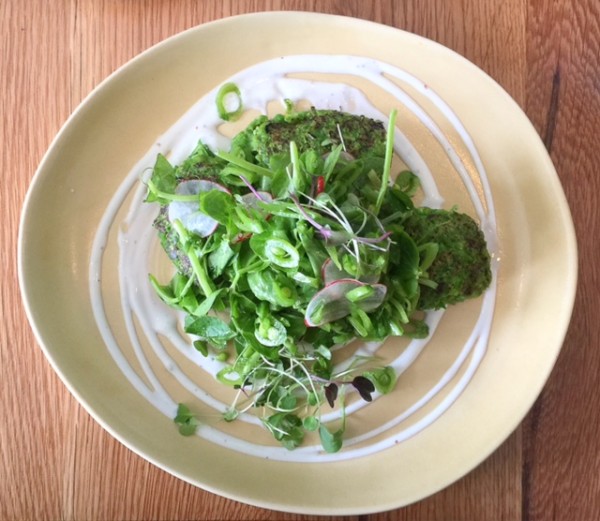 Mr SnS rated his Japanese style eggs very highly too and we all agreed that this was a place we'd like to visit again.
3. Pope Joan – Nicholson St, Brunswick East
Pope Joan has been a favourite of mine for a while now – it's that perfect Melbourne mash up of understated coolness, delicious and interesting food served in a space that is relaxed but always interesting.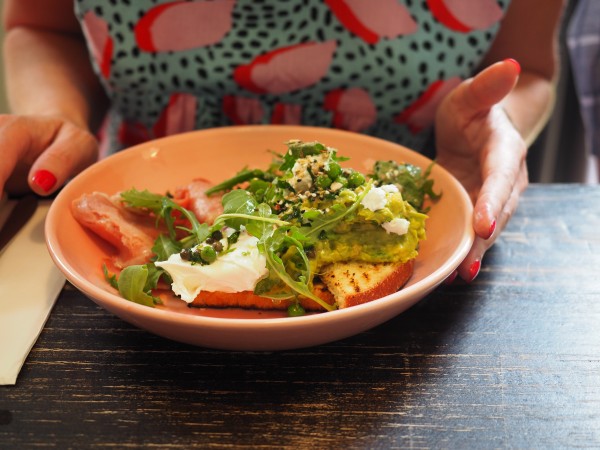 Our last visit there was for a family brunch for my 40th. Our group of 14 was relocated to The Garden Room (a lovely private dining space out the back) given it was a 37 degree day and it was the only space with air con. I'd originally planned to book it but didn't given the substantial minimum spend so this was fortuitous indeed.
Everyone in my family (from my parents to all the kids) really enjoyed their meals (my smashed avo was the business), the coffee is always great and the service friendly.
4. Archie's All Day – Gertrude St, Fitzroy
Archie's All Day diner is a super cool place on one of the coolest streets in Melbourne.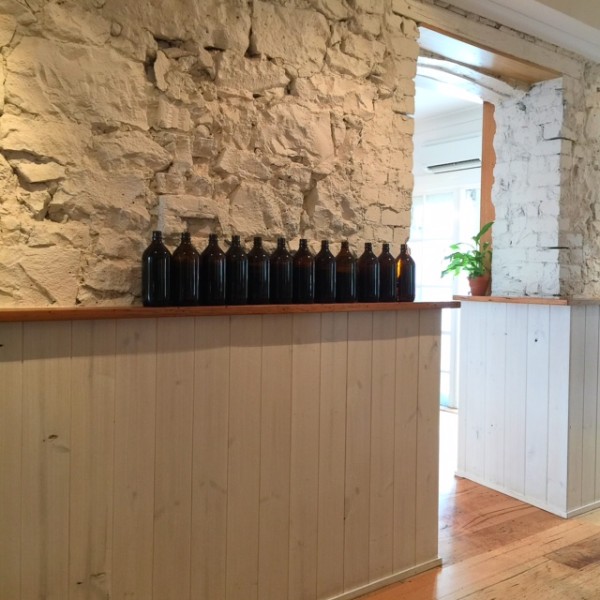 We popped in one week day on the way home from the accountant (we are officially middle aged), and were very pleased with what we found: a relaxed and good looking space, comfortable booths, an interesting menu and friendly service.
My grilled french toast with sweet potato custard, smoked maple creme, sweet potato jam, spiced pecans and bacon wasn't what I'd hoped for (and was missing the nuts when it was served) but Mr SnS raved about his Japanese inspired dish below (crispy poached eggs, daikon kimchi, endamame, enoki mushrooms, sesame dressing on sourdough toast).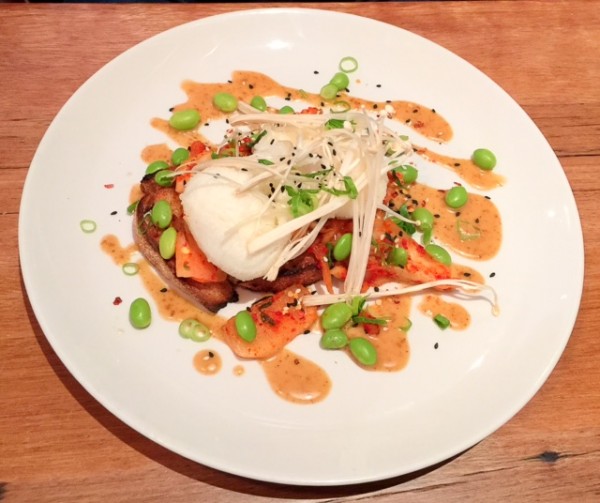 There were plenty of delicious pastries and baked goods on offer too and Mr 4 said good things about his nutella cronut.
I'd love to return here for lunch with the girls or date night though as there are plenty of interesting and delicious dishes on the menu (which you can check out here).
5. Second Home – Brougham St, Eltham
Our eldest son has joined a Saturday comp for basketball which means we are driving further afield on Saturdays these days. I'm trying to run with this by making it my personal challenge to find a great cafe nearby.
And I was high fiving myself big time when we discovered Second Home in Eltham.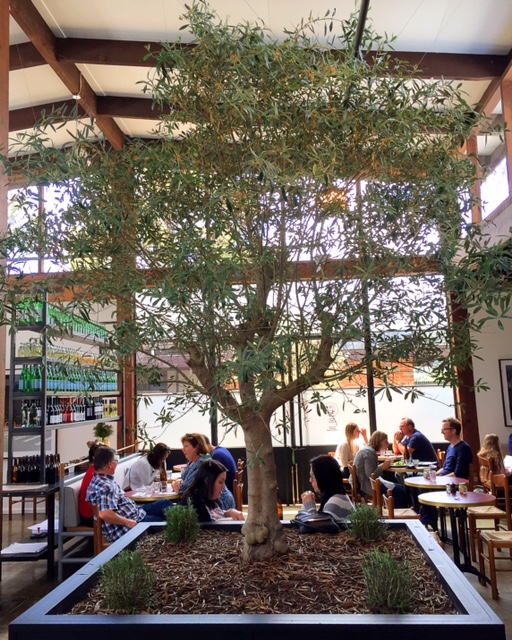 This impressive and light filled cafe slash gallery is housed in an iconic Alistair Knox designed warehouse in the middle of a semi industrial estate.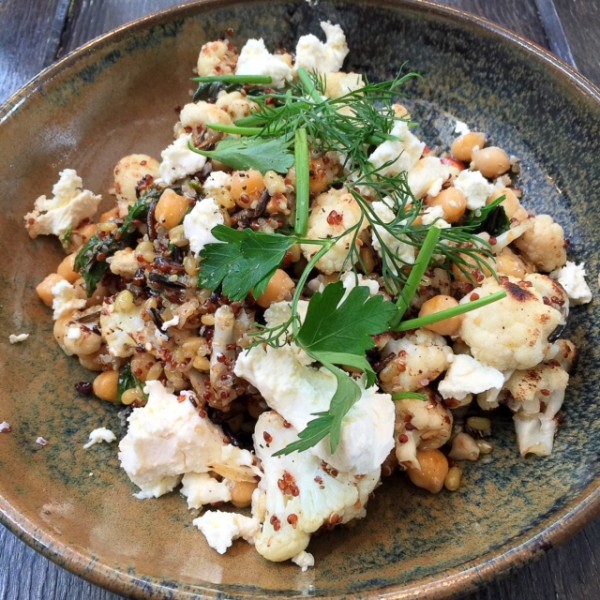 I rated my cauliflower salad, above, highly and the kids gave the house made musk sticks, wagon wheels and lamingtons the thumbs up.
Second Home also have a liquor licence so this is a great spot for a lovely lunch with the girls with a fizzy beverage.
But wait, there's more …
If you're looking for some  brunch or lunch options out of town, I'd highly recommend The Cape Kitchen on Phillip Island (more details in this post), The Epicurean in Red Hill (more of a lunch venue, reviewed in this post) or the Healesville Hotel in Healesville (reviewed in this post).
Have you been to any of these spots? What did you think? Have you discovered somewhere fabulous lately?