Eating out with a group – whether it's extended family, kinder/school mums, my oldest pals or newest mates – is one of my favourite things to do.
It can be tricky though to find somewhere that not only caters for groups but makes the whole experience – from ordering to the end of the night bill paying – easy. As someone who wants to get down to the business of chatting and eating, I'd prefer to keep all the admin to an absolute minimum.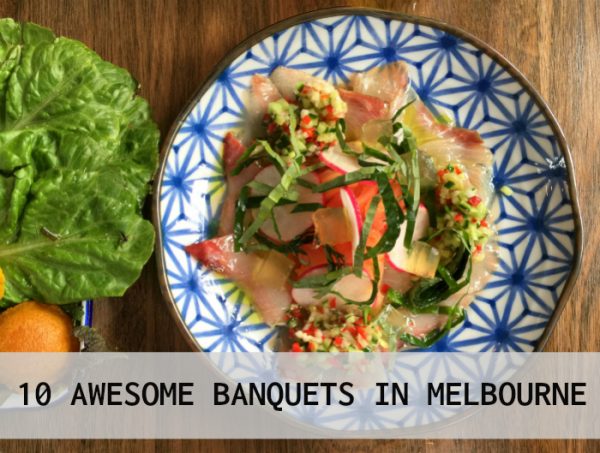 I reckon the easiest scenario for a big group is one where everyone can order – and pay – at the counter and their food is delivered to their table, drinks from the bar. This is what we often do with extended family for birthday catch ups or when we catch up with a couple of other families. Each family orders their own meals and buys their own drinks, so they can spend what they like and there's no confusing end of the night bill calculations. (I'll be sharing some of my favourite pubs in another post shortly).
But if you want to go somewhere other than the local pub, say for a special night out or a milestone occasion with a group, as the organiser, I always opt for places that offer a group set menu. What I love about a set menu is that it takes practically no time to order – so the food arrives sooner and there's more time to chat – and it's much, much easier to divvy up the bill at the end of the night, particularly if there's a BYO option too.
So in today's post, you'll find ten great places to eat that also happen to offer a group set menu or banquet option of sorts. There's no sacrificing great food for convenience with this lot. You'll find fine dining options through to cheap and cheerful options and plenty in between.
Some places are happy for some members of the group to order a la carte while others require everyone in the group to participate in the banquet, so do check when you book if that's likely to be an issue for your group.
1. Supernormal, Melbourne CBD – I've been going to Supernormal regularly since it opened and have never been disappointed. It's especially great for small groups although there are also private rooms for bigger do's.
I've dined here with four girlfriends for lunch and two other couples for dinner – as there's an excellent and generous banquet on offer here for $65 per person which includes their famous Lobster rolls. The modern Japanese food here is seriously great but it's a relaxed dining experience too.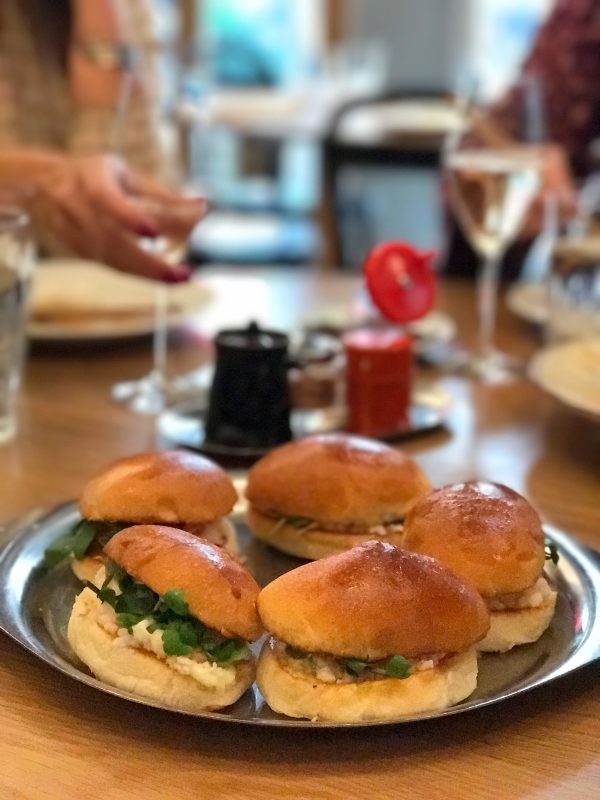 There's some flex with the menu and dietary requirements are happily catered for too.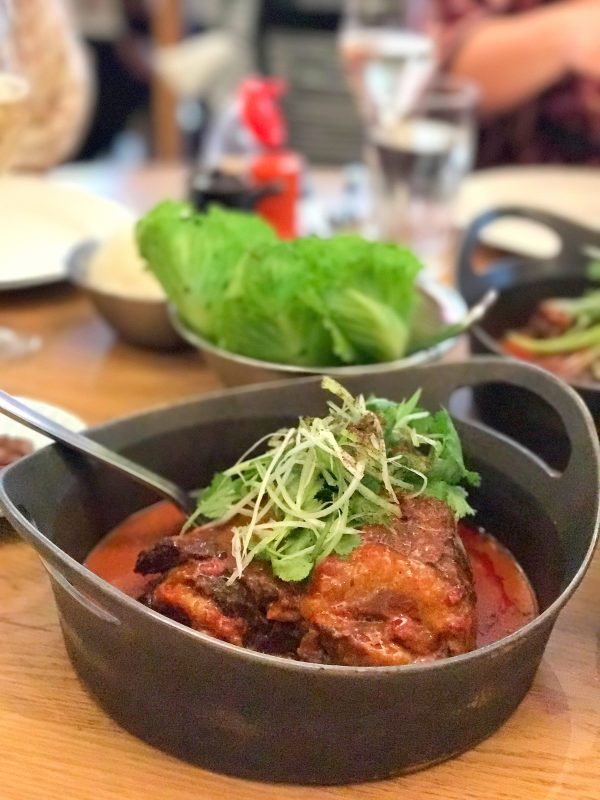 This Flinders Lane restaurant is always busy and bustling though, so do book ahead.
For all the details and to book, head here.
2. Maha, Melbourne CBD – Shane Delia's Maha is one of my favourite Melbourne restaurants of all time. Despite it's newish luxe refurb, at Maha the food is always the star. The banquets here are ah-mazing in terms of both quality and quantity and there's always plenty of choice.
For lunch, there's the 4 Course Souffra Banquet ($55) or the 6 course option ($75). I've had both and can highly recommend them.
For dinner, you can choose 2 courses for $60 through to 6 courses for $120. Matched wine packages are available for all options. We've matched wines on special occasions too which was great. Book the uber for the trip home though.
A long lunch or dinner here ticks all the boxes but you'll definitely be in a food coma by the end.
For all the details and to book, head here.
3. Gingerboy, Melbourne CBD – At Teague Ezard's Gingerboy, I love that you can tailor a banquet to suit your taste. There's loads of choice, a fab modern fit out and knowledgeable service.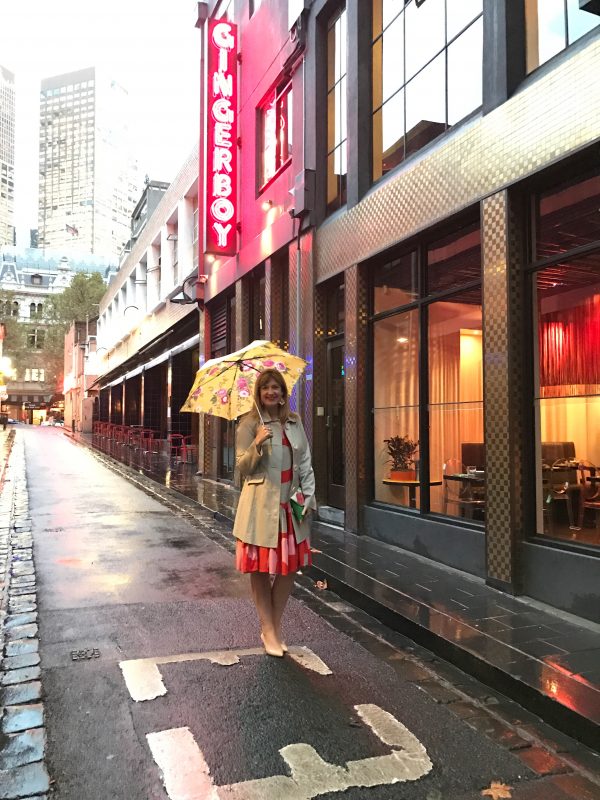 It'll set you back $83 or $90 per person if you upgrade to the Premium Waygu Banquet but all banquets include snacks, shared dishes sides, sweets. I enjoyed everything we ate here – especially the dumplings.
For all the details and to book, head here.
4. UNCLE , St Kilda & Collins St – The fun and fabulous Uncle recently opened it's second doors (upstairs) at the Paris end of Collins Street. I popped in with a girlfriend on a Monday for a post NGV lunch and found it hard to go past the $28 Lunchtime Quickie.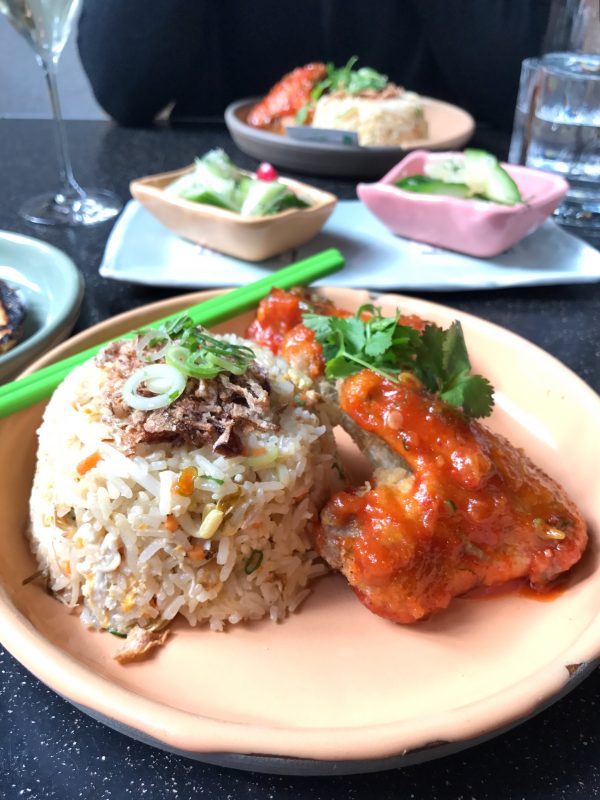 There was plenty of food at this reasonable price point which was washed down with a Prosecco. Oh and I can't go past a serve of roti on the side.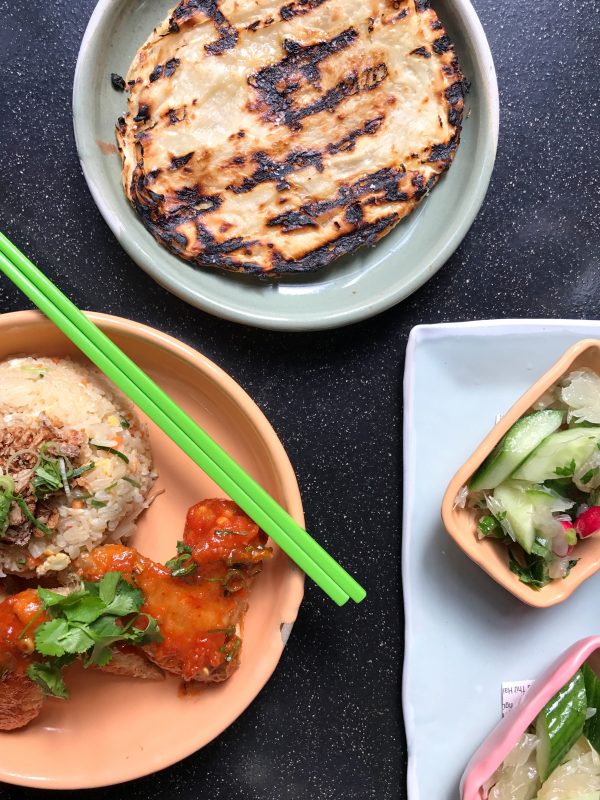 If we'd had longer, I'd have loved to try their generous $59 Uncle Knows Best banquet.
Reservations are available for any number both day and night at Collins St but only for groups of 6 or more at St Kilda.
For all the details and to book, head here.
5. St Cloud Eating House, Hawthorn – This fabulously furnished Vietnamese eating house has the best – and most enormous – lamps this side of the Yarra.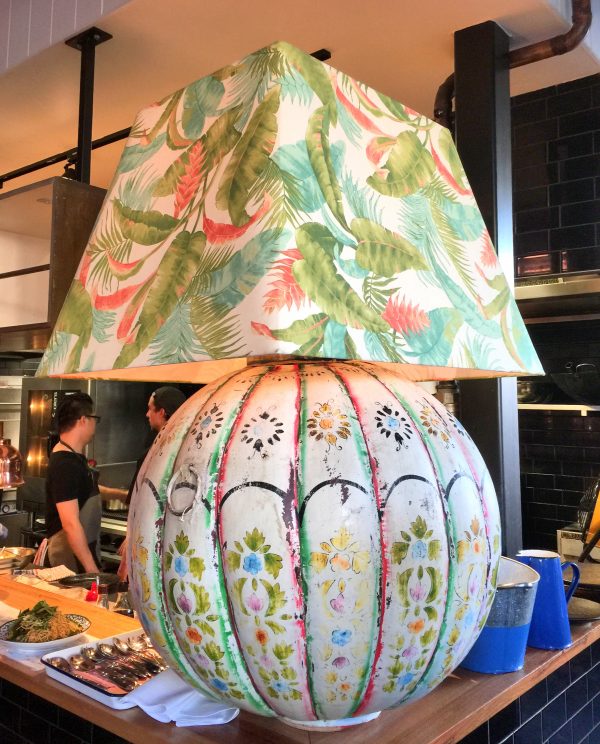 On the food front, you'll find Pham's Feed Me at lunchtime for $35 per person or the Pham's Classic Banquet for $55 per person ($65 if you upgrade to the seafood option). You don't get to choose your dessert though and for all banquets, all of your party must participate.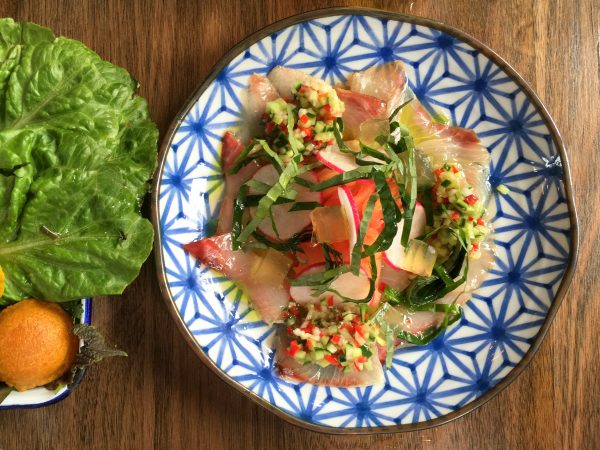 For all the details and to book, head here.
6. Sapporo, Mitcham – Every suburb needs a great Japanese restaurant and this unassuming restaurant, right next to Mitcham train station, attracts people well beyond it's Mitcham borders.
With it's spare, light pine and traditional fitout, this is a popular place for school/kinder dinners midweek thanks to it's very reasonable – and generous – banquets beginning at $33. I also dined here with a group this Saturday night just gone – eleven of us – and the place was packed and buzzing but it's not a late night out. The place clears out around 10pm.
It's licensed and BYO (wine) too, making it a great cheap and cheerful night out.
To check out the menu, head here.
7. Hellenic Republic/Hotel – Kew, Brunswick and Williamstown – The Hellenic empire continues to grow but what remains the same is their capacity to consistently serve delicious and generous meals. We love coming here with the kids or friends, knowing that there'll be great food and plenty of it.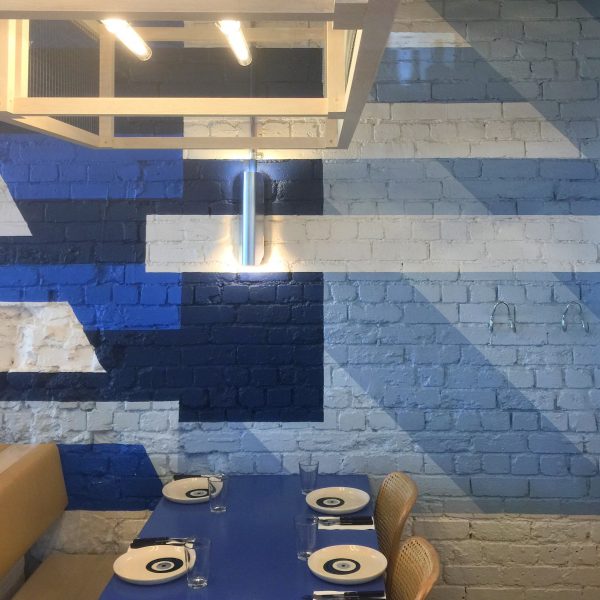 We most recently dined at their newest – and most casual – Hellenic Hotel, pictured above, and had another great meal. We were happy to be able to walk off some of it along the bay afterwards too. The sharing menus range from $55 to $75 per head, with children aged 4 – 12 half price.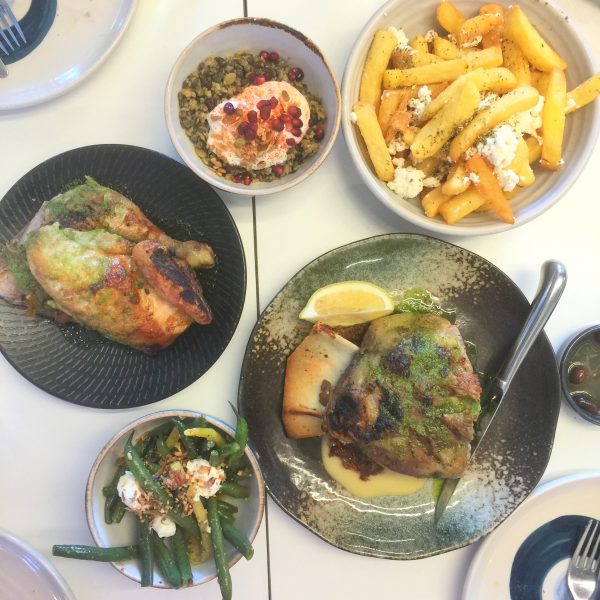 When we went with our three boys, we ordered the $55 banquet for Mr SnS and I and a couple of things from the a la carte menu for the kids – chips, bread and roast chicken – instead of ordering them a banquet each and this was more than enough. They also ate a bit from our banquet too as well as leaving room for dessert of course!
You can book at any of their venues here.
8. Hunter & Barrel, Eastland (Ringwood) – If you dig meat and veggies, it's hard to go past Hunter & Barrel. With it's hunting lodge chic, this dark and moody dining space covers two levels. I've eaten here several times for both lunch and dinner and always enjoyed my meal. We had a great night here in one of the semi private rooms with two other couples a while ago too – you can request to book it when you make your reservation.
In terms of the food, they don't have a group menu per se but they do have their Hunter and King's Feasts for $39 per person with a minimum of two people, which are great value and ideal for sharing. Depending on who I'm dining with, we've also shared one of these feasts (for two people) between three of us, making it more affordable and less "meaty" if you add another veggie side or two as well.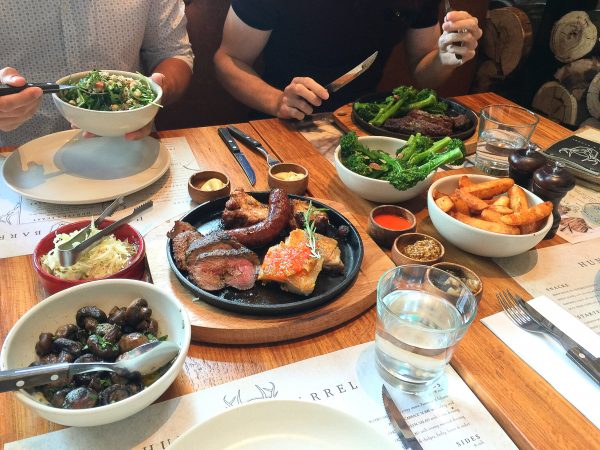 The only draw back was the usual two hour dining window, so if you don't want to be pushed through, opt for the later time slot. Lunchtimes are generally more relaxed on that front too.
For details and to book online, head here.
9. Hell of The North, Fitzroy – I've eaten here before when it first opened but I'm hanging to return to sample their new Feed Me banquet. With it's modern European bistro fitout and influence, this is a great venue for a small group of family or friends, especially for a birthday or other special celebration.
They offer a 'Feed Me' banquet style meal over four courses for $65, which includes a selection of cold starters followed by a fish course, a meat course and dessert to finish. Cheese can be added as a supplement. It is not a set menu as such but rather an amount of food per person served to share. This allows flexibility to tailor the menu to each table's desires & any dietary requirements.
You can also bring that beautiful bottle of wine you've been saving for a special occasion, with corkage at $25 per bottle.
For all the details and to book, head here.
10. Moroccan Soup Bar, North Fitzroy – The Moroccan Soup Kitchen is a Melbourne institution and I was lucky enough to live within walking distance for a period, many moons ago. Their famous chickpea bake and verbal menu still draws the crowds, all these years later.
There are several banquets – all vegetarian – to choose from and you can book for groups of 6 or more. Otherwise, just turn up. This is a more relaxed, well priced option and it's central location is ideal when you're meeting people from all over Melbourne.
For more details, head here.
Other places to check out
I've heard great things about Red Spice Road in two locations in Melbourne's CBD – especially their pork belly – and Dunyazad in Greythorn is another old favourite. The Arabian Nights decor is a bit dated but their very excellent Lebanese food, combined with the belly dancers create a memorable night for all. Their banquets – beginning at $46 for vegetarian – are great value and delicious too.
What's your favourite place for a group? Anything you could add to this list?