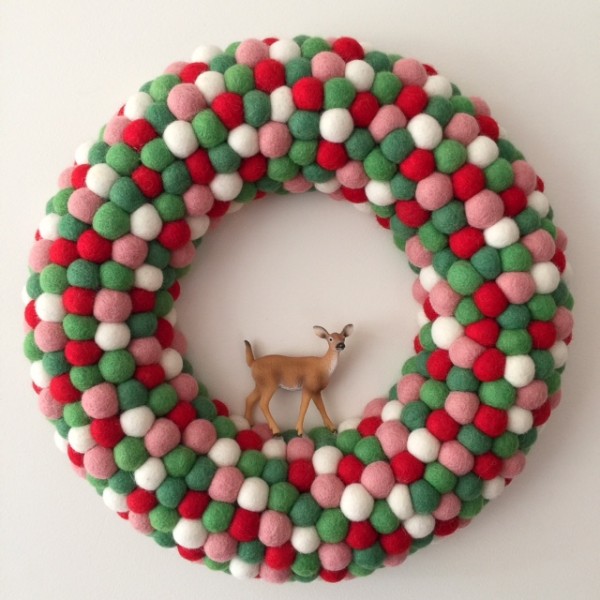 Well, that's almost a wrap for 2015.
Later this week we'll be celebrating Christmas 2015 and, if you're like me, you might also be scratching your head and wondering, "Where did the year go?"
It's been another year of present buying, menu planning and Christmas shin digs.
Another year with another stash of lovingly imperfectly perfect handmade decorations.
At our place, there's been glitter and "reindeer food" in every nook and cranny, everywhere from the car to the tree itself.
There have been three Advent Calendars with every door opened and every chocolate eaten two weeks before Christmas.
There's been the annual snap with Santa's expression reflecting how many of us feel.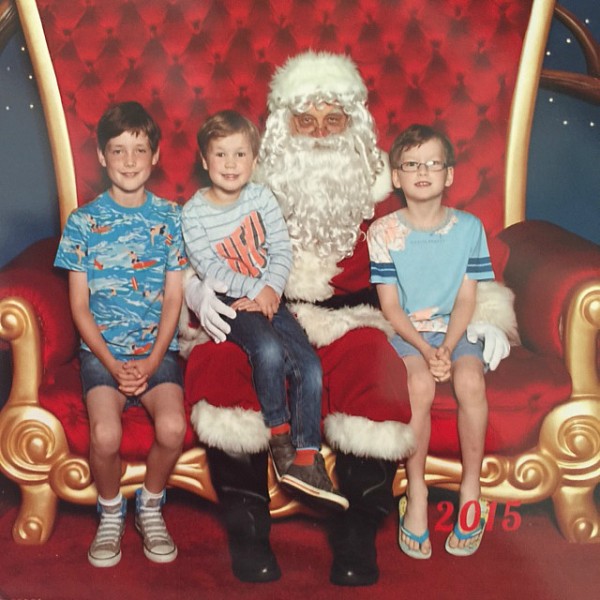 #exhaustedsanta
Hasn't it been so much fun?
Hasn't it been exhausting, much? But for the most part, in a good, end of year, I'm giving it all I've got way?
Sure, it's been a busier this year for me with the whole Festival of Forty thing going on contemporaneously, but I've still managed to get my shiz done, have the odd impromptu coffee or champs and maintained my sanity in the lead up to Christmas. That's thanks to 6 months of planning mind you. If not for that I'd have been rocking in the foetal position behind the Christmas tree weeks ago.
There've been plenty of (and then some) end of year fatigue induced tantrums and shenanigans here. The kids have had their moments too.
So as I do the final preps and check those presents one more time (is the present tally even? where did I stash those stocking stuffers?), my wish for you and for me this Christmas is good old fashioned presence.
Presence in the here and now.
In the mess, in the stress of ticking boxes and in the crap everywhere.
In the morning as you wake up to the squeals from the kids or the peaceful serenity of a quiet home.
In the conversations with friends and family, as pleasant or excruciating as they may be.
In the food prep, the cooking and the serving up.
From the culinary triumphs and epic fails through to the mixed nuts and everything in between.
In the breaking of the bon bons and the accompanying bad jokes, plastic fantastic toys and paper crowns.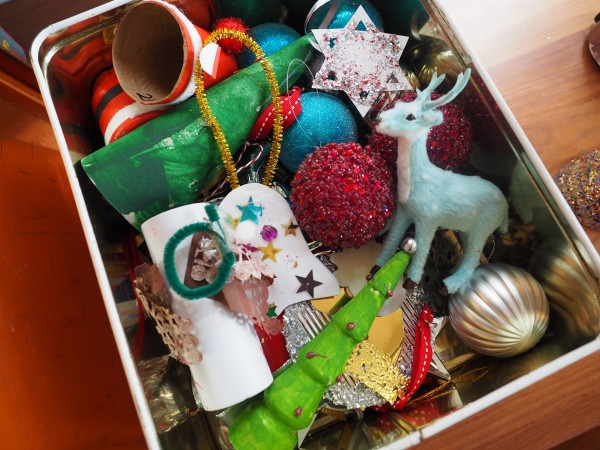 In the cleaning up, the post lunch food coma and the driving to the next place.
Though not all my Christmases pan out the way I imagined for a whole host of reasons, despite all the shenanigans, I always try to remind myself that we're lucky to have another Christmas to celebrate and loved ones to celebrate it with.
That's there's no perfect Christmas.
It's might be cliched but it's the simple truth.
So to you, the wonderful readers, I wish you all a very Happy Christmas and thank you for all your support and engagement this year. Thank you for granting me your "presence" around these parts. I've loved having you here and hope you're ready for a cracker in 2016!
What's on for you this Christmas? Looking forward to it or dreading it? How would you hashtag this Santa?