Today I'm very happy to welcome my blogging buddy and uber stylish friend Belinda from Gallerie B. Belinda is an Interior Designer and writes on her blog Gallerie B which is choccas full of excellent interiors advice and fabulous inspo.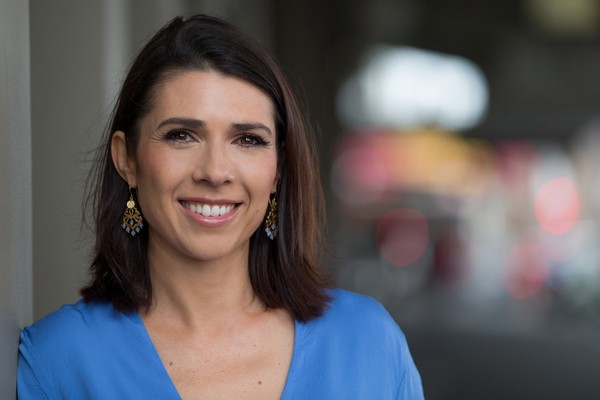 B loves all things Hamptons and her style could be described as classic with a bit of contemporary colour thrown in. She is very excited to be able to share some of styling tips here on Style and Shenanigans and obvs, we're stoked to have her. Today, B is sharing five tips for styling an entry. Over to you B!
We all know that first impressions are important and the home is no exception. An entrance should be welcoming and make the opening statement about the home's interiors. The size and layout of an entrance can vary greatly but I still feel the same styling rules apply. Here are my 5 Tips For Styling an Entry.
1. Focal Point
Set the scene by having a feature or focal point.
A beautiful piece of artwork or some fabulous wallpaper adds personality. Below is the entrance in my previous home.
Although only a small space, the trellis wallpaper was my happy greeting when I walked in.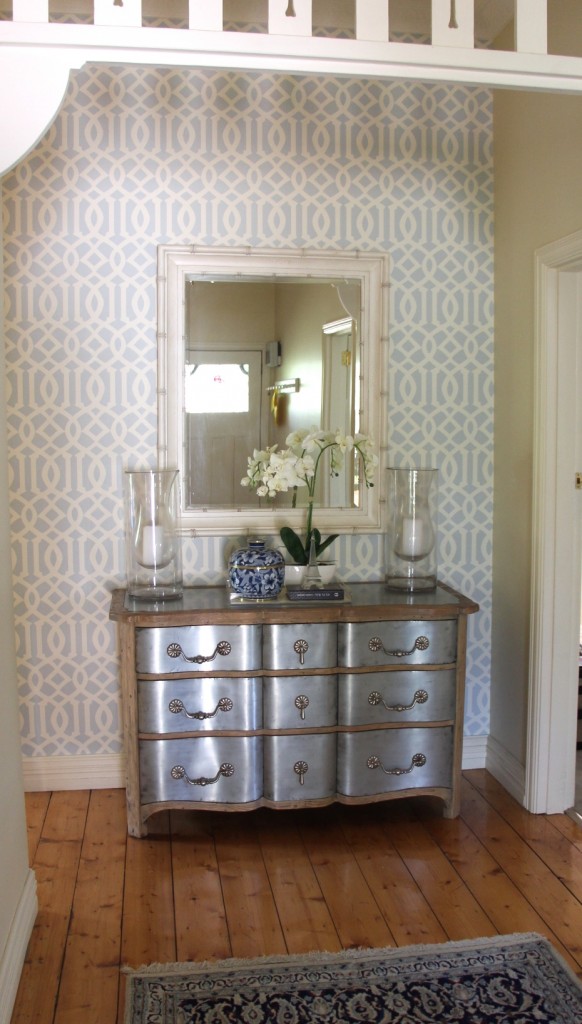 This beautiful artwork adds colour and interest to this entrance.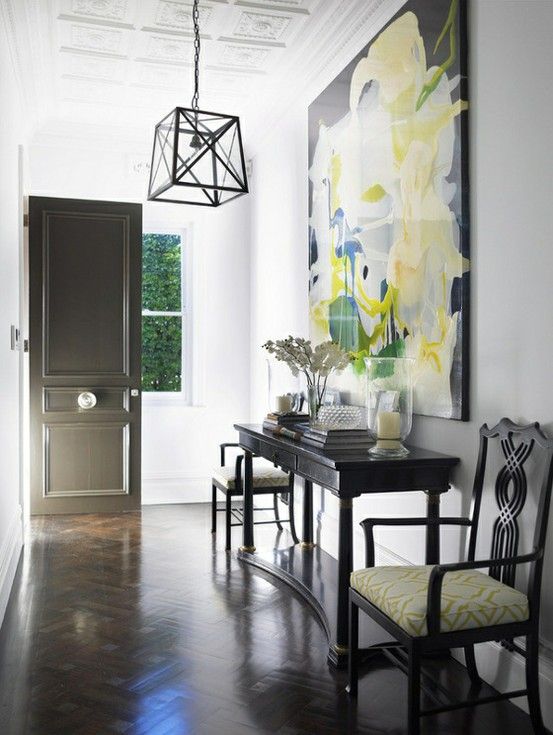 2. Console
Not only practical, a piece of furniture such as a console, table or dresser helps to define the entrance. The scale of the furniture is important relative to the space.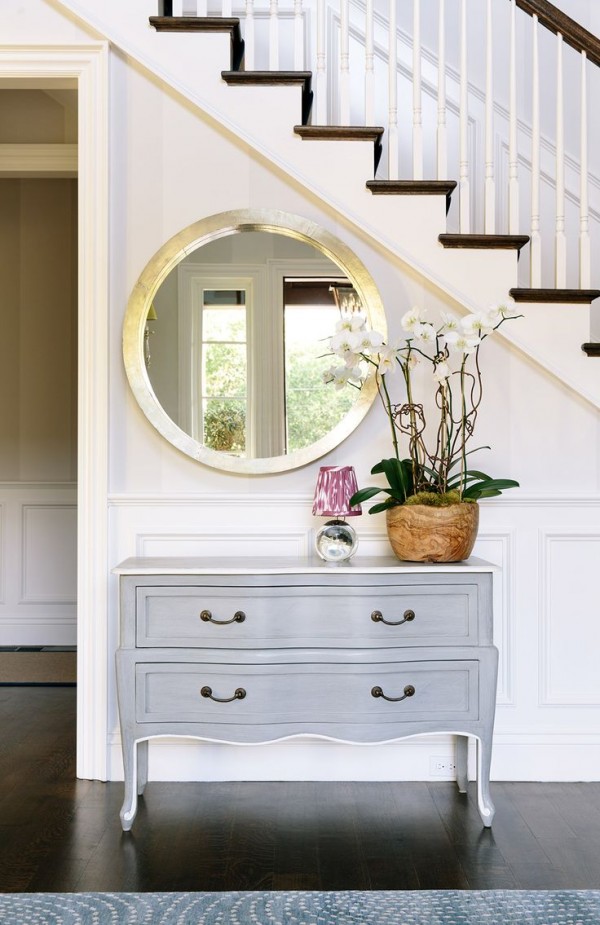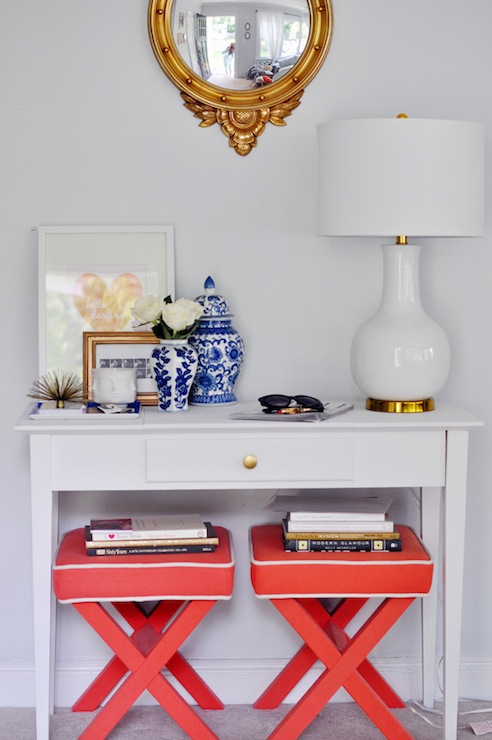 3. Lighting
A table lamp (or two) is an important element in an entrance, especially for evening visitors. It creates a mood and should reflect the style of the home.
I am always a sucker for symmetry but if you don't have the space, one lamp is still sufficient.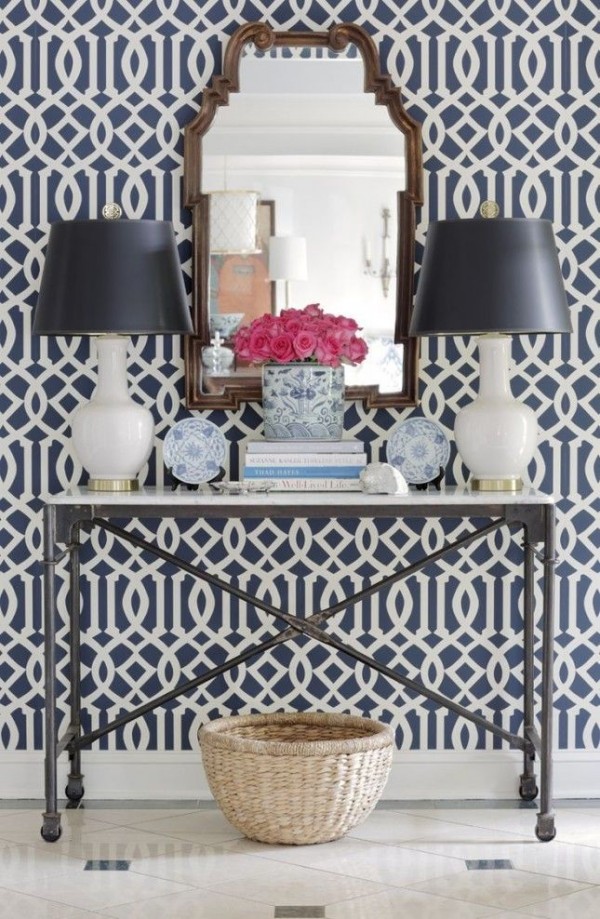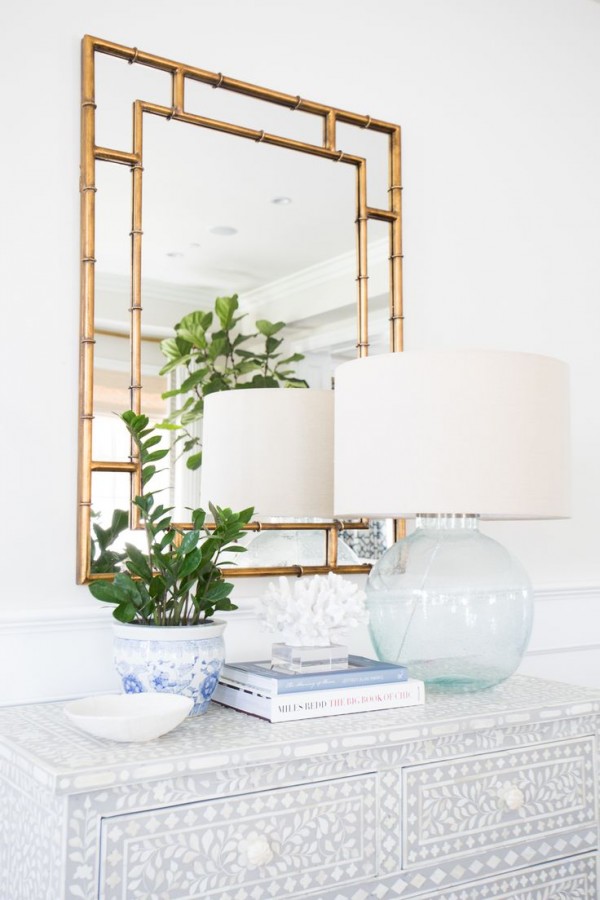 4. Rug
A rug is another opportunity to add some personality to an entrance and again helps define the space.
Consider the scale of the rug, which should be complementary to the size of the entry.
As this is a high traffic area, a floor rug also needs to be practical and durable.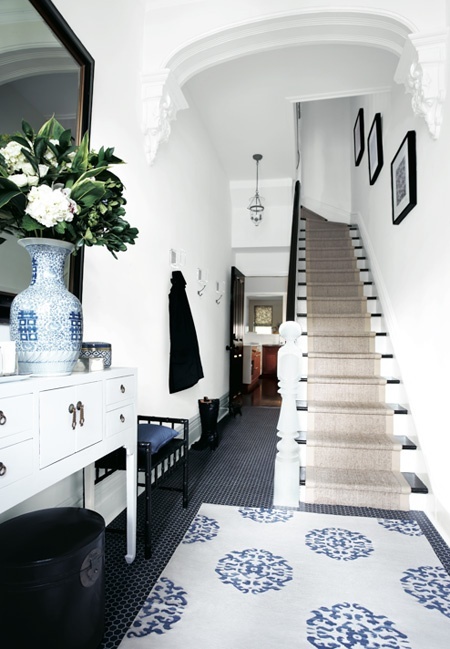 5. Decorative Accents
The entry is often a place to drop papers, keys, and mail and therefore needs to be functional.
Decorative bowls, catchall dishes and baskets that can be tucked under the console are all useful and help keep the space organized yet still stylish.
Wall hooks can also look great if styled well. Don't forget greenery or fresh flowers to liven up the space.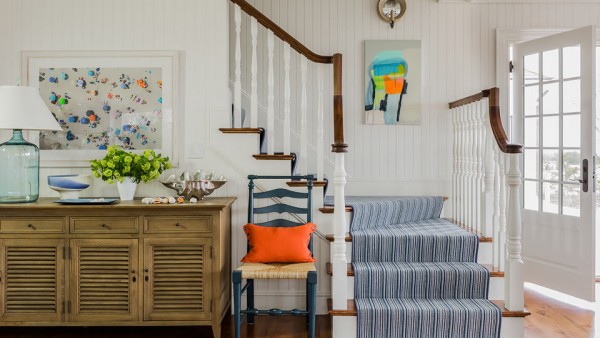 http://katierosenfelddesign.com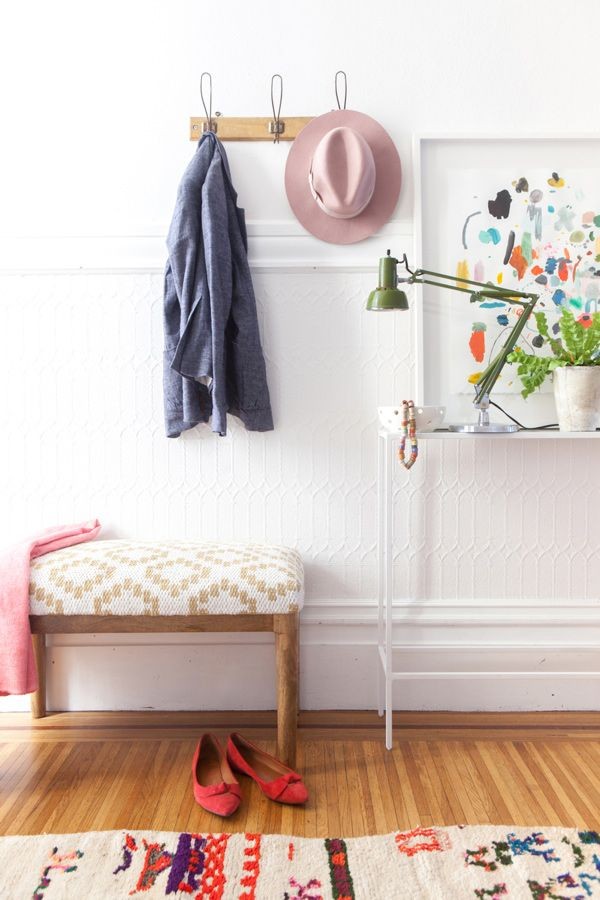 So, there you have it. Five practical and stylish ways to style your entry way.
Thanks again to B for stopping by. You can get more interiors advice and inspo by following Gallerie B on Facebook and Instagram.
How have you styled your home's entry? What do you like about it? How would you like to change it?