It's no secret around these parts that I'm a frock lover from waaaay back.
So while many winter days call for the fashion equivalent of a chunky knit onesie with a co-ordinating balaclava, on milder days, I'll often reach for a dress of some description and a pair of tights before layering up with a coat and scarf.
One of my favourite styles of winter dress has to be the shirt dress.
As well as being a versatile option for our breastfeeding sisters, the button detailing creates some interest, even in the most casual versions.
So it was a no brainer that I added this Gingham Shirt Dress, $139 from Bohemian Traders to my cart in their recent Spend and Save promotion.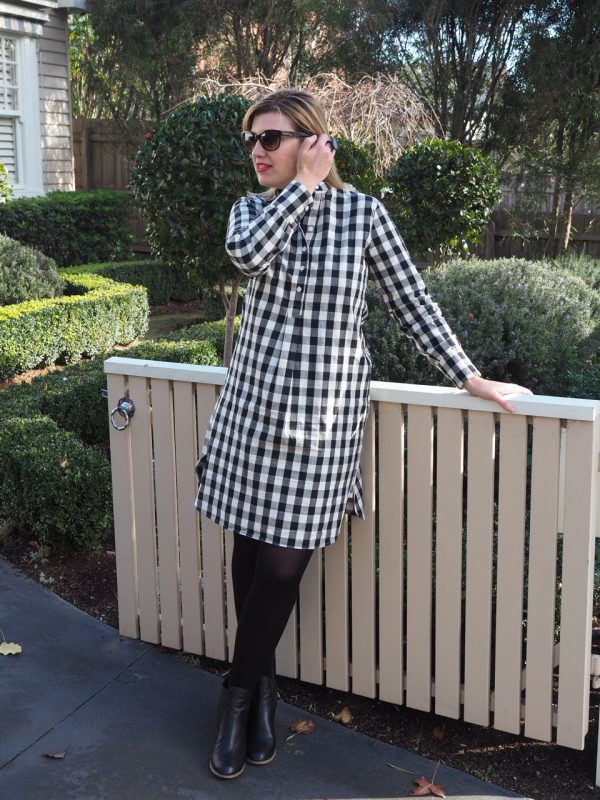 I'm a big fan of black and white plaid to wear back with all my black winter woolies and boots.
It's also the perfect foil for a bright pop of colour whether that be a bold lip, coloured scarf or statement pair of earrings.
In terms of warmth, this dress is made from a substantial, more winter weight cotton but us southerners will need an extra layer or two though at this time of year. I've added a fine merino wool knit underneath for extra warmth. A cotton tank or long sleeved tee would also work.
Size wise, this dress is available in sizes XS to XXL.
I'm wearing a Medium though there's no stretch or give in the fabric, there's enough room for a thin top underneath, just.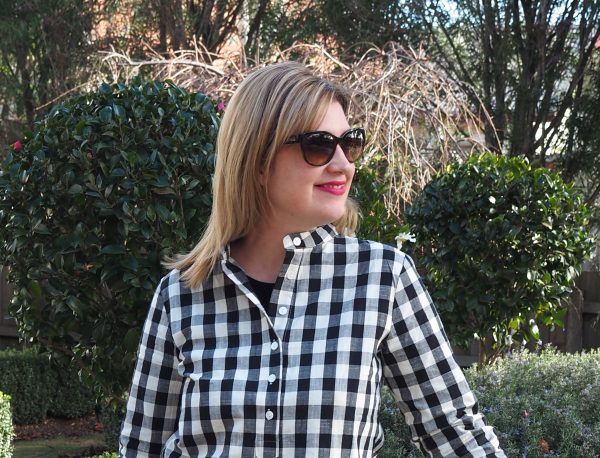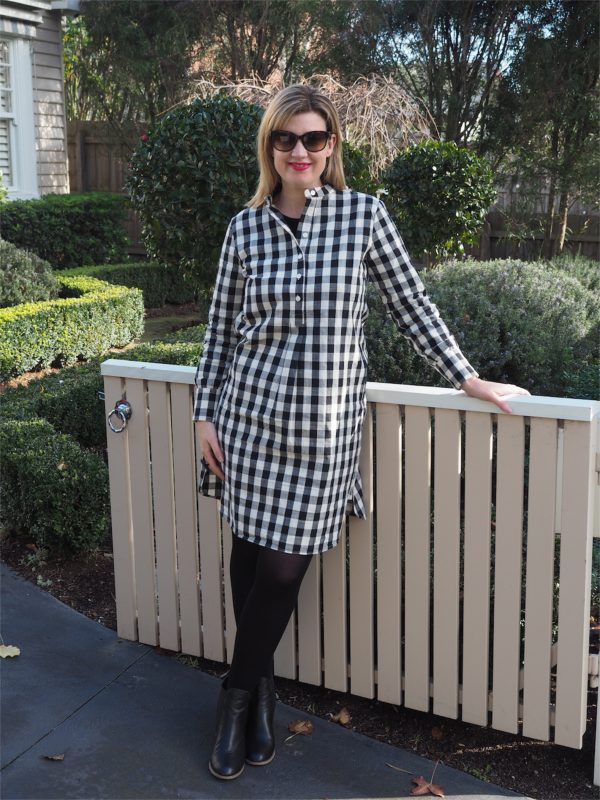 The shirt dress often makes an appearance late winter as it's a style that works well into early spring – wear with knits, tights and boots now and ballet flats and bare legs come September.
It's also a style that lends itself to a range of price points, fabrics and levels of formality, as you can see in the selection below.
Most of the styles in store now are denim/chambray versions and as many of you will know, a denim shirt dress is a great piece for casual and smart casual wardrobe.
If you're looking for a different take on this classic, check out some of the printed and dressier styles around, such as this pretty Portmans frock, below and this smart corporate version by Country Road. I'm loving this oversized silk version by Elk Accessories too.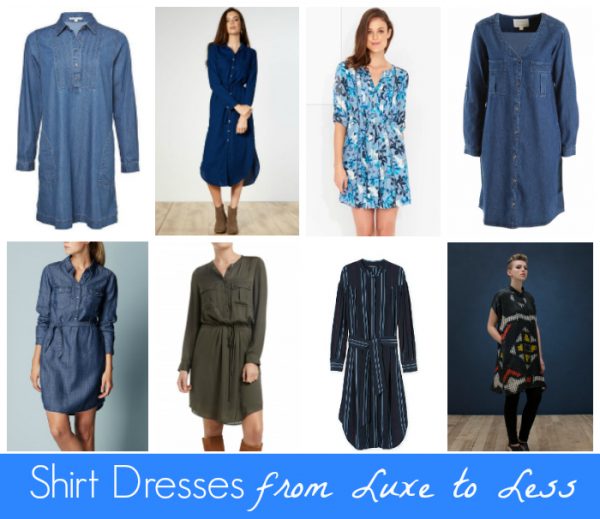 TOP ROW, LEFT TO RIGHT:
Pintuck Denim Shirt Dress, $25 from Target;
Denim Midi Shirt Dress, $59.99 from Glassons;
Dreamy Soft Shirt Dress, $99 from Portmans;
Denim Love Dress, $109 from Birdsnest;
BOTTOM ROW, LEFT TO RIGHT:
Popover Shirt Dress, $108 from Boden;
Khaki Soft Utility Dress, $129 from Sussan;
Pin Stripe Shirt Dress, $199 from Country Road;
Krysse Silk Shirt Dress, $235 from Elk Accessories.
This post contains some affiliate links. You don't pay any extra and I earn a small commission. Read more in my Disclosure Policy here.
Are you a fan of the shirt dress? How do you like to wear yours?