Yesterday I decided to make some gifts for a couple of families that have been great friends and supports this year at school and kinder. If you are stuck for an idea or looking for something simple to make neighbours or friends, this gift might be a winner and something you can whip together pretty quickly once you have the jar and a few simple pantry ingredients.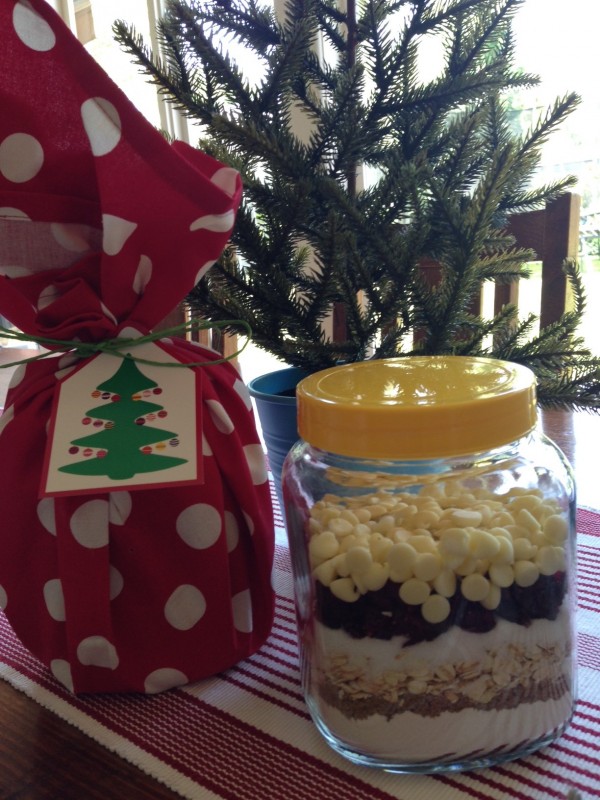 I have been under the pump lately and wasn't sure I would have time to make these this Christmas. Thankfully, however, I had done some preparation a month ago. I had printed out the recipe for Cookies in a Jar (white chocolate & craisin cookies) and bought a couple of jars from my local Daiso. (The Reject Shop or your local $2 shop would probably have a similar product –  the only requirement is that they have at least a 1 litre capacity).
I had also bought some lovely spotty tea towels from Freedom (now on sale) that I thought would be the perfect wrapping and would also form part of the gift itself. Tissue paper would also work and some coloured wool, ribbon or twine.
I didn't make a special trip to the supermarket for the ingredients, save for buying a fresh packet of juicy craisins from my local gourmet supermarket this week. The rest of the ingredients are pantry staples at our place (plain flour, baking powder, bi-carb soda, salt, brown sugar, caster sugar, white chocolate).
These "cookie in a jar" were surprisingly easy to put together. With a spare hour in between things, I managed to make three of these jars in about half and hour (with the kids around and "helping"). These bigger, rounder jars (1.25L capacity – see below) didn't pack things quite as tightly, but the bigger opening made it easier to pack. The layers aren't perfect, but I know my recipients appreciate the thought and don't expect perfection.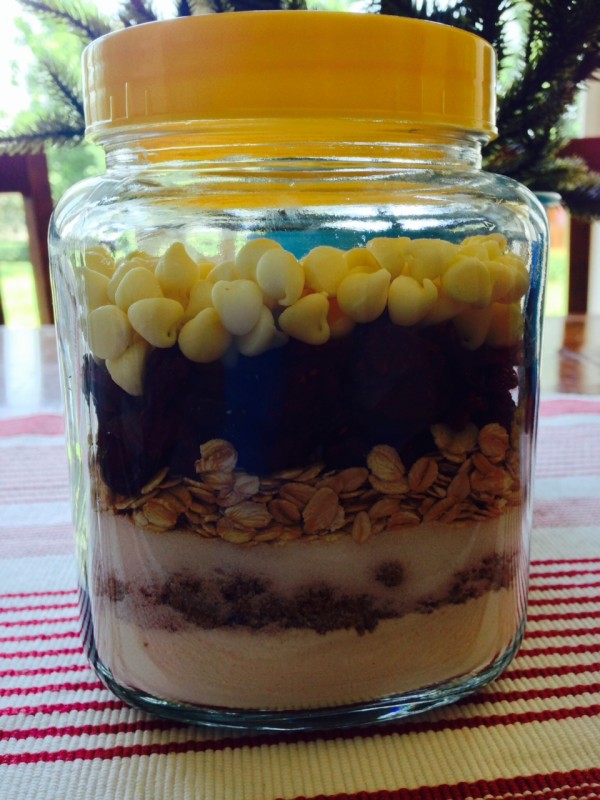 The tea towels were gorgeous and made the perfect wrapping.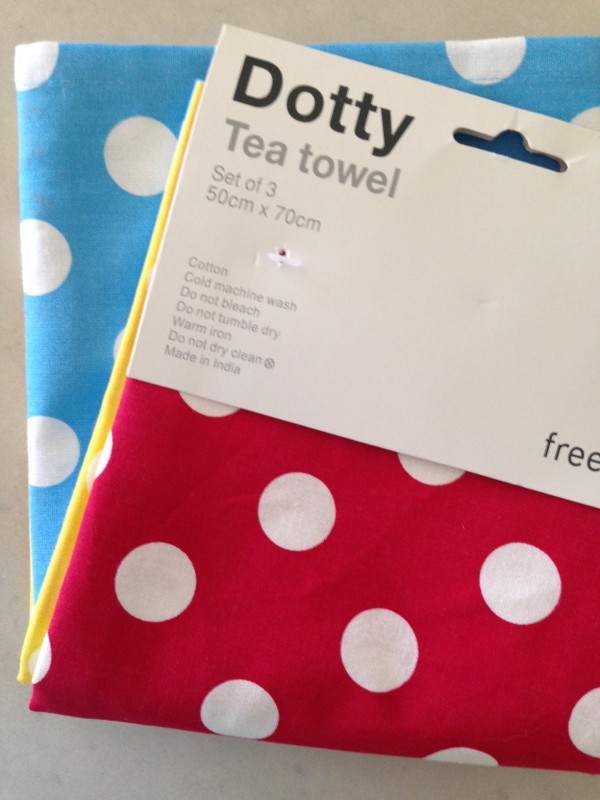 The finished product, tied with IKEA string and an IKEA gift tag.  Voila!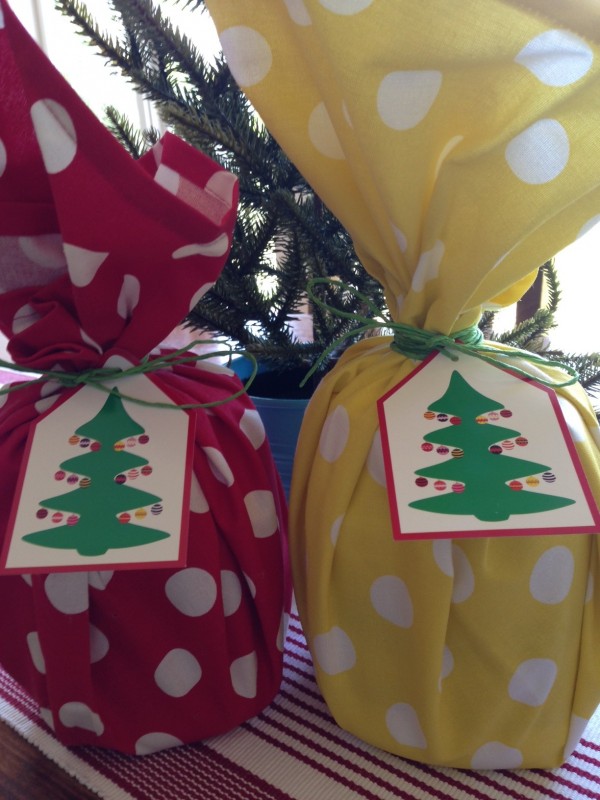 Don't forget to print off the cooking instructions and either attach to the jar or put in the Christmas card or on the tag. (I forgot to do this so I'll be sending a follow up email shortly!).
This is my idea of a thoughtful handmade gift that is fun but not onerous to make and will hopefully be a practical, useful gift for the recipients and a fun school holiday activity.
Do you like to make hand/home made gifts? What is your signature gift?