Over the last month, I've published a virtual sleigh full of gift guides. I've tried to cover all of the possible gift giving scenarios – work Kris Kringle, women, men, kids, coaches, teachers – to hopefully provide inspo, ideas and to save you time and money this Christmas.
I've had a blast doing it and it's certainly helped me think about and plan my present list. A present audit earlier this week revealed I was only missing one pack of spiderman undies. That's a win in my book.
So, as we enter the final week leading up to Christmas, I thought it might be helpful to group them here, all in the one spot.
Let's start with the ladies. There was Christmas Gift Ideas for Women.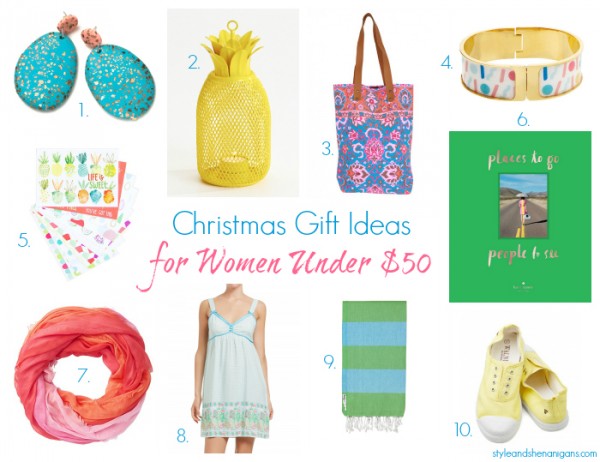 And Christmas Gift Ideas for Men.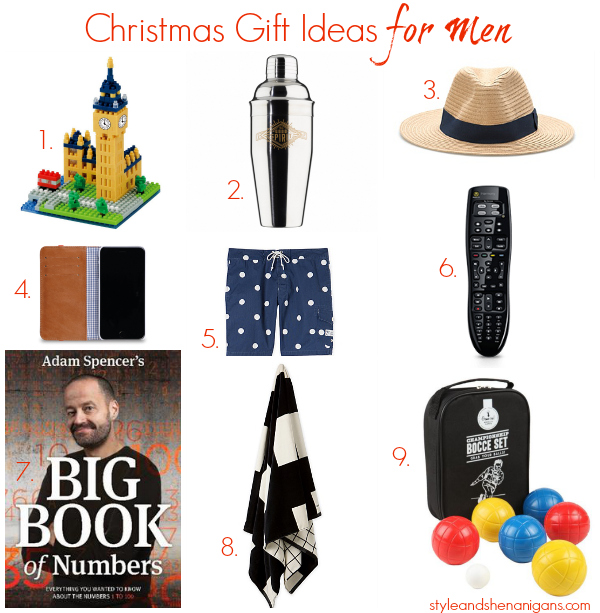 Then there was Christmas Gift Ideas for Kids,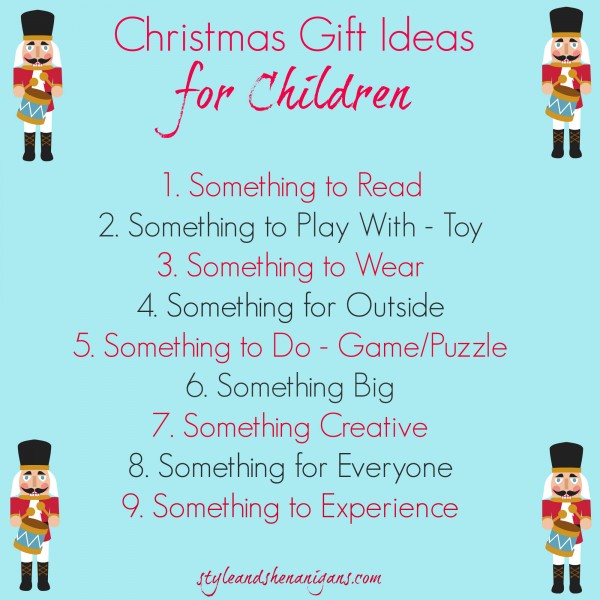 and Stocking Filler Ideas for Children.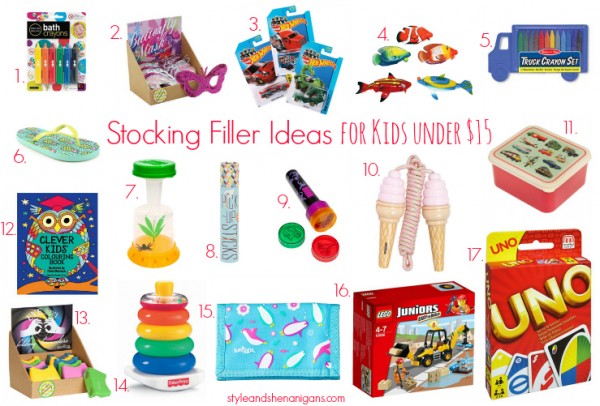 For the cyclists of all ages and stages, I wrote this post featuring Cycling Accessories for the Whole Family (sponsored).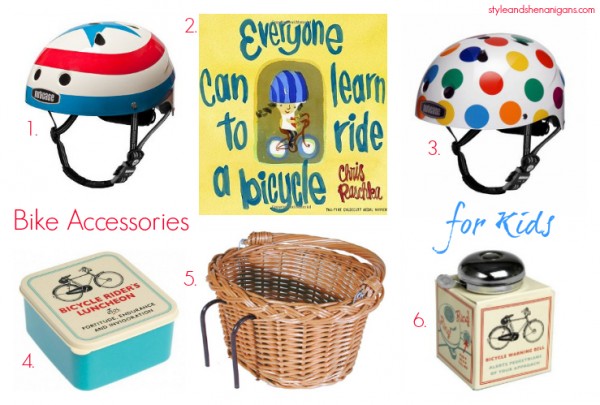 The Work Kris Kringle was covered in Fifteen Kris Kringle Ideas Under $15, which also has great stocking filler ideas for older kids and adults.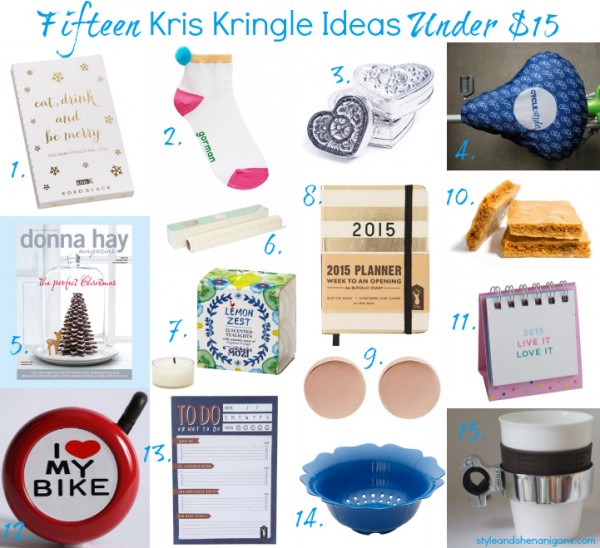 And last but not least in the gift category was Gift Ideas for Teachers, Coaches, Carers and Helpers.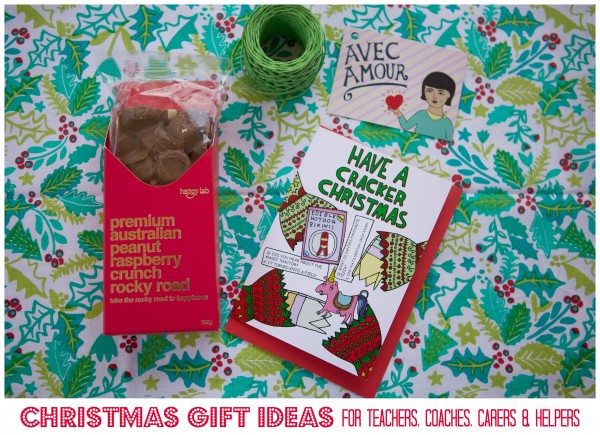 And if you are wondering what to wear across the Christmas/New Year period, the following posts will hopefully provide some inspo:
What to Wear on Christmas Day/New Year's Eve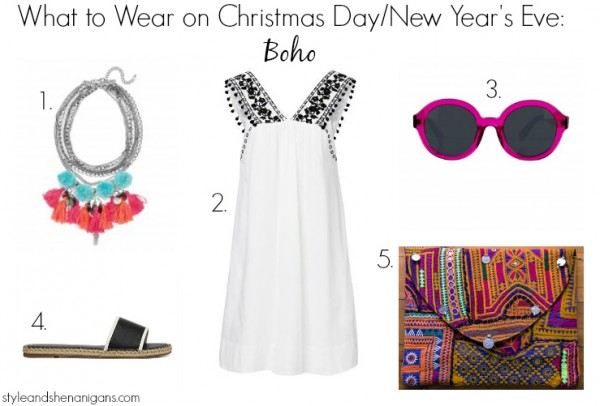 and What to Wear to the Work Christmas Party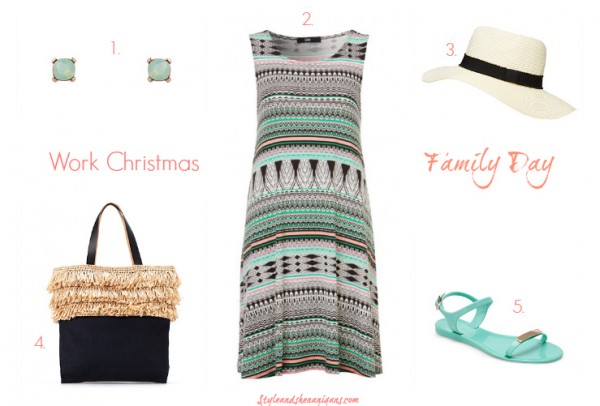 Once the formalities are out of the way, you might be heading down the coast or to the local pool. With this in mind, I wrote What to Wear to the Beach.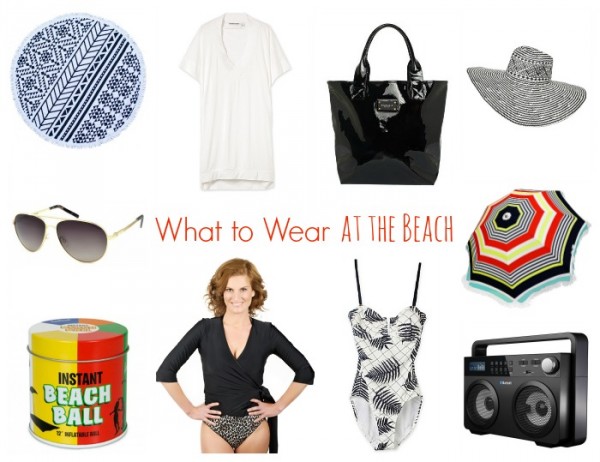 And last but not least, here's my take on putting a Christmas table together on a budget (sponsored).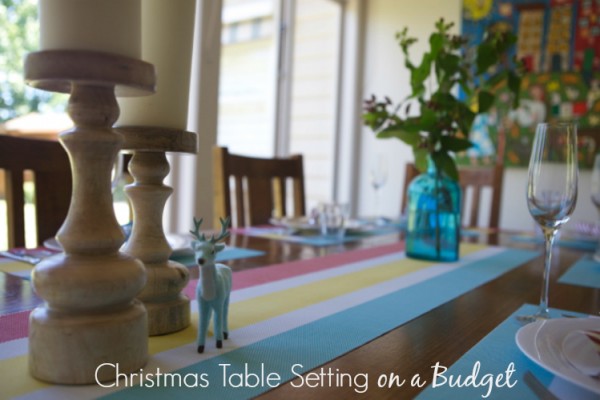 Well, that's the Christmas wrap from me this year. Happy shopping and I hope I've helped you save time or provided you with some inspo this Christmas and beyond. Happy Christmas!
What's been your fave gift guide this year? Have you found any inspo or ideas around these parts?