Have you jumped on the (printed) pant wagon yet?
I know they have been around for months now, but I've only just found the "right" pair for me.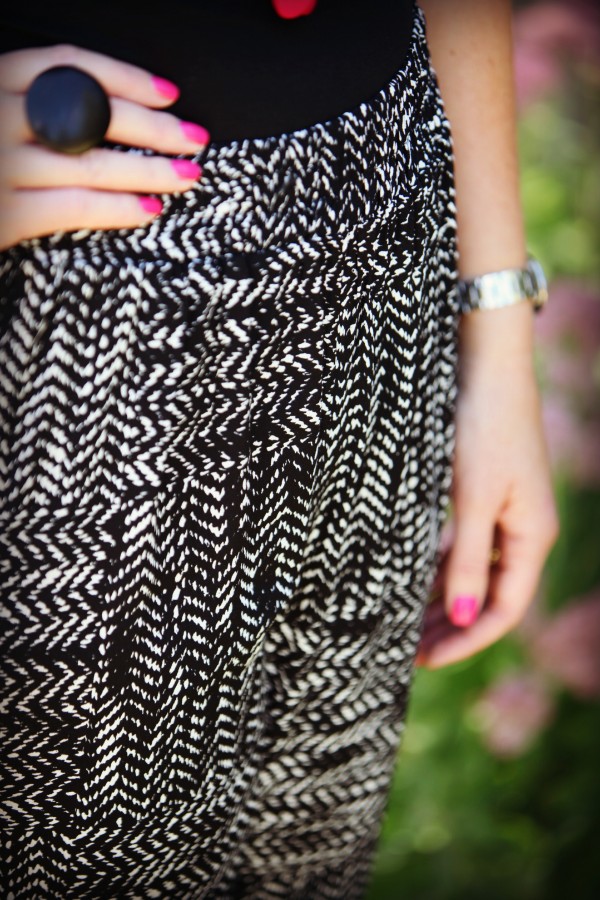 I bought another pair a few months ago and while I still really like them, after a couple of wears, I realised that they were too big for me around the waist (but fine on the legs) and weren't doing me any favours. Given their high waisted, slightly 80s styling, I found that the additional bulk around the waist was not a great look on me. So I went back to the drawing board and began the search again.
Then I called off the dogs. The hunt was over when I found these beauties at Portmans last week – the Zip Pocket Printed Pant, $79.95. And in good news, they come in 4 prints, including leopard print and black. I am wearing the Chevron print in size 12. I am thinking about going back for black. I reckon some of you could pull off the leopard print. (You know who you are!)
I think these pants work because the zip and the elasticised waist minimise bulk and create a more streamlined, flattering look.
I'm also loving the small Chevron print as it looks the business with a simple black or white tee with an accessory providing the pop of colour or with a bright block colour top, as in my last outfit.
I wore my new pants one day last week and loved them so much, I wore them the next day as well. That's the sign of a winner. Then I had a play and styled them a few ways and this is what I came up with. What's your pick? How do you style printed pants?
1. Casual/Chillaxed
Zip Pocket Printed Pants; Seed Singlet; Elk Accessories Pendant, Earrings & Ring; Havianas.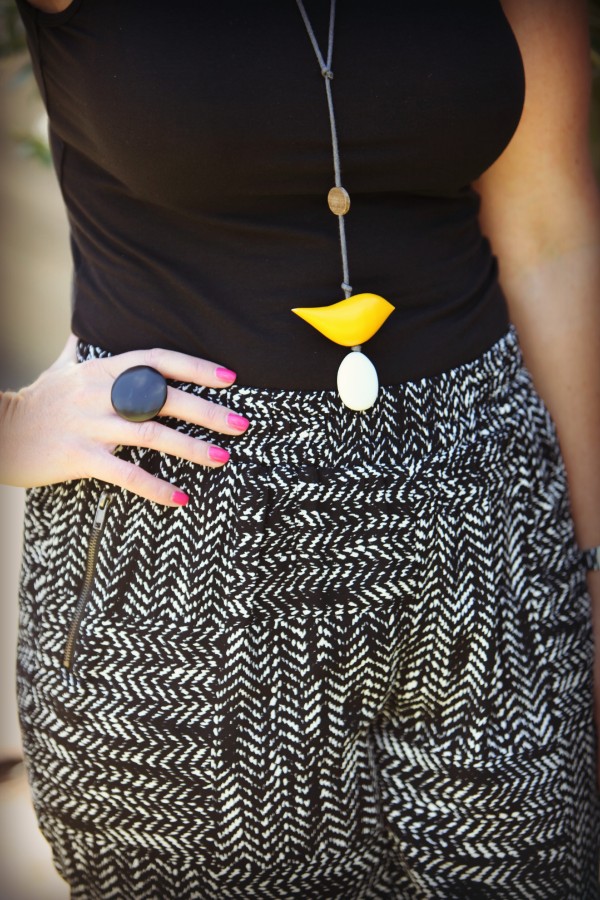 2. Smart Casual/Out for the Day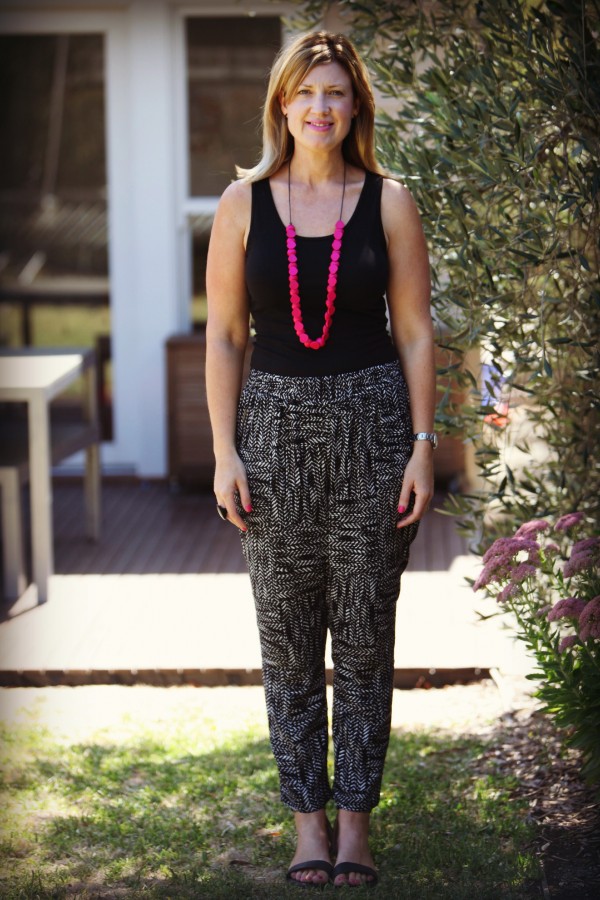 Pants, Singlet & Ring as above; Rare Rabbit Necklace (for a similar pink pendant, try this); Witchery wedged sandals (for similar, try these).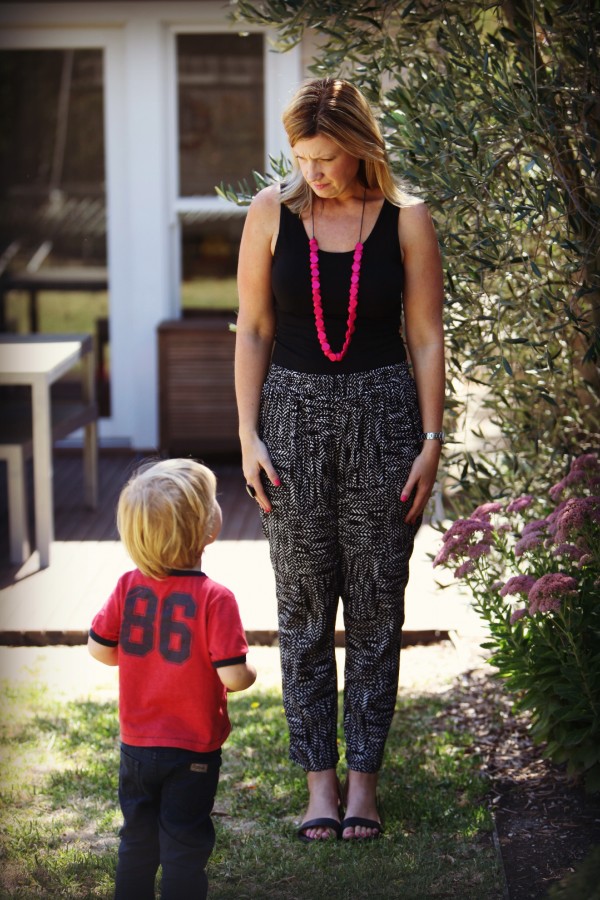 (P.S. I'm not cross at Mister 2, that's my "concentrating/listening" face!)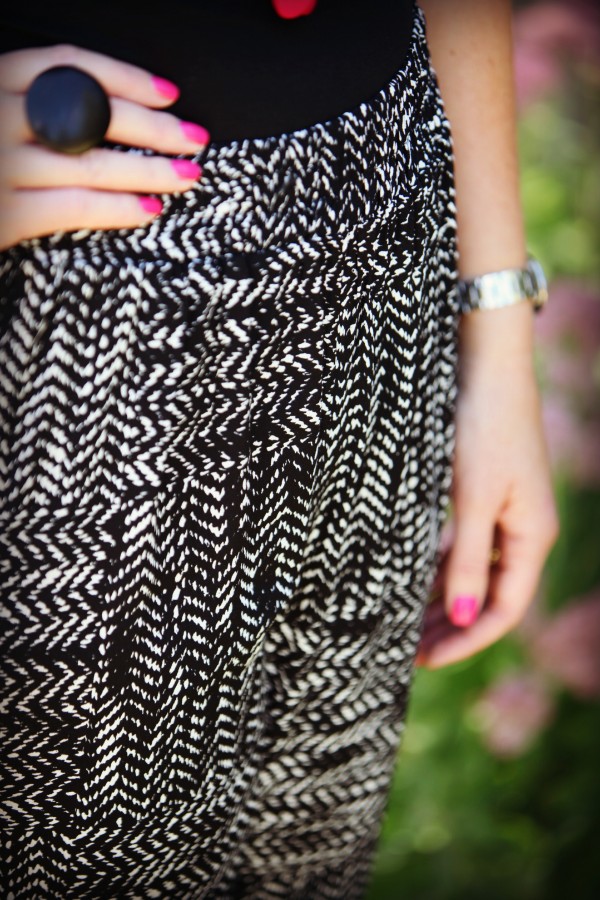 3. Date Night/Dinner with the Girls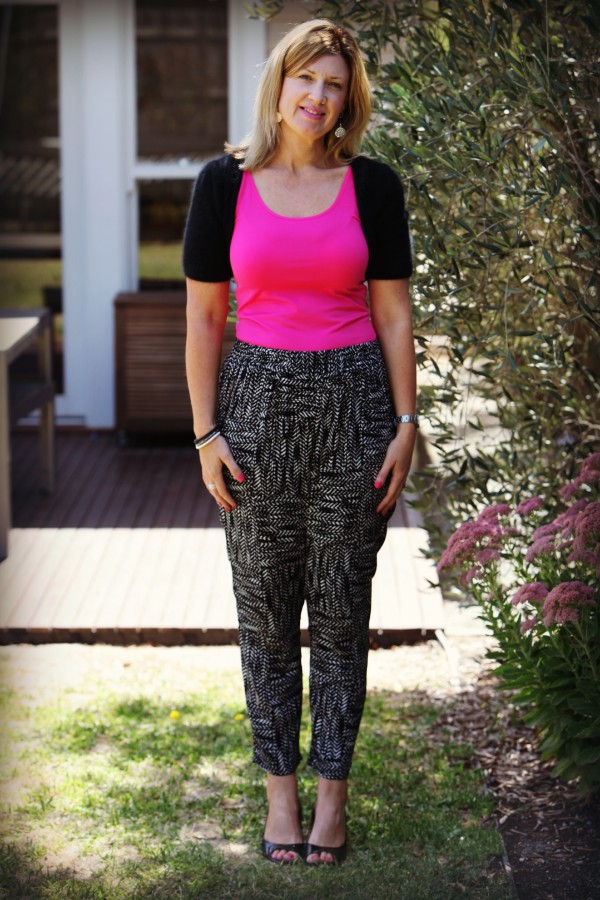 Pants as above; Witchery Poly Elastane Tank; Alannah Hill Shrug (last winter); Nine West Wedges (for similar, try these); Witchery twist bracelet set & earrings (for similar try these).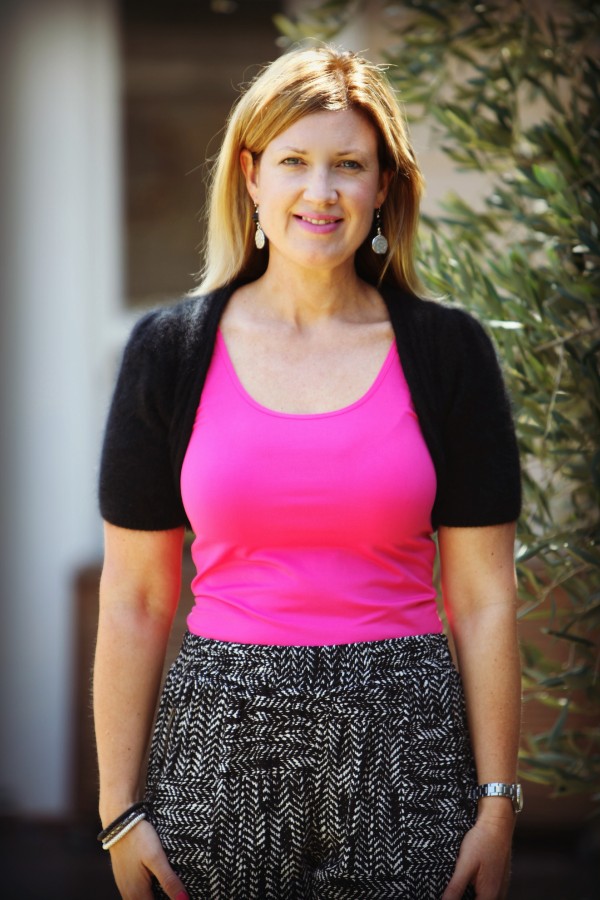 Are you a fan of the printed pant? Where did you find them? How do you style yours?