You might have noticed that the shops are slowly filling with the beginning of the Autumn/Winter 2014 collections.
Autumn is only weeks away, but with the hot weather showing no signs of relenting, it's hard to flick the mental switch to Autumn dressing and beyond.
Nevertheless, now is a great time to think about what you already have and invest, if necessary, in some quality basics which will form the base of your Autumn wardrobe. This is especially so as stores are about to run their start of season promotions, such as Country Road's Spend and Save. Witchery's Spend and Save is already up and running.
Below, I have chosen three basic wardrobe items which can form the basis of many different outfits, from day to night.
Many of us have some or all of these basics in our existing wardrobes. Updating even just one item or only investing in one or two complementary accessories or other pieces can give you loads more options, resulting in an up to date, on trend look without breaking the bank.
The outfits range from casual chic, modern tribal through to urban classic.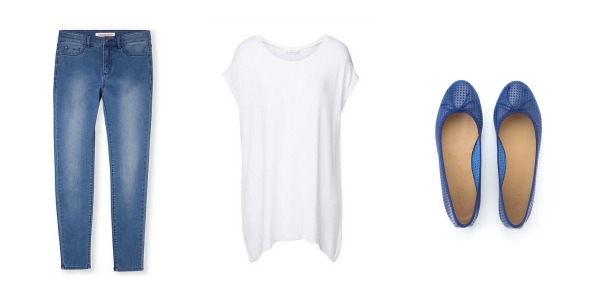 The basics I have selected are:
1. Mid Rise Skinny Cropped Jean, $99.95 (sizes 4 – 14) from Country Road;
2. Easy Tee, $49.95 from Seed Femme;
3. Claudia Perforated Ballet Flats, $129.95 from Country Road;
Outfit #1 – Urban Classic (Parent Teacher Interviews/Casual Friday)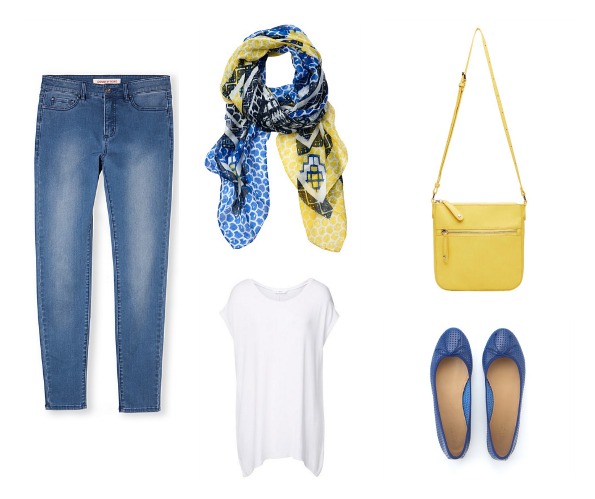 The Basics + Snake Mosaic Scarf, $49.95 from Witchery + Molly Sunshine Sling, $49.95 from Sussan;
Outfit #2: Modern Tribal (School/Kinder Parents coffee/Sunday brunch)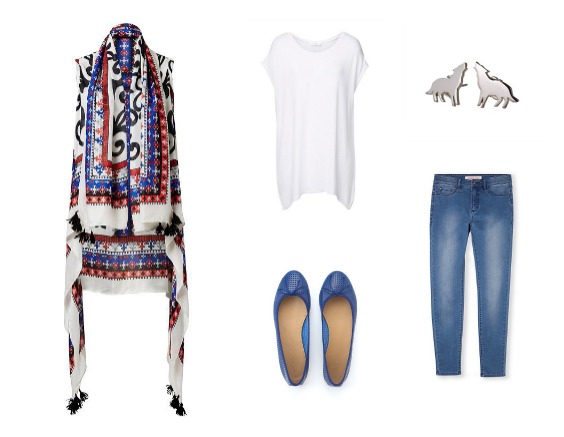 The Basics + Tribal Pom Pom Poncho, $59.95 from Seed Femme + Wolf Stud Earrings, $49.95 from Skulk of Foxes;
Outfit #3 – Casual Chic (School drop off/Saturday errands)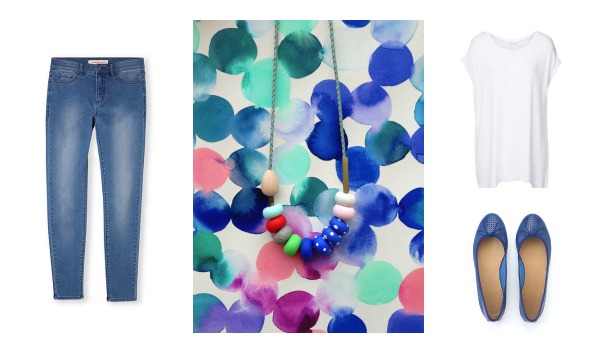 The Basics + Isla Mixed Bead Necklace, $65.00 from Emily Green.
What takes your fancy from the above? What are your essential autumn wardrobe basics?
Thank you for your comments! I love to hear from you.