This post is sponsored by The Hamper Emporium
Over the last year, I've been the lucky recipient of two beautiful hampers.
The first was from a gorgeous friend (thanks Colour Me Anna) and the second, from a local business promoting their beautiful skin care products.
Both were unexpected and both seriously made my day.
As, I think, they were both intended to do.
In an age where snail mail is almost dead and the most likely correspondence is a bill or a boring bank statement, receiving a hamper is a wondrous thing indeed.
The beautiful packaging.
The thoughtful details.
The personal note.
The well curated selection of gifts within it, many of which are hand made by artisans, or from small, low volume family enterprises, or even simply a new and interesting product range.
The luxury of it.
The un-everydayness of it (if that's a word!) when you're in Routine Central with a side of Groundhog Day.
So that's why this year, I'm going to make it my mission to send a beautiful hamper to someone. The question is which hamper and who will be the lucky recipient? And on which occasion? Valentine's Day, Easter, Mother's Day, Father's Day, birthdays, Christmas or just because?
Thankfully, the fab peeps at The Hamper Emporium have thought of everything and have a hamper to suit all your loved ones, family and business contacts. They're a Sydney based biz who have curated a most tasteful range of hampers, all of which come with FREE delivery to any Australian address. That means the price you see advertised is the actual price it will cost you to send your gift to any Australian address. No additional or hidden costs for postage. Loving that.
So, if  I've got a girlfriend having a special birthday or someone who I'd just love to send a beautiful gift too, just because? I bet she'd love this Moet & Sweet Treats hamper, $129 (I was given some magnificent champagne for my 40th which I can't wait to enjoy):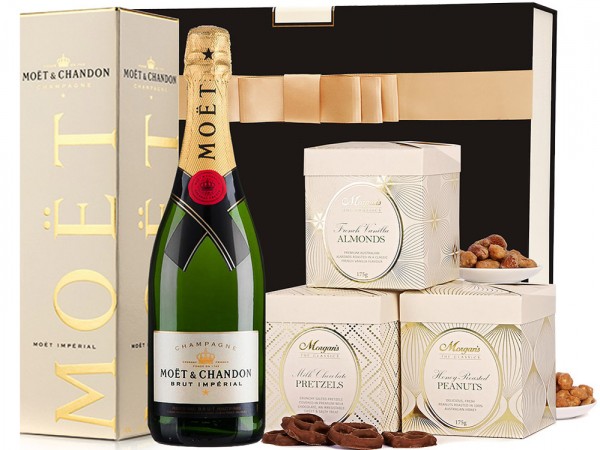 If I have friends who have a new baby and I'd love to celebrate their wonderful news with a beautiful and memorable gift?
I'll be checking out the fab range of new baby hampers here. My pick would have to be this Sophie the Giraffe inspired hamper, $132, below.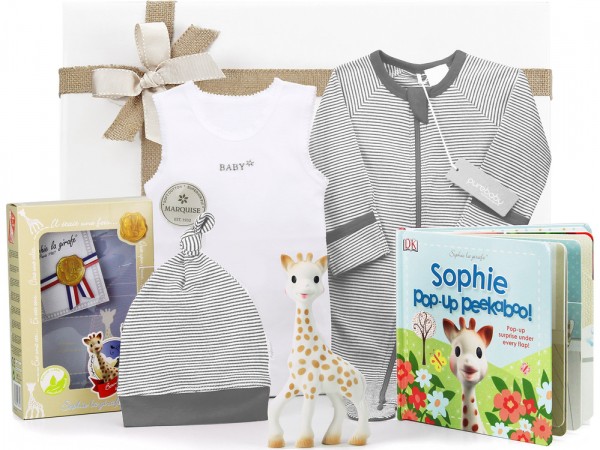 My brother slash Dad slash Step Dad who is a bit tricky to buy for? He might enjoy this United Nations of Beer hamper, $89: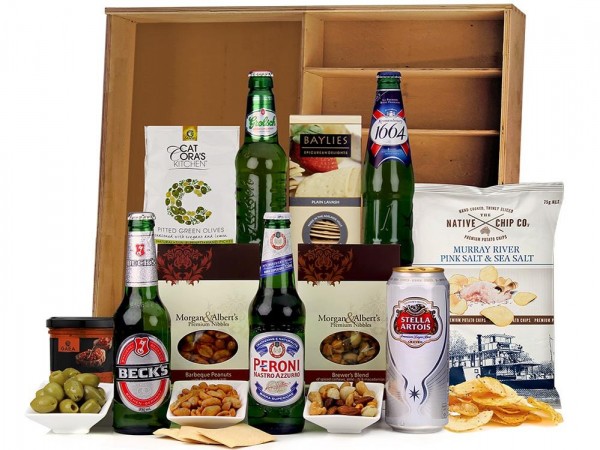 If I really want to knock someone's socks off and I know they're a foodie from way back, I might pitch in with some other friends or family members or file it under marketing and buy my favourite foodie or business contact this luxurious Everything But the Cheese Hamper, $189: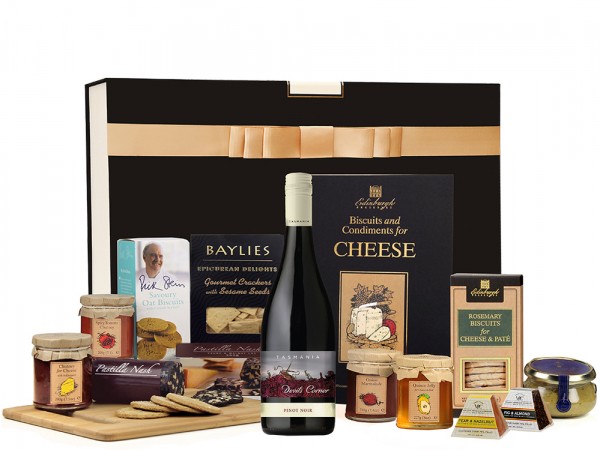 Finally, if Mr SnS isn't reading this, now that he has left red wine behind for white, I might send him this beautiful hamper, the Sweet & White Hamper, $99, for his birthday which is a few weeks after Easter. It's certainly a gift we would both enjoy *winks* and it's certainly evidence of the Easter Bunny bringing things up a notch or three.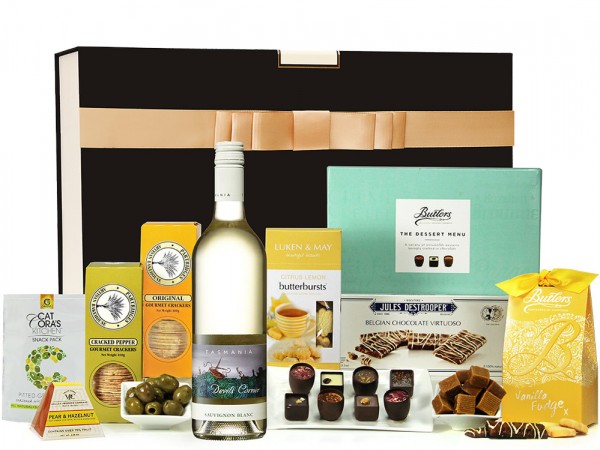 For more info and to see the full range of hampers, head over here. There are plenty to choose from including gifts for her, him, Christmas, gourmet food and wine (no alcohol) and chocolate hampers which would be perfect for Easter or chocoholics.
Have you ever received or given a hamper? Which of those featured above floats your boat?