This post is sponsored by Orbitkey
Father's Day is less than a couple of weeks away.
Already. Can you believe it?
It tends to creep up on me after a busy August, particularly because it falls on the first weekend of September.
It's a busy one around these parts too. With a Dad, Step-Dad, Father in Law plus Mr SnS ("the Dads"), I have a lot of Dads to think about.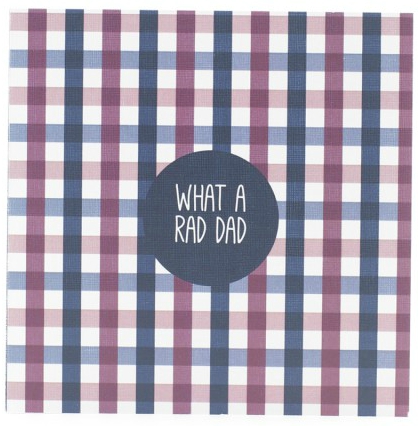 Rad Dad card, $5.50 from Two Little Ducklings.
Perhaps that's why I've become reasonably adept at buying for the menfolk in my life. And it's a good thing too because with three boys, I'll be spending a lot of time in the next forty years or so buying for the men in my life. Yikes.
So how to buy the perfect gift this Father's Day?
It's pretty simple really.
Ask him what he would like and get that.
Failing that, ask his partner (if he has one) for ideas.
As a result of these enquiries, over the years I've bought a water gauge from Bunnings, given money for future stamp purchases, a new kettle or whatever else the Dads might need or like at that time.
If no ideas or gift suggestions are forthcoming, think of his interests (cricket, drinking, sailing, collecting stamps, cycling, eating at great restaurants or cooking, taking photos, reading, running, footy and so on) and use that as a starting point.
I think it's usually safe to throw in a humorous card or gift too for a laugh on the day. I've also found that gift vouchers normally go down reasonably well too.
Here are a few ideas if you're looking for some inspo or if the Dad in your life likes a surprise.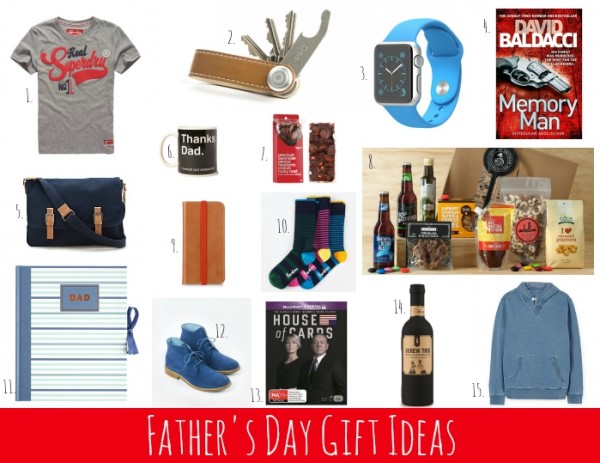 1. Superdry T-shirt, $44.99 from Superdry; 2. Tan with White Stitching Leather Orbit Key, $39.95; 3. Apple Watch – Sport, $499 from Apple; 4. Memory Man by David Baldacci, $19 from Target; 5. Franklin Messenger Bag, $149 from Trenery; 6. Straight Up Mug, $9.99 from Typo; 7. Peanut Raspberry Crunch Rocky Road, $8.95 from Happy Lab; 8. 'Just for Him' hamper, $160 from The Food Purveyor; 9. Flip Wallet, $59.95 from Toffee Cases; 10. Favourite Socks, 3 pairs $37.40 from Boden; 11. Memory Book for Dad, $29.95 from Kikki K; 12. Suede Clarendon Boot, $218 from Boden; 13. House of Cards Seasons 1 – 3, $110 from JB Hi Fi; 14. Bottled Up Gift Set, $19.99 from Typo; 15. Indigo Pop Over Hoody, $99.95 from Country Road.
1. Something He Needs – Dads sometimes need a little help updating the basics like socks (10) or jocks. A fresh tee for Spring (1) or a new hoody (15) can also be a good idea;
2. Some Everyday Luxury – This orbit key ring (2) will keep his keys sorted and look the goods (see below for your chance to win one too).
A new work bag like this messenger bag (5), an Apple watch (3), a leather flip wallet for his iPhone (9) or a beautiful pair of shoes (12) are bigger ticket items but can also be a practical gift that makes him feel a bit spesh.
Likewise a new tie (like this fun Slim Two Tone Spotted Tie, $69.95 from Trenery) can also be well received for corporate Dads;
3. Food, Glorious Food – if your Dads have a sweet tooth or a gourmet inclination, he might appreciate a little treat (7) or you can go to town with a gourmet hamper (8).
You can always DIY your own hamper with his favourite things, which is a fun and less expensive option too;
4. Chillaxing – Dads like to veg out as much as the rest of us so a new block buster (4) or a DVD set (13) is always a good idea.
Or, he might prefer to chillax in the garden, on the golf course or by running marathons, so think about what might help him do that.
5. Fun Central – Dads love a Dad joke or three and on Father's Day, we can all get in on the fun.
I love a mug for Dads (6) to take to work or a novelty set, such as this cool bottled up gift set (14).
This golf Novelty Pen, $6.99 from Typo is a bit of fun too.
6. Sentimental Times – There are lots of thoughtful sentimental gifts out there. I've bought Mr SnS personalised cufflinks before (from Koolaman – with the names of our boys on them) which went down a treat.
I quite like the idea of the Dad personalising the gift himself too – like this Memory Book (11) which you can ask the Dad in your life to complete.
7. It's a Date – Often times, Dads are more interested in time with you and other loved ones than presents. Plan a date with the Dad in your life to do something he likes whether it's a night at Gold Class, a trip to Sandown Raceway, Devonshire Tea with the grandkids, visiting the latest exhibition at the museum, a footy game or an arvo on the putting green.
He might even just like to come over for a roast – this always goes down a treat with all my Dads.
For Overseas/Interstate Dads, online shopping and vouchers are your friends. Order something this week (everything in this post is available online) to make sure it is delivered in time and make a time to call or Skype. Some sites have free shipping too, like Hard to Find.
You'll find more gift ideas for Dads here.
The Competition
Orbitkey, pictured above (2) and below, wants everyone to love their keys, especially this Father's Day, which is why Orbitkey is offering SnS readers a 10% discount (with the code "Style&Shenanigans") and the chance to WIN an Orbitkey.
Yes really!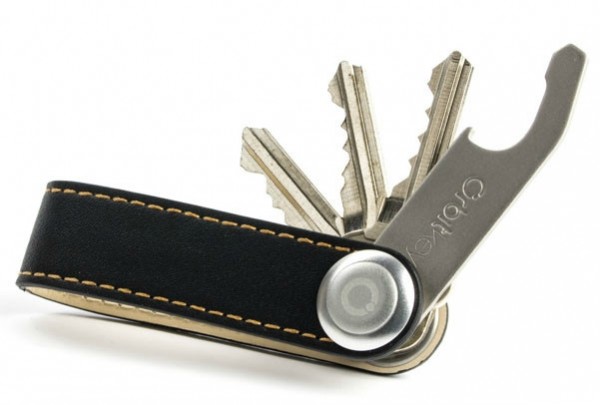 This Father's Day you can win the Orbitkey of your choice (see the full product range here) by telling me:
Which orbit key would you or the Dad in your life like and why?
This is a game of skill. All entries will be judged on their creativity by me.
Please ensure that you include an email address when registering in the commenting system (not here on the blog) below so I can email you to notify you if you have won.
This prize is not able to be exchanged for cash.
The winner will be decided on Monday 31st August at 1pm AEST. If the winner does not respond within 48 hours to my email, another winner will be chosen.
This competition will be open from Sunday 23rd August 2015 at 8.30pm (AEST) and close on Sunday 3oth August at 11pm (AEST).
This competition is only open to Australian entries.
By entering this competition, entrants accept that I will email the winner with the email they provide and publish their name subsequently here on the blog and on Facebook.
What, of the above, would appeal most to the Dad/s in your life? What are your go to Dad gifts?