From my awkward teenage years when I hung out with my high school bestie at our local Ishka – and left smelling of incense of course – I've always loved a floaty boho maxi.
I don't know whether it was the relaxed vibes of a distant coast, my imaginary acoustic guitar playing, sun bleached, vegetarian surfer boyfriend or freedom from The Parentals I somehow associated with it, but I've always been rather partial to a maxi skirt, dress or blouse of the boho persuasion.
These days, I'm amazed at the number and quality of boho labels and designers in the retail space. There are loads. I also love finding new labels to wear and spend more time than I should searching Hashtag Boho over on Insta.
If you too are a fan of all things boho, in this post I'm sharing some of my favourite labels and wearing a boho frock or two.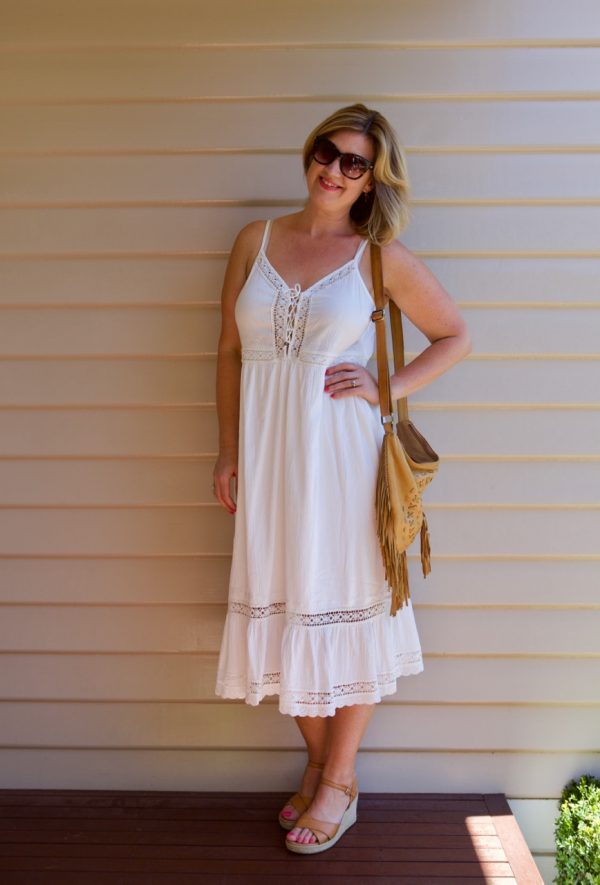 Wearing Melody Midi Dress from Arhnem Clothing, size 14. I could've sized down to a 12.
Where to Shop for Boho Clothing & Accessories
Budget Friendly Options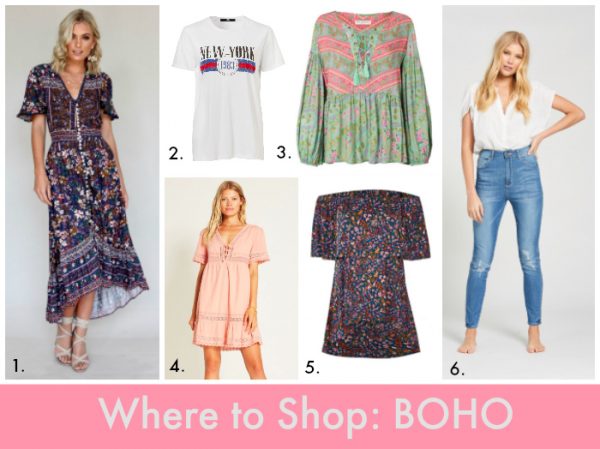 ABOVE: 1. Save Me Dress, $89.95 from Gingham & Heels;
2. New York Tee, $39.95 from Sportsgirl;
3. City Lights Blouse, $179 from Spell Designs;
4. Melody Mini Dress in Blush, $189 from Arnhem Clothing; 
5. The Shoulder to Shoulder Top, $89.95 from Birdsnest;
6. High Waisted Skinny Jeans, $139 from Bohemian Traders.
Mid to Higher Budget Options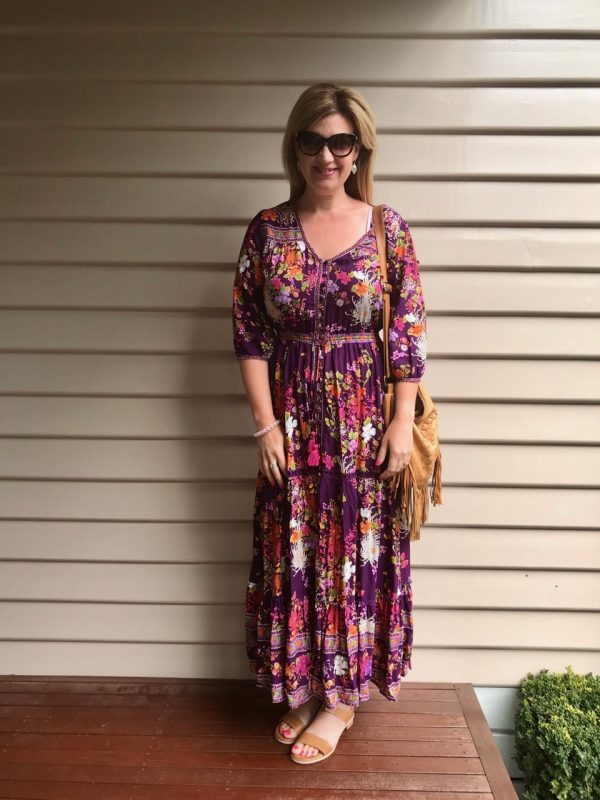 Wearing the Amara Maxi Dress in Plum from Tulle & Batiste, size Medium. The Medium is a neat fit on me.
You might also like to know that several of these labels (Spell, August The Label and Arnhem) also have kids' ranges so you and your little dudes can rock the folky boho look together. Also, if you're expecting, Bohemian Traders has just released maternity denim – check it out here.
This post contains affiliate links. You don't pay any extra and I earn a small commission. Read more in my Disclosure Policy here. 
Are you a boho loving girl? What are your go to labels?