Please join me in welcoming my friend Jen who is guest posting today. Jen's a friend of mine, a fellow mother of three, a clever cookie from way back, an excellent seamstress (check out her goodies at Igoo-Manigoo) and an absolutely excellent op shopper. She loves reading too and has a knack for finding fab books at the op shop, some from well known authors as well as other random finds. When she offered to write reviews of the best books she's found, I was thrilled. After all, the only thing better than a great book, is a great break book for a bargain!
So welcome and over to you Jen …
I'm an avid op shopper, and over recent years I have become a little obsessed with buying books.
In fact, I don't think I have ever paid more than $2.50 for a book. I am not one to read on a Kindle or iPad either, as I really love the feel, smell and satisfaction I get of sitting up in bed and turning the pages of a good book.
I think it began when our book club started.  
I know it sounds silly, but I usually pick up a book because I like the front cover design, or the font that has been used in that design.  With a teeny bit of a design background, and an eye for detail, I can't help myself.  Of course I read the blurb on the back to see if I think the story is any good – although a lot of the time you just won't know until you delve into those pages.
It's really hard to choose my favourites, but here are some I've really enjoyed, not in any particular order. They are all completely different stories.
1. Mr Wigg  by Inga Simpson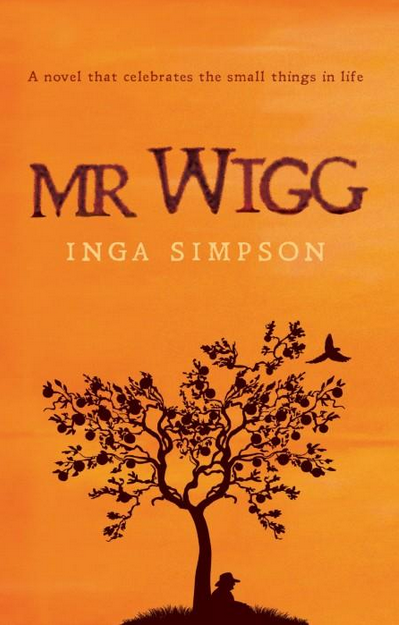 This story is quite a simple one but tells of Mr Wigg who looks after his family farm.   His wife has passed away and he is not getting any younger.   The writer is descriptive in relating Mr Wigg's relationships with his family members and the many and varied fruit trees on his farm.   It's not a saga or a major page turner, but as the story goes along, you have to keep reading, as you want to know how it all unfolds and ends up.  I really enjoyed reading about the dynamics of his family, as well as all the technical ways of dealing with trees.
2. The Dressmaker by Rosalie Ham
Back in 2012, I remember about reading this book, and posting in my bookclub's Facebook group that it was something we should read down the track.  I picked this up one day, as I liked the cover and the title (as I am immersed in fabric as I have a sewing business), it appealed to me. 
When I read the story, I couldn't put the book down because of all the quirky characters and the antics they got up to in small country town outback Australia life.  That is all I will say about this one, as the movie is doing the rounds.  I loved the movie as much as the book.  It is definitely a must read, and must see.
3. The Good Mayor, by Andrew Nicoll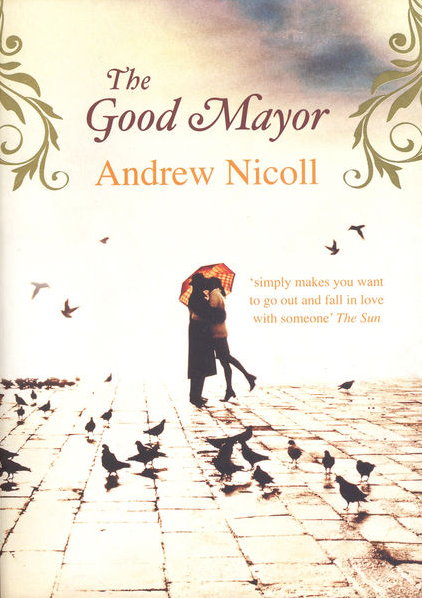 This is a very clever story about the Mayor of a small town called Dot. 
The writer of this book spent his working life as a newspaper journalist.  He also did a brief stint as a lumberjack.  
This book is a surprisingly weird love story, with many twists.  The Mayor is in love with his secretary, but she is married.  It's quirky, imaginative, and a cross between a love story, some fantasy, and just plain craziness.  I loved it.
4. Mr Chen's Emporium by Deborah O'Brien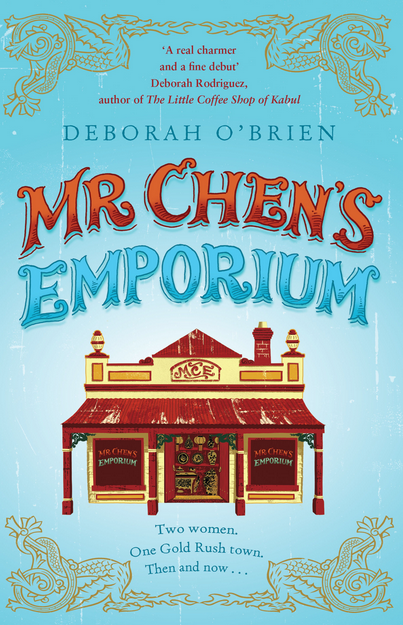 Another one of my favourite reads.  This is Deborah O'Brien's debut novel.  After this one she wrote a sequel and then came the third book.  I've read all three, but the first two were definitely the best. 
Mr Chen's Emporium goes back and forth between a character from 1872 and a present day character.  Set in Millbrooke, a gold rush town in Australia, Amy Duncan arrives  to find dusty streets lined with ramshackle buildings.  Then she enters Mr Chen's Emporium and is entranced by the owner, and all the wares the Emporium has to offer.  Most enjoyable to be able to link both stories together.  Both the ladies' lives become connected in many ways.  A lovely story that I couldn't put down.
5. The Ship of Brides, by Jojo Moyes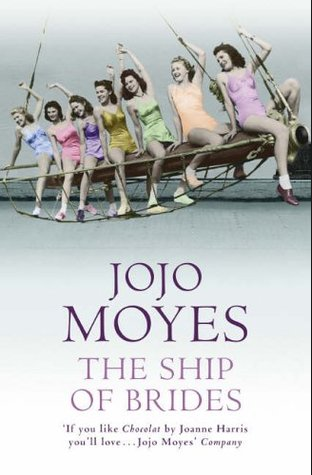 I've read almost all of Jojo Moyes' books, but this one is loosely based on the true story about the brides who were en route to meet up with the men they married during World War II. 
Leaving Australia in 1946 this is about four of the 650 brides who were aboard the Victoria as it sailed back to England, not only transporting the brides, but arms, aircraft and a thousand naval officers and men.  A great account of the journey that these girls faced.
Bonus book – Pomegranate Soup by Marsha Mehran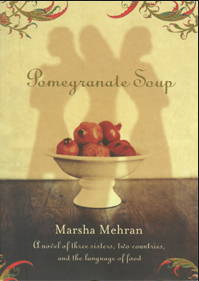 This is a story about three sisters who fled Iran, and ended up in a small Irish town called Ballinacrough.  They open a café right in the middle of town and their Persian cooking is a delight, enticing the townsfolk in to sample the flavours of their delicious recipes.  It's a wonderful story about how cultures and food collide, as well as the girls making a new life for themselves, trying to leave a traumatic past behind.
Unfortunately my 5 turned into 6… it probably could have been more, but best to stop here.  I hope if you ever read any of these books, you enjoy them as much as I did.
Have you found any good books at the op shop? Have you read any of these?