Welcome to this week's edition of A Few of My Favourite Things.
It's might be the last one for a while too – we're off to Thailand early next week for a couple of weeks holidays.
I know. I can't believe it either!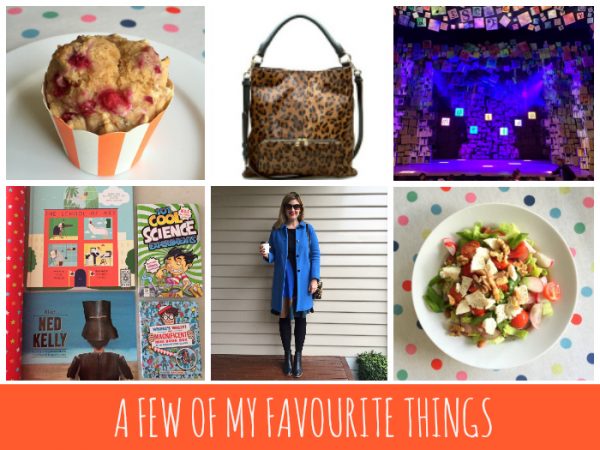 Meanwhile, it's been one of those crazy pre holiday weeks.
I've been slowly ticking things off, one by one, covering everything from school admin, doctor's appointments, printing family photos for my Mum's upcoming school reunion, Birthday Festival admin (we have Mr Nearly 8's birthday in Thailand and Mr Nearly 5's birthday the day after we get home) and all the bits and bobs that need to be cancelled and people notified when you head away during term time. In fact, I think there's a post in that.
Anyhoo, in amongst all the box ticking, I've been able to stop and smell the roses and found plenty to be grateful for this week.
Matilda
When we were in New York last April, we were fortunate enough to take our older boys to see Matilda on Broadway. Not only were we lucky enough to get great tickets, my Mum was travelling with us which meant seeing a show was even an option – our youngest was only 3 at the time and under the age limit for the performance.
We absolutely loved the show – Tim Minchin's lyrics and music are brilliant and Miss Trunchball is hilarious and wicked all at once – and have listened to the soundtrack on high rotation ever since.
When we heard Matilda was coming to Melbourne, we wanted to take our youngest, who loves the music, and is now almost 5. (We took our two older boys to see their first musical at the same age – Mary Poppins and Chitty Chitty Bang Bang respectively).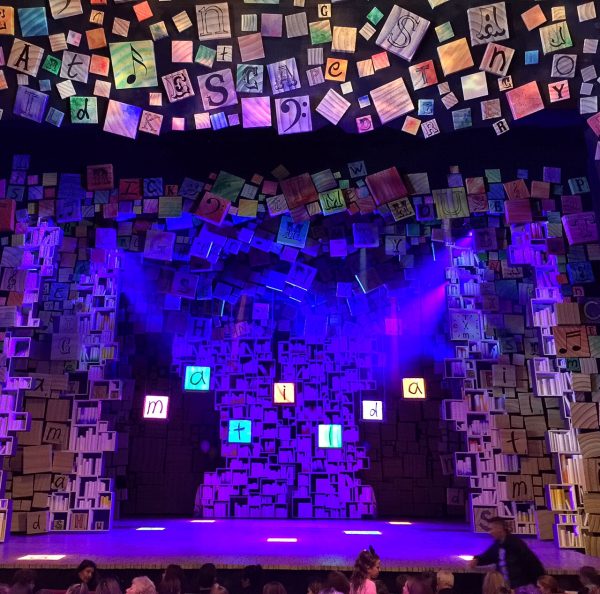 So we bought tix for the five of us – gulp – and headed off to the Melbourne production last Sunday. In retrospect, one of us probably should have taken Mr Nearly 5 by himself on a special date as the tix were so expensive.
Our youngest was totally engaged throughout the show and loved it. I admit I was a bit crushed when the boys said their favourite part of the day was the Maltesers we ate during the show (which were an eye watering $6.50 per small box *ouch*). Despite this, once again we loved it and it was great to see our older boys enjoy it and appreciate it again, knowing the music and the story so well.
If you're wondering whether it would be suitable for your child, it does have some typical Road Dahl themes (mean parents, scary adults, death) tempered with tricks, great humour and the brilliant Matilda ultimately coming out victorious. There are some great visual and sound effects too including loud noises and lasers. FYI, there's a dark back story to Ms Honey that is not in the book too.
Matilda is an excellent show for all ages and if you haven't seen it already, I'd highly recommend it.
Leopard Print
It's no secret around these parts that I love a pop of leopard print here and there. In winter, with it's lovely textural element, it's perfect and looks the biz against not only black and tan but pretty much any shade. I particularly love leopard print with hot pink and a bright blue.
I've been wearing my leopard print Rollies and using my Boden messenger bag (an oldie but a goodie) on high rotation.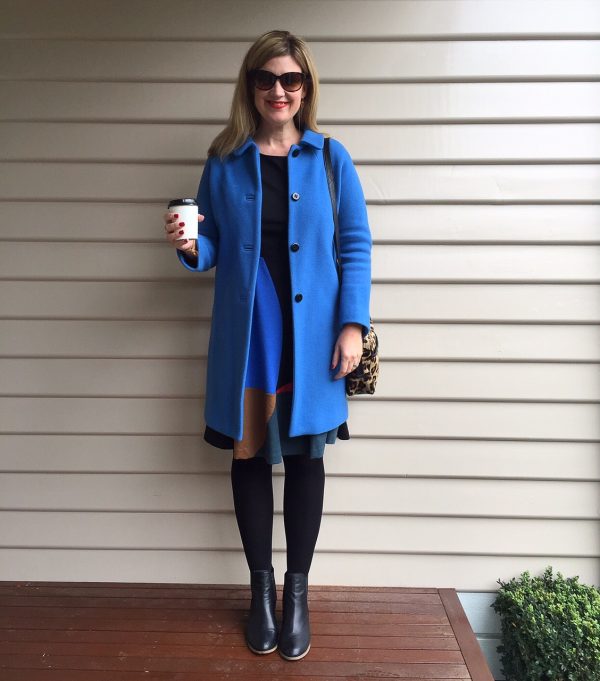 If you haven't invested in a leopard print bag to date, it's a great addition to any wardrobe. I'm currently crushing on this leather option from Trenery, below, now $149.95 (on sale). Check out this less expensive version from Sussan here.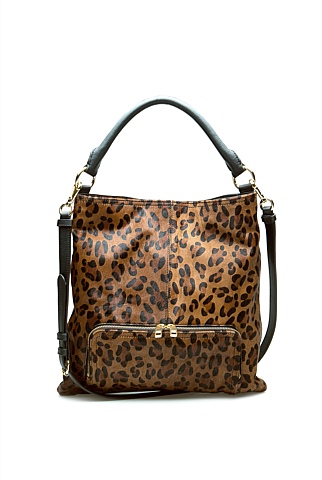 Ricotta Three Ways
I don't usually cook with ricotta or buy it often. When I do, I prefer to buy it fresh but then I'm never sure how long it will keep.
This week I bought fresh ricotta and a tub of ricotta from the dairy section at the supermarket after I'd seen a recipe I wanted to try (the salad below).
In an attempt to use up all the fresh food this week before we go away, I made it my mission to use up all the ricotta – all 750grams of it.
I started with a salad in the Women's Weekly Fast Diet cook book. This salad, with lettuce, cherry tomatoes, spring onion, radish, lentils (I used mixed beans), walnuts, snow peas, chilli and topped with ricotta and a good squeeze of lemon really hit the spot.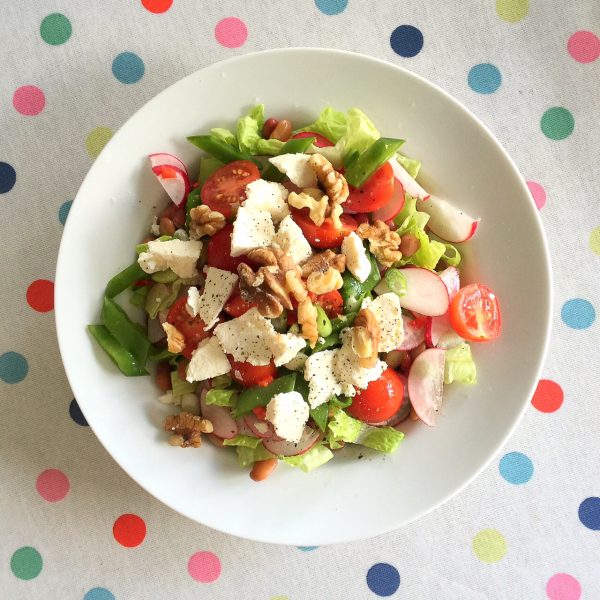 It's a filling option for lunch too and I love the different textures and combination of flavours so much that I've made it twice already.
Last Saturday arvo, it was grey, wet and cold so of course I had cravings for pancakes. I used the Thermomix pikelets recipe in the Basics Cook Book and added 150g or so of fresh ricotta to the mix.
They might not look pretty and yes, they were a bit undercooked but they were the bomb dot com.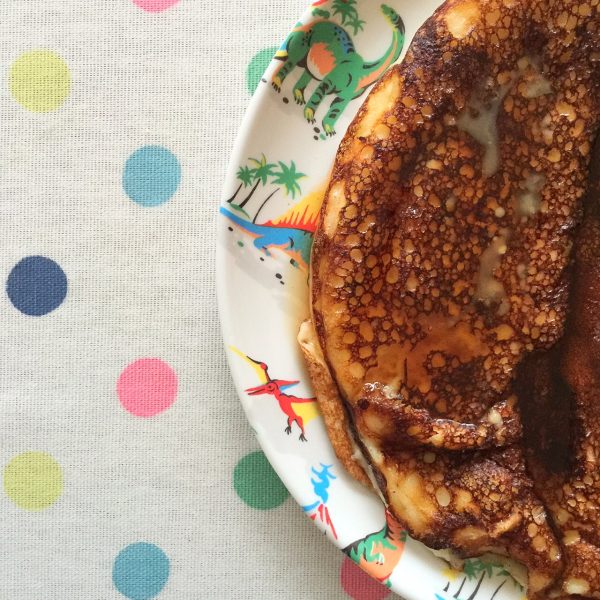 Finally, I used the rest to make muffins for the kids lunch boxes – I doubled this strawberry and ricotta muffin recipe but substituted frozen raspberries for the strawberries and rapadura for the caster sugar. I only had half the required amount of rapadura though, so I threw in some white chocolate bits for some extra sweetness. And they were YUM!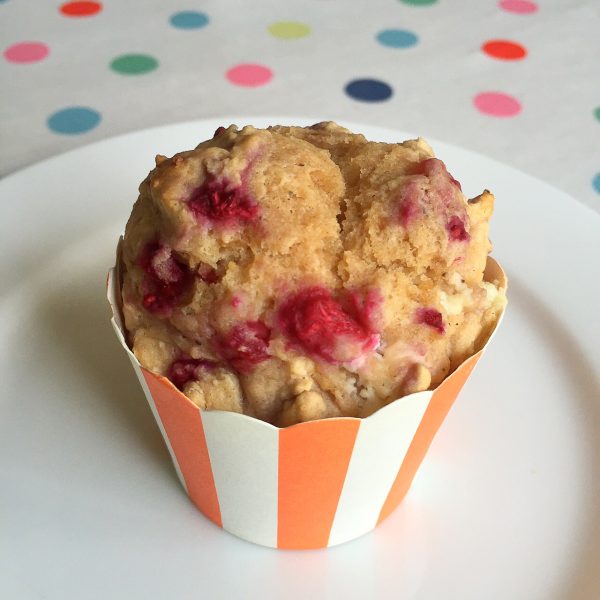 I'll be buying ricotta again as it really is versatile – working with both sweet and savoury dishes. It adds a light creaminess too which I love and though it has a subtle flavour, it pairs beautifully with other flavours.
Our Birthday Festival
Even though it's an intense and busy time (all three of my boys have their birthdays within 3 weeks), I really love celebrating my boy's birthdays.
Because there's a lull between Christmas and now, I can generally buy their birthday gifts well ahead of time too. I've also been known to hold things back from Christmas the year before too, giving me a head start.
Their birthday requests were pretty simple this year too: Lego, books and footy cards.
My Mum's the queen of footy cards and I've already sorted the Lego online. Tick. That only left finding some beautiful books for them.
Here's Mr Nearly 8's book haul. He's interested in science, loves drawing and has been asking a lot of questions lately about Ned Kelly! He spied the Where's Wally set in a local bookshop ages ago and has been asking for it ever since.
I've also bought him some Goosebumps Chapter books as he's enjoying those – not my cup of tea but at least he's reading, right?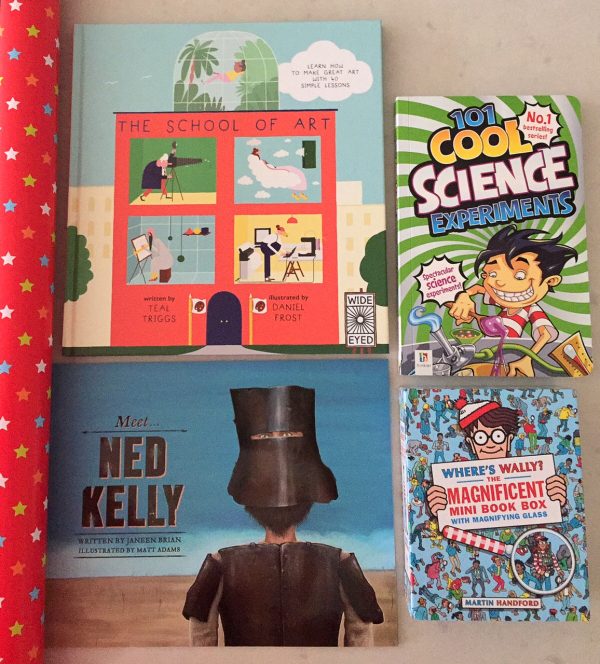 A big thanks to Children's Books Daily who put me on to this fab series about prominent Australians too. I've bought the Sidney Nolan and Don Bradman books too.
Holidays
And finally, of course, I'm super excited to be heading away next week.
I'm happy not only to carve off two weeks of a long term but to have extra time off activities and everything else.
I reckon the kids will love a big break in the middle of the year too.
Of course, I don't mind the tropics and the odd cocktail either. I haven't been to Thailand before so I'm excited about exploring a new place, hanging by the pool and eating some awesome Thai food. Any recommendations? We'll be down Phuket and Khaolak way.
You can keep up with my travels on Insta. I usually try and cram as many holidays cliches as I can in to one photo, so stay tuned to see how I go this time.
Meanwhile, please excuse me while I re-read all my How to Pack posts …
What have been your favourite things this week? Heading away anywhere warm? Are you a fan of ricotta? Thailand? Or perhaps Leopard print?