Welcome to this week's instalment of my favourite things – the gorgeous bits and bobs that I've come across in my travels that I think you might like too.
This week's faves cover the gamut from fashion through to home wares and, of course, shoes.
1. New Season Knits
I'm always on the look out for great knits that wash and wear well. I also prefer natural fibres where possible and love anything 100% merino wool.
I came across this lovely slimline knit from Portmans this week which ticks those boxes – 100% merino wool and hand washable – the Sheerwool Longline Cardi, $119.95 (note there is a current promotion for 25% off which ends today).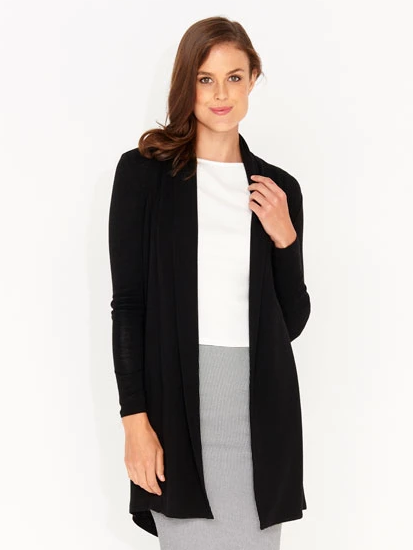 It comes in both black and navy and is a great every day basic which will keep me warm without creating unwanted bulk.
It cinches in at the back just a fraction too, creating some shape and is nice and long, hitting mid thigh.
I bought the black but might be returning for the navy.
I'm also coveting this beautiful longline cardy – the Eve Coat in Honeycomb – from Lazybones.
The question is which colour? It's also available in dark pink/purple and navy/dark green. I love yellow for Winter but the warmer colours would be versatile options too. Hmm, I think I can feel a knitwear post coming on.
2. Cushion Central
I've been trying VERY hard to not buy any new cushions this year since Mr SnS counted ours and told everyone how many we have, in my 40th birthday speech. No, I'm not telling you our current count!
These new season knitted cushions from Castle and Things are seriously testing my resolve though. Who can go past a poms pom?
How divine is this Circus Cotton Knit cushion, $49, without an insert.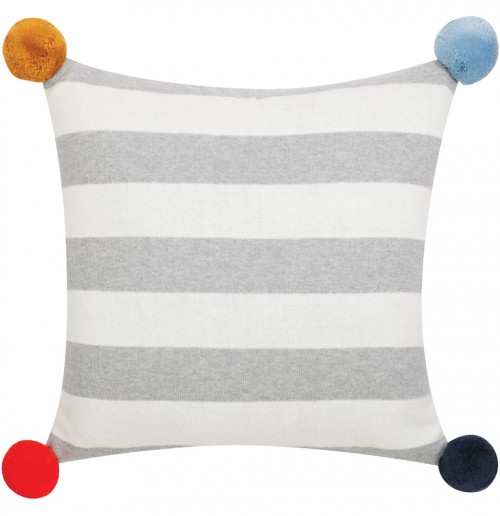 and then there's this Where's Wally inspired piece, also $49 without the insert …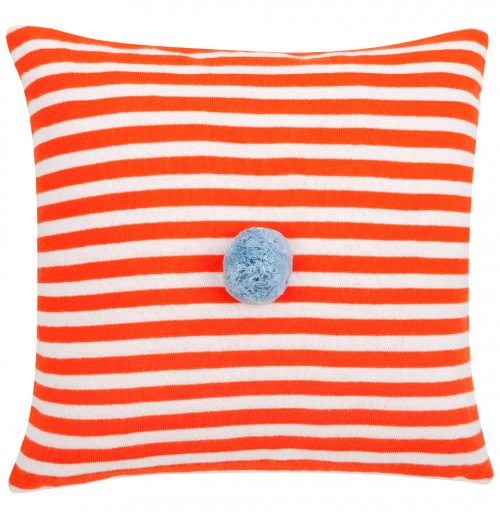 Pop them on the sofa, your kids' beds or anywhere really. I could sit and look at these for days. A fun and easy way to introduce some colour into any living area or bedroom.
3. Leopard Print
I'm completely obsessed with all things leopard print this Autumn.
Again.
I've done an audit of my leopard print shoedrobe and a pair of flats is next on my hit list. I'm currently trying to choose between this pair – these Rollie Nation Camel Leopard Derby's from Style Tread below; and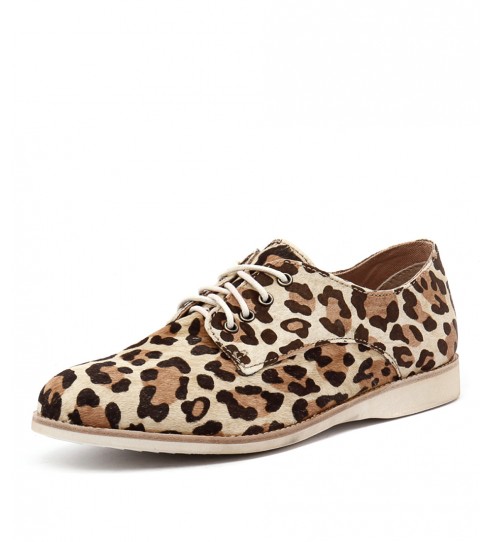 and this pair – the Smoking Slippers in Leopard Print which my buddy Colour Me Anna has and swears by – from Bared Footwear.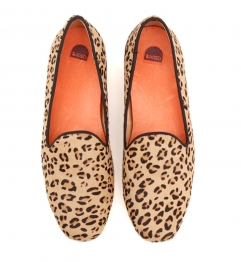 Which gets your vote?
If you love leopard print too, check out this post with my favourite leopard print scarves and snoods.
This post contains affiliate links. You don't pay any extra and I earn a small commission. Read more in my Disclosure Policy here.
What's caught your eye this week? Found anything fabulous we should know about?