Far. Out.
What a week.
On a global level, I'm sure many of us are still reeling from this week's U.S. election. It still feels surreal and I'm going to need to read every political analysis going around to even begin to get my head around it.
On the domestic front, we're still finding our groove post Mr SnS's work trip o/s, our annual weekend away with 6 other families (always fab but always tiring), and the never ending administration that is Running a Household Circa 2016. So thrilled to have school swimming starting too to add something new into the mix.
Hashtag Not Really.
So let me distract us all with some lovely things that have caught my eye lately.
1. Bared Footwear
I've been plotting for some time to buy a pair of shoes from Bared Footwear so when I realised they were participating in Vogue's Online Shopping Night, I held off for that not insignificant 20% discount.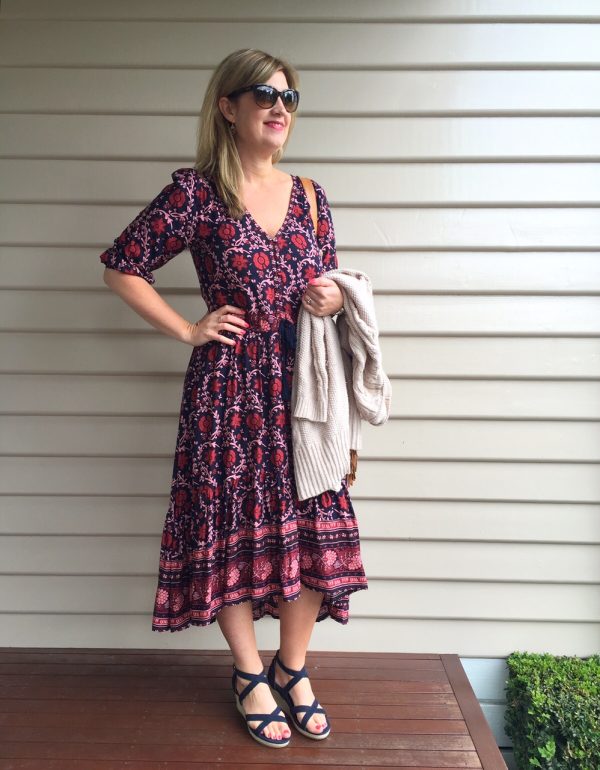 Wearing a dress from Bohemian Traders' AW16 range (see their current range here), Coach sunnies and a Boden cardy.
I really agonised – OK, in light of recent world events, I just pondered – over which pair to buy and in the end I bought two – one "sensible" pair – a pair of navy espadrille wedges that I knew would fill a gap in my summer wardrobe – and a "fun" pair of yellow sandals that I knew would add a sunny pop of colour to my casual wardrobe.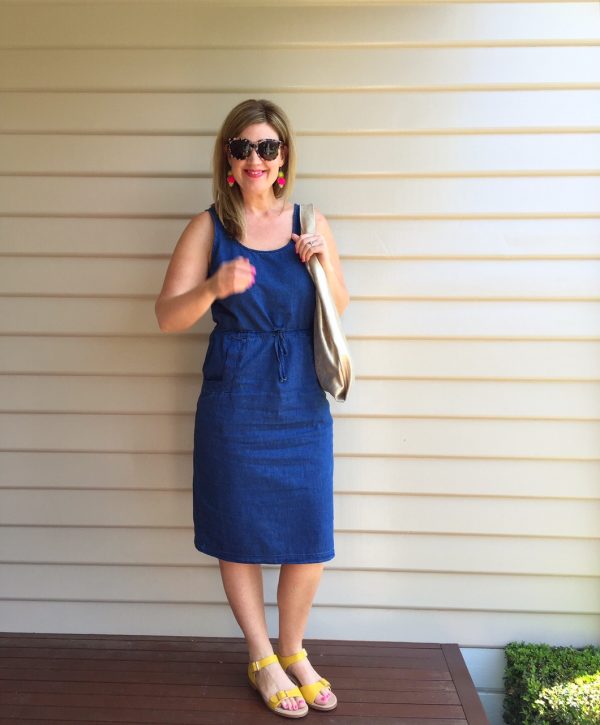 Wearing the Elk Accessories Denim Dress also featured in this post, with recent but sold out Gorman bag and sunnies and Adrift earrings from previous seasons.
These shoes are so comfortable – I might be officially obsessed! In particular, I can't believe how comfy the espadrille wedges are. My pairs run true to size too, if you're wondering. I'm definitely on to a winner here.
2. Harvey Specter
Gosh, I've been LOVING hanging out in Harveyland. I've just finished Season 2 of Suits and I'm really enjoying it.
How are you feeling Harvey?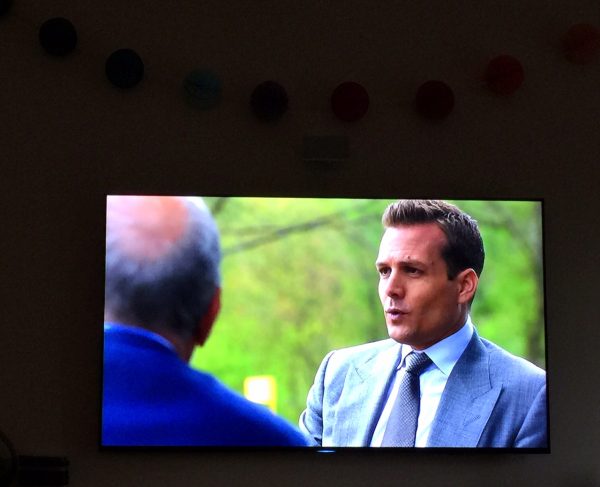 Sure, it doesn't have the scale, breathtaking production, blood and boobs of Game of Thrones or the angst, suspense and despair of Broadchurch and Homeland but it's easy, fun viewing and it's just what the Netflix Doctor ordered.
Anyone else on board the Harvey train? Tell me which season is your fave too – I'd love to hear.
3. Spring
OK, so the weather might not be co-operating here in Melbs – major understatement – but that hasn't stopped me going all Spring Cray Cray whenever and wherever possible.
This week, this took the form of some Spring colours and florals in the bedroom …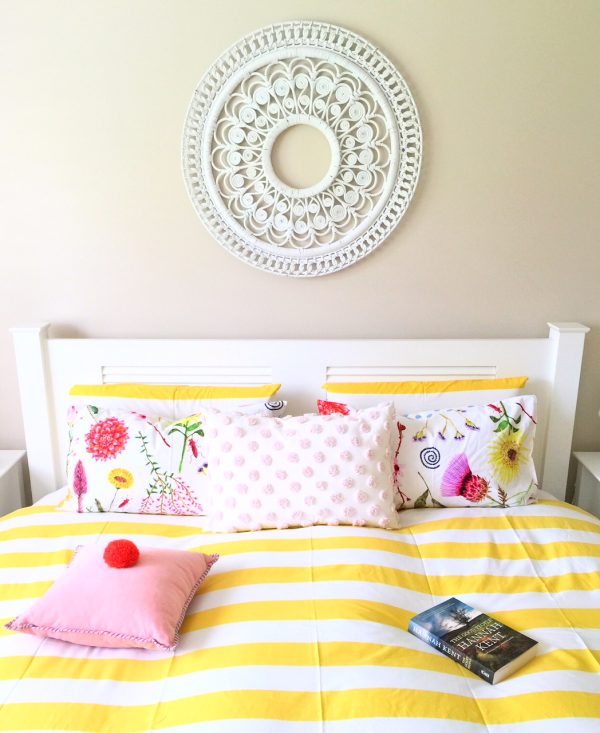 Quilt cover from Target; floral pillowcases from Gorman; pom pom cushion from Arro Home (all last summer) and white/pink rectangular cushion from Freedom (recent but not online). Decorative wall art from The Family Love Tree.
… and literally stopping in my tracks when I spied two enormous crabapple trees in full bloom in our neighbourhood. How breathtakingly beautiful are they?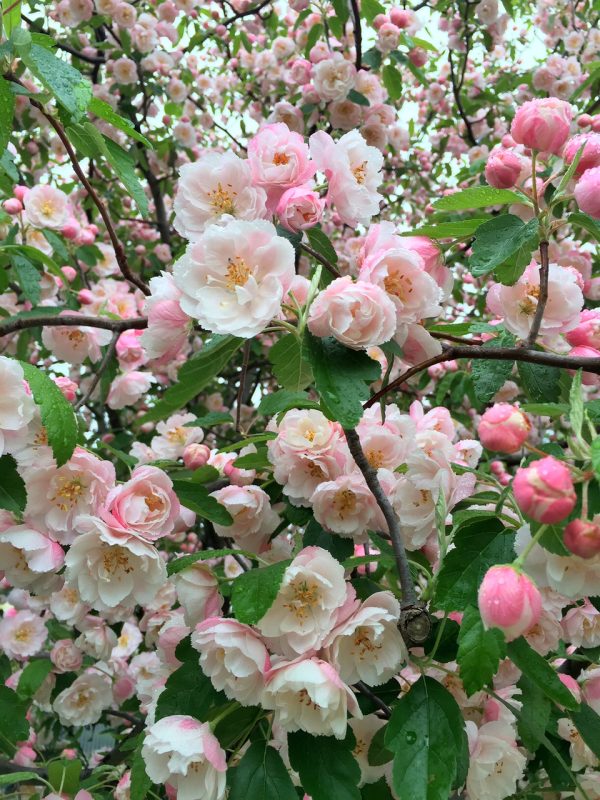 This post contains a couple of affiliate links. You don't pay any extra and I earn a small commission. Read more in my Disclosure Policy here.
What have you been loving this week? Tell me something fabulous!