Welcome to the latest edition of A Few of My Favourite Things.
I hope you've had a good week, whether that's involved school starting, returning to or continuing work, holiday shenanigans, none or all of the above!
It's been a good week around these parts – the inevitable holiday hangover balanced with the nice feels of coming home to reliable WiFi and our king sized bed; ticking off some overdue appointments, like the dentist; and catching up with all the other "real life" admin – bill paying, birthday present buying, washing, labelling uniforms and thinking about the start of school next week.
In amongst all of this, there have been some most excellent things.
1. New Season New Colours
While I was running a few errands at our local shopping centre last week, I managed to do a bit of cheeky reconnaissance. Having been away from the shops for a couple of weeks, I was interested to see the new, early AW17 drops in store.
Interestingly, I saw bright splashes of cherry red in several stores. Paired with navy, white or denim, I was struck by what a gorgeously fabulous combo this is and how long it's been since I saw red in stores en masse.
Here are a couple of pieces that caught my eye …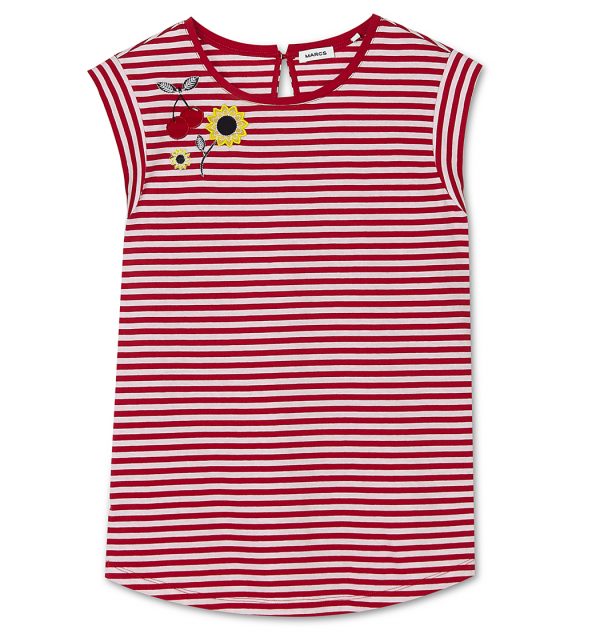 Cherry Bomb tee, $69 from Marcs
I'd wear this fun retro inspired tee with a denim skirt or white jeans. Meanwhile the scarf, below, would dress up a simple tee/jeans combo or a chambray/denim dress. Add a bright red lip to up the wow factor.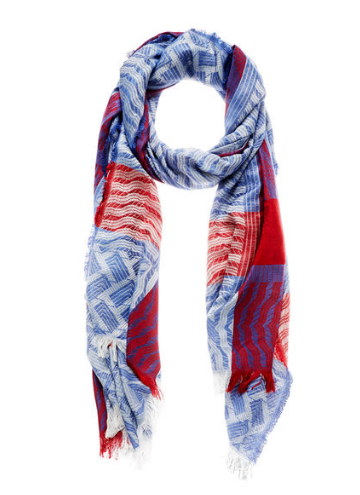 Tribal Jacquard Scarf, $49.95 from Seed Heritage.
Check out the new arrivals over at Seed Heritage for more.
2. 28 by Sam Wood
I made a decision early in the new year that I wanted to change up my diet and exercise this year. Generally speaking, I exercise regularly and eat well – the end of year/festive period being a major exception – but I decided it was time to try some new things.
I wasn't sure exactly where to start but a few of my kinder pals had been doing the 28 by Sam Wood programme and said it was The Go. I decided to give it a go myself, liking that it combined both food and exercise – not just one or the other.
I've been doing it for 3 full weeks now and I have to say I am really loving it. The food has been amazing – so delicious and so many great meals and flavours. It's been great to change up our dinners and introduce some variety over the holidays while I have more time too.
As someone who has had eggs or porridge for breakfast for basically the last 5 years, I'm especially loving the breakfasts. I'm currently totally obsessed with this Green Smoothie Bowl, below, which I've been having several days a week. It's almond milk, avocado, spinach, kiwi fruit and banana all blended with a sprinkling of chia seeds and it is The Bomb Dot Com.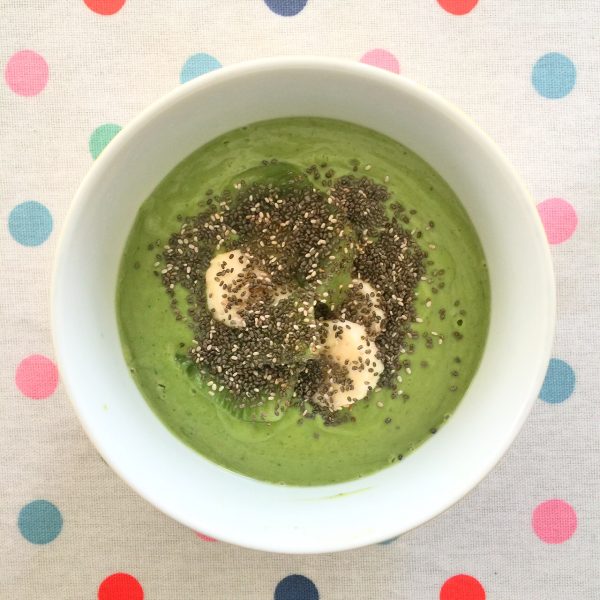 On the exercise front, it's been great but challenging. I like that it's easy to do at home or on holiday as you don't need much in the way of equipment. I'm on the lowest level (there are 5 levels from Rookie to Maniac) but have found the sessions were killing me – a surprise as I've been seeing a personal trainer twice a week for 4 years! I found out this week I've been doing it wrong though – I've been doing 28 minutes hard core non stop and not taking the allocated rest breaks – just trucking straight through. That explained a lot! At least I've been pushing myself hard.
This roasted stone fruit with granola is also a winner.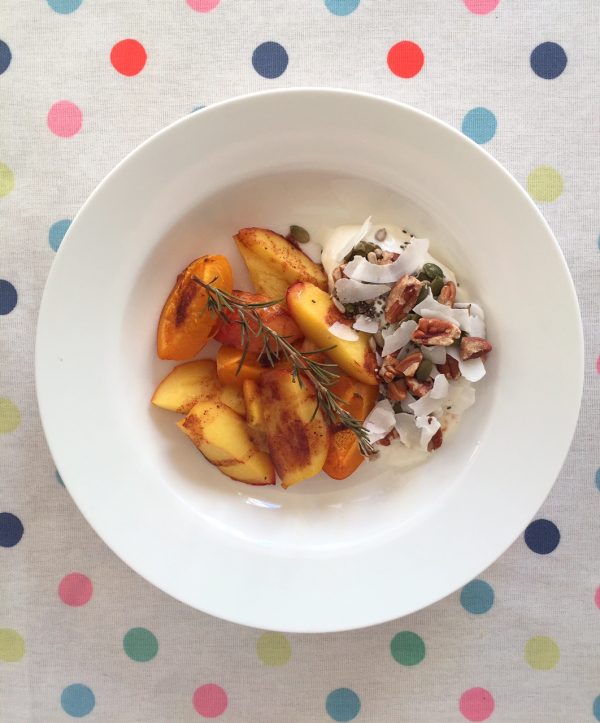 Anyway, so far so good and I'm seeing results already and loving the variety in the food department. I'll report more as I go along.
3. Frankie 4 Footwear
I was thrilled to be asked to pick a pair of Frankie 4 shoes recently, and while there were several styles I loved, I couldn't go past these CHLOE wedges in latte/champagne.*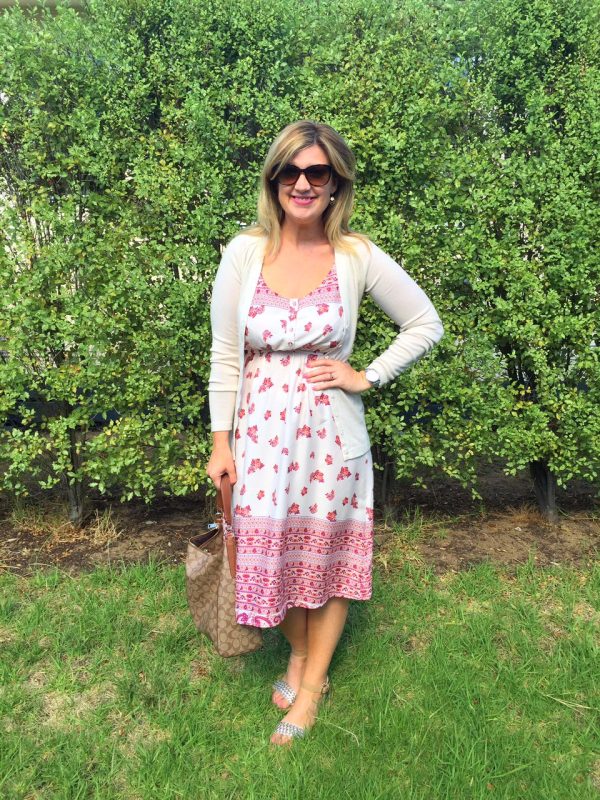 They're right up there price wise, but with their neutral/metallic colour way, I really think these are an awesome and versatile pair of shoes for work and play. They are the perfect mid wedge height for me too – super comfortable so easy to wear all day but with enough height for the flattering elongation. I also love that they're a bit dressier than a simple pair of sandals, without the need to sacrifice comfort.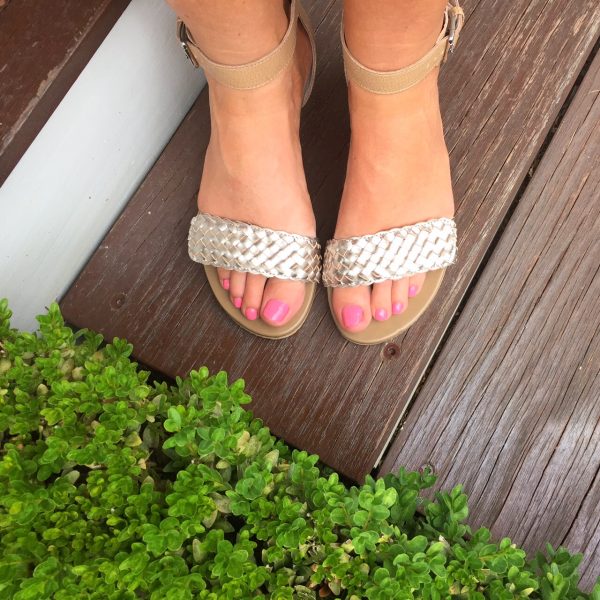 They also come in black and are well worth checking out if you're in the market for a shoe to take you across work and play effortlessly and with maximum comfort.
This post contains an affiliate link for Marcs only. You don't pay any extra and I earn a small commission. Read more in my Disclosure Policy here.
* denotes a gift – thanks Frankie 4 Footwear.
So over to you, what have you been loving this week?