Welcome to the latest edition of 'A Few of my Favourite Things'.
It's been little while in between posts but the wait has been worth it.
In today's post, I'm sharing three budget friendly winners that have been massive game changers for me, along with a festive and post lockdown indulgence and some good, practical things for this time of year. Most would also make excellent Christmas or Kris Kringle gifts too. Winning.
So sit down, relax and read along to find out what's been floating my boat lately. But just before we do that, here are some of the beautiful Spring blooms I've been enjoying lately …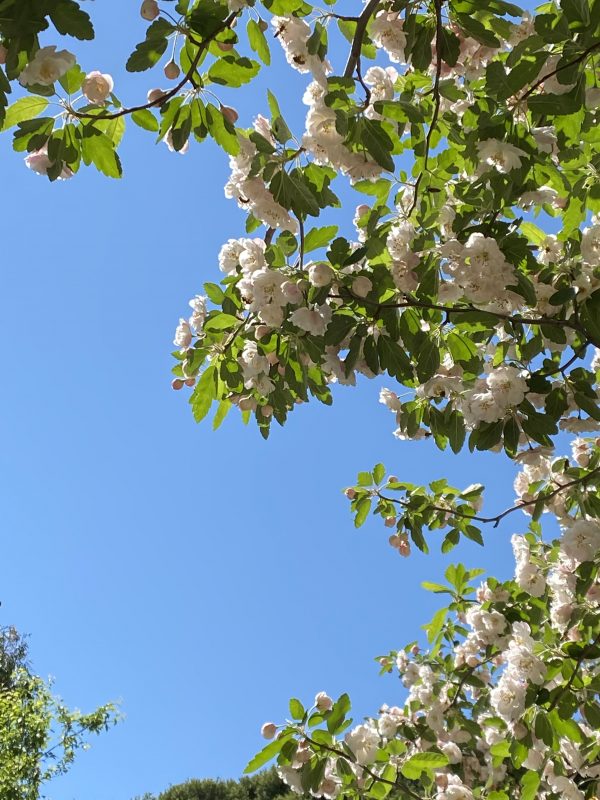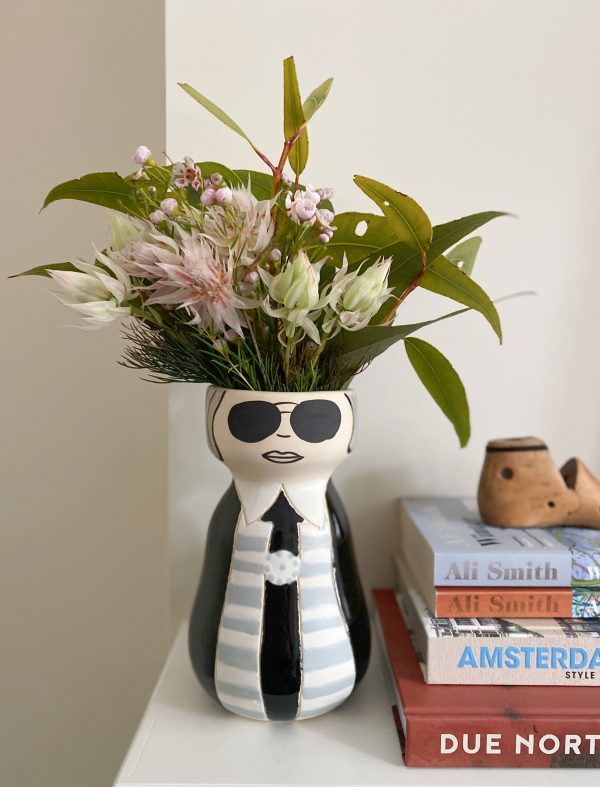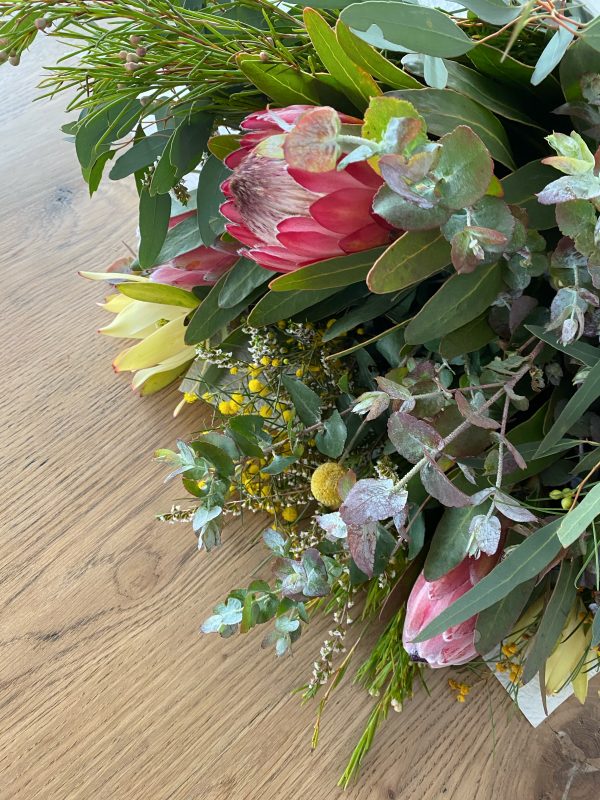 1. Budget friendly game changer
Don't you love it when you happen upon products that are budget friendly but total game changers?
Me too!
Well let me tell you about this $35 hand held garment steamer I bought from Kmart.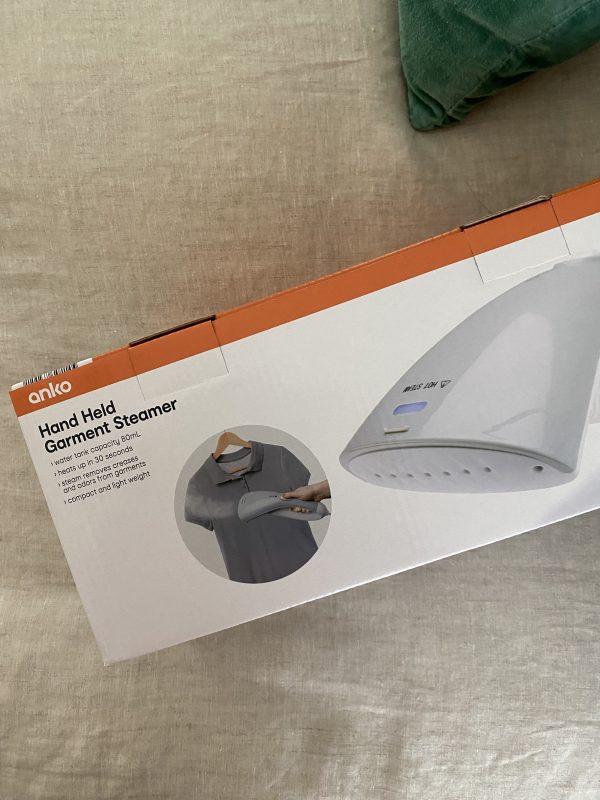 I've been wanting to buy a steamer for ages and had looked up some more expensive brands but kept oscillating as I wasn't sure if I should take the plunge. Eventually, I decided to make a less expensive investment to begin with to see if a steamer would work for me. So, in lockdown, I bought this Kmart one and then had it sitting in my bedroom for a while before I finally cranked it out last week.
Of course now I am a fan for life.
One hundred per cent.
I love that it is small and simple to use. All you do is fill the little tank with water, wait 5 seconds and voila, you can steam your little heart out. It takes me a minute or two to steam a top (I only do the front – the back will get crushed in the car anyway), and five minutes tops to do a maxi dress (again, I only do the front – so slack I know). It is super easy to use, very effective and so quick compared with what's involved in ironing – getting out the ironing board, filling the iron with water etc.
It's about the same size as my hair dryer and doesn't need a stand or anything, so it can be put away easily and doesn't take up too much space. The space and paraphernalia involved in some of the more sophisticated steamer set ups had put me off.
I've been especially loving it for my Mister Zimi tops and dresses which need a good steam after unpacking. I'll put a demo up on my Insta Stories for you to check out too.
2. Portable table & insulated wine tumbler
Living in Melbourne as restrictions have eased, upping one's picnic game has been essential.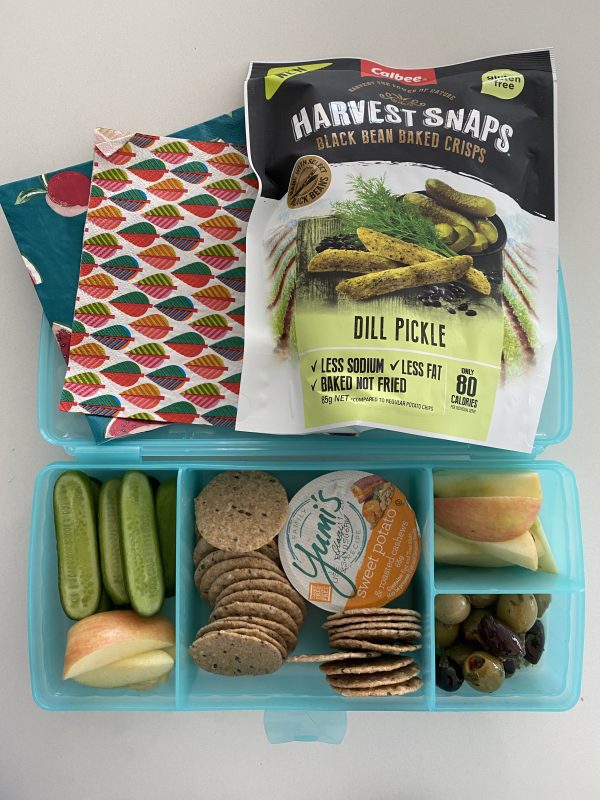 As well as refining my snack selection (I am currently obsessed with the salty deliciousness of the Dill Pickles pictured above), I've been using and researching products to make the whole experience easier and more enjoyable.
My favourite thing of late has been my insulated wine tumbler. It keeps my prosecco chill and is a good size too.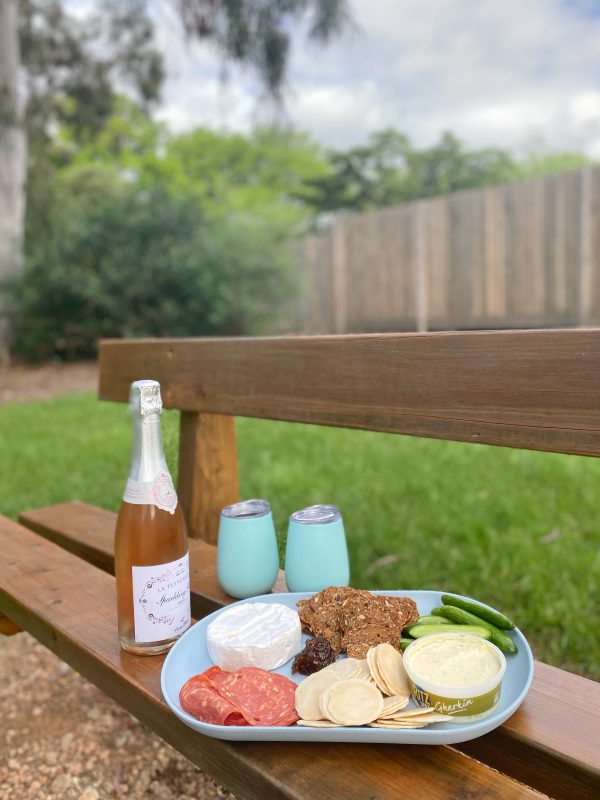 I bought a three piece Avanti set like these ones but you can buy these tumblers or similar styles individually from loads of home wares retailers such as Myer and Target.
I've also seen similar versions by other brands including Annabel Trends which you can shop here. They come in loads of different styles and also in a narrower, sparkling wine flute shape.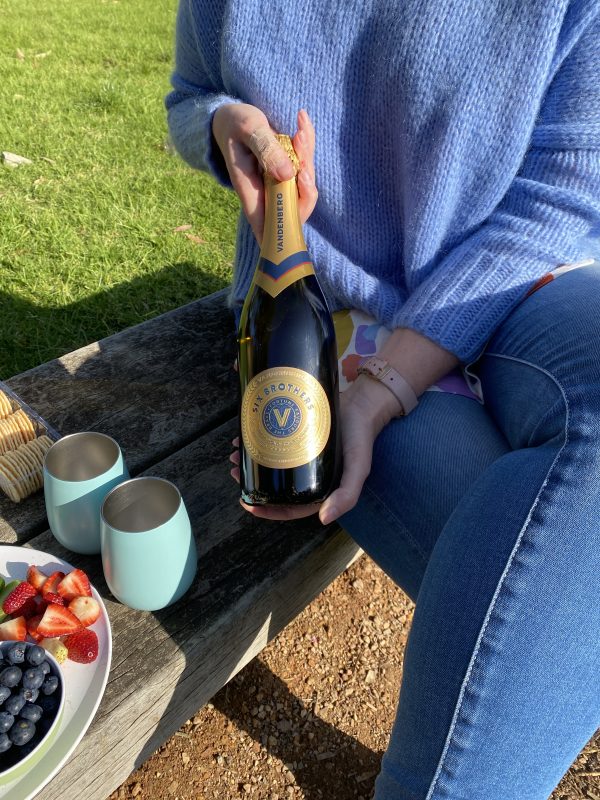 With demand for picnic tables high and the need for social distancing, I've also been on the look out for a portable table to take with us when catching up with friends and family.
Last time we caught up with friends, we used the lid of our esky as a surface on which to place our nibbles but that was a pain every time we had to move our food to get in to the esky to refill our glasses or get out one of the kids' drink bottles. A friend has a portable, collapsible stool which she uses, so I went to the camping shop to look for something similar.
We ended up choosing  this portable table from MacPac for $23.99 (we joined the club for free to get the cheaper price). We haven't used it yet so here's the stock photo …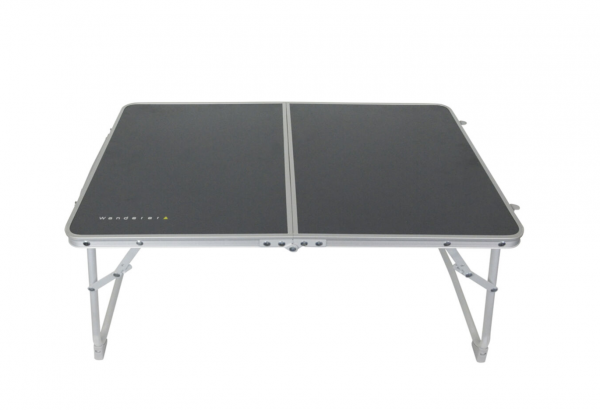 It's designed for camping but it's ideal for picnics too. I love that it's a decent size, lightweight and that it folds down with a handle, making it easier and less unwieldy for the kids to carry than a camp chair. At this price, it'd make a great Kris Kringle gift too.
3. Fun Face Masks Can Be A Thing
Here in Victoria, wearing face masks is likely to continue to be mandatory for the forseeable future, although hopefully there will be some respite on that front, at least in some contexts, soon.
While I have some fab fabric face masks (like the Obus one I'm wearing above), when it's hot, humid or I'm exercising, I find I need a lighter, more breathable option so I can get enough oxygen. My friend Charity put me on to the Lovisa disposable face masks and I haven't looked back.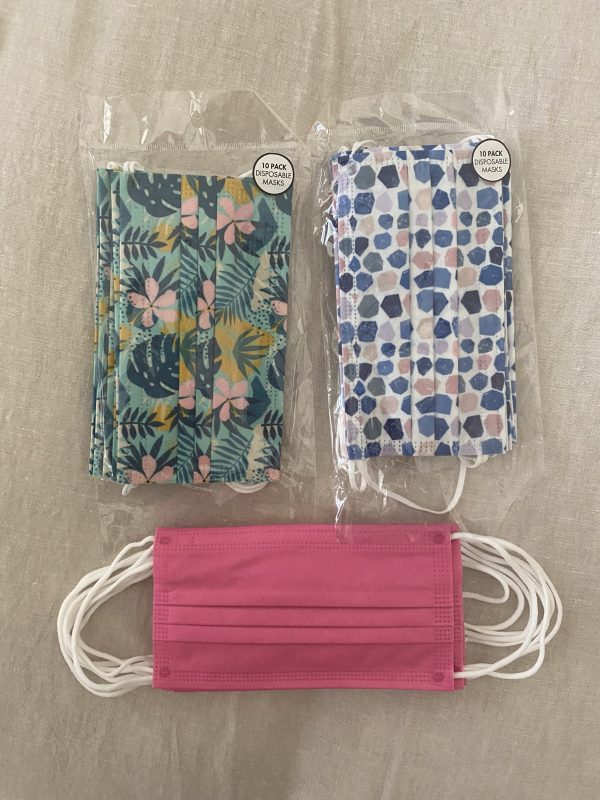 They come in packs of ten in loads of different colours and prints and have now been reduced to $10 for 3 packs.
I get that it's not ideal to use disposable masks when there are fabric alternatives but I generally use my disposable masks several times, particularly if I've used it for a walk or just for an errand and always cut the strings before putting them in the bin so I don't hurt any wildlife.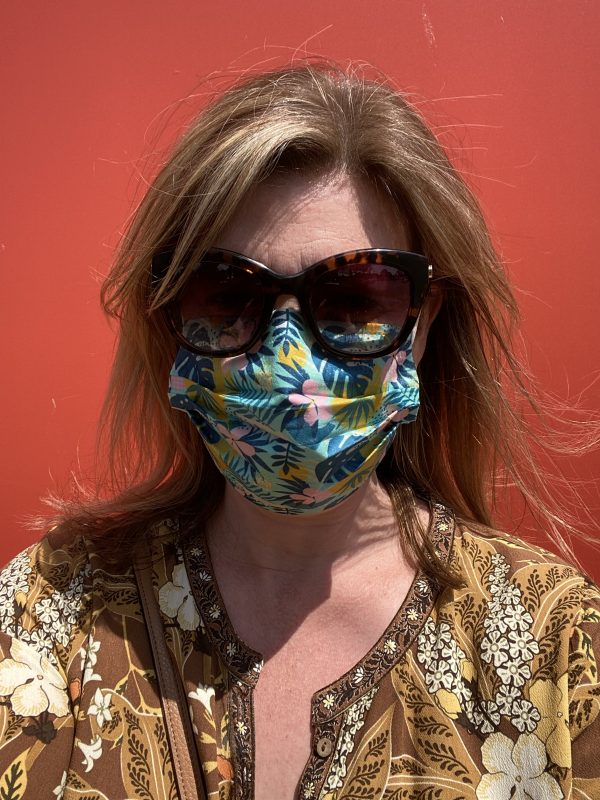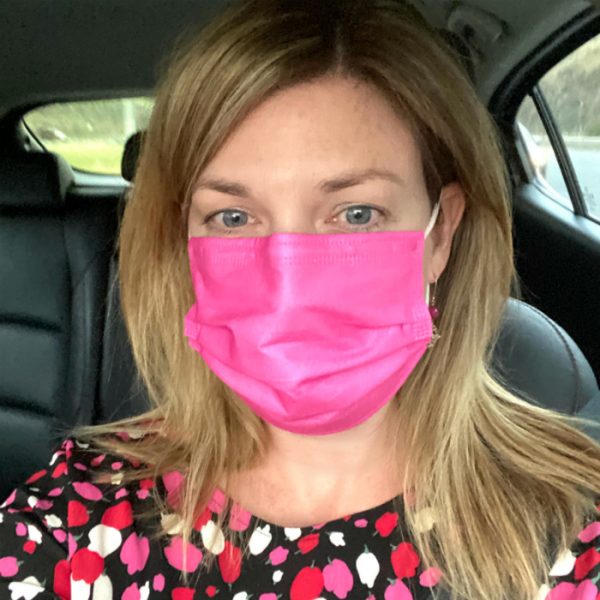 Check them out here.
4. Gin Subscription
As lockdown went on and on and on, I decided I needed a regular surprise in my life to keep things interesting and varied. I happened upon the gin subscriptions from Garden Street Gin Club and I was sold.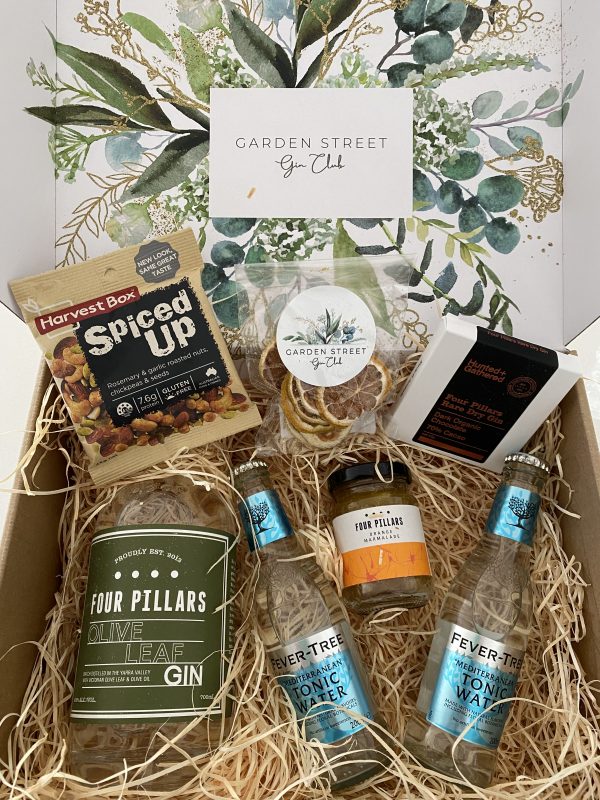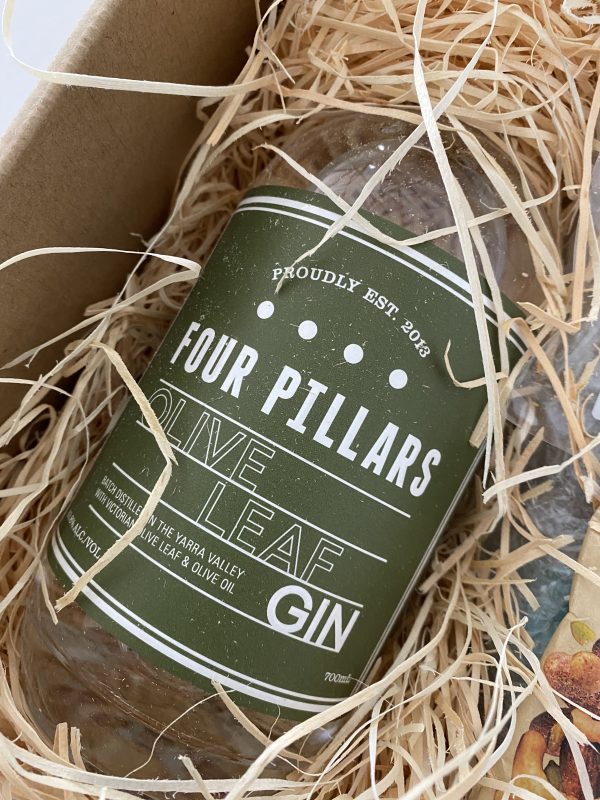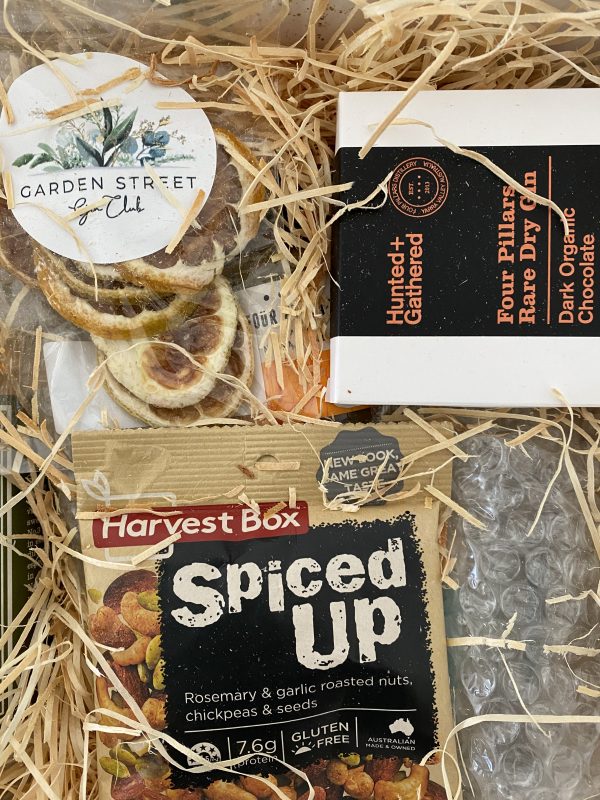 You can buy a variety of subscriptions or gifts, but I went for the $100 every three months subscription (so I get a gift box featuring a different gin every three months which costs $100) which I can cancel anytime.
With summer entertaining, I figure we'll go through at least one bottle of gin every three months, and I love how it comes all beautifully packaged and full of treats. I also love how I'm sampling goodies from places I've not yet discovered. I feel like it represents pretty decent value at $100 as the price also includes delivery and the gins retail around the $80 mark per bottle.
Find out more here.
5. Freedom Moses slides
What if Birkenstocks and Crocs had a lovechild?
Say hello to Freedom Moses slides.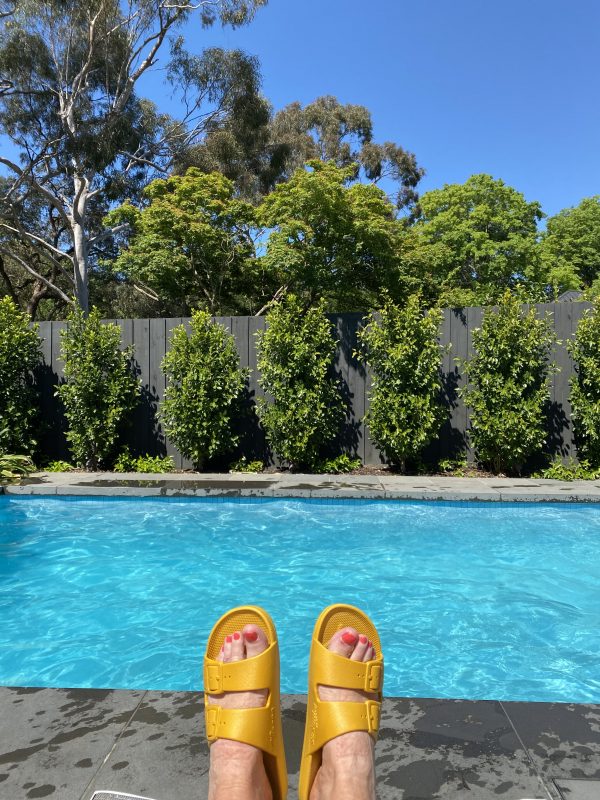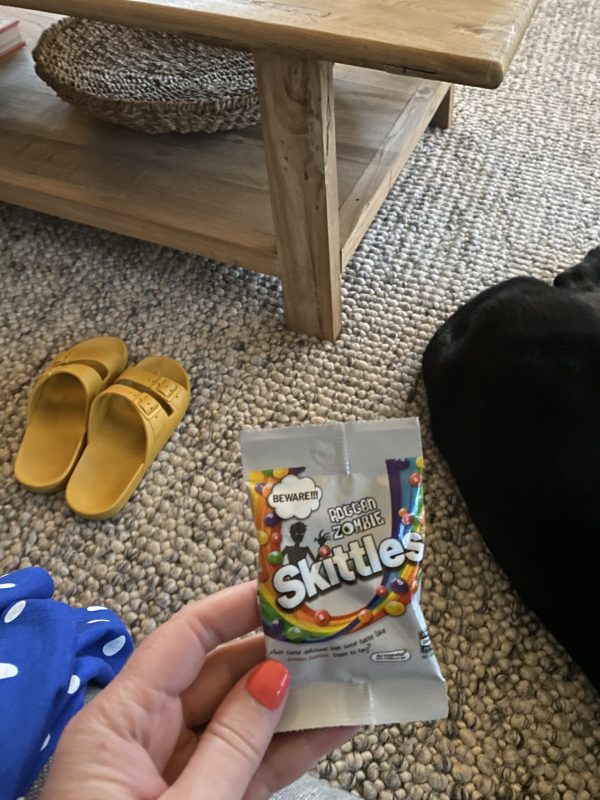 Made from plastic but looking like a pair of classic Birks, these fun slides come in a range of awesome colours and prints and are great for poolside or beach hangs. Being plastic, it doesn't matter if they get wet but they also provide protection against hot surfaces and provide some grip and foot support.
I'm loving the pop of colour but mostly that they provide the similar convenience and slip on appeal as thongs but with way more support for my feet. I can wear these all day, no probs.
Size wise, I am a size 9 or 40 usually, and I wear the size 40/41 in Freedom Moses and they're perfect.
They also come in kids' sizes which is good to know, especially if your kids don't like the feel of wearing thongs.
I've bought some from ELK (they've recently added more colourways too) and more recently from Leo and Bella who stock both the adults and kids ranges in loads of colours.
Please note: I bought all the products featured in this post and am sharing because I think they are awesome. Therefore all opinions expressed are my own and totally unfettered. I don't receive any commissions for any sales of any of these products either. Read more in my Disclosure Policy here.
So over to you, what have you been loving lately? Anything we should know about?