Welcome to this April Fool's Day edition of My Favourite Things.
I was tempted to play a trick (channelling my inner Tracy Trickster) and include things I'm really NOT keen on but then again, there's so much great stuff out there, I didn't want to miss an opportunity to show you All The Great Stuff I've found on my travels lately.
If I was going down that line though, I might have made mention of early morning school holiday wake ups to noisy shenanigans [WE ARE ON SCHOOL HOLIDAYS PEOPLE]; watching the third instalment of a kids' movie when you've missed the crucial former episodes [KUNG FU WHO?] and washing. So. Much. Washing. I may have just reached the school uniforms yesterday from last week after, oh, you know, SEVEN loads.
But I'm a glass half full kind of gal, so let me tell you all about my favourite things this week …
1. Colour
I'm all for the changing of the seasons and the introduction of all the neutrals in fashion. I love them, I really do.
But I'm also wondering when we're going to see some variety. Not just one accent or highlight colour but some serious variety.
Some colourful options.
Something other than grey, black and navy.
Thank goodness for Boom Shankar, stocked at Birdsnest, for saving the day with this fabulous wrap dress.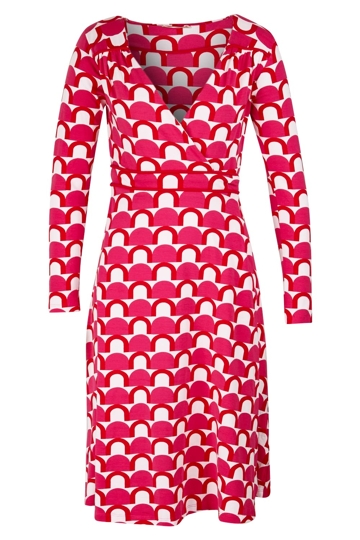 ABOVE: Emily Wrap dress, $110 from Birdsnest
If this dress is ringing bells, you might recall I bought (and wore) the same style dress last Autumn and it's a winner friends. The flattering wrap, knee length and full sleeve making this a dress of total fabulousness this autumn and beyond.
I haven't tried this one on (yet) but I'm usually a 12 in Boom Shankar.
At least at home, I've been able to go to town …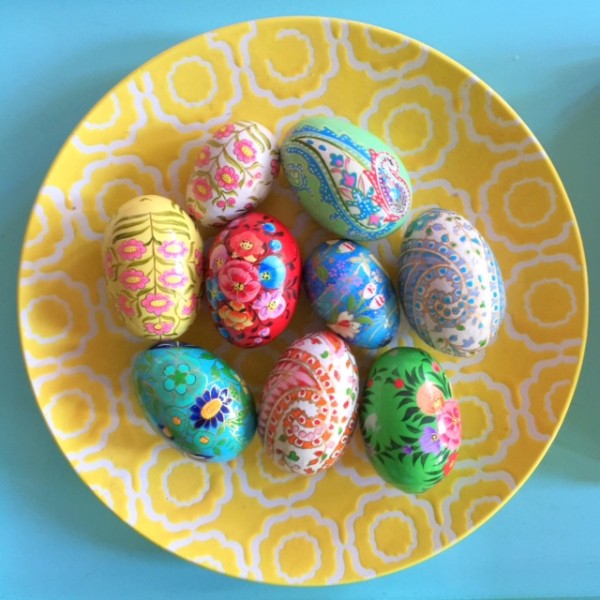 2. The Gorman and Fred Fowler Collab
Just when you think you've seen it all, there's Gorman's latest collab with artist Fred Fowler.
The new collection, with 42 new pieces, is an absolute Ripper Rita. I love the Face to Face print (I've already nabbed the jeans – stay tuned for their Insta debut) and the brilliant Endangered, Vessels and Extinction prints, which bring some fun and brilliance to any autumn/winter wardrobe. I might be showing my age here but to me they're also a great mash up of Space Invaders (80s), The Lost Boys (bats) with a bit of ancient Pompeii thrown in for good measure (vessels/urns).
With many of the pieces having a black background (which is unusual for Gorman), most pieces can be easily worked back with a black based wardrobe.
I'm gravitating to the colour (no surprises there) and loving these stunning teal dresses too. Major love heart eyes.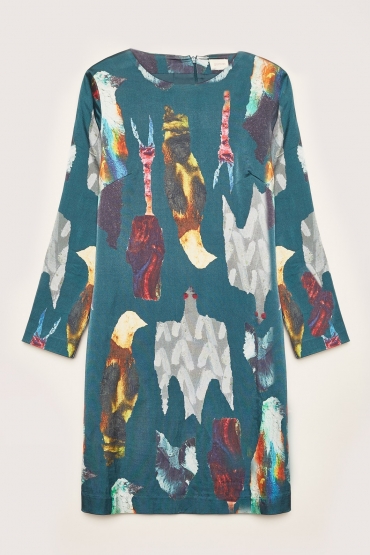 The Extinction Shift Dress, $269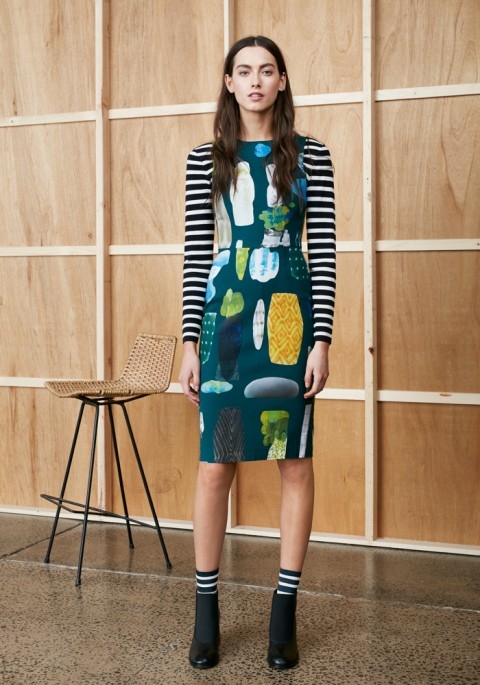 Vessels Pencil Dress, $249
There are so many stand out pieces in this collection including these dresses above and the puffer below – none are currently available but dropping in to stores later this month.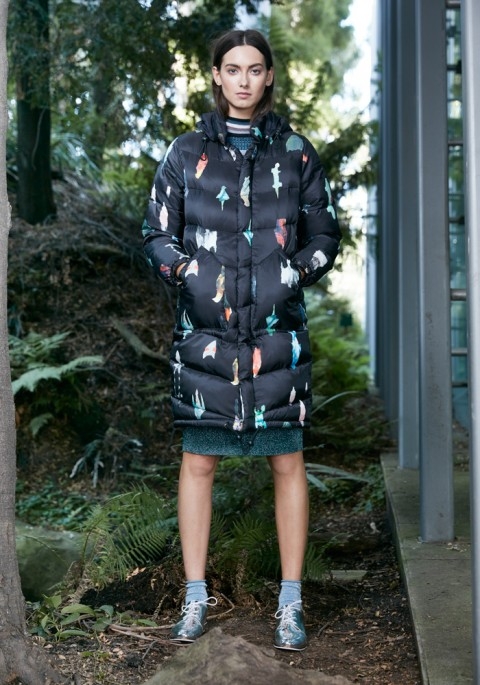 Endangered Puffer, $389
I'd love to hear what's on your wish list!
3. Entertaining and Down Time
We've had a really lovely social time over the last few weeks.
I've loved getting in the kitchen and having the opportunity to make more interesting dishes than our usual week day dinners.
I also finally made this delicious Bill Granger cake – Almond, Peach and Yoghurt, below – which I make once a year, when peaches are in season, although I did leave my run a bit late this year.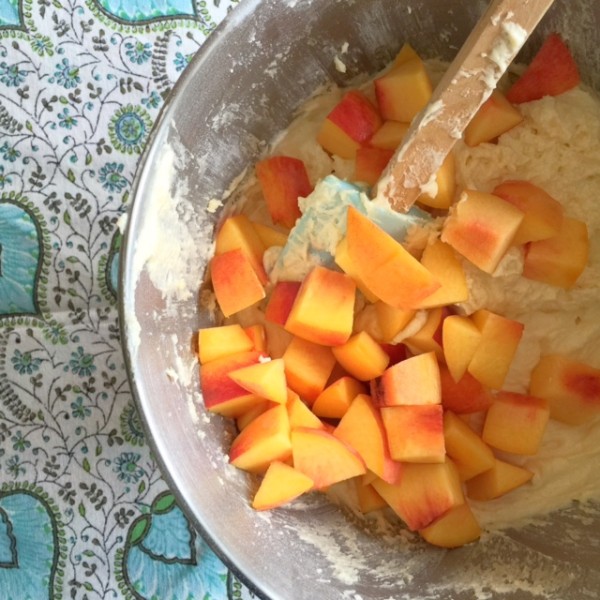 I've also loved setting the table, spending time with friends and family and eating some delicious food.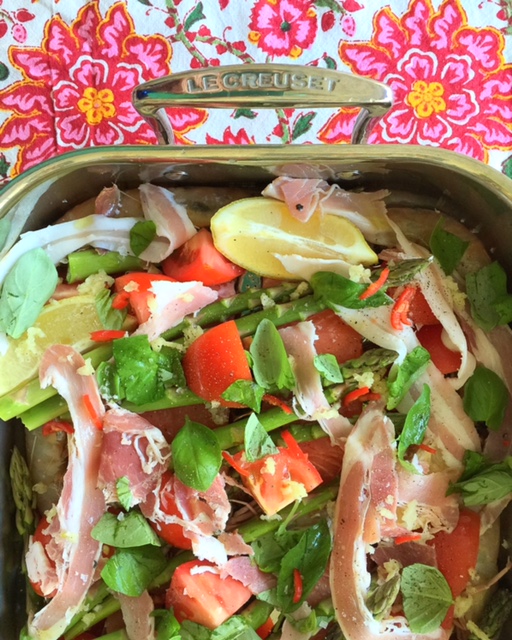 Jamie Oliver's fish tray bake (in Jamie Oliver's 30 Minute Meals), above, for Good Friday was right up there.
I've also relished the slow days too and have spent many hours curled up in bed with a hot cup of tea and a book.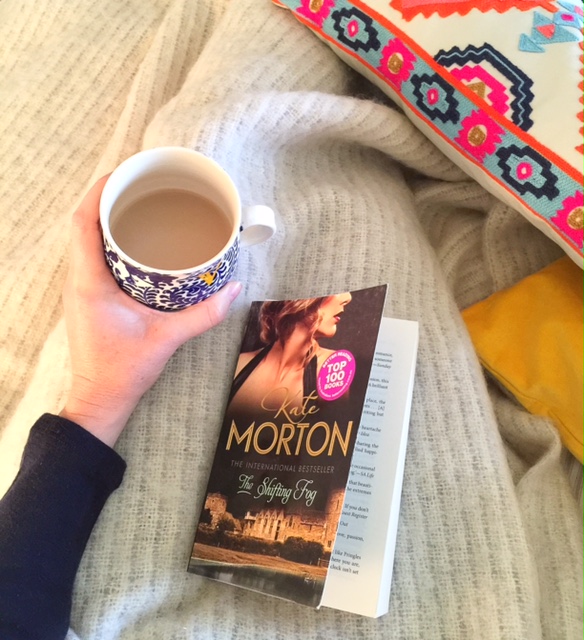 As it's school hols here in Victoria, I've also made sure we have late starts every morning (no plans till 10.30/11am each day) which seems completely unreal after all those early mornings with babies and toddlers not so long ago. The kids are still up early but they are quite happy to potter at home for a while before we head out for an activity.
I'm really enjoying the slower starts and taking my cup of tea back to bed too although I'm not sure how I'll go on the first day of Term 2!
This post contains an affiliate link. You don't pay any extra and I earn a small commission. Read more in my Disclosure Policy here.
So over to you – what are some of your favourite things this week? Are you in school hols yet? Did you do much online shopping, eating and chillaxing over Easter?