Summer might be lingering around these parts weather wise, but as far as fashion retailers are concerned, we're well into AW17.
And at some stage – possibly even later this week here in Melbs – the weather will finally play along.
In anticipation of this, I'm beginning a new fashion series here on the blog in which I'll be covering everything you need to get you sorted for Autumn in the wardrobe department – the hard working and all important basics that form the foundation of a range of casual and work outfits, as well as those statement accessories that add colour, interest and, with a little seasonal update, can help bring an older or basic outfit up to the moment.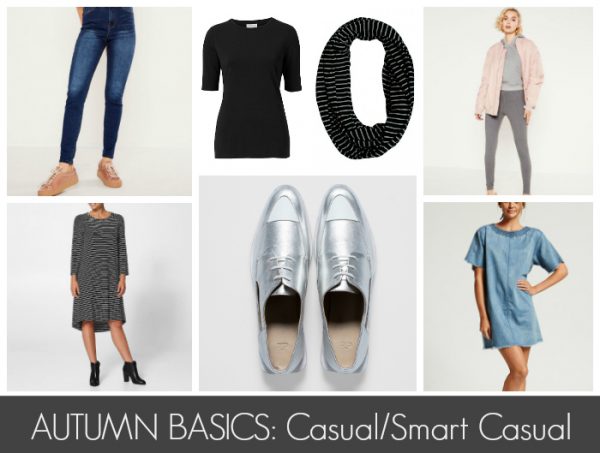 But before we launch into that, let's take a moment to consider what changes with the advent of Autumn.
I know it varies across states, but certainly in Victoria and other southern states, when it comes to Autumn dressing, the key word is LAYERS.
Ideally, those layers will include versatile pieces – in predominantly neutral colours – that not only work together but also provide a ready made canvas for more interesting or statement pieces, such as jewellery, scarves or a fabulous jacket or coat.
In today's post, I've thought long and hard about the pieces that form the basis of my casual through to smart casual wardrobe at this time of year. (I'll cover Autumn Work Basics next time and then Accessories after that). I've chosen the pieces below because they work year in year out, especially in between seasons.
You will no doubt have many if not all of these pieces in your wardrobe already – and that's terrific. Still, it's worth doing a quick wardrobe audit to see what you already have and whether things still fit and if anything needs replacing or updating. When it comes to basics especially, I think it's very well worth doing this at the start of the season when you'll have the most choice in terms of sizes and colours. Also, once you have these foundation pieces, choosing what to wear on those typically cool-then-mild Autumn days can be a whole lot easier.
So what are the basic pieces required for a casual – smart casual wardrobe this Autumn?
Denim Options
Notice I didn't just say jeans there?
While I'd definitely suggest that a really comfortable pair of jeans or two is essential for any wardrobe, many of us like to include other denim options at these trans-seasonal times of year.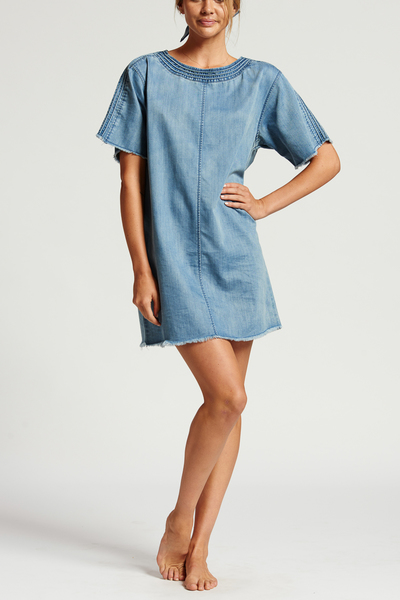 Denim Shift Dress, $179 from Bohemian Traders
Chambray or denim skirts and dresses, particularly those with slightly heavier fabrications, are versatile pieces that also provide a change from jeans. Wear them now with bare legs and add tights or leggings as it cools down. This Tencel shirt dress from Target is a great budget friendly option too.
If you're looking to update your jeans this Autumn, perhaps try on what you have already and try and work out what you might be missing – a black pair, different leg shape or a distressed pair? Or perhaps, a more casual jogger, harem, drop crotch style. If you find your jeans lose their shape or fall down easily after a day's wear, try a high waisted style.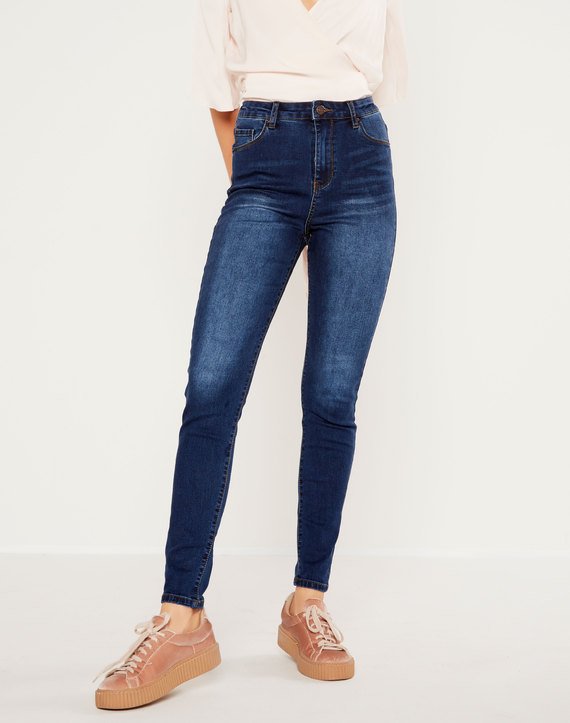 Super Slim Jean, $49.99 from Glassons
As for me, I picked up these joggers from Jeans West recently and they are super comfortable – denim trackies almost! I'm also loving my new distressed black jeans from Bohemian Traders which you can read about here.
Comfortable Flats
There's no doubt that a couple of options in the comfortable flats department makes Autumn dressing so much easier.
Comfortable doesn't have to mean daggy though. There are loads of fashion forward flat options this Autumn that tick the comfort box as well as the style box.
Loafers are particularly on trend this Autumn and I'm much preferring these modern leather styles than the shiny vinyl version I wore back in 1991! Lace up brogues and derbys are popular again too.
I tend to gravitate to derbys, trainers and low heeled ankle boots for everyday as they suit my lifestyle which involves exercise most days, working from home, walking the kids to and from school and running errands.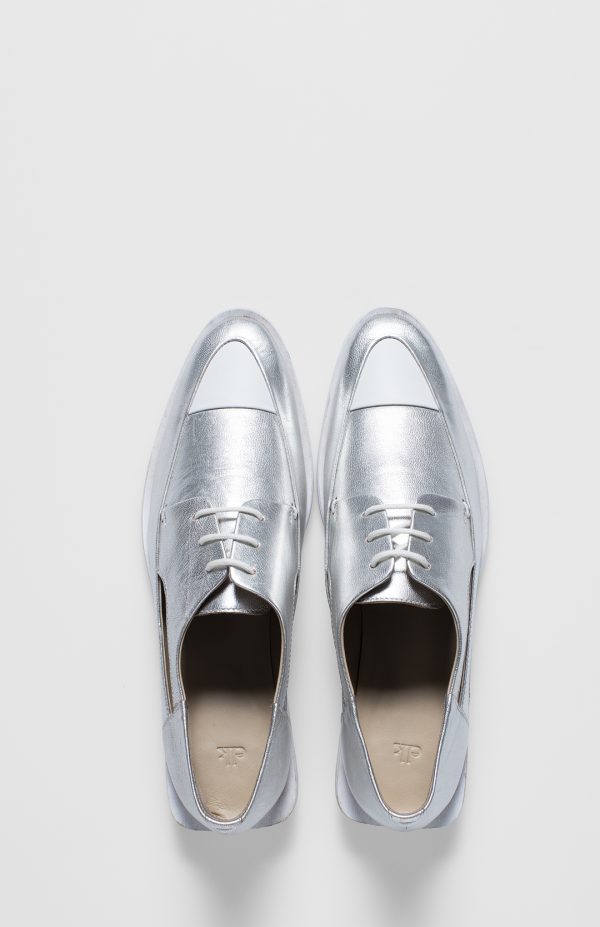 Fjord Derbys, $179 from Elk Accessories
I'm loving the new fashion forward pointed toe derbys from Elk, pictured above. For more casual styles, check out Rollie and for dressier styles, Jo Mercer is a good place to start.
If you're after a new pair of trainers, check out the awesome range at The Iconic here.
I do love a great pair of ankle boots too and the new range from Frankie4 is right on the money. Check them out here.
Lightweight Tops
When it comes to tops, I tend to opt for one of three looks, all of which I pair with jeans/pants and, if it's cool in the morning, a lightweight jacket:
The t-shirt/short sleeved top;
The long sleeved tee or top;
The singlet top layered with lightweight knit or linen long sleeved tee and a scarf.
Most of us have quite a few options in this department and it's worth getting them all out and trying them on, particularly if you've not dug around that section of your wardrobe for a while. Check for fit, shape and quality and think about how you can wear them again this Autumn – perhaps a different way to how you have previously – and what if, anything, needs replacing or updating.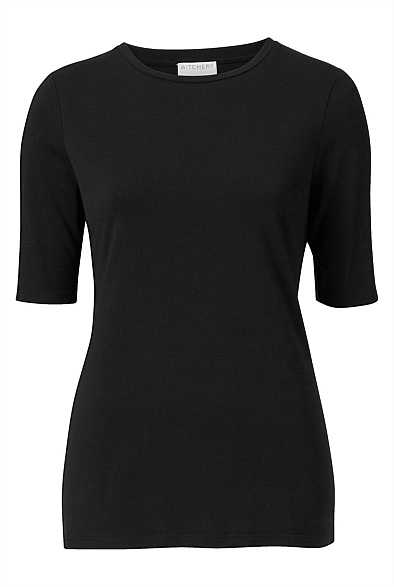 Dark Elbow Length Crew Top, $39.95 from Witchery
If you're a bit light on in this department, here are a few of my favourite styles right now:
The Elbow Length Tee (such as the one pictured above) – this style is super flattering and works well with skirts too. This Witchery version comes in black and white.
The Block Coloured or Striped Long Sleeved Tee – try an on trend colourway such as this mustard stripe tee from Seed Heritage or for block colours, I love these Long Sleeved Curve Split Tees from Witchery;
A white or black tank or singlet paired with one of these lovely linen tees from Trenery or a light knit. I'm loving these fine alpaca knits from Country Road.
If you're looking for tops that work across both casual and work wardrobes, I'd go with shirts (not just your classic white tailored shirt but silk/viscose versions and dressier, drapey styles that work for evenings too) and fine knits. More on this next week.
Jersey/T-shirt Dresses
I love to have a couple of jersey dresses that feel like oversized t-shirts. I just throw them on with a denim jacket and either trainers/derbys and I'm good to go. They're especially good for those days when you don't want to wear jeans and want something loose but flattering to wear.
I find stripes (black/white or navy/white) or black the most versatile colours but navy and grey are also great basics.
If you're looking for an update, I'm loving the Swing Dresses from Decjuba's D-Luxe range (sleeveless, and available in black, grey and black and white stripes) and the longer sleeved versions from Bohemian Traders (the full range is here; I'm wearing a new season style here).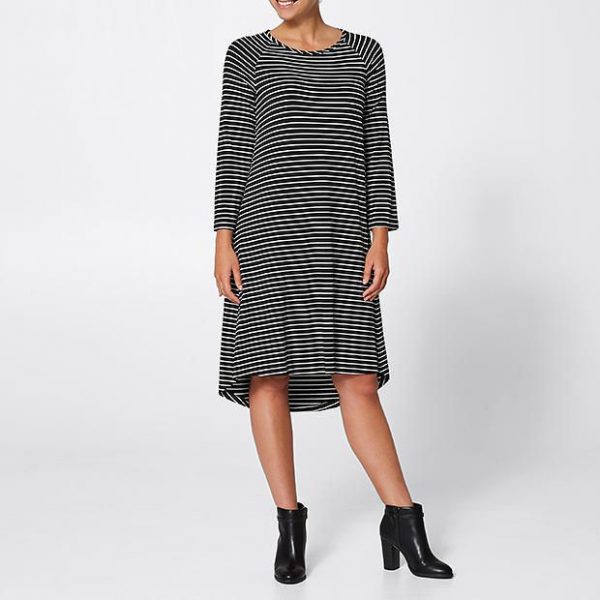 Jersey Swing Dress, $25 from Target
I picked up this budget friendly option in store from Target this week, but they're usually very popular so snap them up quick smart if you find one in your size.
Lightweight Jackets
It's definitely too early in the season for woollen coats for most of us, but a lightweight jacket, especially in the mornings and evening is often essential.
The usual options include trench coats and blazers (ideal if you're looking for a much smarter casual look or something to wear across both casual and work wardrobes) or more casual options such as anoraks, puffer vests and, the jacket de jour – The Bomber Jacket.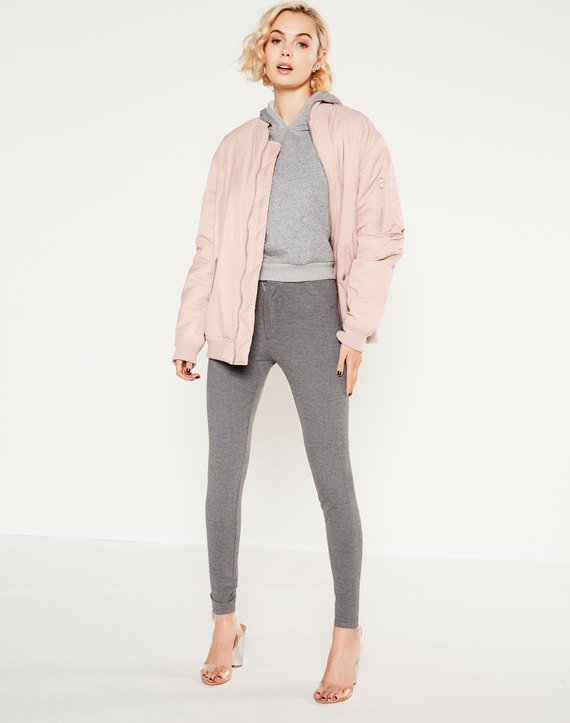 Oversized Bomber Jacket, $79.99 from Glassons
Bomber Jackets are a great way to update a casual look and there are loads of styles and colours to suit all budgets in store right now. Glassons have a great range of styles, all under $100 including the pretty blush pink one above.
Scarves
While I could easily include this in my upcoming accessories post, one or two basic block coloured or striped scarves can come in handy at this time of year even if it's just for a couple of hours in the morning. They're perhaps more functional than a fashion statement but they certainly do the job.
I'm loving these soft jersey styles from Decjuba …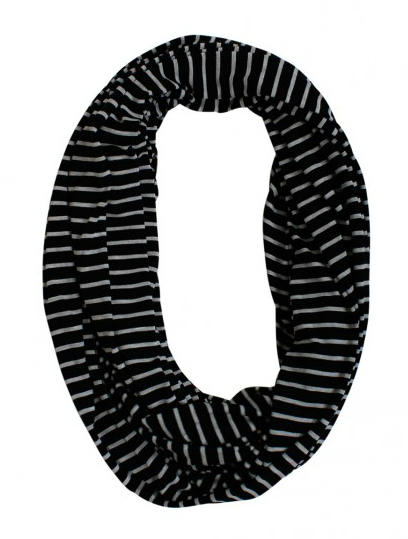 Luxe Jersey Snood, $39.95 from Decjuba
HERE'S A SAMPLE WEEK OF OUTFITS USING THE ABOVE
Monday – Denim dress + trainers
Tuesday – Jeans + tee + derbys
Wednesday – T-shirt dress + scarf + trainers
Thursday – Jeans, long sleeved tee + trainers
Friday – Denim skirt, fine knit + derbys
Saturday – Jeans + tee + trainers
Sunday – T-shirt dress + scarf + derbys
Stay tuned for the next instalment: Autumn Basics for Work.
This post contains some affiliate links. You don't pay any extra and I earn a small commission. Read more in my Disclosure Policy here.
What are the pieces you wear day in and day out at this time of year?