I've discovered and rediscovered some fab beauty products over the last couple of months.
Products that have either made me feel and look good, saved me time or helped me get more bang for my buck.
I'm all for sharing the good intel here, so in the spirit of helping out a sister, here are my latest beauty favourites.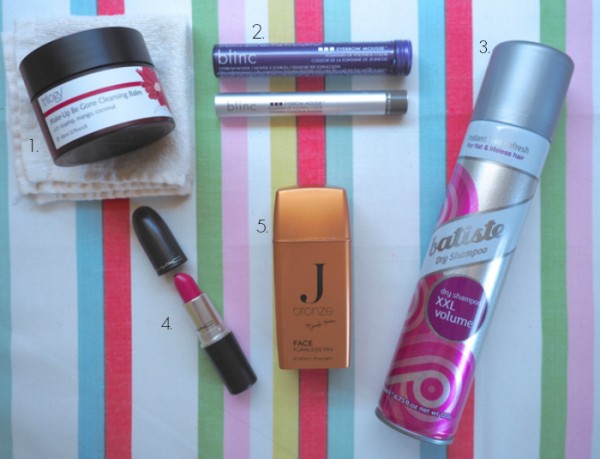 1. Trilogy Make Up Be Gone Cleansing Balm*
I've long used Trilogy products – their Hydrating Mist is a favourite – so I was interested to check out their newest product – the Make Up Be Gone Cleansing Balm.
Unlike a lot of cleansers, it comes in a pot, not a tube. When you open it, it looks like an almost wax substance. It comes with an organic cotton cloth and, just quietly, I was wondering how this was all supposed to work.
It's certainly a change from the usual foaming/creme cleanser scenario.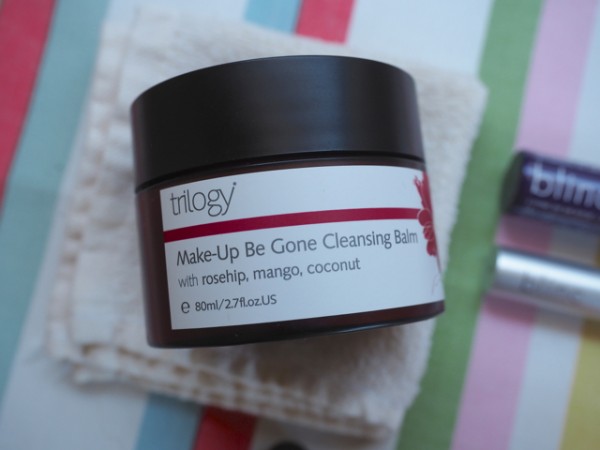 Surprisingly, as soon as I applied a little fingerful of the balm on my skin, it seemed to miraculously melt and was easy to apply. It felt rich and moisturising on my skin.
The light scent – rosehip, mango and coconut – is beautiful and subtle too.
The idea is to wet the organic cloth and gently wipe the balm off, which felt really nice. It was like giving myself a mask or a facial and my skin felt clean and supple afterwards.
I did this on a couple of cold nights using warm water and it was a really nice change from the usual cold splashes of water that usually greet me when I wash off my creme cleanser. I'll make sure I have a supply for next Winter.
My beautician told me about this product as she thought it might be up my alley.
And boy was she right.
I'm a bit of a late adopter to the whole bold/full eyebrow trend, mostly because I wasn't sure where to start, what to do or how I could possibly fit another step into my already rushed beauty routine.
This product – which is basically eyebrow mascara – is a total game changer.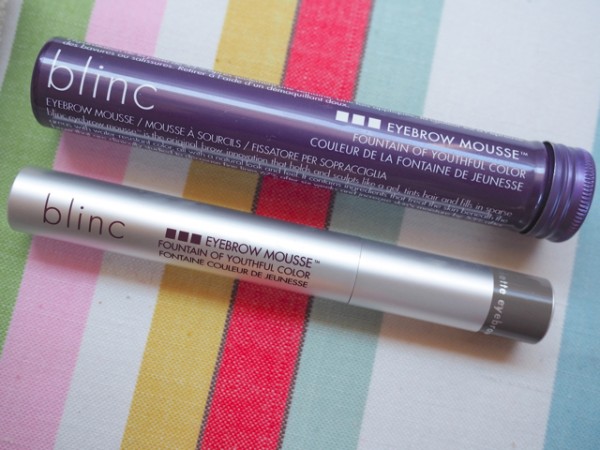 The idea is to apply it as the final step in your beauty routine. Just apply it like it's mascara for your eyebrows – wipe any excess off the brush to begin with and brush your eyebrows from the inside out, shaping as you go.
If, like me, you get any mousse below your eyebrow as you're learning, it's easy to wipe off with your finger.
Once it's on, the eyebrow mousse looks natural and holds your brows in place – it's almost like there's a hairspray element to it – that's obvs the mousse part. I love that there are no pencil lines or drawn in brow looks going on, it just looks like you have well groomed but full, bushy eyebrows.
It's important to get the right colour for the best look too – my beautician recommended the light brown for me which is spot on.
If you want to check out the range, head over here.
I don't know why, but lately my dry shampoos haven't been working quite as well as they used to. And I really need them to work because I try to wash my hair only twice a week, after exercise.
Tired of the usual suspects not coming up with the goods, I picked up this Magic Mike version at my local Priceline.
I can say it definitely works and gives instant body to lifeless or flat hair although the trade off is that it does make my hair feel quite dirty and stiff.
It's great for getting just one more day out of a blow dry though or if you need to tide yourself over before your next hair wash.
4. MAC Lipstick – Girl About Town
While I normally wear soft pinks, nudes or candy pink lippie most days, I do love a nice deep pink against darker colours, like navy and brown.
For my school race day, I wore a brown Zara dress with spots with neutral toned fascinator and shoes. I really wanted a bold lip that popped against the brown, and this dark pink was right on the money.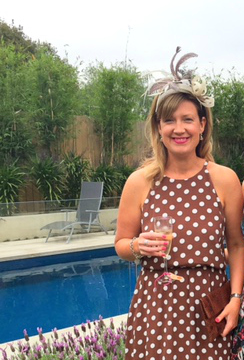 It lasted well and has a nice, moisturising consistency. I've got several MAC lippies and I'm a big fan.
5.  J Bronze by Jennifer Hawkins – Face Tanner
I do love a cheeky spray tan but often find that the colour on my face fades first leaving me looking a bit top deck.
There are two ways around this – I sometimes use my regular BB cream in a darker shade than my usual to even things out.
The other option is to use a gradual face tanner on your face. I've been using this Jennifer Hawkins face tanner for about twelve months and it's definitely come in handy for extending the life of my spray tan, particularly after the first couple of days.
This small bottle has lasted me almost a year (I need a freshie), and is simple to apply – just pump it out – it has the consistency of mousse – and apply it evenly to your face.
It's not a dark colour though so it's doesn't look like fake tan at all, but it does add a healthy glow. I sometimes use it even when I don't have a spray tan to add some colour to my face.
The scent is mild and not as off putting as some self tanners.
Just remember to wash your hands after applying.
* This product was gifted to me but all other products were purchased by me and all opinions are my own. For more info, check out my Disclosure Policy here.
What's your newest beauty discovery? Or do you have a favourite you keep coming back to?