Welcome to this month's reviews post.
As you might imagine, Life in Lockdown has given me plenty of time to research and write this post. And while other peeps might have been stocking up at Dan Murphy (the other famous Dan in this pandemic), I went on a book buying frenzy, terrified that delayed delivery and looming stage 4 restrictions might result in a dearth of options.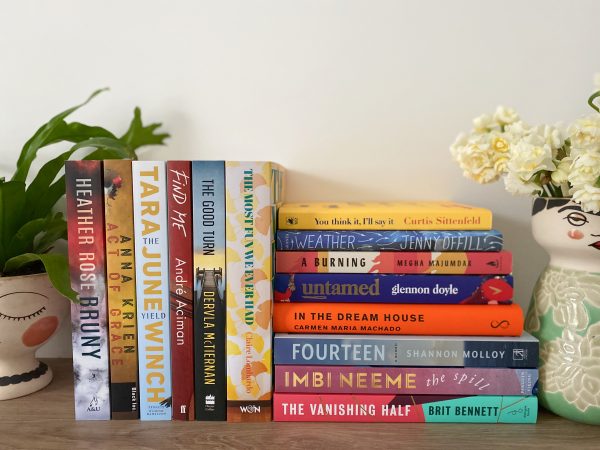 As well as deep diving into the above stack of literary escapes, I've also rediscovered my capacity to binge watch (it's been a while since I smashed 6 eps in one night – thank you CoVid19), and enjoyed introducing the kids to an excellent book to screen adaptation.
I've even had time to watch a couple of flicks. I know, who even am I?
So pour yourself your beverage of choice, get comfy and read on for my latest reviews …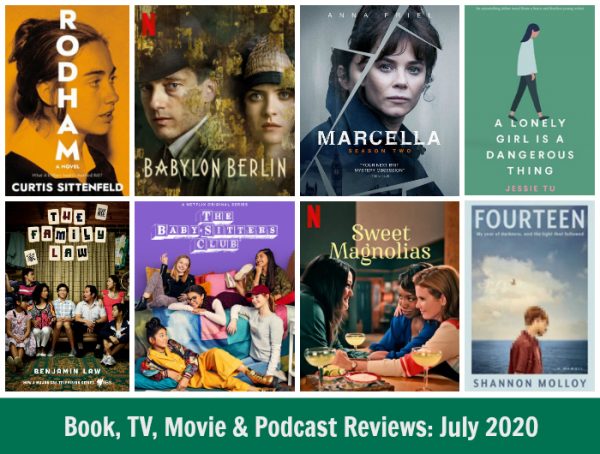 Books
A Lonely Girl is a Dangerous Thing by Jessie Tu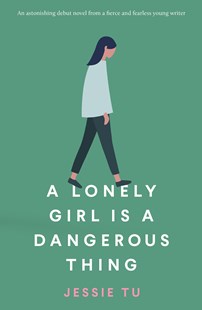 I initially became aware of A Lonely Girl is a Dangerous Thing via Australian author Bri Lee who raved about it in an Insta post a few months back. I picked it up as soon as it was released and sat down to read it with high expectations. So were they met?
Well there is no doubt that this is a seriously impressive and original debut from Australian author Jessie Tu. It's a confident, well written and page turning novel about the wash up and young adulthood of Jena Lin, a child prodigy slash violin genius who blew up her career in a dramatic and public fashion a few years earlier. The novel begins with Jena auditioning for a permanent position in the Sydney Symphony Orchestra but moves forward and backward in time, as the toll and consequences of Jena's childhood career on Jena and her family are explored.
One of the themes explored at length (and in detail) in A Lonely Girl is a Dangerous Thing is Jenna's sex addiction. Accordingly, there's a lot of graphic sex and some confronting scenes, so consider yourself warned on that front.  There's a lot more going on than this though, and Jena has something to say about pretty much everything – racism, white patriarchy, friendship and more than anything, loneliness. Much of it is insightful and thought provoking.
I can't say I loved Jena – she's a pretty tricky and unlikeable character at times – but she is undeniably compelling. I also thought Jessie Tu did a great job in providing a back story which explained her at times disturbing and reckless behaviour.
A Lonely Girl is a Dangerous Thing wasn't always a comfortable read but I also found it hard to look away. There is a lot to debrief about and discuss too, which is why I'd say this book would make for  great book club discussion.
VERDICT: ****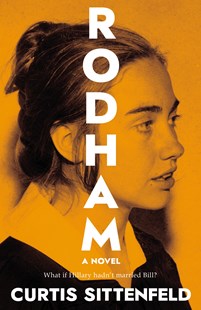 I'll try hard to not go overboard with the superlatives but in a nutshell, Rodham is a brilliant, original and page turning novel by American writer Curtis Sittenfeld.
So what's it all about?
Rodham answers this question: what might have happened if Hillary hadn't married Bill?
The premise is not as outlandish as it sounds, given it is well documented that Bill proposed to Hillary three times before she eventually said 'yes'.
The first half of Rodham recreates their courtship and cleverly weaves facts (such as where they met, lived and worked during their relationship), with imagined conversations and details. Written from Hillary's perspective in the first person, it was SO convincing that at one point I had to pause and read the Wikipedia entry on Hillary Clinton just to see how much was true, finding that a startlingly amount of this part of the book was heavily grounded in facts.
Sittenfeld's true brilliance shines through when she goes on to create an alternative reality where Hillary leaves Bill. This next imagined stage also includes actual events and speeches, and includes a number of familiar characters including Donald Trump and Barack Obama who are also players in this alternative reality. I don't want to go into any more detail about the plot for fear of spoiling, but can I just say that Rodham is a breathtakingly excellent piece of writing partly because it is SO believable. I would love to know if Hillary has read this novel and what she thought of it. Oh to be a fly on that wall!
I absolutely loved Rodham and I confidently predict it will be in my Top 5 books for 2020.
VERDICT: *****
My eldest son turned fourteen earlier this month, so I was drawn to this memoir by its title and Australian setting.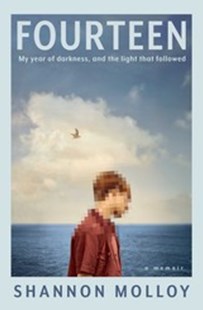 Written by Australian journalist Shannon Molly, Fourteen is a memoir which covers a twelve month period, with each chapter covering a month in a year which changed the author's life.
I did find Fourteen to be an accessible, page turning read but there is no doubt that at times it was difficult to read. I also want to add a trigger warning to this review. Shannon is subjected to regular verbal and physical abuse – the term 'bullying' doesn't seem strong enough – in the small country town in which he lives. It's just beyond belief to read about some of the behaviour he was subjected to from peers and adults alike.
Despite the unrelenting torment he suffers, Fourteen is also filled with humour and hope and some fab '90s throwbacks which broke up the awful parts. It was also a relief to read about his incredibly supportive family and friends and the adults and strangers who provided him with much needed encouragement and support during an extremely difficult year.
VERDICT: ****
Movies
I've sought out funny, feel food flicks this month for some much needed respite from all the depressing news and daily tallies.
I enjoyed Fire Saga (Netflix) which is a funny, light comedy for all the Eurovision fans starring Will Ferrell and Rachael McAdams. They are both great in this.  There are some awesome musical numbers which will delight Eurovision fans, while there is stunning cinematography of picturesque Iceland and Edinburgh to satisfy all us armchair travellers.
I also loved Top End Wedding, which is perhaps best described as a warm hearted rom-com starring the talented and all round fabulous Miranda Tapsell. It sticks to the tried and true formula of pre-wedding shenanigans, but what was so refreshing and moving in this iteration was the setting in Darwin and the Tiwi Islands and the themes around indigenous families, reconciliation and the power of communities.
I also found the final scenes incredibly moving too, and I choked back tears as I realised how infrequently I have heard indigenous languages spoken at length and indigenous communities celebrated in mainstream TV. Seeing successful and happy indigenous characters and close, functional relationships portrayed was also a welcome and refreshing change too. More of this please!
TV Series
This month I've oscillated between gritty or romantic dramas and light hearted ridiculousness. What can I say but CoVid?
In the gritty stakes, we devoured seasons 2 and 3 of British cop show Marcella (Netflix). (We watched the first season, along with Luther as part of our Broadchurch hangover a few years back). Season 2 was a total rollercoaster and was gripping, unpredictable and thrilling right up until the final scene. We binged the whole season (8 episodes) in two nights, watching the final 6 episodes in one night. I think that's a record. Needless to say we found it compelling viewing.
The third season was also good but the last few eps ventured into ridiculously unbelievable territory. Nonetheless it was a great ride and we can't wait for season 4.
Thanks to my brother's recommendation, we've also been up to our eye balls in Babylon Berlin (Netflix), devouring season 1 and half of season 2 over the last week.
Set in 1929 in Berlin, Babylon Berlin  is a heady mix of political, criminal and romantic intrigue in the years between the two world wars. There are several intersecting storylines and some great characters and it's making for compelling viewing. It's an incredible production too – the historical details and authenticity of the sets, costumes and locations is amazing. The actors do speak German and Russian though, so it's subtitles all the way, so not ideal if you're a double screener.
For light relief we've been loving The Family Law (SBS on Demand). This homegrown series is full of fab characters and writing, as you'd expect from the talented Benjamin Law.
Along with its comedic elements, there are some really poignant and moving moments too, unsurprising perhaps as the series begins with Ben's parents' separation. The cast is great and Ben's mum Jenny in particular is absolutely gold. I could not love her more.
It really is such a great show and I'd highly recommend it.
We've also been re-watching Schitts Creek (Netflix) which is even better second time around. It really is the perfect show for the ongoing catastrophe that is 2020.
We've also watched the first season (of six) of Community (Netflix) which is another twenty minute show offering light relief. Set in an American community college, it's a character driven comedy with a great cast including Chevy Chase who is as un PC as ever. I feel I should add a disclaimer though – some of the comedic material feels outdated and inappropriate and I'm still not sure whether this is deliberately provocative or simply a reflection of the time in which it was made (five years ago).
While Mr SnS is watching/doing other things, I've also started watching Sweet Magnolias (Netflix), a show about three women who've been besties since childhood, who all live in small town Serenity, South Carolina.
Single mum Dana Sue is a chef who runs the local restaurant; mother of three Maddie is recently separated from her doctor husbo who has left her for his pregnant nurse; and single lawyer Helen is kind, smart and single. I'm only five episodes in but I'm really enjoying the small town friendships, work and family issues and it's a good escape from #Ronalife.
My two younger boys (12 and 9) and I also devoured the first season of The Babysitters Club (Netflix) over a week – we watched it as an after school #ISO treat. I loved this adaptation of one of my favourite childhood book series. While being faithful to the books, this modern adaption deals with a range of contemporary issues, as well as the friendship and familial issues that are covered in the books.
We also tried watching ZeroZeroZero (SBS on Demand) which we've heard great things about but sadly, didn't love.  It was just a bit too dark and heavy for me right now. We might come back to it.
We also watched Urzila Carlson's show Overqualified Loser (Netflix) which I'm sorry to say I didn't love either despite really really wanting to.
Podcasts
I haven't been in Podcast Land much lately because it's hard enough to go for a walk with a face mask let alone ear phones and my listening opportunities are few and far between.
I am up to date with Chat Ten Looks Three though and listened to Brene Brown's interview of Reese Witherspoon and Kerrie Washington on her pod Unlocking Us but – unpopular opinion – I do find Brene hard to listen to.
Next on my list though is Down the Rabbit Hole, a podcast about the impact of the internet on our lives along with The Deep with Zoe Marshall and the new podcast from the New York Times, Nice White Parents.
This post contains affiliate links. You don't pay any extra and I earn a small commission. Read more in my Disclosure Policy here.
So over to you, what have you been reading, watching and listening to lately? Anything fab we should know about?