Welcome to this month's reviews posts, a comprehensive round up of everything I've been reading, watching and listening to this past month.
May feels like it's been an especially long month, no doubt in part thanks to #ISO and the 31 day factor. I've made good use of all that time though, and partaken of some very excellent things of late. I've enjoyed some homegrown fiction, a brilliant book to screen adaptation, and travelled – virtually of course – from Britain to Hong Kong, with pit stops in Paris, Prague, Dublin, Washington DC.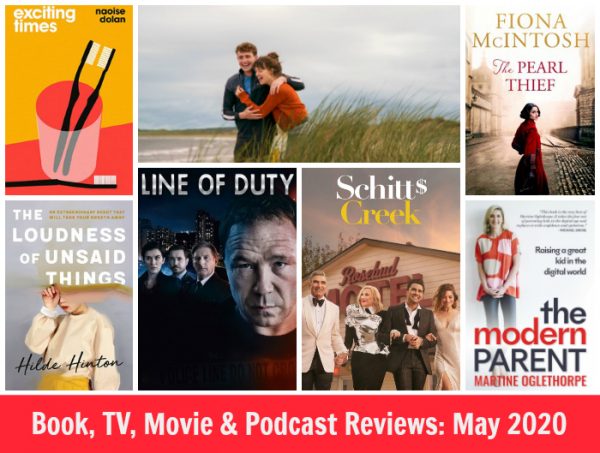 So here's what I've been enjoying this month. I'd love to hear what you've been reading, watching and listening to in the comments below.
Books
The Pearl Thief by Fiona McIntosh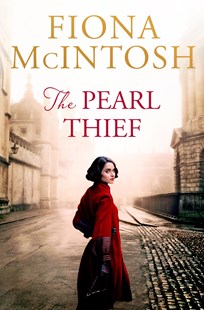 The Pearl Thief was our book club book of the month, and made our list at the end of last year thanks to a chorus of word of month recommendations. Everyone from my Mum to several girlfriends loved it and told me to read it.
The Pearl Thief begins in Prague in the 1930's with a wealthy Jewish family confronting the best way to keep their family safe as they confront the ever growing threat of the Nazis. Decisions are made and lives are affected for decades to come. We are then transported to present day London, where our mysterious and strikingly attractive protagonist is working in London as an expert in antique jewellery. What follows from here is a page turning and easy to read roller coaster which leads our young heroine to face her demons of the past, in various picturesque European locations.
I can understand this book's appeal on a number of levels and I too, enjoyed it, as I do enjoy reading some meaty historical fiction from time to time. It's certainly a well written book and it's gripping, with all the horror, romance, mystery, suspense and perseverance you'd expect from a mainstream book set in this period.
What I didn't love though was how exaggerated aspects of the plot were, which rendered some of the characters as almost two dimensional characters. Characters were either excessively good, evil, attractive or ugly. With the exception of the protagonist's parents, there was no real attempt to explore the main characters' moral complexity. And while I don't mind a happy ending after the horrors of war, the ending had an almost Disney-esque quality about it, with everything wrapped up so neatly in a bow, that it did not do the characters or their histories any justice, let alone have the ring of truth about it. But perhaps I'm being picky and I'm too much of a cynic, as I know plenty of other people do and would feel differently.
All that said, if you just want to immerse yourself in a gripping period drama, I think you'll probably love this book.
VERDICT: ***
The Loudness of Unsaid Things by Hilde Hinton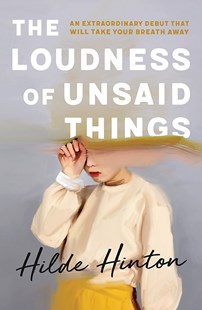 I usually find it a pleasure to read a debut from an Australian writer. There's the freshness of the voice, the originality of the story and a happy discovery of a new perspective. Hilde Hinton's debut novel, The Loudness of Unsaid Things certainly lived up to these expectations.
The Loudness of Unsaid Things begins with Susie as a young girl. Susie lives with her Dad in the inner northern suburbs of Melbourne in the early '80s. Susie also has regular contact with her Mum, both in her mother's housing commission flat and in the various inpatient psychiatric units in public and private hospitals her mother frequents.
The story then follows Susie over the course of her life, with occasional chapters from Miss Kaye, who works in a psychiatric residential unit for women. That might sound a bit heavy, and while elements of Susie's story are sad and on some level, unfortunately predictable, there is also plenty of humour and positivity in this story. It was also a pleasure to read a book in which an adolescent voice is so well captured. In this respect, it reminded me of Sofie Laguna's writing.
What I loved the most about the book though was the way in which Hinton explores the complexity of the characters, and the way in which our inner most thoughts are sometimes not communicated directly but nevertheless, deeply felt. I also really enjoyed all the references to life in 1980's Melbourne, from local landmarks to paper rounds, Chinese food and hairdo's.
This book is also clearly written by someone with a deep familiarity with mental illness. There is a knowingness and a confidence in the way Hinton writes, and always an affection for her characters and their eccentricities. Having listened to several interviews with her brother, Samuel Johnson about their parents, I was not surprised by this.
This is an impressive debut and I look forward to reading Hinton's next book.
VERDICT: ****
Exciting Times by Naoise Dolan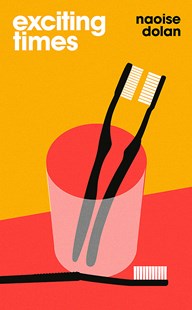 Slated as a book to fill the Sally Rooney void many of us are feeling right now, Exciting Times is the debut novel from Irish writer Naoise Dolan, who, like Sally Rooney studied at Trinity College in Dublin. She also credits Sally Rooney in the author's acknowledgements at the end of the book.
For all these reasons, I found it hard not to compare Exciting Times with Sally Rooney's books, both of which I rate very highly. In fact, for the first third or more of the book, all I could do was compare, and Exciting Times came off unfavourably as a result.
My views changed though as the book went on, and as I became more engrossed in the life of twenty something Irish Ava who is working in Hong Kong as an English teacher to wealthy Hong Kongers' children. Ava is smart, cold and aloof and has a very odd relationship with the wealthy and similarly aloof Julian. While Julian is out of town, Ava meets Edith, a local Hong Konger who is earnest and refreshingly kind. Edith is Julian's antithesis and a much nicer person all round.
I found Exciting Times to be a very page turning read and I really enjoyed the references to all things Hong Kong having travelled there a couple of years ago. Most of characters are emotionally disconnected from themselves though and appear to be very concerned with their own inadequacies and the notions of wealth, status, politics and education.  Like Sally Rooney's writing, one of the things I enjoyed most were the conversations between the characters. In Exciting Times there are some acerbic and insightful exchanges about white privilege, the British establishment and life in Ireland which I enjoyed.
What I didn't love though – and what appears to be a characteristic of the writing of some young female Irish authors – is their characters' heightened intellect and enjoyment in making and receiving acidic comments along with emotional immaturity, self loathing and zero self awareness which is puzzling and somewhat concerning. The characters also have no hesitation when it comes to physical intimacy but emotional intimacy is to be avoided at all costs.
In their communication, the characters also seem to be at pains to be as opaque and indirect as possible, with honesty and vulnerability (with themselves let alone anyone else) rarely occurring. It makes me wonder if it is now fashionable to have no insight and to hate yourself, and to avoid emotional intimacy and honesty at all costs? It feels like it's becoming a thing and I wonder if it accurately reflects a generalised reality of younger women and girls. These are questions that would be make for an interesting discussion with friends and at book club.
Overall, this is a page turning and a very well written book which will appeal to fans of Sally Rooney. You might just need a debrief afterwards.
VERDICT: ****
I've also enjoyed dipping in and out of two excellent and very different books.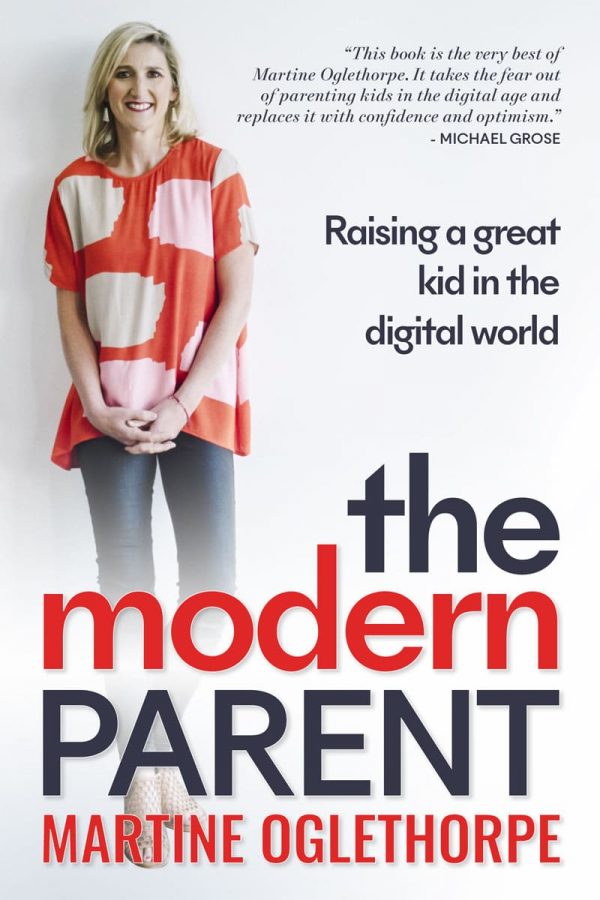 The Modern Parent is written by my fabulous friend Martine Oglethorpe and is an excellent resource for navigating all things in the digital space. Martine is an experienced parent and educator who answers all the questions you may have about devices, screen time, issues that may arise and plenty more. I love that there is so much practical, balanced advice in this book and that she includes a list of discussion points at the end of each chapter. For more info, and to buy your copy, head here.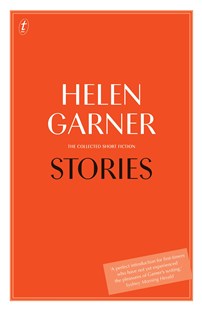 Stories by Helen Garner is a book of short stories which I've been dipping in to in between other books. Her earlier writing is definitely racier and ruder than I expected! I particularly enjoyed Postcards from Surfers.
TV Series
I've watched some seriously excellent TV this past month.
I have to begin with Normal People (Stan) which is hands down one of the best TV series not to mention book to screen adaptations I've ever seen.
Back tracking, I was a massive fan of Sally Rooney's second novel Normal People so I was somewhat anxious about the TV series adaptation. I need not have been concerned one iota. The adaptation is perfect and perfectly captures the complex and intimate relationship of Marianne and Connell over a four year period. Yes, there's truckloads of sex and nudity, so be prepared for that, but there's so much more going on in this story. What this TV series shows so movingly is the tenderness and intimacy they share outside of their physical relationship. The later episodes in particular are incredibly moving and show their development as people as they navigate some really challenging times. The acting is flawless, the cinematography is evocative and at times beautiful (that episode in Italy particularly), and the story is done justice on every level. If you don't have Stan, sign up for it stat.
Also on Stan, we enjoyed the fifth season of British cop drama The Line of Duty. This is one of my favourite series, and while this season wasn't as strong as seasons 2-4, it was still excellent.
We also LOVED the 6th and final season of the fab comedy Schitts Creek (Netflix). This show gets better and better, and finished brilliantly. I cried my eyes out in the finale so I was grateful to be reunited with the gang in the Netflix doco of Season 6, Best Wishes and Warmest Regards – A Schitt's Creek Farewell. 
We also watched Dead to Me (Netflix) Season 2. The first three episodes were pretty meh, and we nearly didn't continue, but from episode 4 onwards it was very good, and overall, the series finished strongly. Both the female leads are so good in this.
Last but not least, we've nearly finished the doco The Clinton Affair on (SBS). This seven part series is a deep dive into the Bill Clinton/Monica Lewinksy story, and the perfect companion to the excellent podcast Slow Burn, Season 2. With interviews from all the players, including Monica, Paula Jones and Ken Starr, and the Linda Tripp tapes, this makes for seriously compelling viewing.
It's also outrageous to see, through a 2020 lens, the appalling way in which Monica Lewinksy was treated by pretty much everyone at the time, from Republicans to feminists and everyone in between. It is also an interesting example of how a President's moral failings and dishonesty are tolerated by American voters. Clinton's approval rating soared following the revelation that he lied about their affair in the Paul Jones' deposition. It is also something to think about as I watch Trump's growing popularity throughout the pandemic.
Next, I'm planning to watch Hannah Gadsby's Douglas (Netflix) and Reese Witherspoon's Little Fires Everywhere on Amazon Prime.
Movies
I thought we'd watch more movies in #ISO but this month we've only managed one.
Directed by Clint Eastwood, Richard Jewell is the story of the wannabe cop/security guard who located and called in a bomb during a music concert in Centennial Park in Atlanta during the '96 Olympics. Heralded as a hero in the immediate aftermath of the bombing, suspicion then falls on Richard Jewell as he becomes the leading suspect in the FBI's case. It's a simple story, full of interesting players, but it's Richard and his mother (played by Cathy Bates) that are the stars of this show. Not knowing how the story was going unfold, I enjoyed this two and a bit hour movie and was kept engaged throughout.
Podcasts
I haven't been in the podcast zone of late but I have managed to catch an episode on each of the following podcasts: Song Exploder; Case file; the Sydney Writers festival and Chat 10 Looks 3.
This post contains affiliate links. You don't pay any extra and I earn a small commission. Read more in my Disclosure Policy here.
So over to you, what have you been reading, watching and listening to lately?