Welcome to this month's reviews post.
We're in the middle of the school hols here in Victoria, so we've had a little more time on our hands to sit on our bottoms, whether for a lie in on the weekends or couch time on a wet and dreary Melbourne afternoon.
As a result, I've had the time to read a lot and to catch up with some books and shows I've been looking forward to for some time.
I've been challenged and inspired by some excellent non fiction (including an anthology) and enjoyed some contemporary fiction as well as an excellent book to TV adaptation. I'm also adding to the growing list of books I love from British author Deborah Levy.
Finally, as I've written this post, I've noticed that many of the books and shows I've watched have either directly addressed or at the least touched on the ongoing and pervasive issue of systemic racism, each with their own perspective but all adding to this necessary and important conversation.
But before we get to all that, we MUST talk about Hamilton.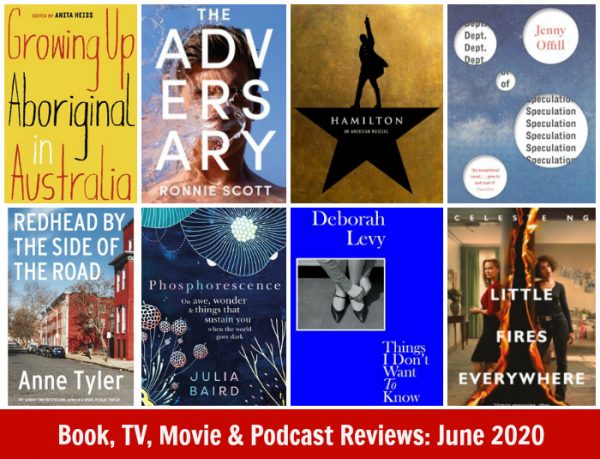 Movies
I don't normal start these posts with movies, but then it's not every day you have the opportunity to watch Hamilton for the first time.
Well before it's launch on Disney Plus on 3rd July (an expedited delivery because COVID), Hamilton had made an impression on us. Friends who had seen the Broadway and West End productions were evangelical about it and totes obsessed. I'm sure you, dear reader, have likewise had your socials and ear drums filled with friends echoing similar sentiments. All that said, we had not listened to the soundtrack or done any reconnaissance on the story, as I like to experience these things with minimal knowledge and avoid those dreaded spoilers.
I do think it's worth explaining though (as we should have with our kids to give them some context) that Hamilton is a hip hop musical of the (lesser known) story of Alexander Hamilton, one of America's founding fathers and that the action begins just before the Americans' war of independence from the British.
So what can I say about the brilliance of Lin-Manuel Miranda who writes and stars in one of the most original, engaging, funny, dramatic and interesting musicals I've ever seen?
Well, to begin with, the cast are simply awesome. While Lin-Manuel Miranda is clearly off the charts talented and an accomplished rapper, from a singing perspective, it is the women in particular (Angelica and Eliza) who are incredible. Angelica's song 'Satisfied' is one of the highlights of the show.
As for the most entertaining, it is a toss up between the very amusing King George and equally ridiculous and ridiculed Thomas Jefferson.
I also found it very refreshing to watch a cast of extremely talented African-American, Asian and Hispanic actors playing the (white) founding fathers instead of the usual (white) suspects. This adds another level to the whole experience, particularly in the current global climate.
Then there is the music, which is Next Level. The rapping is also awesome. The numbers of words per minute is right up there and I think all political debates should be conducted as raps in future.
Overall, I thought Hamilton was excellent on every level, totally lived up to the hype, was thoroughly entertaining and I would highly recommend it. I also guarantee that you, like me, will also be playing the soundtrack non stop afterwards.
In terms of family viewing? We watched Hamilton with our three boys, none of whom knew anything about the production or story, which probably wasn't fair to the youngest two (aged 12 and 9) who had no idea what was going on but were entertained by the music and stage craft of this incredible production.
But it's also long.
Our twelve year old didn't make it to the second half and left at  intermission. Our 9 year old asked a lot of questions about the plot as he had no context, but our fourteen year old – who is currently studying the American Civil War – was mesmerised and absolutely loved it.
Books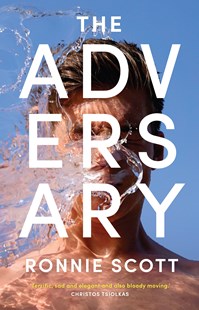 The Adversary is Melbourne writer Ronnie Scott's debut novel.
Set in contemporary (but pre CoVid) Melbourne, the events in The Adversary take place over one hot summer and centre on a very socially anxious/avoidant Uni student. He lives with his ex boyfriend in Brunswick and the book is mostly concerned with the relationships within their small group of friends and acquaintances. It was kind of like A Little Life in this respect, but without the trauma, depth or characters with basic communication skills.
I do love reading books set in Melbourne and while I did find this book to be well written and easy to read, and felt it had huge potential, I was somewhat frustrated that an explanation or even some sort of background was not provided to put the main character's "issues" into context. There was a Don Tillman quality about him, but without the charm or benevolence, so while he was an interesting enough character, I didn't particularly like him or anyone else. I wanted to like this book more than I actually did.
VERDICT: ***
Phosphorescence by Julia Baird
Julia Baird is an ABC presenter and print journalist whose non fiction memoir of sorts was a heart warming and soul nourishing read.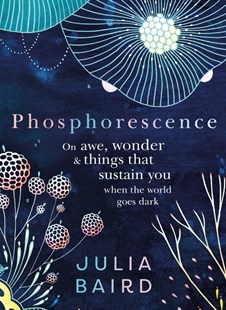 Touching on research, general ponderings and anecdotes, Phosphorescence is a great book to read any time, but particularly now in these uncertain and anxious times. While I didn't necessarily learn anything new, I was interested to read her thoughtful perspectives and found much that resonated with me personally, particularly the chapters on the art of friendship, spirituality and faith. Other feelings or reflections I've had of late – like the restorative power of nature – were also articulated beautifully.
By the end, I wanted to buy this book for all my girlfriends as a thank you and a CoVid appropriate warm hug for the gift of their enduring friendships.
I really enjoyed this book.
VERDICT: *****
Redhead by the Side of the Road by Anne Tyler
I'm new to Anne Tyler – yes I can hear your collective gasp – and was keen to read her latest novel, Redhead by the Side of the Road.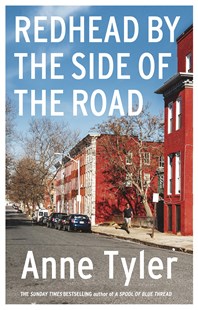 The story centres on middle aged Micah, who lives a simple but efficient life as a self employed 'tech hermit' attending to customers' malfunctioning printers and other miscellaneous domestic tech issues. He is ordered and exacting, following the same domestic routines, such as vacuuming on the same day every week. Unsurprisingly, not much happens in his life until a teenage runaway arrives on his door step and his normally stable girlfriend ditches him.
This isn't a ground breaking book and it doesn't have a complicated plot or fascinating characters, but what I think Anne Tyler does so well in this book – and no doubt in her others as well – is to capture the idiosyncrasies of ordinary people in every day circumstances in completely relatable ways. I thought she did this particularly well in the scene in which Micah goes to his sister's house for a family dinner. His sister is a hoarder and her house is (to Micah) a cluttered and chaotic nightmare, and this is captured so cleverly and amusingly, to the extent that I could picture the whole scene in a movie.
If you're looking for easy to read fiction that won't demand too much from you, you'll enjoy Redhead by the Side of the Road.
VERDICT: ****
Things I Don't Want to Know by Deborah Levy
British writer Deborah Levy is the author of several fiction books including Hot Milk and, most recently, The Man Who Saw Everything, both of which I enjoyed very much.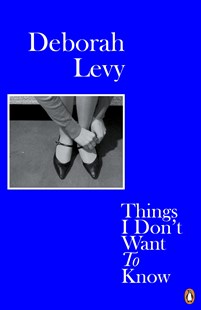 I read her memoir The Cost of Living over the summer, which I absolutely loved. I did not realise though when I read it that it was actually the second book in her three part autobiography, and that Things I Don't Want To Know, was the first.
Things I Don't Want to Know begins with the adult Deborah leaving London for Majorca because she can't stop crying on escalators. Upon arrival, she meets a local shopkeeper with whom she has dinner, and then, in response to his question, she tells the story of some of the key events in her life which have brought her to Majorca.
This is such a (slim) treasure of a book, as Deborah Levy cleverly weaves big ideas (this book is partly an explanation and a feminist response to George Orwell's essay, Why I Write) with the seemingly small but important. Her journey takes us back to her childhood in South Africa and is a first person account of what it was like to grow up with apartheid as a white person in a family who supported the emancipation of black South Africans. She then moves on to her teenage years, which for her, like many of us, were filled with angst and longing.
I just love Deborah Levy's writing which is never over intellectualised or inaccessible. Her writing is spare and eloquent and she somehow manages to say all the things. I can't wait to read her third (and yet to be released) instalment.
VERDICT: *****
The Dept. of Speculation by Jenny Offill
Many thanks to one of my readers (Susie) who put me on to Jenny Offill's Dept. of Speculation.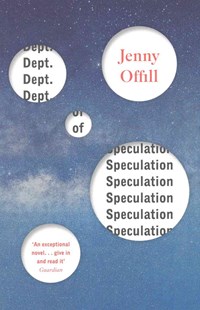 If you're new to Jenny Offill's writing (as I was), she writes in short, sometimes seemingly disjointed paragraphs. There may be a thought, quote, conversation or idea in one paragraph, before she moves on to the next. In this respect it's easy to read, but it doesn't follow the usual narrative structure or form you might expect from a book of fiction. It took me a while to get used to this, but it was nevertheless easy to read and follow. She also still managed to convey humour, tenderness and anger in this story of a marriage.
Here's a little excerpt to give you a taste:
"At night, they lie in bed holding hands. It is possible if she is stealthy enough that the wife can do this while secretly giving the husband the finger."
At only 177 pages, it's a relatively short book too, and an easy page turner before bed.
VERDICT: ****
Growing Up Aboriginal in Australia Edited by Dr Anita Heiss
An anthology of the accounts of fifty individuals, Growing Up Aboriginal in Australia gives a variety of perspectives and experiences of what it's like to "grow up Aboriginal".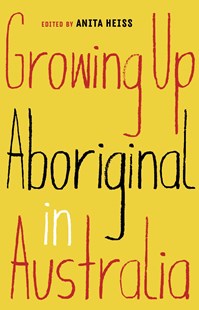 I'm a third of the way through this book and it's excellent.  I can't say I'm "enjoying" it as not all the stories are happy ones, but it's definitely compelling, moving and at times surprising. I'm listening and learning.
I've also been reading Dark Emu by Bruce Pascoe  which is also compelling. As a non fiction work on subjects including 'agriculture', I'm not finding I can read it in one go, but I'm dipping in and out of it, in between other books. It very clearly sets out though that indigenous and first nations people were a much more sophisticated people than they have been given credit for, in a number of areas. Again, I'm learning and searching for a greater understanding.
TV Series
As reported last month, we loved the Israeli series False Flag and couldn't wait for the second season to drop. We've now finished False Flag Season 2 (SBS on Demand) and while it was still very good, I don't think it quite reached the heights of the first season.
I found the same with The Sinner Season 3 (Netflix) unfortunately. I loved the first two seasons which were full on but well done, but didn't find the same love for season 3. The first four or so eps were super compelling – and very unsettling – but for me it all got a bit ridiculous and less believable the more it went on. Did anyone else find the same?
The best thing I've watched lately is the excellent book to TV adaptation of Celeste Ng's 'Little Fires Everywhere' on Amazon Prime. Reese Witherspoon has an undeniable talent for identifying great books written by women and then producing and acting in excellent TV series adaptations. Her fabulous work in Big Little Lies is most certainly repeated here.
I've still got a few episodes to go but this is a quality production which explores some of the uncomfortable truths of covert and overt racism, wealth, poverty and white privilege, as well as the complexities of raising teenagers. It's excellent and I highly recommend it.
Podcasts
I dipped back into the podcast zone briefly when the kids went back to school but haven't found anything new that I've binged on besides the trashy Chasing Charlie. The narrator is Kiwi ex-cop and investigator Julia Robson who I pictured in my mind as an Inspector Gadget version of NZ PM, Jacinda Ardern.
It's similar in some respects to the popular podcast Who The Hell is Hamish? in that it follows the trail of devastation wrought by a charismatic con man, however in Chasing Charlie the narrator isn't arms length – she's a character in the story who befriended one of the victims.
As a fan of the excellent U.S. podcast series Slow Burn, I was keen to check out season 4 about U.S. politician David Duke. I managed an episode but couldn't face listening to more of how this white supremacist rose to political prominence (even if he eventually came undone) in the current political climate. It just made me so mad.
I've also listened to some long episodes of Casefile but found I don't have the concentration for the length of some of the episodes. If I listen to them in two sittings, I can't recall enough of the detail from the first. I'm going to stick to the shorter episodes from now on.
I've also caught up with the last couple of episodes of Chat 10 Looks 3 but I was disappointed to hear Leigh Sales didn't love Normal Peeps. Seriously, how can anyone not love that TV series?
If you can recommend a great podcast series, please let me know. I need a binge right now – anything funny or compelling (in a good way) and non corona related would be fab. Many thanks.
This post contains affiliate links. You don't pay any extra and I earn a small commission. Read more in my Disclosure Policy here.
So over to you, what have you been reading, watching and listening to lately?