Greetings all and welcome to my latest reviews post!
Over the last couple of months I've happened upon some very excellent offerings which I'd highly recommend to you, all of which would make ideal reading or viewing over the holidays.
So even it you don't have the time or inclination this side of Christmas to pick up a new book or start a new series, you might like to bookmark this post for the holidays.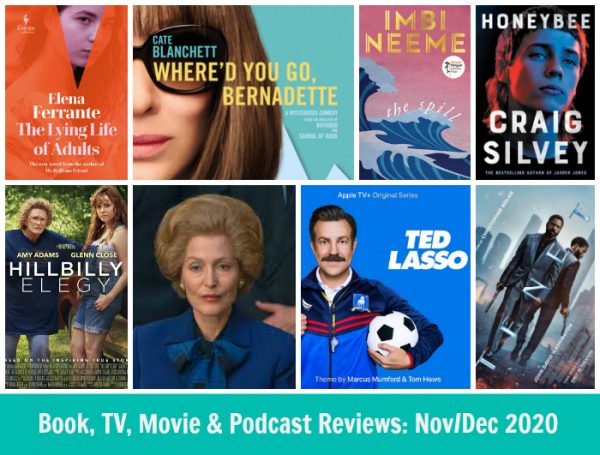 Books
This is the first novel by Australian author and former blogger Imbi Neeme and it won the Penguin Literary Prize in 2019.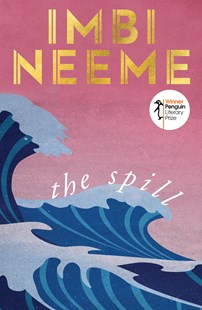 I really enjoyed this nuanced, well written contemporary Australian novel which centres on the complex relationship between two sisters, due in large part to their differing responses to their mother's alcoholism.
Told in alternating chapters and moving back and forward in time, it's rewarding for the reader to know and understand what each character is thinking and feeling, while also seeing how they are perceived by those around them.
I enjoyed Neeme's writing style and the inclusion of various Australian locations and cultural references and found each of the characters compelling in their own way, especially the sisters and their mother.
Overall I found The Spill to be an easy to read book without being fluffy or unrealistic, making it ideal holiday reading.
VERDICT: ****
I just loved this book so much. It's not the perfect book but it's so full of heart I could forgive it its minor flaws.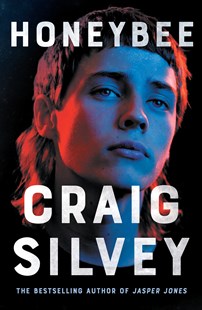 Honeybee is an original, quintessentially Australian story of a teenage boy named Sam Watson, his friendship with the older Vic and his attempts to make his way in the world when the path to date has been challenging.
Sam is creative, talented and fabulous but his sensitivities and proclivities are not always understood, particularly by the boorish alpa males in his life, who threaten both his mental health and physical safety.
From the very first page I was taken in by the plight of Sam. With his complex family background, his adolescent vulnerability struck me instantly and struck me hard. This might also be because I have a son of a similar age.
As he did so well in Jasper Jones, Craig Silvey is so adept at articulating a young person's inner world and capturing that sense of uncertainty and turmoil with empathy, humour and honesty. I adored Honeybee and I hope you love this story too.
VERDICT: *****
The Lying Life of Adults by Elena Ferrante
And then I read another excellent book about another teenager – this time a teenage girl living in Naples.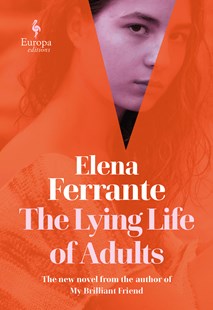 Translated from Italian, The Lying Life of Adults begins with the adolescent and only child Giovanna overhearing a conversation between her otherwise doting parents in which her father likens her to his mysterious and despised sister, Vittoria. Giovanna is shocked and intrigued by this conversation. Following this, she finally meets the dreaded aunt for herself which sets into motion a chain of events that go on to define her teenage years.
Elena Ferrante doesn't pull any punches in her writing and she is never sentimental or romantic. Her characters are raw and complex people who are not necessarily likeable but always compelling and gritty. There is an authenticity about everything they say and do. They range from the unhinged, desperate and passionate through to the insipid, jealous and insecure.
The story of Giovanna is such an intricate portrait of a headstrong teenage girl and her sometimes painful growth into an adult. As she did so well in the Neapolitan series (which begins with My Brilliant Friend), Ferrante captures the bitchiness, fickleness, love and affection between teenage girls perfectly too.
VERDICT: *****
TV Series
I've watched some awesome series over the last couple of months.
In the dramatic stakes, we loved the nail biting thriller Tehran (Apple TV) which follows an Israeli intelligence agent and her Irani intelligence counterpart through a cat and mouse game through Tehran. If you enjoyed Homeland or The Bureau, add this to your list stat.
We also adored the latest version of The Crown (Netflix) which sent me down a rabbit hole into all things Windsor in the weeks following. Gillian Anderson is absolutely incredible as Margaret Thatcher and was the highlight of the series for me. I also loved the excellent episode which recreated Prince Charles and Lady Diana's tour of Australia. It was thrilling to watch events in my personal memory play out in such dramatic fashion.
After this I watched a doco on Lady Di and half of the series, The House of Windsor, (Netflix), both of which offered historical context and footage of the events covered in  season 4.
For a laugh – and to replace the gigantic Schitts Creek void in our lives – we've been watching and enjoying Parks and Rec (Stan), Kims Convenience (Netflix) and The Office (Netflix). All are excellent comedies with fab characters and we love that the eps are twenty minutes, making it easy to double screen or dip in and out of these series when we are tired or in between binges.
My favourite show besides The Crown though has been Ted Lasso (Apple TV) which we just finished.
Like Schitts Creek, Ted Lasso is a perfect show for 2020. It follows the relentlessly positive and upbeat Ted Lasso, a football coach from Kansas who is brought in to coach a struggling soccer team in West London.
As well as being a funny, feel good show with a great cast of characters (note that it's also very swear-ey), it really is an excellent case study of how to coach and what mature leadership looks like to the extent that I can see clips from this being included in every webinar about leadership and men's mental health in the next ten years. This is perfect holiday viewing and I'd highly recommend it.
For something completely different, we also enjoyed Voices of Fire (Netflix) which follows an evangelical bishop who also happens to be Pharrell's uncle, as he and his team attempt to create the world's best gospel choir.
Like Australian/American Idol and The Voice, Voices of Fire draws so much from the incredible back stories of its extraordinary contestants, many of whom face or have overcome serious hardships and challenges. Their resilience and perseverance is inspiring. Oh and their singing is awesome too.
Movies
Last month, as soon as restrictions allowed it, my fourteen year old son begged me to take him to the cinema to see Tenet, a sci fi movie about time travel from Christoper Nolan, the guy behind Inception, Interstellar and the Dark Knight trilogy. It was so great to be back at the flicks!
Tenet wouldn't have been my pick but I was super relieved to find that it was an entertaining and fast paced thriller, with a great cast including Michael Caine, Elizabeth Debicki, Kenneth Branagh and Robert Pattinson. I did need Mr 14 to explain the machinations of all the time travel bizzo afterwards though. My Back to the Future apprenticeship didn't suffice in this instance. I was surprised too.
I also watched three fab movies/docos.
Where You'd Go Bernadette (Apple) is an awesome book and the movie adaptation starring Cate Blanchett was terrific. This trailer gives a lot away so don't watch it all if you want to watch the movie.
I also loved the movie adaptation of the memoir Hillbilly Elegy (Netflix). Glenn Close and Amy Adam are excellent in this movie about how one young man overcomes poverty and generational trauma in rural America. It's not a light movie but it's well worth watching all the same. The book is awesome too.
We also watched The Social Dilemma (Netflix) with our two older boys (aged 14 and 12) to continue the conversation about our collective addiction to screens, how social media was designed and how it's being used in unintended ways. It maintained their attention and gave them another perspective (i.e. not ours!).
Podcasts
I'm back in Podcast Land and I'm loving it.
My favourite pod in the last little while was Dying for Sex, a six part series about two best friends, one of whom is diagnosed with terminal cancer and decides to leave her husband of fifteen years to pursue "sexual adventures". As well as a frank discussion about sex, it's an incredibly moving story of female friendship and I really loved it. Thank you to my friend Sarah (who wrote this post on the blog) who recommended it to me.
I've also loved season 4 of the pod Heavyweight – one of my all time favourite podcasts. My favourite of the series was episode 35 featuring the siblings Rachel and Jon.
I was also super proud of three of my beautiful friends and fellow book clubbers who were interviewed on Too Peas in a Podcast recently. Look for episodes featuring 'Pea-fessionals Andrea and Felicity' on 3rd December 2020 and 'Pea Friend Becky (Mandy's bestive) chats ADHD and being a peashoot' on  8th October 2020.
I've also enjoyed listening to Dr Death Season 2 and regular episodes of Chat Ten Looks Three.
This post contains some affiliate links. You don't pay any extra and I earn a small commission. Read more in my Disclosure Policy here.
So over to you – what have you been reading and watching lately? Anything we need to know about?