Welcome to my latest reviews of all things awesome and intriguing in the way of books, TV series, flicks and podcasts.
I LOVE that we now have so much available to us across all sorts of media, and whether I'm driving the car, having a quiet weekend at home or just looking for binge-worthy content, there's always something interesting to read, watch or listen to.
Today's post is heavier on the flicks and podcasts front than usual – I made the most of my 9 hour flight to and fro Honkers and a 6 hour return drive for a work trip – PLUS this post is also covering two month's worth of reviews.
So boil the kettle and get comfortable – I've got loads of recommendations for you below. Don't forget to tell me what you've been reading, watching and listening to in the comments below!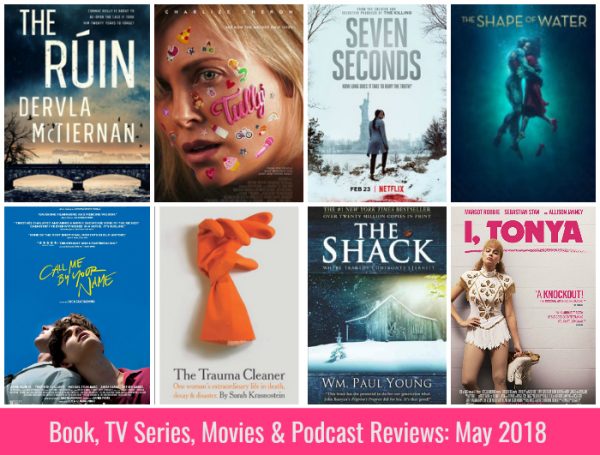 Books
1. The Trauma Cleaner by Sarah Krasnostein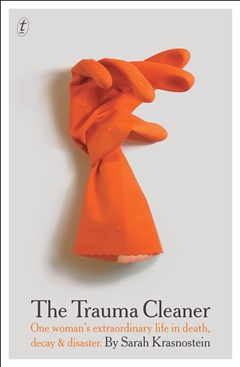 I really really enjoyed The Trauma Cleaner, an unconventional biography of sorts of enigmatic Melbourne woman Sandra Pankhurst. Sandra was born Peter in the western suburbs of Melbourne in the '60s, and has packed an unbelievable amount into her 60 odd years.
Told in alternating chapters of Sandra's life and the lives of her clients whose lives are impacted by crime, death, hoarding or squalor, this is a compelling and fascinating story of resilience, compassion, tenacity, exclusion and isolation. It's not all easy reading and some parts are certainly very confronting and not for everyone, but author Sarah Krasnostein writes with great compassion, care and insight, not unlike the way Sanda in turn cares for her clients. In fact, the author describes her book as a love letter to Sandra Pankhurst, an unusual but somehow appropriate dynamic in this work of non fiction.
If you want to get an overview of the themes, check out Meshel Laurie's interview with Sandra Pankhurst in her podcast Australian True Crime. (It's the most recent episode). It does reveal major plot points though, so you might prefer to listen to it after you've read the book.
I also found this to be a fascinating history of Melbourne over the decades through the eyes of someone who has seen the best and worst of this city.
I love a great bio and I'd highly recommend The Trauma Cleaner.
VERDICT: *****
2. The Ruin by Dervla McTiernan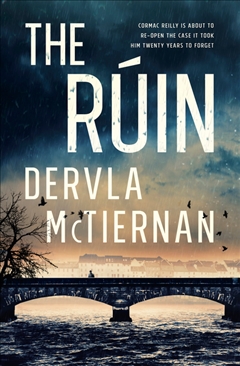 Like many of us, I enjoy reading a well written and cleverly plotted crime novel so it wasn't surprising that I enjoyed Dervla McTernan's debut novel, The Ruin.
Beginning with an unexpected death, this novel delves into people's histories in the Irish city in which it's set, including it's protagonist, Police Detective Cormac Reilly and his weird and wonderful police cronies and all their local politics.
It kind of reminded me of an Irish version of The Dry or even Broadchurch, with it's multiple characters, back stories and potential theories and it had me guessing right to the end.
It wasn't unputdownable for me but it is a great holiday book in that it's well written, interesting and comes together nicely in the end.
VERDICT: ****
3. The Shack by William P. Young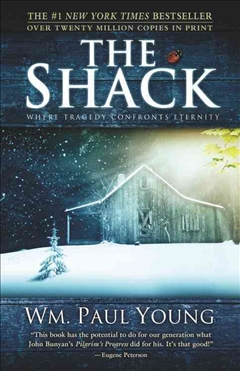 The Shack is a well known book in Christian circles but it took me nearly a decade to get around to reading it, mostly because I came across it recently in a discount department store as part of the cross promotion of the recently released movie of the same name.
I started reading The Shack thinking it was non fiction until my husbo kindly informed me that it was fiction – which soon became apparent – but drew on the experiences of the author.
If you're someone who has ever wondered about or grappled with how the (Christian) Holy Trinity or why God allows pain and suffering in the world, I think you'll definitely find something in this. I found the perspectives in it really resonated with me personally.
If you're open to and interested in reading Christian fiction, this is well worth a read.
VERDICT: ***
Movies
I've LOVED seeing loads of flicks lately and trust me when I tell you I've seen some crackers in amongst these new and recent releases.
Most recently I've seen Tully and The Guernsey Literary and Potato Peel Pie Society.
I can't say I completely enjoyed watching Tully but I did relate to it, and Charlize Theron did a great job capturing the exhaustion and overwhelm of those intense new born days. I though this film had some interesting things to say though and was worth seeing. It's not light entertainment though.
I adored the The Guernsey Literary and Potato Peel Pie Society book and had high expectations of the movie. It was delightful and the scenery as beautiful as you'd expect, but for me it didn't have the same level of charm as the book. The acting wasn't super convincing either, especially the climactic final scenes.
I really enjoyed and rated Love, Simon, the coming of age/coming out story of an American teenager. It was done really well and it was refreshing to see a new take on the usual (heterosexual) teenage rom com.
In a similar vein was the brilliant, beautifully acted and poignant European film, Call Me By Your Name.
There's something about European films that I just adore – they have scenes that capture the ordinariness and mundanity of life in amongst the pivotal scenes; a realness and authenticity that is so powerful; and a habit of avoiding the easy, resolved ending Hollywood usually provides. I won't say too much more but this is a film that will stay with you, especially the Peach Scene.
On a totally different note was the wonderful I, Tonya in which Margot Robbie and Allison Janey were totes brill. This movie is as fast and furious as one of Tonya's routines and I loved it.
I'm not afraid to say I'm a fan of the Daddy's Home franchise – what's not to love about Marky Mark and Will Ferrell – so I caught up with the latest instalment, Daddy's Home 2 on the plane. It's not going to win any Oscars but it was fun and funny and I loved Mel Gibson and Richard Lithgow as the Dads.
I also watched Goodbye Christopher Robin and The Shape of Water on the plane. Margot Robbie was fab again in Goodbye Christopher Robin, the story of Winnie the Pooh author A.A. Milne, which was a lot sadder and melancholy than I expected but interesting and worth seeing nonetheless. It also made me think about how the debate about parents cashing in on their kids is not as new a phenomena as we might think.
The Shape of Water was pretty left field and quirky but, centring on a love story between a person and an alien, perhaps not for everyone. I did love the actress Sally Hawkins in this film though, and the whimsical feel of it all.
TV
As well as continuing to watch two of my favourite series – The Handmaid's Tale (SBS) and Homeland (SBS), both of which I can't get enough of, we've started watching the new Netflix original series Seven Seconds, written by Veena Sud, the genius behind The Killing. It's another gritty, police drama this time set in Jersey City and we're really enjoying it so far. I'm still beholden to Linden and Holder but would love a new police duo to obsess about.
I also tried to watch the first episode of Gunpowder (BBC First) – twice – starring Kit Harrington/Jon Snow but couldn't get past the graphic execution scene. It was Gruesome with a capital G.
Podcasts
I've listed to some excellent podcasts lately and I'd highly recommend the following:
Eyes on Gilead – the perfect half an hour debrief of the excellent The Handmaid's Tale which drops every Friday;
Rethinking The Naughty Corner – Grown Up Lessons for Helping Kids Managing Stress on the Potential Psychology podcast;
On Conversations, Richard Fidler's excellent interviews with Hilary Rodham Clinton and the impossible defeat and Stephen Davis: life as an international peace keeper. If you can't get enough of American politics like me, the episode in which  journalist Katy Tur (who closely followed the Trump election campaign) was absolutely fascinating too;
On No Filter with Mia Freedman, her insightful interviews with Sarah Ferguson on Losing Her Mum and The Bachelor Phenomenon Explained;
Maria Korp on Casefile.
This post contains some affiliate links. You don't pay any extra and I earn a small commission. Read more in my Disclosure Policy here.
So over to you – what have you been reading, watching and listening to lately?