Welcome to this month's reviews post, my regular round up of everything I've been reading, watching and listening to lately.
As we begin the descent into the silliest of seasons, I've opted for quality over quantity, sticking with the things that pique my interest, and ditching those that do not.
So pull up a chair or find a quiet spot with your beverage of choice and read on. Don't forget to tell me what you've been enjoying lately too!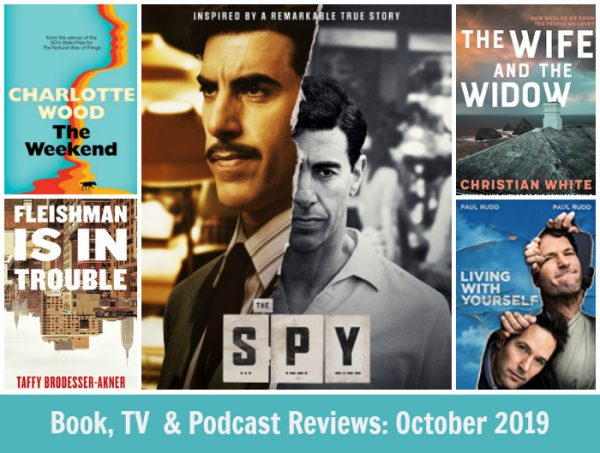 Books
1. Fleishman is in Trouble by Taffy Brodesser-Akner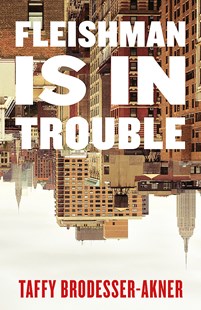 Aside from Lisa Taddeo's Three Women (which I reviewed here), Fleishman is in Trouble has been one of the most hyped books of the year.
And, like Three Women, it's a book of our times, with plenty of rich, insightful observations about modern relationships, but it's also tricky book to review.
There's a lot to like about Fleishman is in Trouble, but there were also parts of it I didn't enjoy and I suspect it's a book that may polarise readers too. You'll love it, or hate it. But either way, you'll need to talk about it.
To begin with, I loved how this book is structured, giving us one view (Toby Fleishman's) for the majority of the book, before the person about whom so much of this story is about – Rachel – is finally given a voice. Perhaps unsurprisingly, for the majority of the book it's hard not to be on Team Toby, even if he is annoying at times. Mostly, I felt sympathetic towards him as he juggled single parenthood with his work as a hospital physician although I did find his obsession with porn, sexting and seeking out anonymous and soulless sexual encounters with every woman in Manhattan (or so it felt!) baffling and a bit gross. How he had time to be a single parent, work full time, deal with a family crisis and yet still have energy and inclination to invest so much time in to these pursuits was inexplicable and exhausting.
The highlight of the entire book for me though was the last 60 or so pages of the book. It is brilliant, unflinching and some of the best writing I have read on the subjects covered EVER.
What's also so interesting about this book is not just the way the plot unfolds. It is also an examination of a broken relationship from both sides, with plenty of common ground in some respects but ocean sized chasms in other respects. By keeping Rachel's voice silent for so much of the book, the author also challenges the reader to consider how he or she forms views when presented with only one perspective, and how in tune and perceptive we really are with not only our partners but ourselves.
While it dragged on in some respects, my need to find out what had happened to Rachel kept me turning the pages. I found the explanation and critical examination that followed to be fascinating and required immediate debriefing.
Needless to say, this is a great book for book clubs as you'll have plenty to talk about.
VERDICT: *****
2. The Wife and the Widow by Christian White
Christian White's debut crime novel The Nowhere Child was a break out hit last year, so there was pressure on Christian White – from me – to deliver with his follow up, The Wife and the Widow.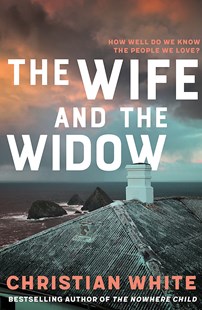 I can't say I loved The Wife and The Widow or that I couldn't put it down, but it was a very easy to read, plot driven crime novel with plenty of clues and plot pivots throughout the journey. It definitely gained momentum – and complexity – towards the end, where Christian White's skills as a crime writer were once again on display.
It didn't reach the heights of The Nowhere Child for me, but still, this is an easy, pacy, holiday read.
VERDICT: ***
3. The Weekend by Charlotte Wood
Even though I wasn't a fan of the Stella Prize winning, The Natural Way of Things, I was keen to read Charlotte Wood's latest fiction novel, The Weekend, because of its intriguing subject matter – older women's friendships.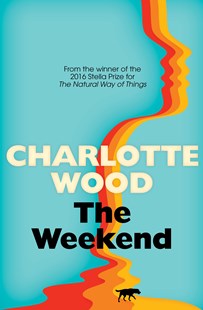 The story begins with three friends – Jude, Adele and Wendy – en route to their recently deceased friend Sylvie's holiday home over Christmas. The purpose of their visit is to clear out and prepare Sylvie's house for sale.
We know from the outset that Jude, Adele and Wendy are very different people with at least one thing in common – their grief following their dear friend's death. As the novel unfolds, we get to know each of these women and their complex backstories as well as the things that bind and separate them. Anyone with long standing female friendships will enjoy these insightful observations and relate to women's capacity for complex friendships.
I can't say I fell completely in love with this book, but as the story unfolded, there were several poignant observations that kept me turning the pages. Ultimately, I was rewarded, as the characters slowly grew on me, and the story came together beautifully at the end.
This is a great book for book clubs with plenty of juicy topics to discuss including ageing, women's friendships, loyalty, judgement, secrecy and acceptance.
VERDICT: ****
TV Series
The only series we've managed to watch from start to finish this month was The Spy (Netflix) starring Sacha Baron Cohen. He is excellent in this dramatic role, which is a world away from Borat.
Based on a true story, it follows the recruitment of Egyptian born Israeli Eli Cohen who becomes a spy for Mossad, and creates another life as a wealthy Arab in neighbouring Syria during the '60s and '70s. The benefits, risks and costs associated with these choices are not shied away from, and the impact of Eli's choices on his wife Nadia is powerfully portrayed.
This is a well made series that kept us interested, while also providing some of the complex backstory of the current day Syrian situation.
Also on Netflix, We also dipped into Living With Yourself, which stars Paul Rudd, a six part series in which Paul Rudd's character seeks to improve himself using dubious scientific technology from charlatans in a strip mall but ends up with a clone instead. I think this series had a lot of promise not to mention comedic potential but it fell flat for me and I gave up after four episodes.
I also tried to watch the Netflix movie The Laundromat, which stars Meryl Streep, but I couldn't stay awake through it. Has anyone had more success?
I need a new series to binge on – does anyone have any recommendations? At this stage, I'm just counting down for Season 3 of The Crown.
Podcasts
One of the best things I've listened to lately are episodes from Heavyweight Season 4. I freaking love this podcast and can highly recommend the episode 'Scott' which is a great example of everything I love about this show. Beck and Jo was another story where once again the charmingly neurotic Jonathan Goldstein uncovers yet another kernel of truth.
I've also enjoyed the most recent episodes of Chat 10 Looks 3 and Too Peas in a Podcast. Mandy from Too Peas and Leigh Sales also put me on to Dolly Parton's America, which I've also been enjoying, having long been a fan of her music, not to mention the movie 9 to 5!
I finished The Mysterious Mr Epstein (on Wondery) too, and couldn't help but feel simultaneously repulsed and dumbstruck by the mysterious and now deceased Mr Epstein.
Over on Slate, I've listened to the first episode of the third season of Slow Burn. I loved the first two seasons of this series so much (listen to them immediately if you haven't already, especially season 2), but I'm not sure whether I'll stick with this one. It's an investigation into the deaths of two notorious rappers, which no doubt has significant political relevance for some, but perhaps lacks the international interest that Watergate and the Clinton/Lewinsky scandals (covered in seasons 1 and 2) generated.
Next on my list is Making Beyonce, from the team that brought us the excellent Making Obama and Making Oprah series. If you haven't listened to those, put them on the top of your list stat.
This post contains affiliate links. You don't pay any extra and I earn a small commission. Read more in my Disclosure Policy here.
So over to you, what have you been reading, watching and listening to lately?